How Kypseli championed change
Pre-Christmas shopping somehow just became even more fun. Score Greece-inspired, socially-vested pieces at knockout prices at the recently-refurbished historic Kypseli Municipal Market – the first of other collective social entrepreneurship markets that the Athens Municipality intends to promote. A project one hopes that will trigger other municipalities to reclaim their abandoned landmark buildings as Kypseli has done and jump-start the local economy.
Kypseli's Fokionos Negri has always had a reputation as a bohemian-intellectual hangout with the likes of literary giants Elytis and Gatsos, film-makers, actors, artists and the creative set calling it home in the '50s and '60s. And bearing its place of pride in its intense social activity was the handsome 1930s building of the Kypseli Municipal Market or Demotiki Agora. Initially conceived as a more modest version of the Central market on Athinas street, the market thrived as a hub for several years until it was threatened with the same fate that has befallen most of central Athens – myopic, unbridled urbanization. One of the suggestions was to demolish the iconic building to create a monstrous multi-story parking lot – a bit of a paradox, considering Fokionos Negri is one of Athens' first pedestrianized streets. In an uplifting example of civic activism actually paying off and creating a lasting impact, the feisty residents of Kypseli decided to reclaim the building by hosting art exhibitions, community events and libraries, cafes and gallery spaces.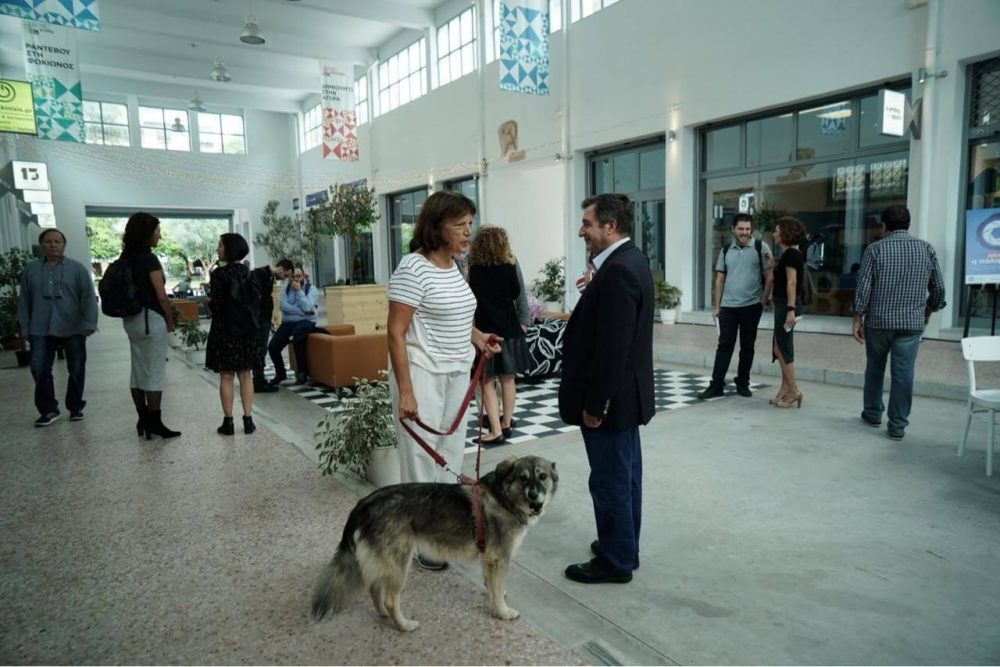 Wisely, the Municipality of Athens heeded to its citizen's pleas, invested EU funds into renovating the market, and in the bargain have now created Greece's first new non-profit co-management model in a public space. This innovative model will be piloted by the Municipality of Athens and social entrepreneur network Impact Hub Athens.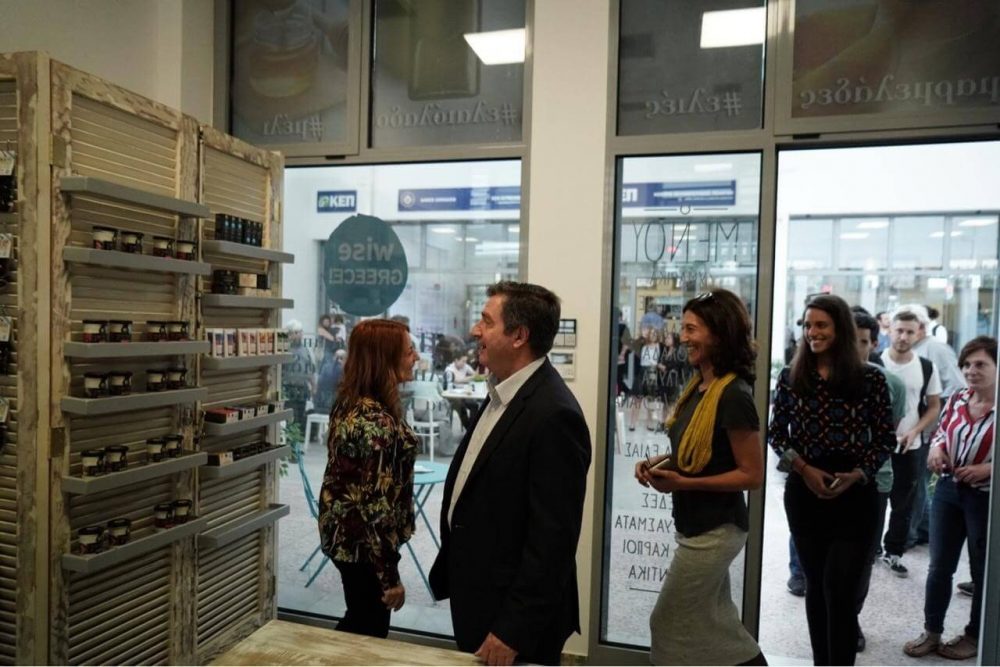 Hosting eight innovative social enterprises that were selected through a stringent screening process, vetted for their economic viability and positive social impact, the Kypseli Municipal Market hopes not only to revive its former glory but to do so in a contemporary, socially-conscious way. It will continue to be a venue for positive activism with pop-up restaurants, organic stores that support small, indigenous farmers, a hub to recycle old computers in exchange for free IT lessons, a social florist that offers opportunities to disabled and vulnerable professionals to grow and sell seasonal flowers,  a social market for second-hand goods to create jobs for people with psychosocial problems and so much more!
Inaugurating the new marketplace on October 4, the Mayor of Athens George Kaminis said:
"The Kypseli Municipal Market is the first market for social entrepreneurship in Greece – and combines three of our main goals: to rescue emblematic, abandoned buildings in the city and return them to the citizens; make good use of European resources, reviving entire neighborhoods; design and implement innovative interventions through participatory practices with the citizens and creative actors of the city."
Celebrate your shopping haul with a clean conscience at the Kypseli Municipal Market, Fokionos Negri 42, Open daily until 8 p.m. For more info: Facebook Page
---