What to do in Athens this October
National Theatre Live: King Lear
WHAT: British icon Ian McKellan graces the screen with his acclaimed performance of King Lear in the Shakespeare play of the same name. The moving and tragic performance, recorded live in London in 2017, shows two aging fathers who reject the ones who truly love them. Another National Theatre Live success in collaboration with the British Embassy and the British Council in Athens.
WHEN: October 5 & October 23
WHERE: Theater at Megaron
For ticket information contact Tel. +30 210 7282333 or visit here
Richard Bellia: An Eye on Music
WHAT: A legend in rock n' roll history, French photographer Richard Bellia whose brilliant photographs have chronicled rock and roll musicians at their candid, acidic best, chooses Athens as his first stop to promote "Un Œil Sur La Musique 1980-2016 (123 ISO)", a colossal publication of 1000 images, 800 pages and 5.7 kilos which serves as testament to life on the road of a legendary photographer who for 36 years documents and captures not only the history of music and the musicians that have influenced countless lives, trends, ideas and thoughts, but also to illustrate what it felt like to really be there, 'to eat, sleep and breathe music. A photography exhibition organised by Muse Constant captures the energy and raw emotion of iconic pioneers such as The Cure, Nirvana, The Velvet Underground, David Bowie, The Rolling Stones, Kraftwerk, Lana Del Rae, The Beastie Boys, The Pixies, Leonard Cohen, Paul McCartney, Barry White, Guns N' Roses, the Red Hot Chili Peppers, Radiohead, Public Enemy, The Chemical Brothers, Metallica, REM, Iggy Pop and more.
WHEN: Monday, October 8 to Sunday, October 14 from noon to 8 p.m.
WHERE: Foyer, Palace Theater, 5 Voukourestiou Street
Free entry | Website
Parallel Events:
Book Presentation at Ianos (24 Stadiou Street), October 9th 18:00-20:00
Lecture at School of Fine Arts (Kallon Tehnon), cinematography hall, October 11th 14:00-16:00
JMG's Corpus Inscriptionum Judaicarum Graeciae Publication
WHAT: The Jewish Museum of Greece presents an innovative academic publication that details the presence of Jewish civilization and culture in Greece reaching back to 4th century BCE through the 15th century. This fascinating complication of Jewish and Hebrew inscriptions that have been discovered all over the Greek geographical area will eventually be produced in a digital format, but will be displayed at the Archaeological Society of Athens for one night. See in person an academic and scientific testament that will foster new questions and research for many years to come.
WHEN: October 8
WHERE: Archaeological Society at Athens
Cycladic Late Night
WHAT: Get out of the house after hours and take advantage of the final few days of the Cycladic Museum's two exquisite exhibitions George Condo at Cycladic and Paul Chan | Odysseus and the Bathers. At this special late night event visitors can visit both shows from 9 to midnight for a reduced price of just 5 €! End the night with a musical finale as three musicians involved in the domestic experimental scene perform at the museum's new venue.
WHEN: October 11
WHERE: Museum of Cycladic Art
Encounter of Youth: the colours of peace
WHAT: Mexican artists Alfredo 'Libre' Gutierrez and Jaime Carbo join Greek artists Nikos Neskes and SimpleG to convert a tram into a moving gallery. Using street art as a powerful communicating tool to promote cultural dialogue and artistic exchange between Greece and Mexico, the artists will also dress four walls of the Eirini metro station in their signature styles. The Eirini metro station has a prominent symbolic significance not only because of its name but also because it is the access point to the Athens Olympic Stadium, which was built to gather different nations to celebrate their common values of friendship and unity. Organized by the Mexican Embassy in Greece, supported by the Mexican Agency for International Development Cooperation (AMEXCID), Tram SA and the School of Fine Arts under the auspices of the Ministry of Culture and Sport, the artists will speak jointly at the Fine Arts School on Thursday 11 October at 7.00 pm.
WHEN:  Thursday 11 October at 7.00 pm.
WHERE: The Fine Arts School,
Mathilde Rosier on "Thinking like Another Earthly Life Form"
WHAT: A contemplative examination of intelligence itself from French artist Mathilde Rosier promises to be a reflective philosophical journey. "Where is intelligence?" Rosier questions, "A new thinking is flourishing at the crossroad of poetry, science and philosophy, questioning the conventional conception we have of intelligence as being located and contained in a human brain." Contemporary art gallery The Breeder, known for its exciting exhibitions from both established and emerging international and local artists brings Athens another thoughtful and beautiful artistic experience.
WHEN:  Until October 13
WHERE: The Breeder
Yannis Moralis Exhibition
WHAT: Multifaceted in his talents and boundless in his creativity, the late Greek artist Yannis Moralis' work elevated him to be one of the most celebrated figures in the 20th century. This expansive exhibition at the Benaki Museum will explore his groundbreaking artistry over the course of several decades in a variety of mediums including paintings, sculptures, architectural commissions, record covers, and book illustrations. Witness his progression and development as an artist from now until May.
WHEN: Until May 1
WHERE: Benaki Museum
Petit Paris d'Athenes 2018
WHAT: Enjoy an underappreciated petit little enclave of Athens: Little Paris. Located off of Omonia Square and consisting mostly of streets with French names, this area is celebrated every year with a guided tour that culminates in a free ten-day festival. This year's festival is themed 'Mai 1968. Cinquante ans apres…' (May 1968. Fifty years after…) and delves into the mass revolution that took place in 1968, called the French May, and hosts a variety of events and artists inspired by the revolution's ideals. This cultural and historical event is l'endroit à être this October.
WHEN: October 4-14
WHERE: Little Paris is located off Omonia square, around Vathi square, up to Karaiskaki and Metaxourgio squares and to Larissa station.
Andreas Lolis Showcases "Prosaic Origins"
WHAT: Andreas Lolis, sculptor virtuoso, is a master of transformation. An unorthodox artist, he turns even the most mundane, abandoned objects into impressive statues. Lolis' exhibit "Prosaic Origins," curated by Nayia Yiakoumaki, will feature sculptures fashioned from cardboard boxes, ladders and planks of wood as part of NEON's CITY PROJECT 2018. The historic British School at Athens, known for its classical architecture, will host and complement the exhibit, which draws on the western idealization of classical Greek heritage.
WHEN: Until November 14
WHERE: British School at Athens
"Through the Lens of Nissim Levis: A Family, an Era" Exhibition
WHAT: Dr. Nissim Levis lived during a unique moment in history: the last years of the Ottoman Empire and the following years of turmoil and transition as the world changed forever; including the small Greek town of Ioannina, where Levis lived and photographed his society evolving around him. The Jewish Museum of Greece offers this illuminating photographic exhibition in partnership with Levis' descendants and generous donations of family heirlooms that create an important glimpse of a pivotal historical moment.
WHEN: Until October 5
WHERE: Jewish Museum of Greece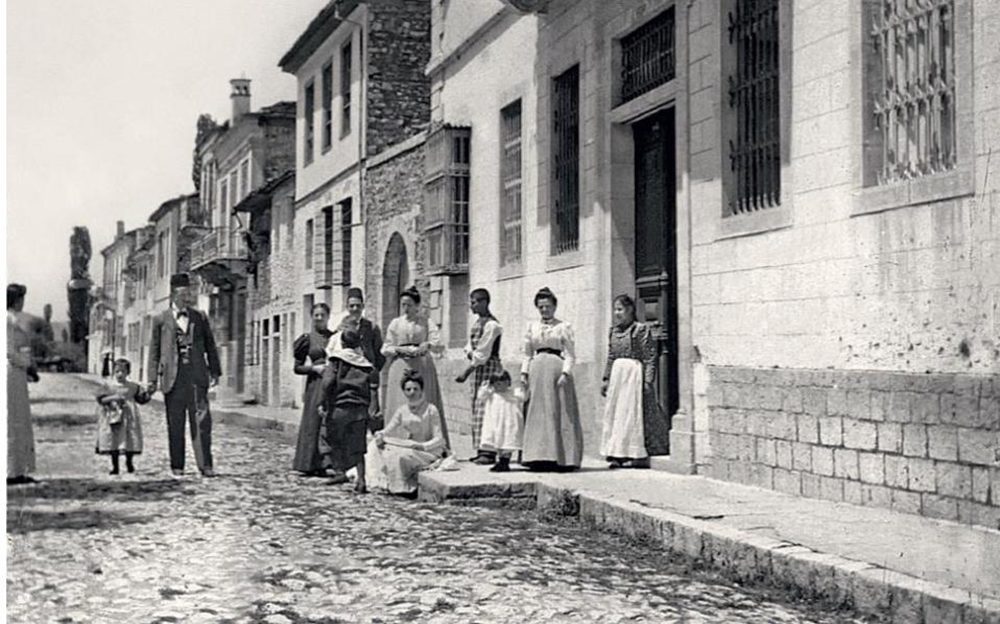 Athens Craft Beer Expo
WHAT: Beer, Louisiana street food, tattoos, and New Orleans jazz music…no, this isn't Mardi Gras, it's Athen's signature craft beer event of the year! Don't miss the best chance to try over 100 local and foreign beers from 50 craft breweries and enjoy all-you-can-drink beer with your own takeaway glass. This unique event has a fitting Greek name: the combination of "Zythos", meaning beer and "Gnosis" meaning knowledge, coming together to mean the education and appreciation of beer; Zythognosia.
WHEN: October 13 & October 14
WHERE: Zappeion Megaron
"Il nido" Film Screening
WHAT: Ever wish you had taken that Italian 101 class in college? The Embassy of Switzerland is offering you the chance to pretend that you did with the screening of the Swiss-Italian film "Il nido". In celebration of the 18th annual Week of Italian, settle in for a film that follows 19-year-old Cora, who is suddenly at the center of chaos when her town, Bucco, financially dependent on their reputation for 'holiness' and apparitions of the Virgin Mary, is rocked by a disturbing crime committed by the villagers and led by Cora's father more than 4 decades before.
The film will be shown in Italian with English subtitles and refreshments will be offered after the screening.
WHEN: October 17
WHERE: Italian Institut for Culture in Athens
Costas Andreou presents Live Ambient
WHAT: For an experience at once immersive, theatrical, musical, and completely unique, see Costas Andreou and his electric bass perform at the Fournos Theatre. The local musician takes his audience on organic and layered voyages through electronic music; and it's all live. Don't miss this delicate encounter with multilevel soundscapes and experimental musicality.
WHEN: October 19 & October 26
WHERE: Fournos Theatre
Joan Leigh Fermor: More than a Muse
WHAT: A compelling exhibition at the Benaki Museum pieces together a powerful portrait of Joan Leigh Fermor, long overshadowed by her singularly talented husband Paddy, as a talented professional photographer. The exhibition curates vivid vignettes from the places and people Joan loved. United by art, Joan and Paddy Leigh Fermor found love in Greece. As they traveled across the country, Joan Leigh Fermor photographed the people and places she discovered before settling with her husband in a Peloponnesian home, in Kardamyli where Bruce Chatwin wrote The Songlines, which was later entrusted to the Benaki Museum. The exhibition, "Joan Leigh Fermor: Artist and Lover", takes visitors on a photographic journey through the lives of the Fermors and offers a rare insight into the life of a brilliant, brainy beauty, whose reputation as a photographer, tabloid topic, society darling and sexual adventures matched her husband's own reputation every step of the way.
WHEN: Until October 21
WHERE: Benaki Museum
George Condo at the Museum of Cycladic Art
WHAT: Encounter the fractured portraits and aggressive imagery that has made George Condo one of the most vital figurative sculptors in America at his first major solo exhibition in Greece. The showcase will include paintings, sculptures and drawings spanning his 40-year career, with a catalogue to be published on to mark the occasion. In the 19080s, Condo – who has described his work as "psychological Cubism" – was instrumental in reviving figuration in American art, together with Jean-Michel Basquiat and Keith Haring, and Jeff Koons. Condo's work is in the permanent collections of (among others): The Metropolitan Museum of Art, New York; The Museum of Modern Art, New York; The Solomon R. Guggenheim Museum, New York; Citigroup Art Advisory Service Collection, New York; The Broad Collection, Los Angeles; Tate Gallery, London; Centre Georges Pompidou, Paris; Deste Foundation for Contemporary Arts, Athens; Moderna Museet, Stockholm; Stedelijk Museum, Amsterdam.
WHEN: June 8 – October
WHERE: Museum of Cycladic Art
Paul Chan in Athens
WHAT: The New Yorker once described him as a "deep-thinking American making art out of shadows." Now, Athens audiences can experience head on the cerebral creations of Paul Chan that combine fashion with psychics when he presents a body of new and recent works – Odysseus and the Bathers – at the Museum of Cycladic Art from July 5. Chan's arresting and visionary art usually concerns itself with liberating moving images from the confines of frames and this latest exhibition, too, will be comprised of kinetic sculptural works that fall under the umbrella of his "breathers" and "bathers" inventions. Each figure is composed of a fabric "body" designed by Chan and attached to specially modified fans. Chan then manipulates how the figures move by composing the internal architecture of the bodies to create different kinds of motion in three dimensions.
WHEN: July 5 – October 14
WHERE: The Museum of Cycladic Art
Costas Varotsos: The Sculpture Poet
WHAT: See the cutting edge steel and glass creations of the globally-hailed sculptor, Costas Varotsos, best known for his Athenian landmark 'The Runner'. Curated by Takis Mavrotas, "Costas Varotsos: The Sculpture Poet" showcases new work by the acclaimed artist whose emblematic pieces have now taken ro­ot all over Europe and America.
Entrance fee: €7, €4 (for students, for students from 12 to 18 years, for people over 65), free (for unemployed, for students up to 12 years old).
WHEN: Until October 21
WHERE:  B&M Theocharakis Foundation
Hadrian's Legacy
WHAT: "Hadrian and Athens: Conversing with an Ideal World" is an illuminating exhibition about the famous Roman ruler's immense enduring legacy in Greece, and how Hadrian the Emperor contributed to forging many of the cornerstones of Western culture. The display features 40 exhibits from the National Archeological Museum's collections and marks 1,900 years since the beginning of Hadrian's Principate in AD 117.
Admission is €4.
WHEN: Until November
WHERE: National Archeological Museum
"In Paper's Night: Known and Unknown Drawings" by Nikos Houliaras
WHAT: The Benaki Museum pays tribute to artist Nikos Houliaras, whose oeuvre have rendered onlookers speechless for years. His drawings, which at first seem abstract, burst with soul and read like a personal diary. The exhibit will take you through a journey of memories, landscapes, and nighttime images, compiled from a recent discovery of Houliaras' unreleased drawings, dating back to his time as a student at the Athens School of Fine Arts.
WHEN: September 19 – November 24
WHERE: The Ghika Gallery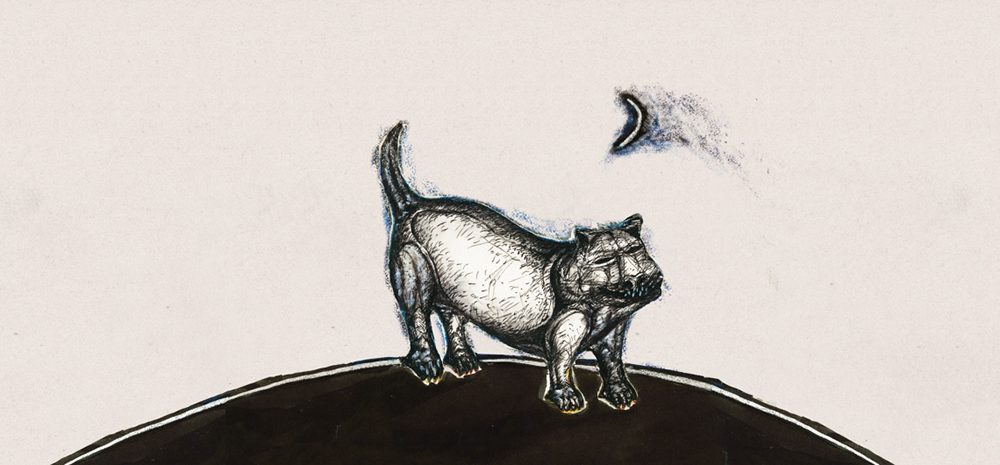 ---