Greece is a Bestseller!
"Books are dreams that you hold in your hands" Neil Gaiman
A new page has been turned for Athens as our city assumes its place in the cultural spotlight as "Book Capital of the World".
For one year, the written word will take centre-stage in Athens throughout a richly stimulating calendar of over 250 events hosted by the City of Athens under the theme: "Athens 2018 – Books Everywhere!"
The year-long celebration – which kicked off on April 23 (World Book and Copyright Day) and coincides with a resurgence in popularity for the printed novel – aims to build bridges between the world of literature and other forms of artistic expressions such as dance, theatre and film. With this in mind, expect a vivid and mobile patchwork of inclusive and innovative events across the city, such as The Engine team who will scatter themselves far and wide, between September 4 and October 3, to surprise citizens with readings in unexpected public locations in order to build "small dream-like universes" amid everyday urban life. Other events will encompass literary-inspired artworks, projections, walking trails, dance expressions, cinema and workshops – all characterized by an open dialogue between all parties.
Athens' selection as World Book Capital cements our city's status as both a hub of global stature and a major cultural destination.
As an opening week highlight in April, the international bestselling author Ian McEwan discussed the "Literary Concept of Self" with the popular Greek poet Haris Vlavianos at the Athens Concert Hall.
If you missed out on seeing McEwan and struggle to read Greek, you can still get involved in this exciting new chapter for Athens at one of these other events, suited to an English-speaking audience:
June 20
Literature of Displacement, Refugee Food Festival
Vassilenas Restaurant, Vrasida 13, +30 210.721.0501, www.vassilenas.gr
Athens Insider organizes a literary event themed around literature and food of displacement, examining how culture is formed around shared memories of food, to coincide with the hugely-popular Athens Refugee Food Festival (June 18 to June 24).
June 30
George Saunders
POLIS Art Café, Pesmatzaglou 5, +30 210.324.9588, www.stoabibliou.gr
Man Booker Award winner 2017, George Saunders, author of "Lincoln in the Bardo" speaks with the translator of his books in Greece, Giorgos-Ikaros Babassakis, about the present and the future of American Literature. The discussion will be coordinated by journalist and literary critic, Gregory Bekos.
July 4
John Connolly
Onassis Cultural Centre (rooftop) Syngrou Avenue 107, +30 213.017.8000, www.sgt.gr
How was Charlie Parker's string of famous police novels born? The bestselling Irish author (and former journalist, barman and Harrods' employee!) talks about the supernatural, the crime and the adventure of writing. The event is co-ordinated by journalist Elias Maglinis.
Until July 21
Nikos Hadjikyriakos-Ghika
Ghika Gallery, Kriezotou 3, Benaki Museum, +30 210.361.5702, www.benaki.gr
The great artist Nikos Hadjikyriakos-Ghika left an enduring imprint on Greek literature. Between 1937 and 1992, his arresting illustrations and paintings graced dozens of prestigious book covers, frontispieces for literary magazines (such as Nea Estia, Morfes  and Aixoni) and poetry collections (everything by Kavafi, Daphnis and Chloe by Longus, Amorgos by Nikos Gatsos, to name a few). The Benaki exhibition – Nikos Hadjikyriakos-Ghika: Painting for the Books – combines painting and literature, and offers to the public a great chance to admire older publications and to discover Ghika's timeless art of illustration.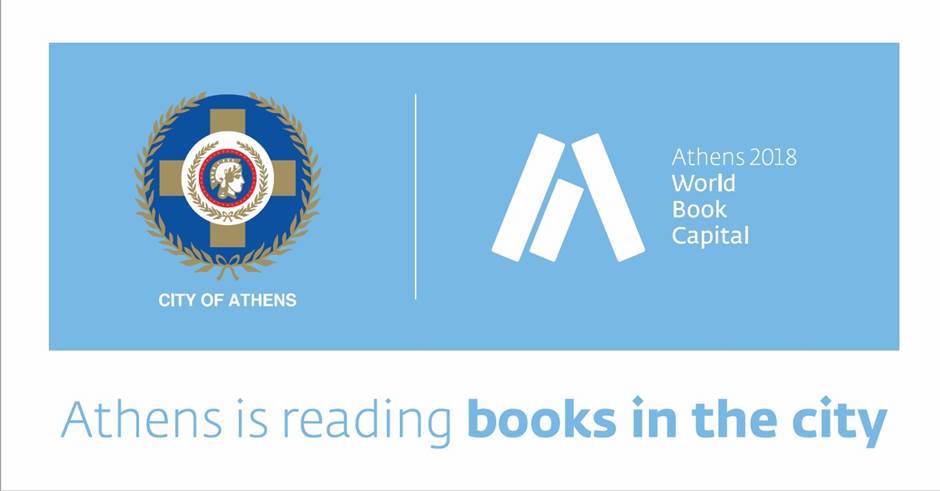 ---