Get your adrenaline fix at the Antetokoumpo Court
Whether you're a hoops-lover or not, Jordan Feinstein suggests that you head to Sepolia to slam a few dunks at the court that produced the 'Greek Freak', Giannis Antetokoumpo, who was bestowed with the title of Most Valuable Player (MVP) for  2019.
Long before he was the best basketball player in the world Giannis Antetokounmpo was living in the  Sepolia district of Athens selling DVDs and sunglasses on the street. His family had moved there from Lagos and entered a world that certainly was not welcoming to immigrants.  In a NY Times article, one of Giannis' close childhood friends said "He didn't have anything. He had one pair of shoes that he had to share with his brothers. And now he's a millionaire." Life started to change for Giannis when a talent scout named ​Spiros Velliniatis spotted him playing on a court in Sepolia. According to Spiros: one of the eye catching characteristics of Giannis was his competitive nature– its what made him stand out– even more so than his measurements.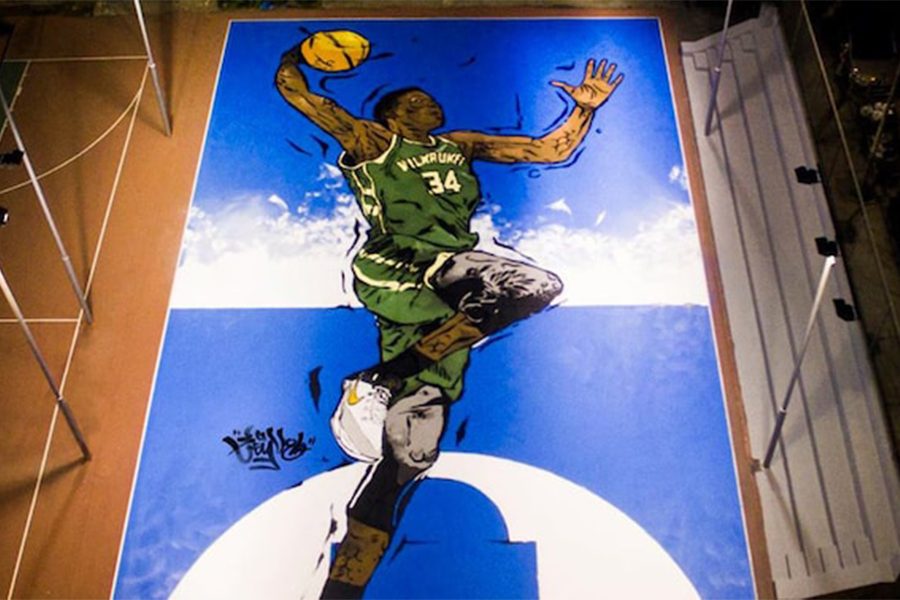 Giannis's grit gave Spiros faith to bring him to a mid-tier club called Filathlitikos despite his low skill. While playing for the team, Giannis simply outworked everyone. In fact, he would often stay so late after practice that he would often fall asleep on a yoga mat. Eventually that hard work paid off and Giannis became one of the premier players in the Greek league and started to attract NBA scouts. Then in 2015, he was drafted by the Milwaukee Bucks and started his quick ascent to basketball stardom.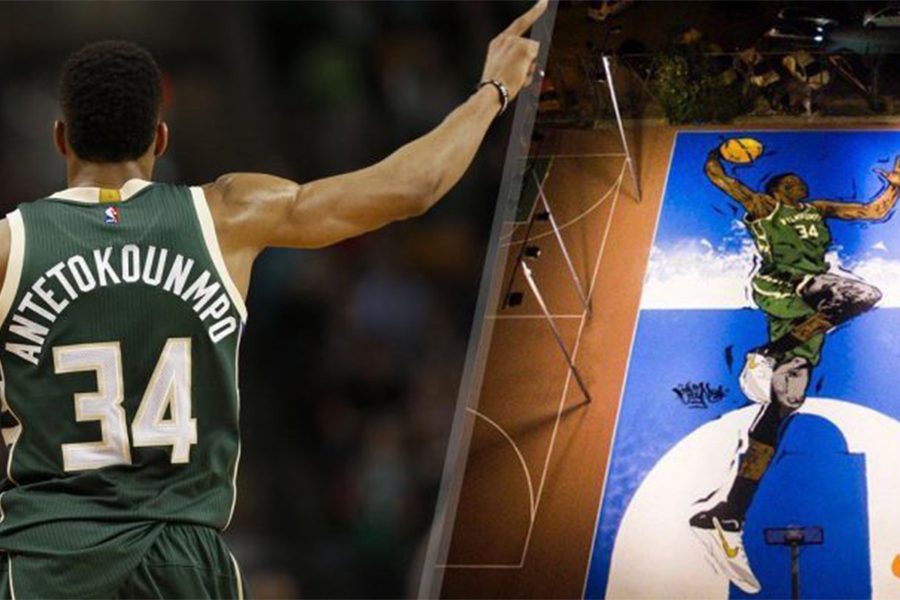 Today, Giannis is an MVP and is leading the Milwaukee Bucks to the best record in the NBA,  but even with all the accolades he does not forget where it all started. Giannis continues to represent Sepolia and the immigrant community of Greece. He gives back. He teamed up with Nike to build a court in the neighborhood and has started a foundation to help underprivileged youth . He is proud of his Greek heritage and the country that has taken him on as their poster child.
When I visited Sepolia, what I found,  was a court with a colorful mural of Giannis (with a background to match the Aegean sea) and an image of him taking ascent. Giannis' court was a vibrant scene– a testament to  his influence in Greece. During my time in Athens as an exchange student I have experienced a rich basketball culture. Children of all ages across Athens' neighbourhoods  play a game that has started to rival soccer. All over the city, courts are flooded with people of all ages, and  for me, and a lot of my friends, basketball in Athens has been a great way to mix with locals. Go play at your local court, and you will surely hear 'bravo!' after any scoring shot, or get asked "Where are you from, who's your NBA team?" The basketball community here is nothing short of friendly and I recommend any hoops lover visiting Athens to head over to Sepolia or a nearby court.
---