French Wines and Their Greek Cousins
Tom Hall's pursuit of the finer things in life brought him to the land that gave the world hedonism and still delivers on that early promise. In his quest to find contentment in the kitchens, bars and restaurants of Athens, he seeks a way into Greek wine via some of his French favourites and takes you on the journey with him.
Comparisons are odious, apparently. Comparisons are also undeniably useful, especially as a way into something new. They are more useful to novices than experts, which makes sense when you think about it. An expert can evaluate any given option in isolation and within its own context while someone without prior knowledge needs a frame of reference, something to grab onto. I was thinking of the usefulness rather than odiousness of comparisons when I embarked on this mission to expand my keen novices' knowledge of Greek wine. My intention was to ask Athens' wine lovers to recommend something Greek based on something French that I knew and loved. Rather than a simple conversation starter this question opened a can of worms, as the result I mostly got was a full-throated defence of the uniqueness of Greek wines and grapes.
So, what follows is definitely not a comparison of two French wines to four Greek wines. It is a journey that starts with a wine I know and have a connection to, stops briefly on an island that is both new and familiar and then finally ventures into the unknown with guidance from locals who know the routes better than I. Don't call it a comparison, and don't whatever you do, call it an odyssey. A vinous "grand tour" perhaps. So onto the wines. My starting point was the Marilyn Monroe and Jane Russell of French classics: a Sancerre and a white Burgundy. This first wine was an act of altruism because Sauvignon Blanc is far from being my favourite grape. I had a lot of bad Sauvignon Blanc at a formative point in my drinking career and it put me off. Sancerre must bear the brunt of this. (I'll get to you later, New Zealand). It was one of those appellations that relied rather too heavily on its starry name. This led to lakes of overly acidic picnic liquid that only made sense if served at a couple of degrees above absolute zero. I've been trying to wean myself back onto it, as done well Sauvignon Blanc pairs wonderfully with so many good, good things that Greece has to offer. Seafood, shellfish and cheese (particularly goat's) all get on with a good Sauvignon Blanc and Sancerre at its best is a great one.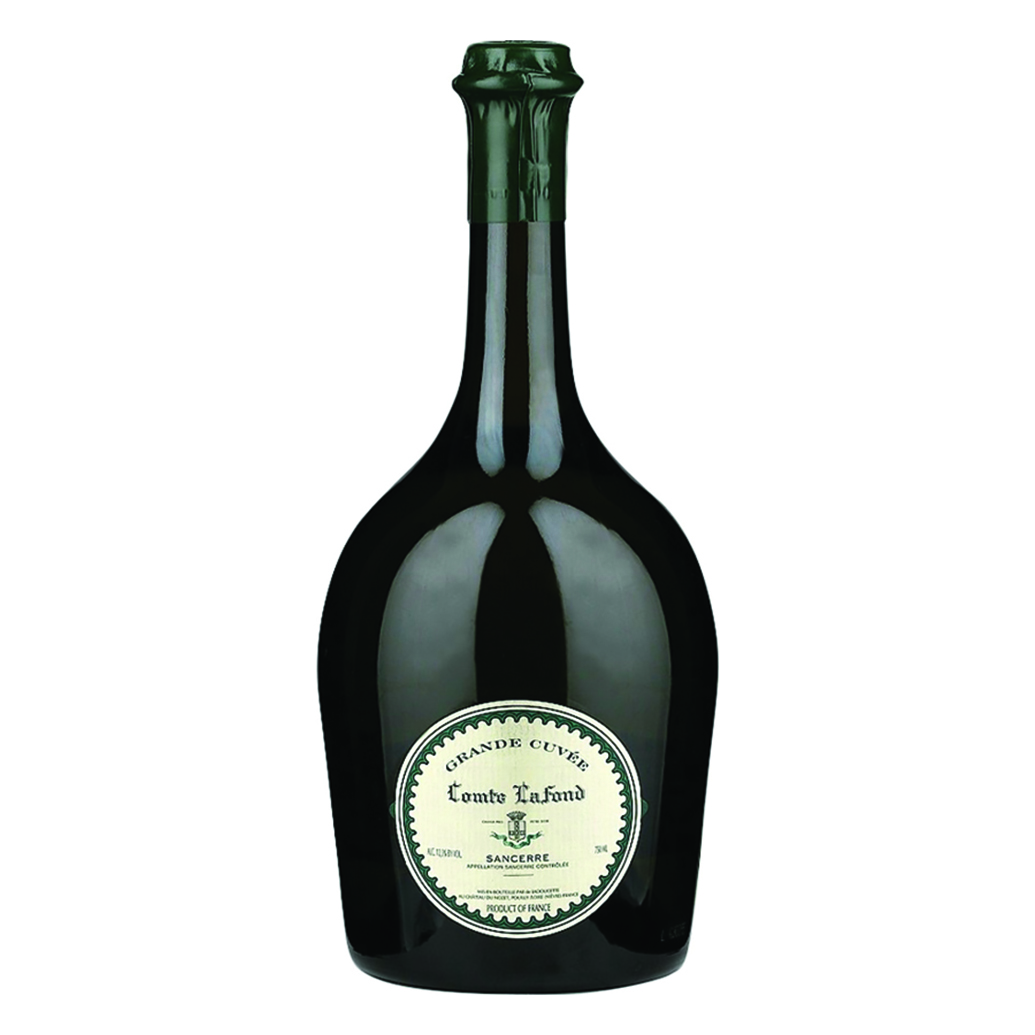 Comte Lafond Grande Cuvee,2016
Thinking that if I was starting afresh I should treat myself, I bought a bottle of Comte Lafond Grande Cuvee Sancerre. This wine is immediately recognisable by its distinctive champagne style bottle and name like a character from Dangerous Liaisons. An intense aromatic wine with white flowers on the nose and exotic and citrus fruits on the palette. This is what artistic young lemons dream of becoming when they grow up and hit the stage. Luscious and perfect with the aforementioned goat's cheese.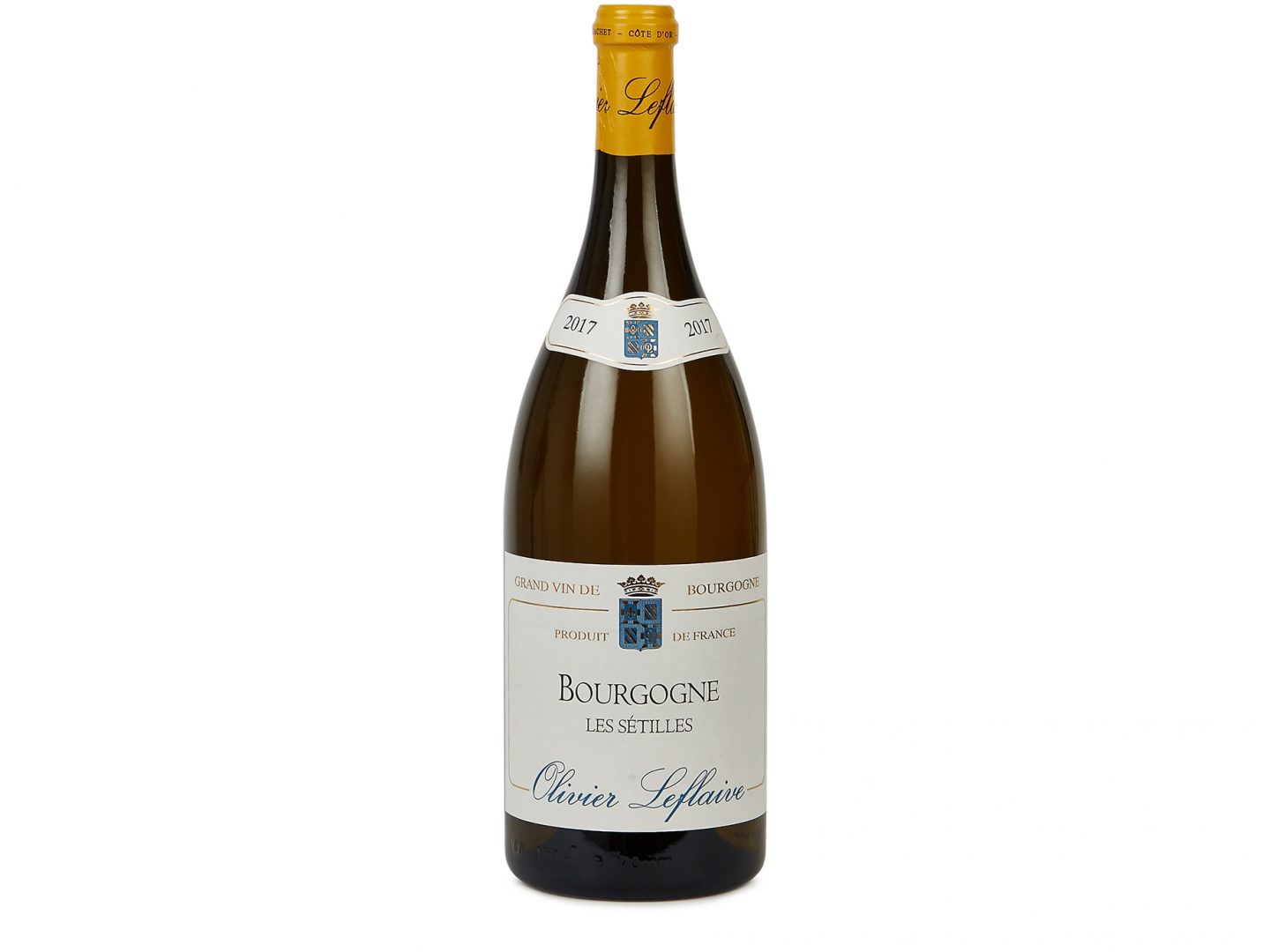 Olivier Leflaive, Bourgogne Blanc, 2017
This wine is not going to win you any wine snob points. It is a well made chardonnay from a well known producer in Burgundy, an entry to their range. It is delicious and I would argue it's value for money. So it's not particularly remarkable but I have a love for this wine like few others. The reason for that is to do with a member's club in London's Soho called The Groucho Club. This was for years their anonymised house white burgundy. It was sold at a very attractive price and I have noisily consumed shameful amounts of it of which I'm quietly proud. I can remember friendships forged over this wine and thankfully have forgotten the opposite to the same juice. So when I saw it on the shelf of Cava Nektar, it transported me back to the best of what I had left and felt like a natural next step on the wine journey. Taste-wise it's a classic village Bourgogne – citrus, peach, exotic fruit, some whiteflower and a touch of honey on the nose. In the mouth, the peaches
return for an encore in a buttery citrus mist. A nice minerality and just a good old time.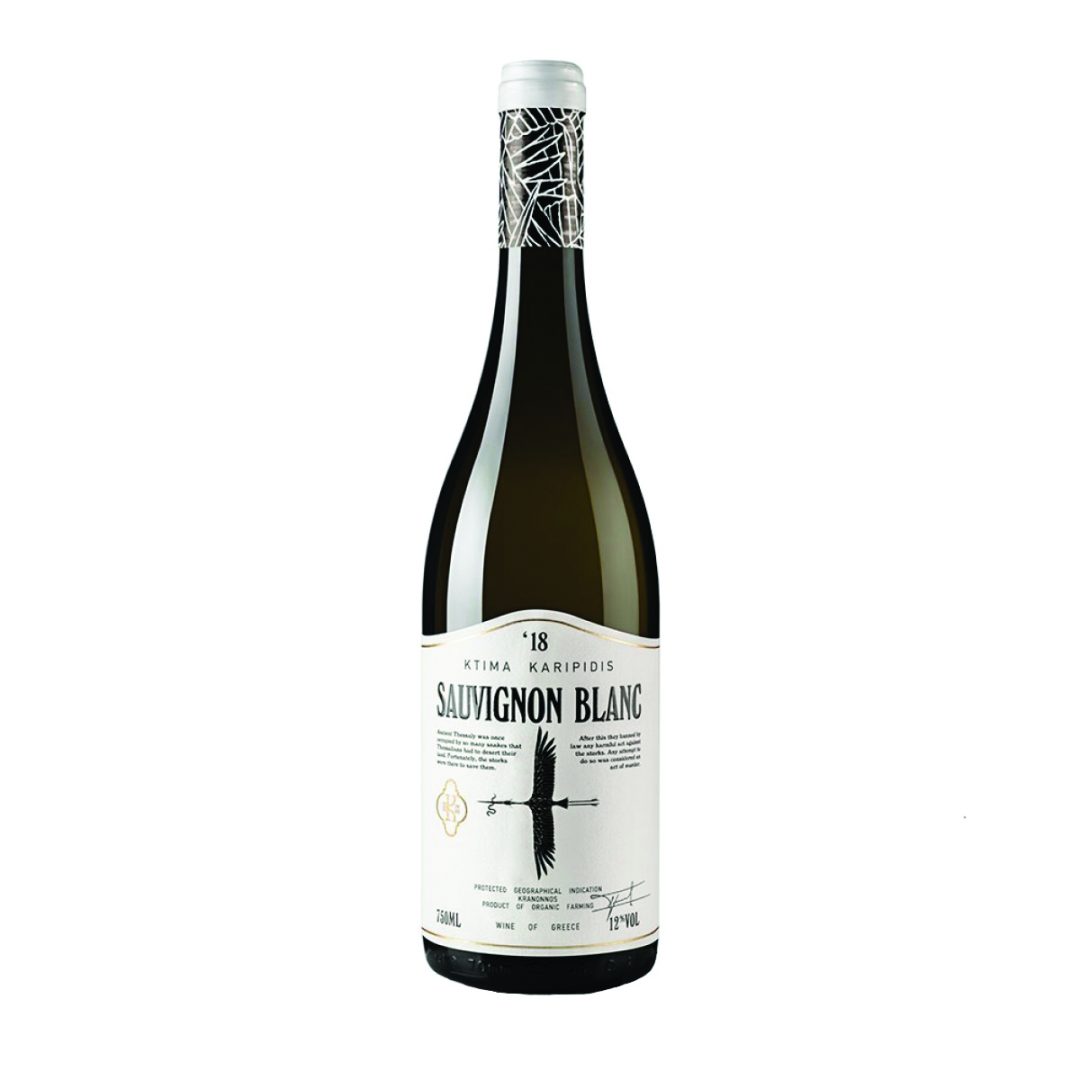 Ktima Karipidis, Sauvignon Blanc, 2020
So the first delicate step away from France and into Greece took me to a local expression of the same grape. This is a respectful and well done Greek version of a French sauvignon (as opposed to a New Zealand style for instance). It's the kind of wine that I wished I had all those years ago. Exotic fruit, a touch of grass and citrus. Enough acid to carry it but not too much to pucker the cheeks.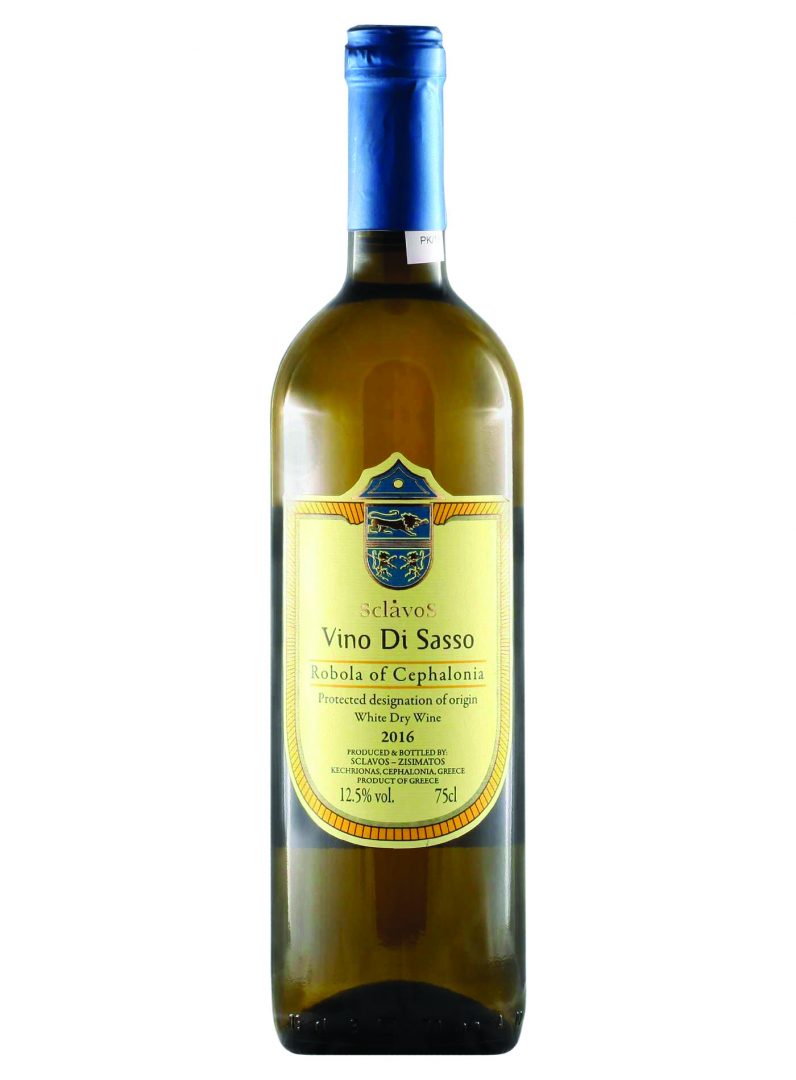 Sclavos, Vino Di Sasso, Robola of Cephalonia, 2020
The next leg of the journey is a bigger step and a wilder one. If you're even vaguely interested in talking about wine and you're in Athens it won't be long before you hear the name Sclavos. The family story has many elements of the grander Greek story in it. Shipping (naval to start with), emigration (to Odessa in Russia) and repatriation to Kefalonia where great-grandfather Evryviadis planted the first vines in 1919. Everything I have had from them isdelicious or interesting and usually both. It has well balanced citrus and white flowers along with a pleasant acidity which is why I thought it worked as a distant cousin of the Comte Lafond. It also has an intense and intensely pleasing elderflower aroma which transports me back to summer afternoons in Devon drinking my
father's homemade elderflower champagne. This may not be a useful tasting note for the vast majority of people but is one of thehighest compliments I can pay a wine.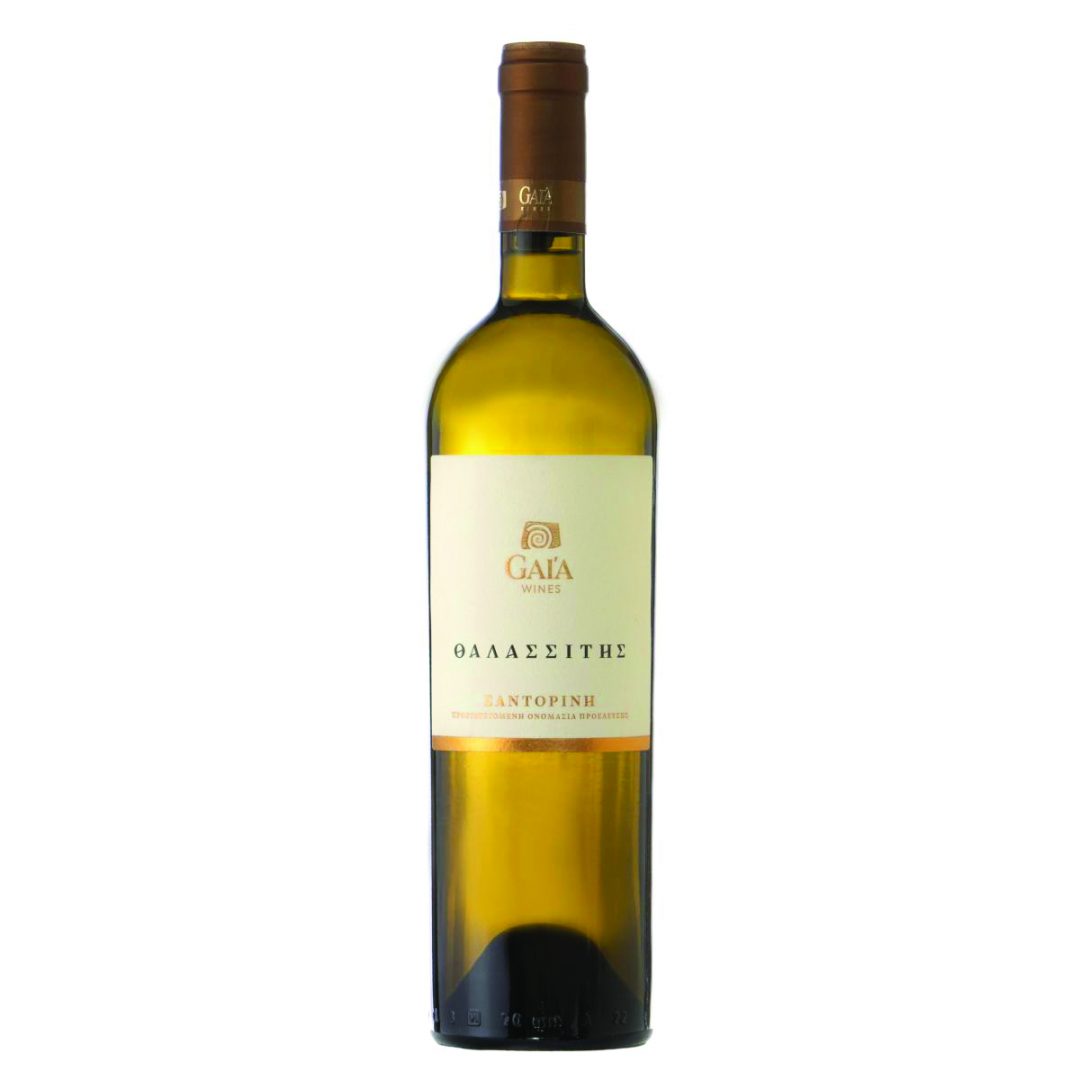 Gaia Santorini Thalassitis Assyrtiko, 2019
No article on Greek wine would be complete without the inclusion of an assyrtiko. You could almost say that this whole piece was inspired by my new found love of Santorini's native wonder grape. It's capable of many of the transformations of chardonnay and is as comfortable in company as sauvignon blanc. It pairs perfectly with seafood and shellfish and cheese but also with chicken dishes and buttery pasta and a multitude of other delicious things. While the maker doesn't have the history of the Olivier Leflaive, having been founded in 1994 (the blink of an eye when thinking in Greek terms) this shares some similarities with that wine in that this is respectful wine making that let's the grape do the talking – pleasant acidity and minerality balance restrained fruit and fragrant young summer flowers. This wine just begs to be drunk alongside a large gilthead bream that has been grilled to perfection over coals on the beach.

Ktima Katsaros, Chardonnay, 2019
This is one of the most famous Greek chardonnays and is made in a French style by someone called Euripides. It sells out early every year and I can understand why. It's rich, balanced and buttery. My French tasting companion thought it was less refined than the white burgundy which is just fine with me. I can see what she means as there was a little smoky toasted note on the palette which I enjoyed. At the price, it's definitely worth trying and definitely worth taking back to any French wine buffs, giving them blind and asking them how farsouth they think it was made.
Plato, a man so wise that he has an adjective named after him, said of wine lovers that "they are glad of any pretext of drinking any wine" and that sums up the point of this adventure. Greece has a cellar that is as rich and varied as any and an army of passionate and knowledgeable people who will tell you about it so get out there and start exploring.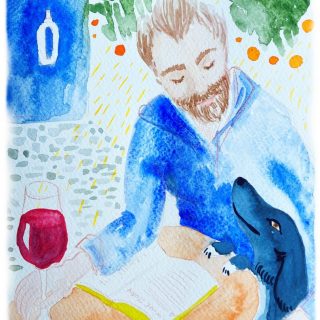 Raised on the knee of an adventurous cook in rural Devon, Tom Hall developed a taste for the finer things in life. Cursed with a sultan's palate and a student's wallet he began studying historic gastronomy before realising that if he wanted to eat well, he'd have to make it himself. Various cooking, eating and drinking engagements later, he moved to Athens to get serious about his epicureanism. In his weekly column for Athens Insider, he charts the history of his personal development in the kitchen, and of dining and drinking options in  his newly adopted city.
Tom Hall, illustration by Diane Alexandre
---