Do you see your child as a future adult?
As parents, one weighs every decision from picking toys to monitoring screen time to choosing schools. But most parents perceive their offspring as eternal children, not as future adults. A mistake most parents are prone to make, says Ramona Brane, an Italian mother of children from ages 4 to 20 and photographer artist-turned professional educator. She speaks to Athens Insider on how her quest for the right environment to foster critical thinking and creative play prompted her to set up Montessori Community School. The key is to instill a sense of self confidence and elasticity to navigate life later on from a very young age.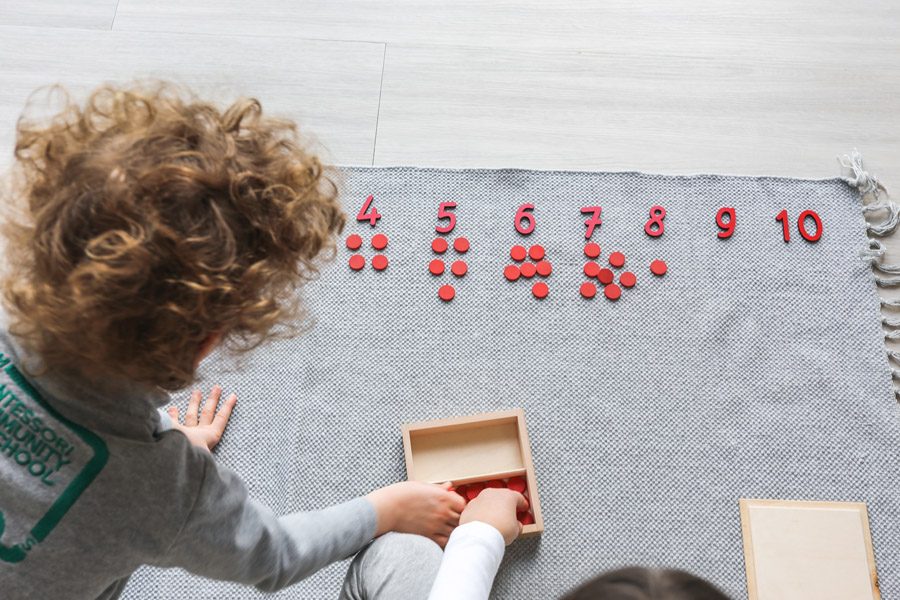 When the Florence-born Ramona came to Greece nearly two decades ago, she was an artist. But like most foreign mothers, the need to give her children an environment where they could really thrive promoted her to switch gears and become an education professional. In 2012, Ramona and Tina started a small Montessori children's group for under 1-3 year-olds. The success of their Infant Community coupled with the persistent demand from parents to establish an authentic Montessori educational environment, inspired them to set up the Montessori Community School offering a comprehensive programme for children from 12 months, up to 6 years of age.
What should a parent look for in a school?
It's not about the building and the facilities (though we take a lot of pride in ours and most parents are impressed by it). What parents should look for is an environment where the child can grow, one that will help him create his own individuality. An environment that will prepare him to be self-confident, resilient, flexible, empathetic and encourage critical thinking. Children have an acute sense of observation and a tendency to imitate and reproduce what they observe, so we need to make sure that the environment should offer rich role models and human capital. And very early on, the values of co-operation, respect for each other and each other's uniqueness need to be fostered.
How do we prepare a child for a future we know nothing about?
We need to provide tools that are not purely academic – but it also important for him to have critical thinking, and to deal with change, whether it means moving to another country, coping with loss, or dealing with change. Statistics prove that work will be even more flexible, even more demanding, so we need to prepare our children to be extremely nimble in their thinking. We need to equip them with physical, spiritual, emotional and social skills to prepare them for life.
How could we look at the child daily and imagine him or her as an adult?
Parents tend to get worried when we ask them to treat their children as future adults but it's something that we need to focus on. One of the mistakes we make as a parent is to project ourselves on the child and we have difficulty to see them as a separate entity. If we could manage to do that, we would have far happier children. We burden them with our expectations. The Montessori method offers them such a wide range of experiences with the result that they can try out whatever they want. The idea is that it is a richer experience
How is the Montessori Community School different?
In 2016, after a seemingly endless search for new premises to house our new venture, we finally found the perfect property set on five beautiful acres of land in Likovrisi. We created a place for children to live, learn and grow freely, offering them what we regard as the ideal environment for the early years of life. We are surrounded by nature and we have natural light filtering in.
Montessori education was the only choice for us, for its spirituality, its holistic approach and the trusting nature with which it surrounds the development of the human being. But mainly, we were drawn to it because in every child montessori sees the adult of tomorrow.
You can contact Ramona Brane at Montessori Community School, Leof. Sofokli Venizelou 59, Likovrisi. Tel: 21 0280 1600 | Website ‎
---