Cocktail capital: 5 bars to quench your curiosity
When the bars finally open doors after a two-month drought on May 25, which of our fave five bars will you be headed to?
Baba au Rum
If you like rum-based drinks, this is your natural habitat. Baba Au Rum, placed among the 50 best bars in the world, is the go-to place for daiquiris and rum-based negronis blended with hand-selected spirits, home-made syrups and bitters. Thanos Prunarus, who runs the show here, also organises the Athens Rum and Whiskey Festival each year.
6 Klitiou Street, Tel. 211 7109140
Gin Joint
Quench your passion for all things gin at Gin Joint where, as the name suggests, boozy botanicals take centre stage. With over 100 labels to choose from, this award-winning bar also serves up an eclectic choice of classic drinks and popular cocktails.
1 Christos Lada Street, Tel. 210 3218646
The Clumsies
The bartender duo Nikos and Vassilis have gained almost rockstar status among the cocktail-crawling circuit. With good reason: The Clumsies ranked 7th on the top 10 list of the world's best bars in 2018. This cool and sophisticated all-day bar morphs from sun-drenched space by day to atmospheric bar by night, serving equally delightful culinary creations to accompany their singular concoctions. If you're with a group, book The Room – a cosy space with a fireplace, books, a pool table and even vinyls.
30 Praxitelous Street, Tel. 210 3232682
Noel
Over-the top decor, gilded garlands and festive paraphernalia – here, every day is Christmas and an excuse to raise a toast! Noel is a mainstay on the Athenian bar scene, and complements its upbeat atmosphere with exquisite drinks and an innovative food menu.
59B Kolokotroni Street, Tel. 211 2159534
Odori
The talented team behind The Clumsies venture into what can only be described as a cross between a herbarium and a distillery. A stylish all-day bar centered around vermouth, the inventive drinks list is complemented by a food menu that doesn't disappoint. Indeed, the brunches here are so good that you don't need to stir too far to nurse your morning-after excesses!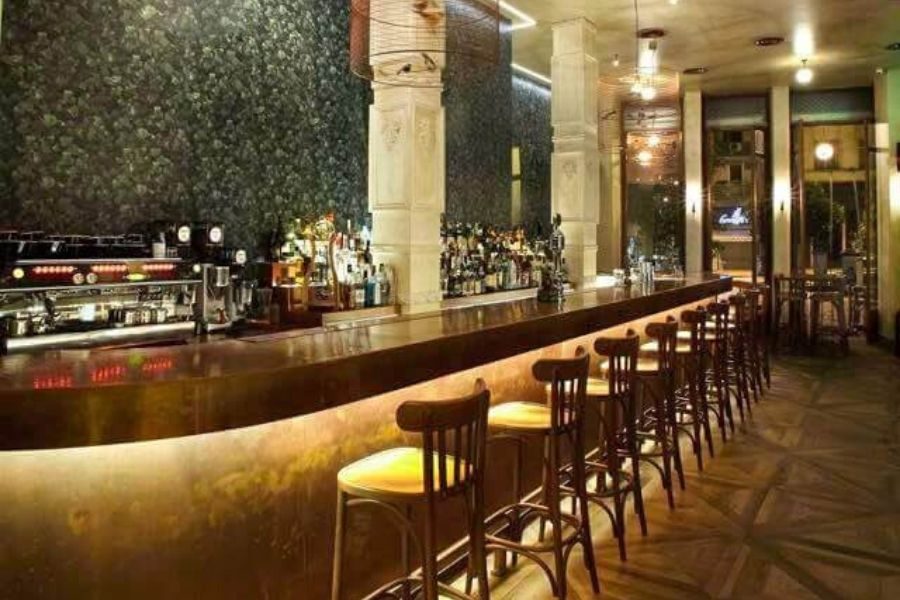 2 Skouleniou Street, Tel, 210 3314674
MoMix Bar
An alchemist's paradise, MoMix elevates cocktails to the rigours of scientific experimentation. The first molecular mixology bar concept in Athens, it combines chemistry and imagination intuitively to create sublime textural and taste interplays, enhancing the joys of a well-concocted drink.
1 Keleou Street, Tel. 6974350179
---