Buffalo Wings & Rings: Born to be Spicy
"Eat, drink, talk loudly." "Hot is a state of mind." "Born to be spicy." Those are the words decorating the walls of Nea Erythraia's newest wings joint, but it's not just fetching, saucy phrases that makes Buffalo Wings & Rings a magnetic force for locals and tourists alike – the restaurant boasts a culinary experience fit for any foodie, conversationalist or sports aficionado, finds Nicole Sadek.
A step into Buffalo Wings & Rings is a step out of Greek traditional fare and a dive into American food culture. Flat screens televising football and basketball games span the length of the restaurant, creating a loquacious milieu reminiscent of a typical American hangout. The scent of barbeque wings suffuses the restaurant, and bright red walls give the space a vibrant vibe.
Located in Nea Erythraia, Buffalo Wings & Rings specializes in all the American classics: sliders, onion rings and, of course, chicken wings. The menu, a brainchild of Cincinnati chef Elliot Jablonsky, infuses international flavours with Western tastes and boasts a variety of salads for even the most refined palates. For starters, try the buffalo chicken nachos or pecan chicken salad with breaded chicken, fresh apples and crumbled blue cheese.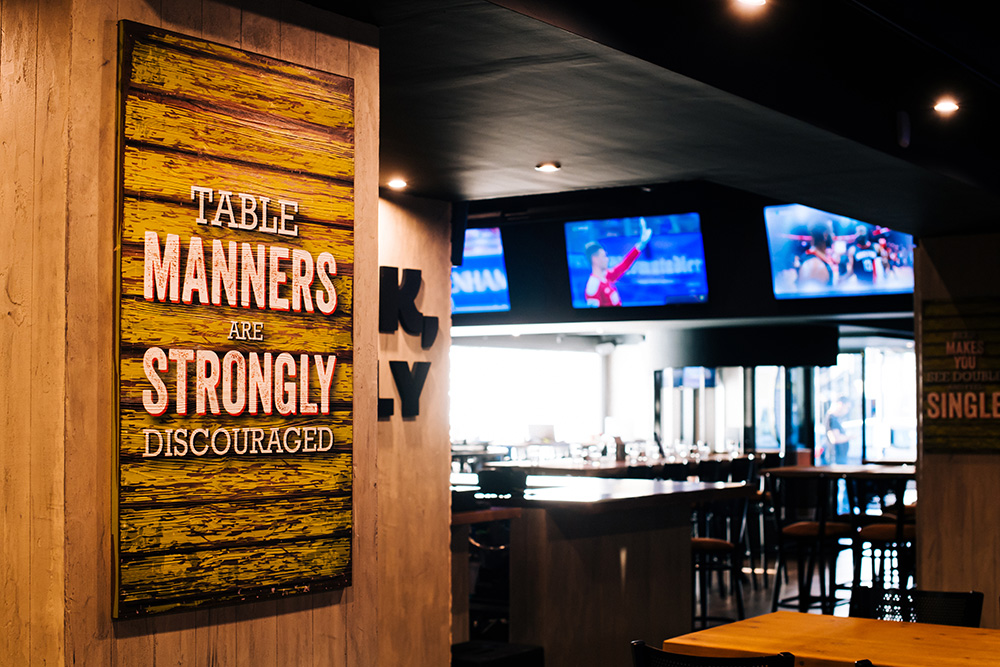 When it comes to fashioning custom-made wings, diners select a combination of traditional, boneless or breaded wings along with one of 12 flavours (including bourbon barbeque, peach mango and garlic parmesan), followed by the spice level, which ranges from mild to atomic to 1 million. We highly recommend the bourbon barbeque wings complemented by crispy onion rings.
Beer lovers rejoice because Buffalo Wings & Rings' beer offerings include Greek favourites Mythos and Fix as well as international bottled beers, giving you that perfect kick to try out one of their spicier wings.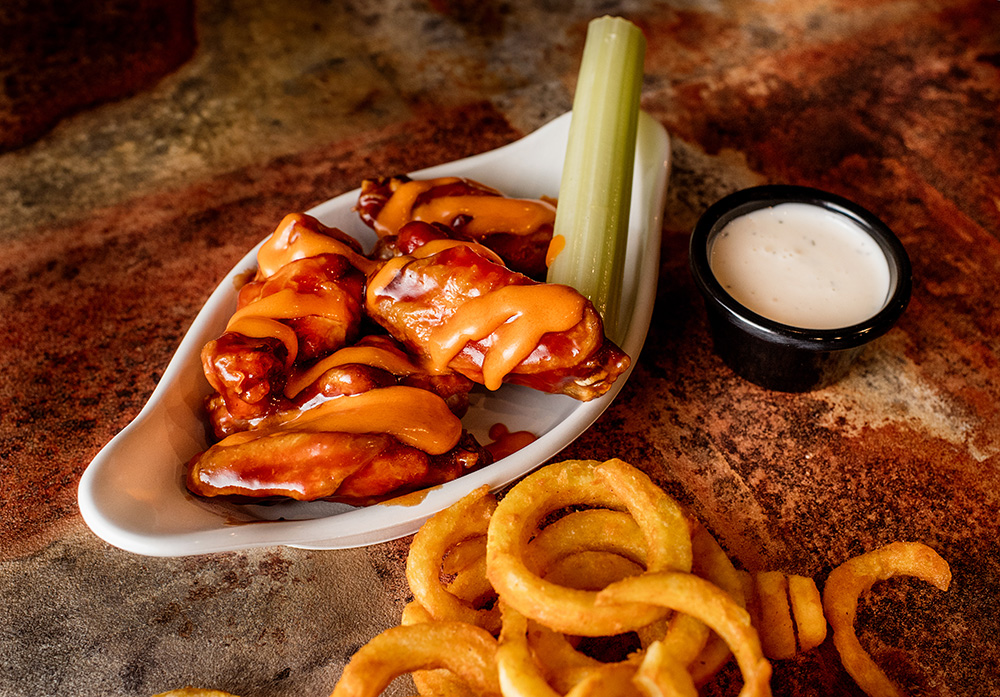 But that depth of flavour is just one element that elevates Buffalo Wings & Rings to a high rung in Greece's attempts at American cuisine. You can hear bluegrass music and classic rock playing behind the sounds of casual chit-chat and the occasional shouts of an enthusiastic sports fan. The competitive attitude even extends to food — because at Buffalo Wings & Rings, it's hard to separate food from sport. Waiters wear jerseys as uniforms, and, at the Wall of Flame, diners can take a stab at eating the restaurant's spiciest wings, flavored with their mighty 1 Million Sauce, while guzzling a cold beer.
More than anything, Buffalo Wings & Rings is casual dining done right. It's a nerve centre for people who love the rush of competition and the joy of lively conversation — a restaurant that finds its soul in the simple act of social eating.
Trikoupi Charilaou 127, Néa Erithraía, Tel. +30 210.620.6625
---