Arts & Events
Picasso and Antiquity, Line and Clay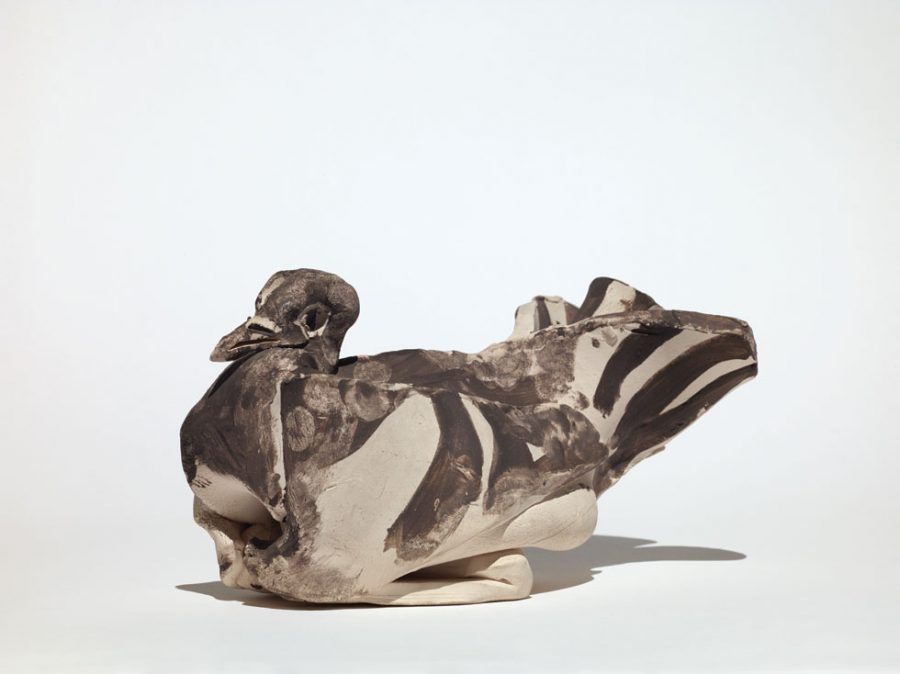 WHAT: The Museum of Cycladic Art's Divine Dialogue series features one of the great 20th century artists of all time, the legendary Pablo Picasso. A rare exhibition of Picasso's drawings, engravings and pottery, fired by the Creto-Mycenaean and Greek worlds. The pieces depict marine creatures, animals, human figures, mythological spectacles, and scenes provoked by ancient tragedy and comedy.
WHEN: June 20 to October 20
WHERE: Museum of Cycladic Art, Neophytou Douka 4, Tel: +30 210.722.8321 | Website: cycladic.gr
Avigdor Arikha
WHAT: "Art is breath. It comes through breath. It dwells in breath", internationally acclaimed, Paris-based, modern master Avigdor Arikha once wrote. An erudite, passionate scholar endowed with a deep knowledge of history of art and its techniques, as well as of world history, fascinated by science, he wrote many essays and curated important exhibitions of respected masters such as Poussin, Velasquez, and Ingres. A Breath is his first exhibition in Greece, with the Benaki Museum presenting more than 50 important paintings and drawings from the artist's estate and private collections.
WHEN: June 19 to September 1
WHERE: Benaki Museum, Koumbari St. 1 & Vas. Sofias Ave, Tel: +30 210.367.1000 | Website: benaki.org
A Shared Vision
WHAT: Artist Alekos Fassianos and poet Vangelis Chronis have been inspiring each other's creativity with their shared vision, now the theme of a rare exhibition at the Theoharakis Foundation. For the past 30 years, the two men have been exchanging images and words, each transfusing new ideas into the other's work. Paintings, sketches and engravings, as well as objects made of clay, bronze and glass, manuscripts, letters, previously unpublished photographs and first editions stand as indisputable proof of their shared endeavor.
WHEN: Until September 29
WHERE: B&M Theoharakis Foundation, Vas. Sofias 9 & Merlin 1, Tel: +30 210.361.1206 | Website: thf.gr
John Cleese: Last time to see me before I die
WHAT: Comedy icon John Cleese will be performing his final act, "Last time to see me before I die", just below the Acropolis at the open-air theatre on Herod Atticus. The actor and writer, who rose to fame in the Monty Python and Fawlty Towers TV series, with his characteristic black humour, has been touring the world for the last five years and shows no signs of stopping. Tickets are selling fast for this once-in-a-lifetime combination of legendary comic and legendary venue, so book now to avoid disappointment.
WHEN: September 20
WHERE: Odeon of Herod Atticus, Dionysion Areopagitou St. | Website: Viva.gr
The Good Shepherds
WHAT: An exhibition that aims to honour and inspire, The Good Shepherds illuminates how the Christian clergy and respected rabbis helped the Jews who were persecuted during the Nazi occupation. It is a moving tribute presented by the Jewish Museum of Greece that strives to capture the positive actions and rescue efforts of those involved.
WHEN: Until October 4
WHERE: Jewish Museum of Greece, Nikis 39, Tel: +30 210.322.5582 | Website: jewishmuseum.gr
Athens Open Air Film Festival
WHAT: Few capitals do summer as Athens does, with over 60 open-air summer cinemas promising drama, romance, high-jinx action, and rip-roaring comedy. Timeless classics, indie gems and blockbusters are screened under the starry Athenian sky at iconic landmarks such as museums, squares, gardens, and archaeological parks. (where antique merchants lay claim during the day).
WHEN: Until August 31
WHERE: Please refer to the festival's website for the programme aoaff.gr
---