An Unexpected Romance with Lanthimos' Dystopia
Think of Yorgos Lanthimos' films and the adjectives that spring to mind aren't necessarily entertaining or life-affirming. They're more likely to be disturbing, dystopian, unwatchable or plain WTF. And yet, Yorgos Lanthimos' tragicomic royal drama The Favourite is a delightful consolidation of his recurring themes: the corrosive effects of power and greed that transform obsessive people into grim punchlines of their own making. A cunning script, terrific acting from its formidable female characters and Lanthimos' warped wit makes for a film that is as profound as it is playful.
Flush with his BAFTA haul on February 10, Yorgos Lanthimos has proven that he is the rare awards player unwilling to make concessions and celebrated for exactly that. The Favourite won seven trophies including best British film and best actress for OIivia Colman (of Broadchurch and The Crown fame), who plays Britain's gout-ridden Queen Anne in the female-centric drama. As a filmmaker allergic to the conventional, everything about the film is primed to provoke – from the outrageously skewed camera angles to a soundtrack that moves from classical to club music.
The Favourite
A twisted black comedy, The Favourite finds Emma Stone and Rachel Weisz bickering and scheming to obtain the affections of Queen Anne (Olivia Colman) as their peculiar love triangle cascades into a knotted maze of seductions, gnarly physical altercations and political chicanery.
Lanthimos' films from his debut movie Kinetta to his 2009 film, Dogtooth have provoked a mixture of bewilderment and malaise, leaving his audience to hopelessly grope the deeper meaning behind clunky silences.  His characters appear to be trapped in some deeply problematic utopian bubble performing roles imposed on them by society, caught in an endless loop of rehearsals of words, plot lines and depraved experiences.
Like his other English films, The Lobster and The Killing of a Sacred Deer, The Favourite delivers a riveting, unpredictable narrative, managing to disturb and thrill audiences in equal measure. The film is divided into such quirky chapter headings as "This Mud Stinks," "What an Outfit" and "I Dreamt I Stabbed You in the Eye."
Lanthimos seems to thrive in that grey area of the unexplainable. He tends to shy away from explaining the meaning behind his work or assess its widening appeal. Yet, in Favourite he makes us care about these women warriors who, without compromising their strength, also reveal their vulnerability and sorrow.
What's so remarkable about Lanthimos's films is that inevitably there's a breakdown, a slippage when the elements being rehearsed take on a greater dimension of reality. How will we re-learn everything after it's all collapsed? Will we invent new rituals, resurrect the old, or completely redefine ourselves and our language?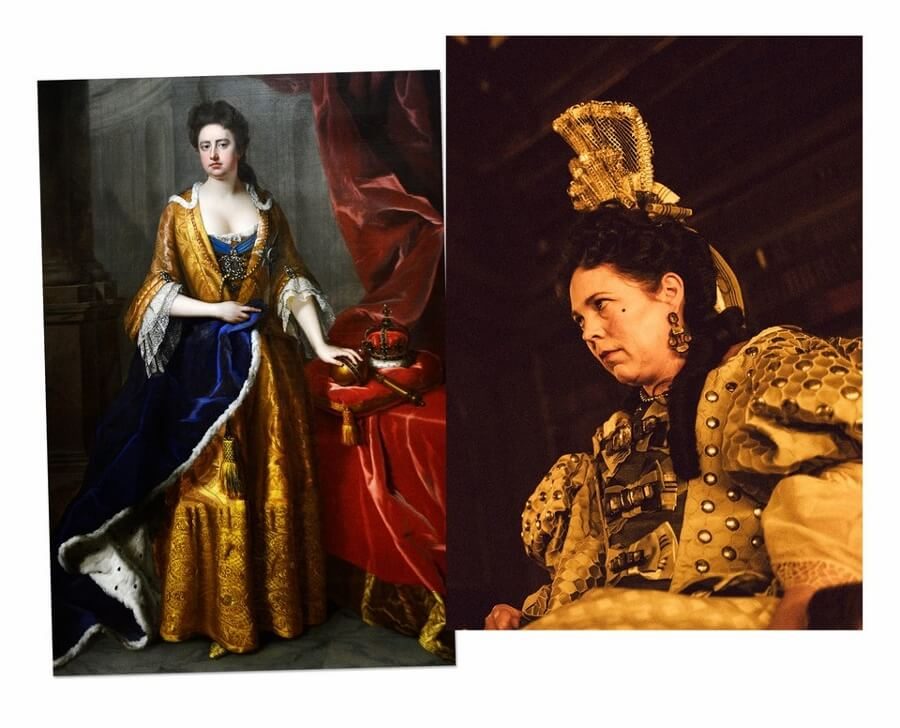 Early days
As a film student in Greece in the nineties, the non-existent film industry forced him to keep his ambitions low. He enjoyed Asian action movies and spaghetti westerns, but there were no arthouses to expose him to a wider set of possibilities. His sensibilities emerged from other experiences.
"I never thought that I would ever actually get to make films," he said. "Being from Greece, it wasn't really a reality." He developed a close-knit group of film-savvy friends and found work making commercials; he directed hundreds of them during the first decade of his career, honing his technical instincts. "I did a lot of shit," he said. "It was a period in the early nineties where old newspapers were giving out gifts with the paper, so we'd do these cheap commercials for coffee machines that they would give subscribers, crazy things like that."
Lanthimos has come a long way since Kinetta, his solo directorial debut – but the underlying aesthetic of a disturbing self-contained world that adheres to its own logic – has incredulously managed to win acclaim and gain audiences. Was Lanthimos prescient in imagining a society faced with the boredom of its own post-capitalist existence in Kinetta, released in 2005, at the peak of the Greek bubble?
He has had to persist though – it would have been so easy to fall through the cracks as yet another small Greek film-maker with no money. But the crisis only spurred Lanthimos to understand what happened and why, and to amplify the country's collective angst through his own cinematic interpretation.
Fusing several artistic disciplines into a single package, Lanthimos has embraced the freedom to bring his non-traditional methods to a grander scale. In The Favourite, Lanthimos takes liberties with historical accuracy to focus on the three main characters, their relationship with politics and power and the constant dance of who is really in control. If you pay enough attention, you'll find there's morality lurking at the core of Lanthimos' cinema. In a year when the entertainment industry has been dominated by scandal and abuse, and global politics has callously pandered to populist extremes, the victories of Alfonso Cuaron's Roma and Lanthimos' Favourite at the BAFTAs were rich in symbolism, suggesting serious soul-searching in the film industry.
---