An Insider's guide to the best mezcal and tequila bars in Athens
  The fastest growing spirit in the world is tequila  – and the always on point Athenians are paying homage to the agave plant with a slew of new tequilerias and mezcalerias. Elena Panayides rounds up the Top 5 Tequila Bars in Athens.
Diego:
From the celebrated team of Lost Athens & Noah this Latino-Asian Cantina offers nibbles and tipples that will satiate your cravings for Peruvian, Vietnamese and Thai sharing plates in a shabby-chic space on the once tourist only Adrianou Street. Curated by Vassilis Nikitas the focal point semi-circular bar of Diego's Cantina pumps our excellent Mezcalitas and other delectable cocktails to the beat of the throbbing house music.
Top Tipples & Nibbles: Mezcalita, Tommy's Margarita, Kaizen Don Sushi Beef, Shrimp Dumplings, Satay Chicken, Ceviche Scallops, Miso Chocolate
Address: Adrianou 1, Athens tel. 210.3239353
Barro Negro: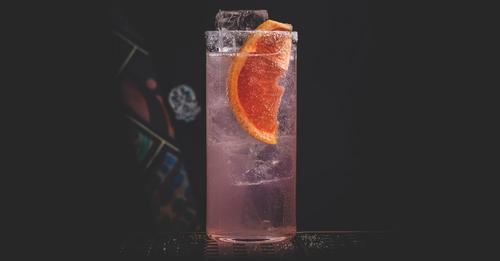 With a name inspired by the black pottery style of Oaxaca, Mexico where the two founders of this bars began their pilgrimage in search of the perfect tequilas and mezcals for their downtown Athens bar. The ingenious due have also created a Paloma Embassy with Three Cents to spread the word and promote the all-time classic tequila and grapefruit soda cocktail.
 Top Tipples: Paloma, Smoky Margarita and San Cosme Mezcal on the rocks
Address: Ioannou Paparigopoulou 15, Athens tel. 2100107618
Amigos:
Having more than 50 tequila and mezcal labels is just one of this Glyfada bars claim to fame. Their frozen margarita is hand-made daily and kept fresh and icy in a machine and their Tex-Mex menu has a slight Greek twist to it too.
Top Tipples & Nibbles: Frozen Margarita, Smoky Margarita, La Mandarita, Chili Con Carne, Paella and Fajitas.
 Top Tipples: Paloma, Smoky Margarita and San Cosme Mezcal on the rocks
Address: IKyprou 65, Glyfada. Tel. 210.8983167
Che Cucina Y Barra Sudamericana:
Sudamerican sights, sounds and flavours overtake your senses in this colourful Piraeus urban hacienda all day restaurant and bar, that serves up a tropical Mexi-Peruvian menu.
Top Tipples & Nibbles: Spice Lemonade Margarita, White Che, Reventador, Bunuelos de Bacalao, Lubina a la Plancha, Pechuga de Pollo Jerk Jamaicano.
Address: Karaiskou 151, Piraeus tel. 2104296660
Coyoacan:
Meaning the place of coyotes, Coyoacan is named after Frida Kahlo's village of birth in Mexico. This lively downtown hacienda with huge colourful murals of the Mexico's most famous female artist, serves up mezcal and tequilas in skull cups while patrons vibe, in an enclosed courtyard with a retractable glass ceiling to the latest house music. The open-plan kitchen of 'The Sowl' restaurant serves up 'Filosofia Mexicana' fare with a focus on tacos, crudo and a la plancha meat and seafood.
Top Tipples & Nibbles: Mexican Med, Passion Tommy, Herbal Margarita, Shrimp Taco, Amberjack in Banana Leaf, Squid Tempura
Address: Herakleidon 10, Thiseio tel. 2103450003
---