An Aesthete's Wish List for the Holiday Season!
Let this purveyor of good taste be your holiday shopping guide. If you're dropping hints to Santa, let Nikos Kontopoulos nudge you in the right direction with his personal wishlist of holiday goodies from cool-kitsch Dutch décor to sought-after lamp icons from Italy. As Publishing Director of the Greek editions of Casaviva and Esquire magazines, he knows everything there possibly is to know in the world of art and design, or almost! Dear Santa, we'll have what he's having.
Attolo lamp
Originally designed in 1977 by Vico Magistretti for Oluce, Atollo is both essential and decorative, surpassing easily the aesthetic boundaries of the time period in which it was created. A true icon of Italian design. riche.gr
Colourdisck collection
The result of an inspiring, unique collaboration between two major brands of international design. Cassina and Venini bring to life the idea of promising British designer Bethan Laura Wood to create a colourful composition of shapes in Murano glass. deloudis.gr
Colonia futura
A fresh, dynamic fragrant by Acqua di Parma, composed of 100% natural ingredients. Respecting tradition while at the same time creating something completely innovative in accordance with the environment is the very essence of sustainability. atticadps.gr
Extinct animal pillows
Soft velvet, eclectic patterns and bold prints. The "extra O collection" of Moooi, the first-ever collection of accessories by the Dutch design brand, adds that extra touch of authenticity. moooi.com
Louxor vase
This innovative, robust, yet so elegant form in bright red, impresses by its pure simplicity. It is an undeniable proof that luxurious and glossy can be minimal at the same time, an idea which also highlights Baccarat's new philosophy. avaxdeco.gr
"Au dela du desert" throw
Geometrical shapes and bright colours for this throw in cashmere by Hermes. There is an outstanding delicate balance between the forms that immediately catches the eye, bringing to mind serene images of endless dusty horizons. hermes.com
Tape armchair
Tape owes its name to the couture detail, conceived as a piece of ribbon that holds the light bronze metal feet. A tribute by the eclectic Japanese studio Nendo that has designed Tape to the sartorial heritage of the Italian brand Minotti. modabagno.gr
Linnut collection of lights
The "Birds" collection of little glass sculptures by Finnish designer Oiva Toikka are among Iittala's most iconic works. Now, together with the Italian brand Magis they are "revisited" and reinterpreted as whimsical light objects. myran.gr
Lilo wing armchair
The newest member of Moroso's Lilo family, designed by Patricia Urquiola. A very interesting piece where you trace influences of the Scandinavian school of design, coexisting with the modernist spirit of the 50s. So contemporary. roomdesign.gr
Prickless pear marble sculpture
A case study on the plasticity of marble, this is the very essence of the "Prickless Pear" sculpture by the Greek design duo On Entropy. Can a robust material like marble create vulnerable, fragile forms? Niki and Zoe Moskofoglou think yes. onentropy.co.uk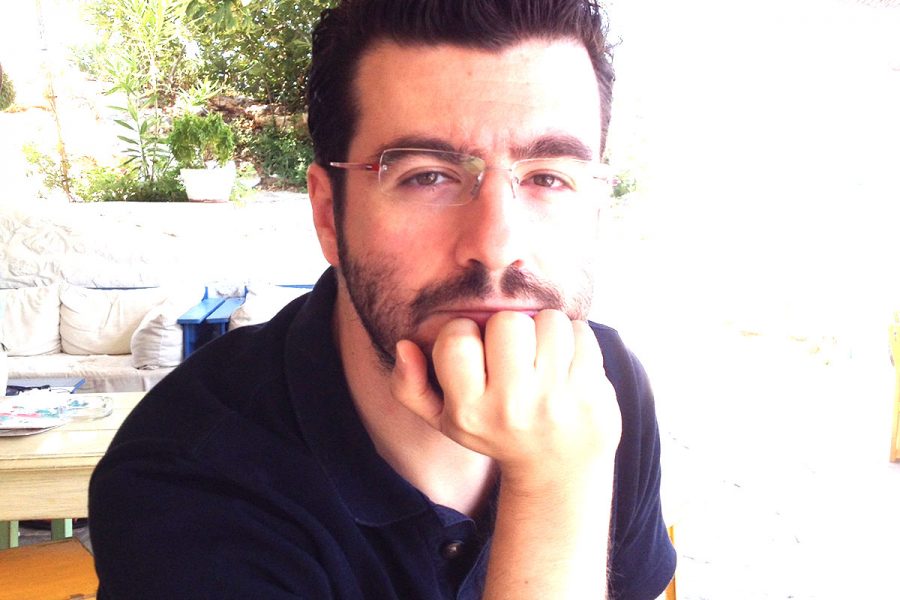 Armed with an MSc in Marketing & Communication, Nikos Kontopoulos entered the world of publishing in the late '90s and has worked with some of the most influential media houses in Greece. Both his personal trajectory, as well as his professional career as the Publishing Director of Casaviva, Esquire and bespoke magazines for luxury hotels has informed his design choices. In this special festive piece for Athens Insider, Nikos Kontopoulos lists his favourite design baubles and gadgets to surround oneself with to end 2020 on an indulgent note. Nikos calls Athens home, though Hydra holds a special place in his heart.
---