All I want for Christmas… Dimitra Kolotoura of Zeus and Dione shares her wishlist!
In need of fail-safe festive gift ideas? Seek inspiration from the wishlists of one of the fashion industry's insiders. Dimitra Kolotoura, one of the founders of fashion-forward Greek label, Zeus + Δione shares her wishlist from vintage jugs to woven leather baskets, hand-painted ceramic plates, fine jewellery and can't -do-without fashion staples, guaranteed to please even the fussiest of festive recipients.
Before she founded Zeus + Dione with her friend Mareva Grabowski in 2012, Dimitra Kolotoura had an accomplished career in advertising and marketing. Dimitra (Mimika to close friends) founded her London-based communications and marketing company DK Associates, which operated as the official office of Conde Nast UK and BBC NEWS for Greece and Eastern Europe; she then worked as managing director at GNTO's first conference tourism office in London; and later at the international advertising agency BBDO's offices in Athens.
At Zeus + Dione, the vision was both entrepreneurial and philanthropic. What started off almost as a romantic reaction to counter the negative perception of Greeks being lazy and unproductive by reviving and redefining Greek craftsmanship and forgotten techniques into fashion pieces, turned into a conscious fashion movement.
With creativity, design and culture at its core, Zeus+Dione  'would give life back' to struggling Greek villages who survived on crafts, in particular, Soufli, one of Greece's endangered silk heartlands, producing pieces that went beyond tradition, exceptional quality and fashion.
And long before the existentialist search for value in the world of fast fashion became a thing, Zeus + Dione had aligned their entrepreneurship goals with sustainability and social responsibility. Currently, the company's products are in 45 cities and travel from Tokyo to California.
The light, the architecture, the stones and the sea are in the DNA of our brand. All our collections are inspired by something Greek. It can be found in the details of our clothes, the name of a collection and the story behind a collection.
As a pioneering fashionista, Dimitra Kolotoura shares the fashion and home accessories she'd like to find under her tree, and of course, Zeus + Dione's stunning homeware collection features prominently!!
Zeus+Dione homewear – marble collection.
I'm super excited with the new homewear collection. A set of 2  white with deep grey veins marble coasters makes a perfect gift the holiday season. Andrianos coaster set of two for 230 euros, zeusndione.com
2. Ibrigu jacket
There's a beautiful brand called "Ibrigu" that they recycle premium materials and they make new clothes. I love sustainable fashion and I have this jacket on my list for a while (1195 euro)  at  Enny di Monaco www.ennymonacostyle.com
3. Atlantis maxi pleated dress
However small our family Christmas dinner will be this year , I will keep my spirit high and wear a long dress from the beautiful winter AW'20 Zeus+Dione collection. Atlantis maxi pleated dress 855 euro / zeusndione.com
4. Loewe's basket bag
One of my favourite brands is Loewe. It's the most prestigious Spanish fashion brand and they integrate old crafts and techniques into modern items. That's a philosophy that we follow at Zeus+ Dione too. I have fallen in love with these baskets and the price is 1350euro. At  Luisa World www.luisaworld.com
5. Kora trolley bar
Why not create a cocktail heaven with our own little bar in our living room and celebrate in style these Christmas holidays. I want the Kora trolley bar from Mavriki & Co at 550e www.maverick.gr
6. Petale Pendant by Yiannis Sergakis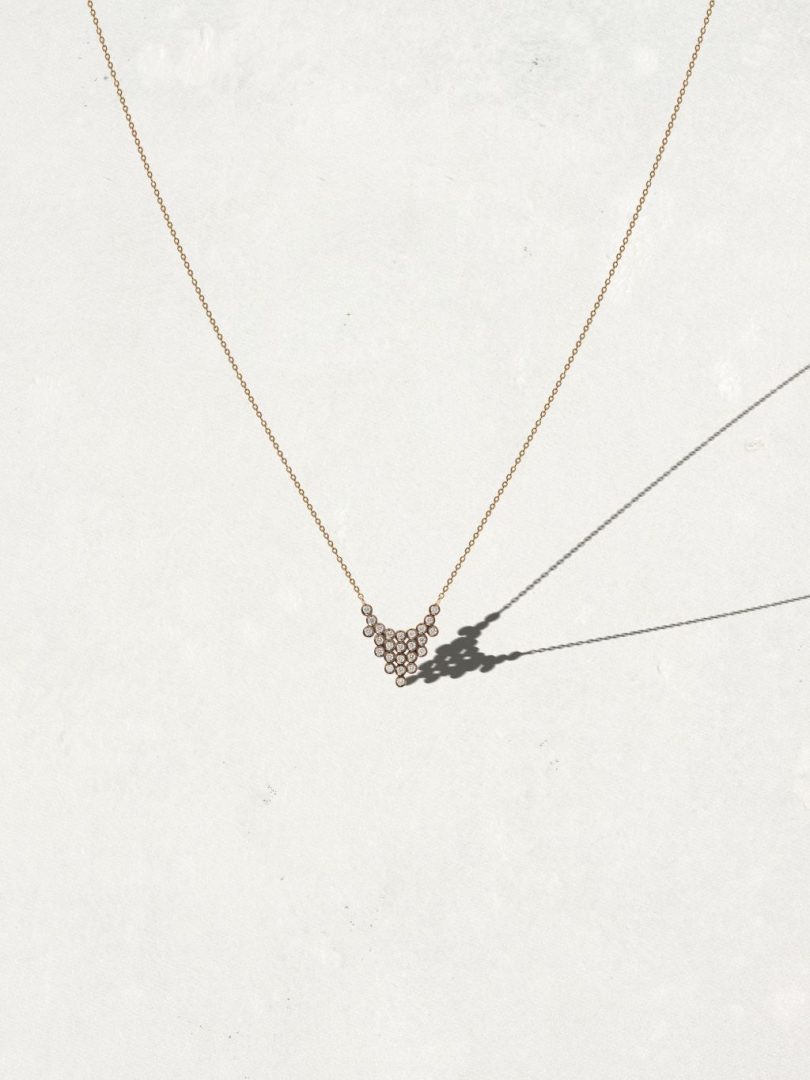 I love the simplicity of the "Petale Pendant" a gold and diamond  necklace by my friend Yiannis Sergakis yannissergakis.com
7. Hand-painted plates by Konstantin Kakanias
I must get my hands on the always intriguing creations of Konstantinos Kakanias, the dining plates he created for the Cycladic Museum are just unique. The price is 42 euros each. www.cycladic.gr
8. Grass Fringe Mini earrings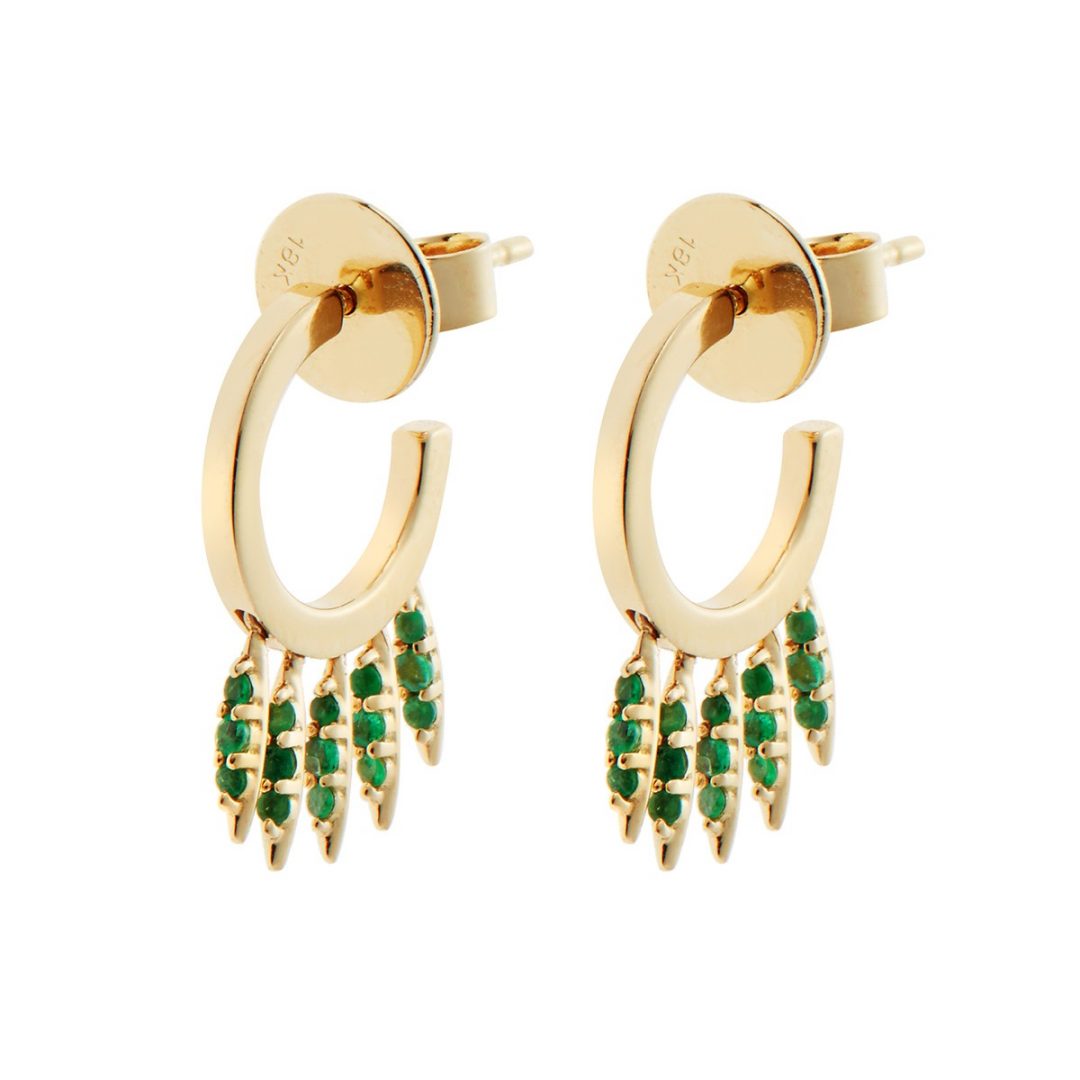 Those who know me, know that I love jewellery. My wish-list always has something from Ileana Makri. This year it is a pair of hoop earrings – Grass Fringe Mini they are called at 1575euros www.ileanamakri.com
9. Green vintage ceramic vase

Martinos artMy favourite gallery, very close to my office, is the Martinos Art Gallery at Pandrosou. I love this ceramic green vase from the 19th century, www.martinosart.gr
10. Artemis bag
And last but not least, I couldn't not include a bag from Zeus+Dione. A grey woollen felt bag with a little marble detail that makes it so unique. It's called Artemis at 460euro www.zeusndione.com
Dimitra Kolotoura was born in Athens. She studied Media and Marketing at London Metropolitan University and photography at TEI of Athens. When she isn't designing her next fashion collection, she plays the piano and plans. Zeus+Δione is a luxury fashion & lifestyle brand that uses the Greek heritage and tradition as an inspiration to produce high-end products addressed to an internationally selected audience. Named after the parents of the ancient Greek Goddess of love, beauty and eternal youth, the brand is characterized by a unique interpretation of myth and tradition.
---