African Festival 2018
WHAT: A riot of exotic sights, sounds, tastes and smells awaits once more at this year's African Food, Music & Folk Art Festival, as nations from across the continent share their customs, culture and traditions.
The weekend festival is a wonderfully lively family day out with African-influenced crafts, games, goodies and music, organized by the Embassies & Honourable Consulates of African Countries in Athens. Angola, Ethiopia, South Africa, Seychelles, Morocco and Egypt are among the many African countries whose unique contributions to world culture festival-goers will be able to learn about and enjoy.
WHEN: May 12-13 (10am-10pm Saturday; 10am-7pm Sunday). Entry is €3 while admission is free for children aged 10 and under.
WHERE: Libyan School, 2 25is Martiou & Marathonodromon, Palaio Psychiko. For information, call the South African Embassy on +30 210.617.8044/8020 or the Angolan Embassy on +30 210.689.8681/210.681-1334.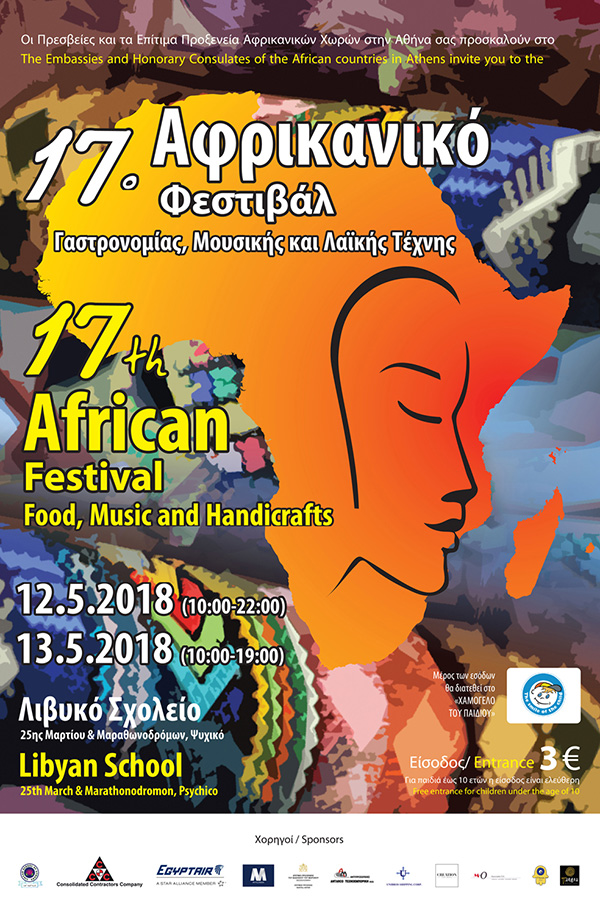 ---