A transformative trip to celebrate the harvest season at Kinsterna
If these past few months have taught us anything, it is to make our travel experiences as immersive as possible. With the weather expected to remain summery well into late late-October, extend your holidays at Kinsterna. Embrace seasonal rituals that have punctuated the Greek calendar for millennia from the stomping of grapes with bare feet to the culling of olives and take home a bottle of self-distilled tsipouro! All while soaking in the sunshine by the pool or on Kinsterna's private beach.
Hyper-local, adventure-forward trips are the new-normal in travel and the last few months have driven home the values of communing with nature. Kinsterna, in Monemvasia, not only offers a sanctuary from pandemic preoccupations, it is the ideal destination to get in touch with nature's soothing, seasonal rituals – and what's more, you get to take home a bottle of cold-pressed olive oil or tsipouro, the panacea to all life's problems!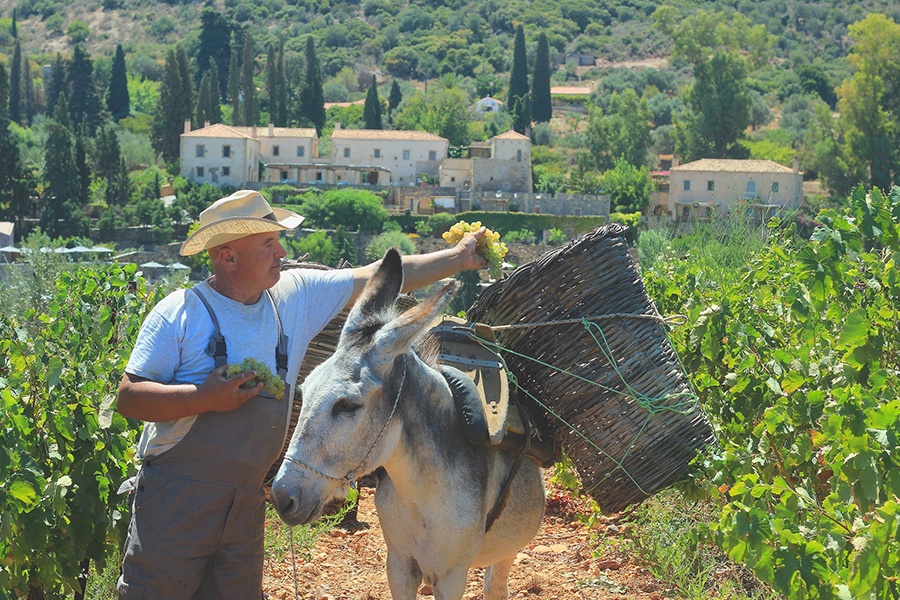 Get into some good old-fashioned grape stomping (until late-September)
Once the grapes are spread out on 'liastres' or special surfaces to let the sugars and flavours concentrate under the radiant Greek sun, it's time to join in the traditional ritual of crushing the grapes, bare foot, as in ancient times, in a giant tub or "patitiri". For your efforts, you're rewarded with a grape-must (moustos ) pudding tasting session to the aromas of freshly baked bread from a wood-fired oven.
MYOB: Make your own tsipouro (from mid-October until late December, on specific weekends)
Roughly forty days after the grapes are crushed, it's time to distil tsipouro. At Kinsterna, you have the added thrill of producing your own tsipouro in the estate's Ottoman-style alembic (sealed cauldron) that dates back to 1890. Impress friends and family by showing off your home-brewing skills.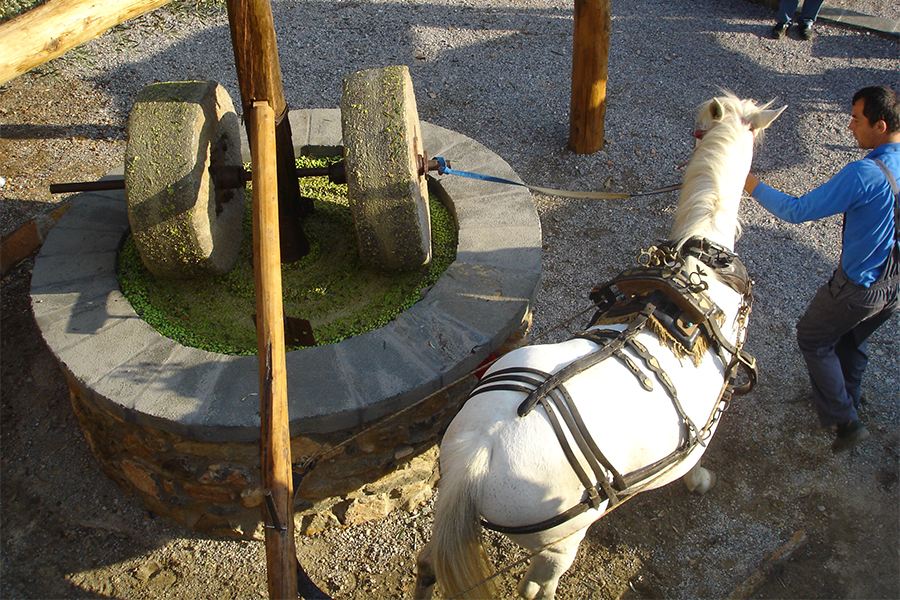 You cannot live in Greece and not have tried your hand at producing olive oil (from late October to early January)
How could you possibly pass up on the opportunity to participate in the ritual of culling olives – rakes, nets and all – and then taking the crushed olives to an oil press to produce your own cold-pressed olive oil? Learn to pickle your own table olives and master a few local recipes with Kinsterna's in-house chef.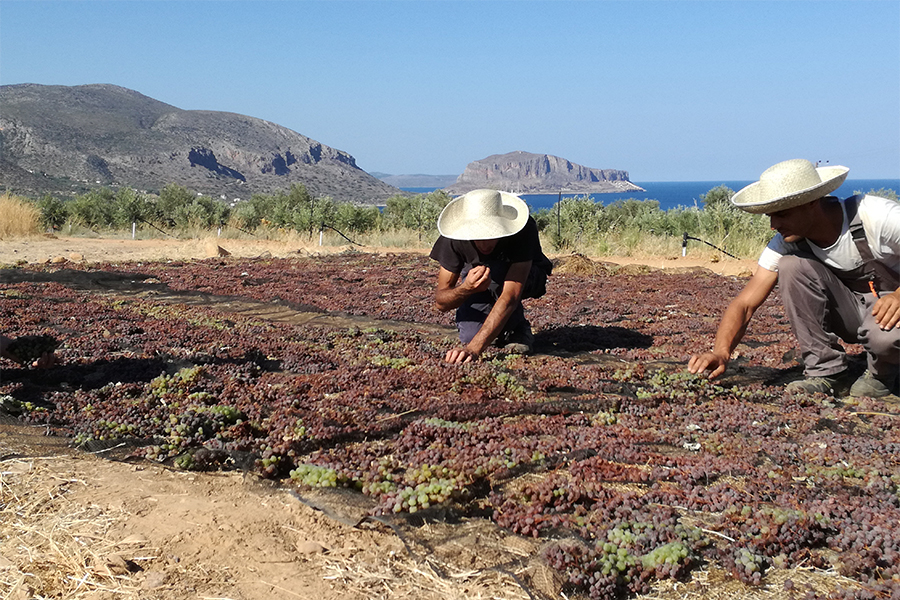 Partake in soothing, seasonal rituals and shareable memories at Kinsterna this autumn. From distilling your own liquor to producing olive oil and honey, enjoy the rhythms of the Greek harvest season.
---