A Transformative Holiday at Pelion Homes Retreat
For a truly transformative holiday experience, Athens Insider suggests an alternative destination billed as offering hands-on learning about living in sync with nature on the verdant slopes of Mt. Pelion. The Pelion Homes Retreat Center could well be the starting focal point to your personal pursuit to finding yourself, or indeed, losing yourself. Embark on a personal journey towards discovering peace, transformation, and a deeper connection with yourself, friends, and fellow travellers in nature. A thriving 'off the beaten track community', where local and global knowledge and traditions can be happily shared with loved ones, Pelion Homes is sending a deep and positive message these difficult days for those who wish to take good care of themselves, overcome stress and start exploring the secrets of well-being.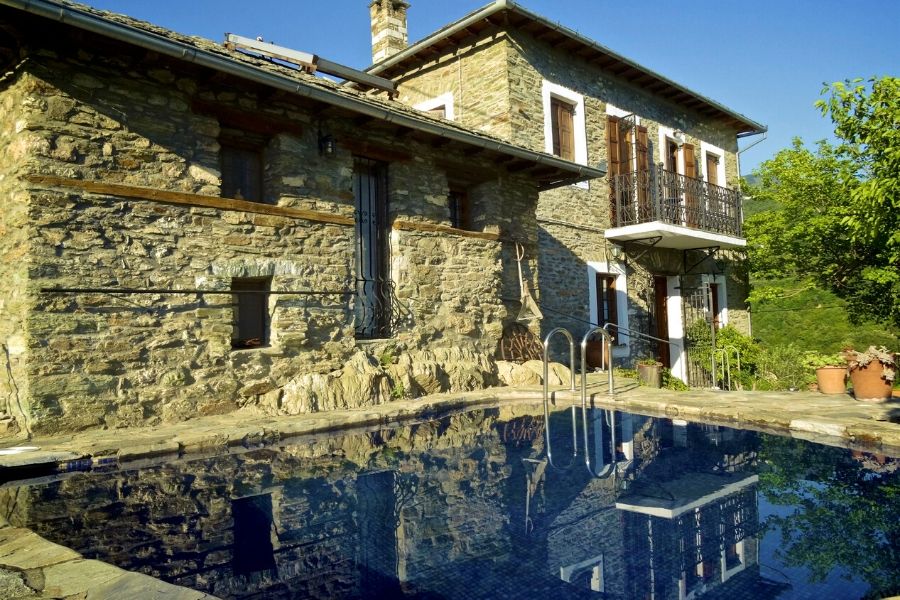 Perched at a height of 620metres (2,200 feet) in the Pelion Mountainside in Greece, Pelion Homes includes a limited number of beautiful stone-built villas located near the stunning village of Agios Georgios, Nilias. Although understated, the villas' facilities include swimming pools, organic vegetable gardens, and panoramic views of the Pagasitikos Gulf and mountainside. The retreat centre and farm are conveniently located within a few minutes' walk from the accommodation and are quickly becoming recognised in Greece for their unique proposition and growing community.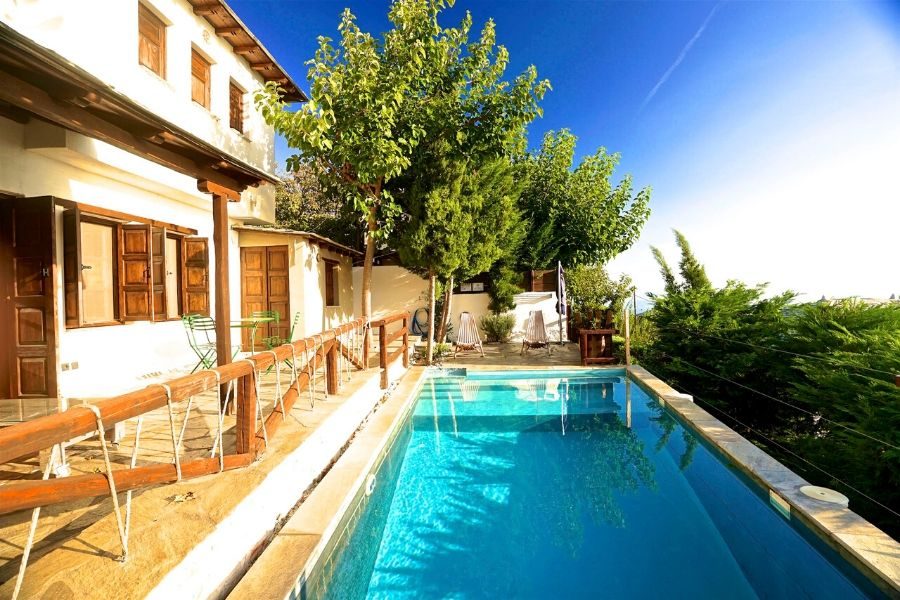 The retreat space itself is harmoniously rooted within an orchard of apple and cherry trees and includes a spacious Bedouin-style tent for people willing to practising activities such as Yoga, Pilates and other wellness practices. Throughout the year its specially curated programme of various activities and events from mushroom foraging to sailing and yoga offer guests opportunities to cultivate rejuvenation and inner growth within nature.
Owner & Founder of Pelion Homes, Stathis Kataropoulos commented: "Let us surprise you with unexpected scents and sensations coming from our fertile farm. Our pride and joy, the centre of balance in our community.  Pelion is still a relatively intact area full of magnificent colours and an intriguing natural landscape. The climate of the lush mountain and sea breeze ensures a rich, healthy, and diverse environment to live in. It is also conveniently located on the mainland between Athens and Thessaloniki, meaning access is easy and affordable by car."
Visiting and living in Pelion Homes Retreat Center offers guests inspiration and, in many ways, helps them transition gracefully from urban living to a more nature connected slow-paced lifestyle in Pelion. Even before Covid remote-working was a thing, Pelion Homes offered office work stations at their villas to ensure that visitors can easily integrate their daily work and business affairs, whilst being up in the mountains with friends and family, if they wish to do so.
At the Pelion Homes Retreat Center, reconnect with life, reinvent yourselves.
Pelion Homes, Agios Georgios Nilias, Pelion | Greece
T: +30 210 9216779
M: +30 6932 548122
---