A croissanterie that promises pure butter, pure bliss at Praxitelous
For an appetising treat that balances buttery heft with feathery flake, look no further than Overoll. The secret is getting there early. A lockdown baby, this brand new croissanterie has its sweet and savoury flaky treats flying off its shelves. Angela Stamatiadou can't have enough of the crescent-shaped buttery goodness!
When Giannis Kikiras, Alkis Zervas and Spyros Pappas launched their croissanterie trial a few days before the second lockdown was announced, they didn't expect everything popping out of the oven to disappear in a few minutes. The three young confectioners at Overoll, were pleasantly surprised. Ecstatic. And they began to prepare the next batches feverishly. When the small pastry shop on Praxitelou Street officially opened, with pedestrian lockdown traffic down to a trickle, there were still queues. You are more likely to find the whole range early in the morning. It was a bit sluggish the first time I went – there were three or four people in front of me and the double-baked almond croissant I had set my eyes on, eluded me!!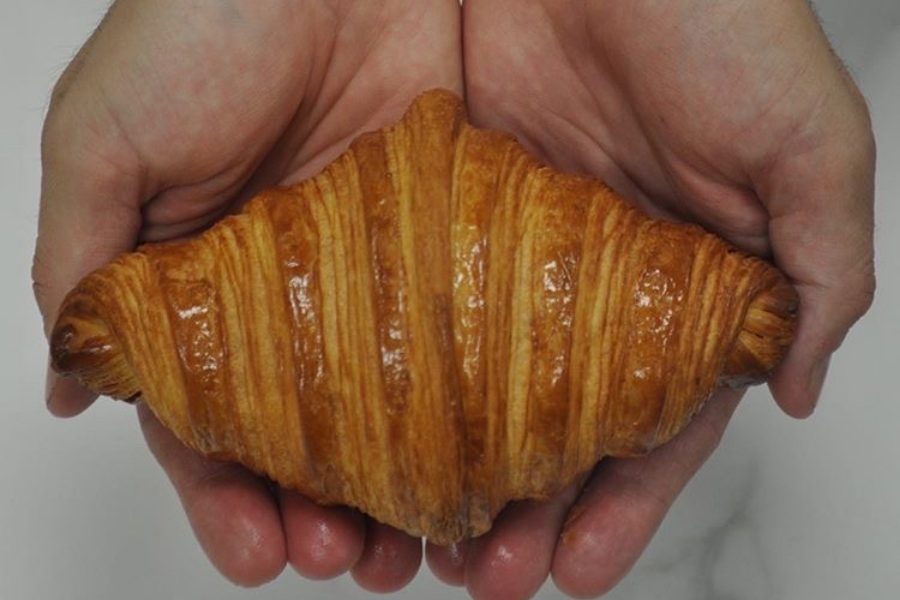 Everything displayed in the shop window is made of croissant dough. The classic flaky, fragrant butter croissants and the simple pain au chocolat with bitter chocolate, reign supreme. And then there are the scrumptious pain aux raisins, with crème patissiere, raisins and rum, but also the extra-indulgent "striped" croissants with tender layers of dough covered in rich chocolate, and a praline filling, and cruffins (a cross between croissant + muffins) – enticing choices to seduce your sweet tooth.
If savoury is your calling, try Overoll's bold, Doric take on spinach pie, in a roll! I'd highly recommend their delectable sausage pie with homemade tomato sauce and bacon, and their ham & cheese with béchamel! Overoll has a lot more appetizing golden treats in store – I didn't try them all, but suffice to say that these croissants are well worth the dough!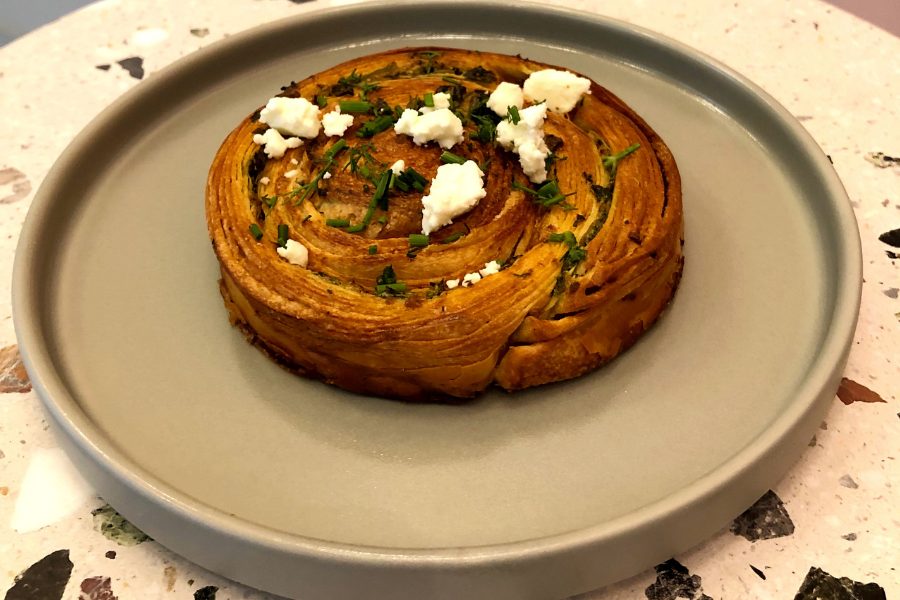 Overall currently operates from Monday to Friday from 8am to 4pm, with take-aways. Delivery services will launch shortly once the store find its rhythm, its pace. But for now, its young owners are toying with new ideas – expect a red striped croissant with hints of  cheesecake and red fruits in time for the festive season. Plans are also afoot to introduce croissants with carob dough and whole wheat dough, and with innovative variations of thesespiral-shaped pastries in a variety of tempting flavors.
Praxitelous 27. Tel: 211.419.8151
---