6 Reasons to visit the Goulandris Museum
Local Pangrati-resident Elena Panayides suggests six compelling reasons to visit the brand-new Basil and Elisa Goulandris Foundation's Museum of Modern Art. Come for the art, stay on to hone a few skills, savour smart meals with lots of vegan options at the super-stylish restaurant, or just sit on the steps to contemplate the remarkable transformation of this once gritty street into an urban oasis.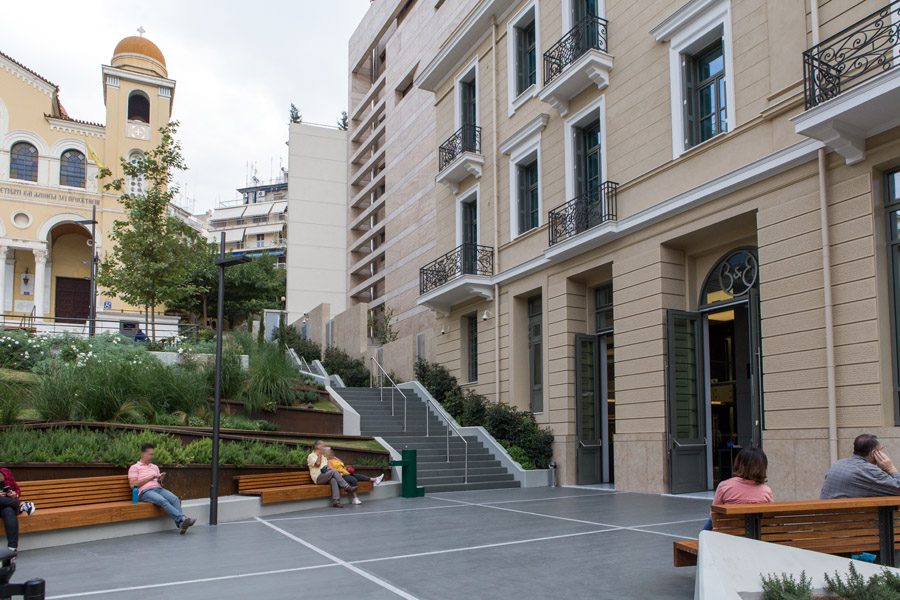 Workshops and more – sign up to the foundation's newsletter and take advantage of the plethora of educational workshops and events, such as learning how to gold-plate frames or bookbind, lithography classes for kids and interactive guided tours of the first-floor masterpieces for the over 65.
Showtime – in the state-of-the-art, 190-seat amphitheatre, guests can enjoy a monthly program of lectures, conferences, screenings, performances, concerts and other artistic and scientific happenings.
Shopping – the museum store on the ground floor, has a wide variety of beautiful Greek designed and produced gifts and original objects inspired by the rare artworks in the Foundation's collection.
Wining and Dining – at the museum's urban garden restaurant helmed by distinguished Chef Andreas Lagos and the Ohh Boy Athens team, fresh, exclusively Mediterranean ingredients are employed to create delicious all-day dishes in a modern and soothing space. Here you can eat vegan too!
The Foundation has also revamped St. Spyridon square next to the museum entrance, with wooden benches, water fountains and at night, seductive LED lighting to guide your way.
Trendy Pangrati – after marveling at the Picassos and Van Goghs you can explore the hipster neighbourhood and its many wonderful spots. 4m for artisanal coffee, Cupola for authentic Italian pizzas and pastas, Hotel Chelsea for afternoon drinks and people-watching, and award-winning Mauro Provato for innovative Greek cuisine.
Opening hours: Tuesdays to Sundays from 10am to 6pm, on Fridays from 10am to 10pm. Closed on Mondays.
13 Eratosthenous, Athens. Τel: +30 210 72 52 895, info@goulandris.gr
---