3 Feel-Good Books to read this Summer
There's a palpable change in the Spring air, and it's not just the scent of budding thyme leaves being warmed by the sun. A new genre of the novel has arrived as a rebuke to the ceaseless grim tidings all around us – political, economic and environmental: and it's called "Up lit". Readers, it seems, are now voting for life-affirming stories with a strong sense of community, compassion and kindness as a salve to these trying – and often inhumane – times. Anna Roins joins the movement and shares 3 of her favourite "Up lit" titles guaranteed to illuminate your summer season.
The Keeper of Lost Things by Ruth Hogan (Two Roads)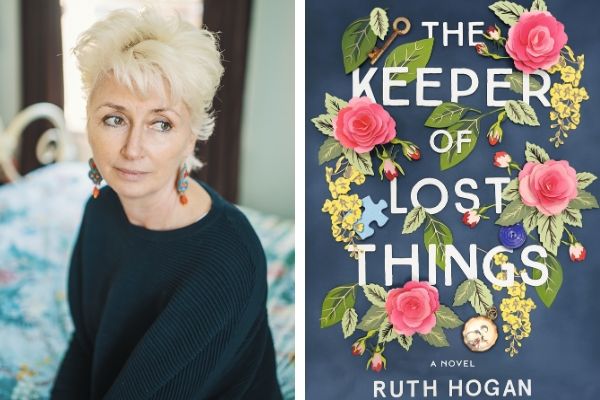 This debut was the winner of the Richard & Judy Readers' Award in the UK and a Sunday Times bestseller. It has a dual-narrative that spans 40 years and weaves together the stories of two British assistants; Eunice, who works for a publisher in the 1970s and, Laura, who works for an elderly writer in the present day.
Anthony Peardew has spent his life mourning his long-deceased fiancée, Therese. Forty years ago, he carelessly lost her beloved keepsake moments before she died unexpectedly and has never forgiven himself. He seeks consolation and redemption in rescuing lost objects; things that were abandoned on trains, misplaced in parks, or dropped in the gutter, in the hope they might be reunited with their rightful owner one day.
Meanwhile, Anthony writes "congenial and commercial tales" about the objects that relate to the circumstances in which they were lost, but over time, these stories take on a more solemn tone. They are woven throughout the book and help create mystery around the items.
As Anthony nears the end of his own life, he bequeaths his life's mission to Laura, his secretary-turned-housekeeper, a middle-aged woman with low self-esteem emerging from a difficult divorce. He leaves her his mansion, aptly named Padua, and all its lost treasures, including a brooding ghost.
When Laura moves in, she's gifted a second chance at life. She finds new friends in the neighbour's psychic daughter, Sunshine, and the rugged gardener Freddy. As her melancholy lifts, Laura sets out to realise Anthony's last wish of reuniting his cherished lost objects with their owners.
The book's other thread is about the poignant friendship between Eunice and Bomber, tempered by the quiet angst of unrequited love. The affable Bomber, a publisher of quality literature, hires clever Eunice as his assistant while trying to avoid flimsy manuscripts sent to him by his petulant sister, Portia, described most excellently by Hogan as, "…an inelegant zigzag of nose, elbows, and knees."
Other such brilliant expressions in Hogan's writing include:-
"A hush is a dangerous thing. Silence is solid and dependable, but a hush is expectant, like a pregnant pause; it invites mischief, like a loose thread begging to be pulled."
Meanwhile, some phrases will make you laugh out loud:-
"I do wish that dog would learn to cock his leg. Next thing we know, he'll be wearing lilac and singing show tunes."
In the present day, and with Eunice's own end drawing near, she loses something precious that forces her to break a promise she once made. As the new keeper of lost things, Laura holds the key to Anthony and Eunice's redemption.
The Keeper of Lost Things is an enchanting tale about how seemingly innocuous objects can lead us to meaningful human connections.
Frances Mayes, Women in Sunlight (Crown Publishing Group)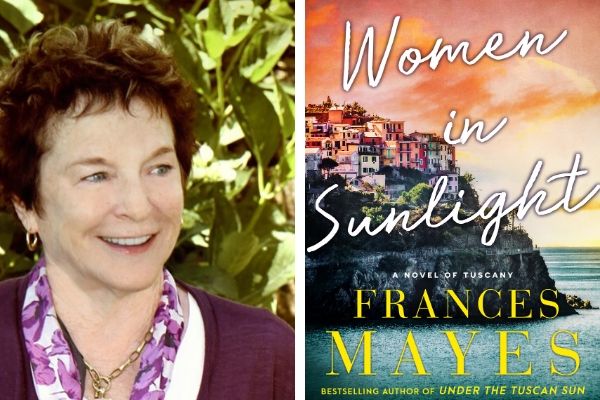 The author of the best-selling 1996 memoir Under the Tuscan Sun, Frances Mayes, writes another love letter to Italy with Women in Sunlight.
Kit, an American writer and poet, has lived in San Rocco, a small village outside of Florence with her partner Colin, an architect, for 13 years. While sitting in her garden struggling to write a memoir about her recently deceased friend Margaret, three women move in across the road and distract Kit from her work.
Camille 69, Susan 64 and Julia 59, meet while touring a North Carolina retirement home – each trying to move on from personal tragedy. On impulse, they decide to lease a big, beautiful house in Tuscany instead, free to pursue their passions of gardening, art and cooking. How splendid!
The neighbourly way in which the women help each other and encourage the realisation of dreams (and love) over the course of four seasons creates a surge of empathy and wonder in the reader with adventures like olive tasting after a hands-on harvest portrayed like a mindful travelogue.
Stories about women after a certain age group are often under-represented in movies and books, yet it's a beautiful and compelling topic ripe for exploration with TV shows like Frankie and Grace.
As with all her Italian books, Mayes offers a fantastic revelry in the food and wine, usually consumed outdoors. Reading about the Sardinian pecorino Fiore di Monte sprinkled on slivers of focaccia, olives baked with hot peppers, and lemon peel followed by blackberry crostata will make you ponder what you're having for dinner tonight.
Frances Mayes once said, "I won't ever choose violence, cruelty, and other page-turning options. It's much harder to write about happiness."
Indeed, it is. But in Frances Mayes' skilled hands, it can be every bit as gripping – especially when wish fulfilment of every kind awaits the reader – as it does in Women in Sunlight.
Gail Honeyman, Eleanor Oliphant is Completely Fine (HarperCollins)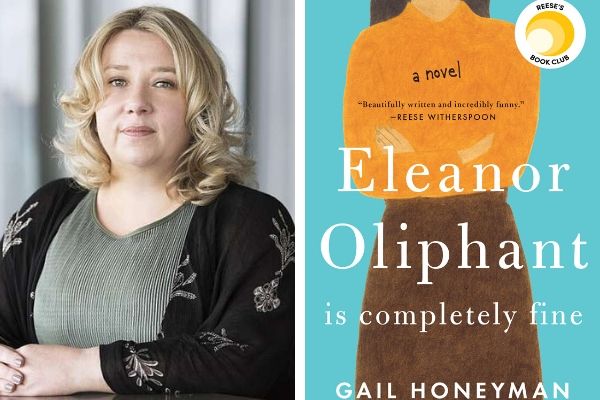 Here's another "Up lit" debut which was a Sunday Times No 1 bestseller, as well as winner of the Costa First Novel Award 2017, longlisted for the Women's Prize for Fiction 2018 and soon to be a major motion picture produced by Reese Witherspoon's production company, Hello, Sunshine. It's also my favourite of the three.
Thirty-year-old Eleanor Oliphant is an unreliable narrator who has worked as a finance clerk at a graphics design company in Glasgow for the last nine years. She is antisocial, with a tendency towards bluntness, and has a mysterious scar covering half of her face.
On Fridays, she religiously buys a frozen Tesco pizza, a bottle of Chianti, and two bottles of vodka, and drinks and sleeps until Monday morning, not speaking to another soul for days. Her only source of social interaction is her Wednesday night phone chats with "Mummy" – a frightful character with a criminal past which led to Eleanor's placement in foster care. Not knowing what happened in Eleanor's past propels the reader forward.
Everything changes when Eleanor meets Raymond, the new IT guy from her office whom she has hilarious and disparaging thoughts about at every turn. When she and Raymond save Sammy, an elderly gentleman who has fallen on the sidewalk, the series of events that follow open Eleanor to the possibility of transformation and another life.
Eleanor Oliphant Is Completely Fine is an unusual novel which celebrates kindness through the eyes of an idiosyncratic heroine who is more generous and courageous than she realises and whose deadpan wit makes for a truly delightful read.
The hopeful notion that it is possible to fix what is broken with a bit of compassion in our increasingly busy and fragmented lives explains why "Up lit" is resonating so strongly with readers all over the globe.
---