What you can expect to watch at the Athens Festival this year 
The Athens Festival, so central to the vibrancy of our city, promises to create a joyful, ambitious and celebratory cultural programme to at least get us dreaming of an action-packed summer ahead. Katerina Evangelatos, the new Artistic Director of the Athens Festival hopes that this year's Festival will be realised towards the end of May, with as few disruptions as possible.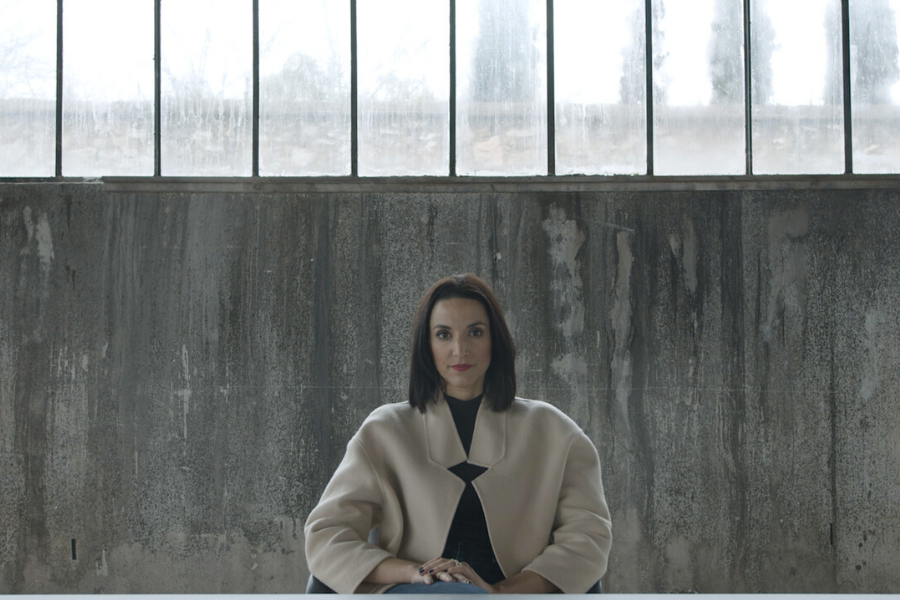 Dionisis Kavallieratos
Disoriented Dance / Misled Planet

City Project 2020 – NEON in collaboration with Athens & Epidaurus Festival
This year, the Athens & Epidaurus Festival collaborates with NEON Organization for Culture and Development, participating in a highly original visual and curatorial project that highlights the various connections between performing and visual arts, while also painting the iconic Odeon of Herodes Atticus in an entirely different, surprising light for spectators.
Aiming to bring audiences in closer touch with contemporary culture and expand their contact with contemporary art, NEON has visibly contributed to the Athens & Epidaurus Festival programme in the past, presenting works of contemporary artists selected from the D. Daskalopoulos Collection since 2010. This year marks the first collaboration of the Festival and NEON in the context of the City Project programme. Each year, an artist is commissioned to create an original work of art, exhibited publicly for a specific amount of time and creatively connecting historic sites with contemporary culture.
Dionisis Kavallieratos' commissioned work Disoriented Dance / Misled Planet will come alive at the Odeon of Herodes Atticus, curated by art historian and Benaki Museum curator Polina Kosmadaki. An in situ installation, the work consists of a circular dance of about forty sculptures unfolding on the orchestra pit of the Odeon, bringing together aspects of different eras and civilisations, from prehistory to antiquity to modern art to theatre to pop culture and folk art, referencing the tropes, rituals and kinesiology of ancient drama. According to the curator: "Drawing on the religious, physical and socio-political connotations of circular dance – a ritual and motif that can be traced back to the prehistoric age – Kavallieratos addresses the meaning of community, comradeship, friendship, laughter, gesture and physical expression".
A powerfully original dialogue between the Roman monument and the artist's dancing figures that capitalises on the fraught tension of contrasts, offering us a unique experience laden with memories of beloved Festival performances.
Opening hours Tuesday-Sunday 17:00-20:30. Mondays closed.
Free admission.
Up to 20 persons at a time will be admitted to the exhibition, in compliance with the directives of the Ministry of Health.
Booking is required.
More information at neon.org.gr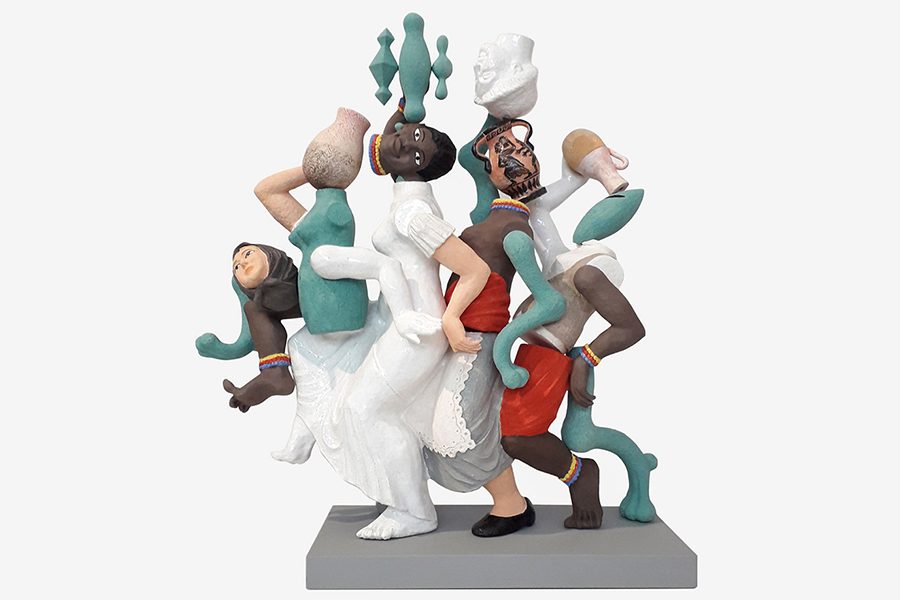 Alkinoos Ioannidis
Jumping off cliffs and crossing steep paths while fleeing her pursuers, Frankojannou, the tragic heroine of Alexandros Papadiamantis' novella The Murderess, has been etched in the memory of readers for the past 120 years. The character is now restored to her natural habitat, a country landscape, coming alive through Alkinoos Ioannidis' music. The musician's voice, an instrument in itself, is accompanied by several musical instruments, which Ioannidis performs, records and plays back in real time, using the technique of live looping.
The popular singer-songwriter conjures a sonic world within which the atmospheric universe of Papadiamantis' novella unfolds. In the first part of the performance, the last two chapters of the masterful novella are set to music, opening a dialogue between three soloists at the crossroads of literature, music, narrative and theatre, a combination of Papadiamantis' world and modern technology. In the second part, new arrangements of popular Ioannidis songs will be presented through live looping.

The Athens & Epidaurus Festival will be realised in compliance with the special directives issued by the Ministry of Health, with consideration for public health and a sense of responsibility towards the public and artists.
More information on audience arrival times and show starting times as well as advance booking to be announced.
The Feel. Backstage
Tassos Vrettos
Due to the ongoing pandemic, all performance dates are subject to change
A multimedia presentation of Backstage, one of the most original research projects of photographer Tassos Vrettos, will take place at Peiraios 260, as part of Vrettos' first full international exhibition. The underground clubbing experience in Athens from 2005 onwards, as experienced and captured by the acclaimed artist, will be encapsulated in a total installation comprised of prints, numerous screenings, a sound installation and live performances.
Backstage carries us to that unseen part in the life of Greek and international clubbing performance artists and the BDSM scene: those private moments right before or after their performances. The material highlights connections with the history of gender activism, the battles fought for sexual liberation, the right to pleasure and physical self-determination, as arising from a period of openness and economic prosperity, the post-Summer Olympics era in Athens (2005) and all the way to the present. Without adhering to any 'research' formulas, Vrettos has created a remarkable photographic testimony of the pre-crisis period onwards, with multiple anthropological and sociological signifiers, on the basis of his personal relationship with individuals of that scene (planners, musicians, performers).
The presentation of Backstage forms part of the tribute to Tassos Vrettos and his 40 years as an artist (1979 – 2019). The tribute is held under the general title The Feel – The Photography of Tassos Vrettos (20/5 – 26/7/2020, Benaki Museum, Peiraios 138), following an invitation by the Benaki Museum.
The tribute, whose specific details will be announced in due time, will also include an extensive bilingual publication on Vrettos' body of work, in collaboration with the Onassis Foundation.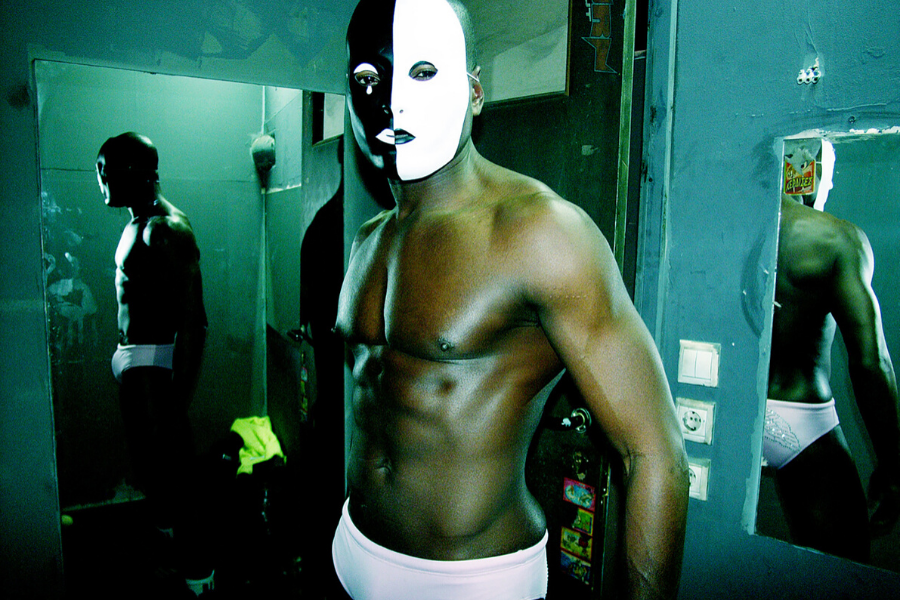 IMA – Andi Xhuma
Construction Site
Due to the ongoing pandemic, all performance dates are subject to change
Five dancers create a street performance, around dusk, in the neighbourhoods of Athens. A typ of dance that is originated in the streets, worked upon on the dance studio and is then deconstructed, only to return to the streets where it was originally born.
From Monastiraki square to Omonia square to the industrial complex of Peiraios 260 and the city suburbs, Athens uses the language of hip hop and breakdance to engage in dialogue wihth other metropolitan centres around the world. Andi Xhuma creates a dance performance amidst scaffolding, ladders, ceiling brushes and building material. Using a microphone and Rebetiko-inspired music, Xhuma draws on hip hop and breakdance to create a choreography focusing on the similarities between American street culture and Greek folk tradition. The initial concept evolves into a more contemporary choreography, with a re-imagined structure, musical and movement quality, and becomes a complete performance with its own themes and dramaturgy. A performance that promotes the Festival's opening to hip hop culture and to a more youthful audience.
Schaubühne – Thomas Ostermeier
History of Violence
Based on the novel by Édouard Louis
Due to the ongoing pandemic, all performance dates are subject to change
On Christmas night, Édouard meets Reda, a man with an Algerian background, and they end up in the former's apartment. However, things soon take a turn for the worse.
In his autobiographical novella, young French author Édouard Louis, internationally acclaimed for his powerful writing, draws on an extremely traumatic night he experienced and exposes the brutality that pervades contemporary society. A best-seller across Europe, this remarkable commentary on class hatred, homophobia, xenophobia and self-loathing is now adapted for the stage by Schaubühne. German director Thomas Ostermeier, a favourite among Greek theatre goers, returns to the Athens Festival five years after his last performance at Peiraios 260 (The Little Foxes, 2015) with this sensational, gripping performance that shocked and thrilled audiences around the world thanks to is ingenuity and the cast's exceptional performances.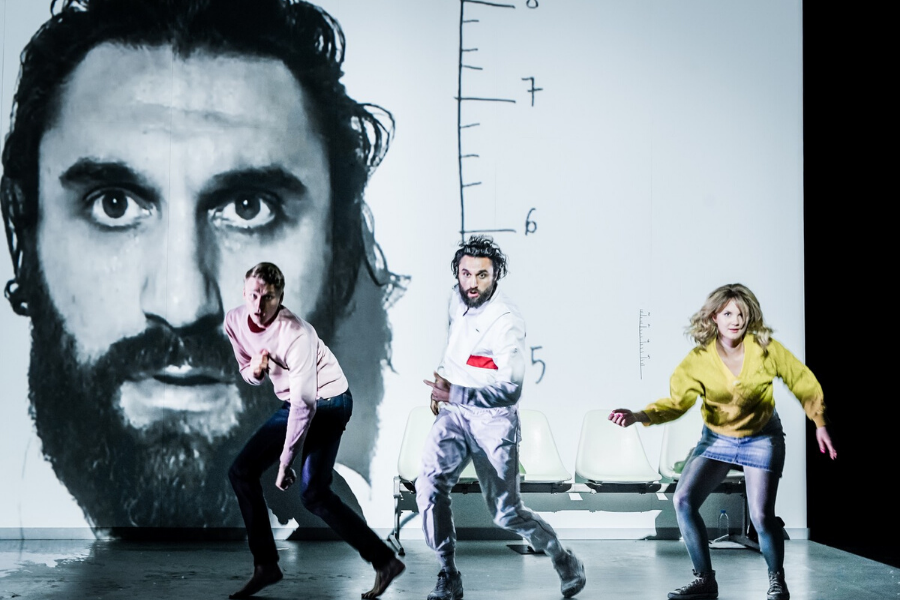 La Veronal – Marcos Morau
Pasionaria
Due to the ongoing pandemic, all performance dates are subject to change
What do we mean by the word 'progress' nowadays? Perhaps unhealthy detachment and increasing emotional isolation? Pasionaria means a planet without passion. An imaginary, dystopian world, imitating the human world, whose inhabitants move like robots or statues, seemingly oblivious to any feeling. Award-winning Spanish choreographer Marcos Morau and his company La Veronal create a politically charged dance performance with a strong theatrical quality and an idiosyncratic choreographic style that draws inspiration from hip hop, popping and animation. Stasis and movement; joy and pain; love and death: the dichotomies of life represented through images that will haunt spectators long after the performance.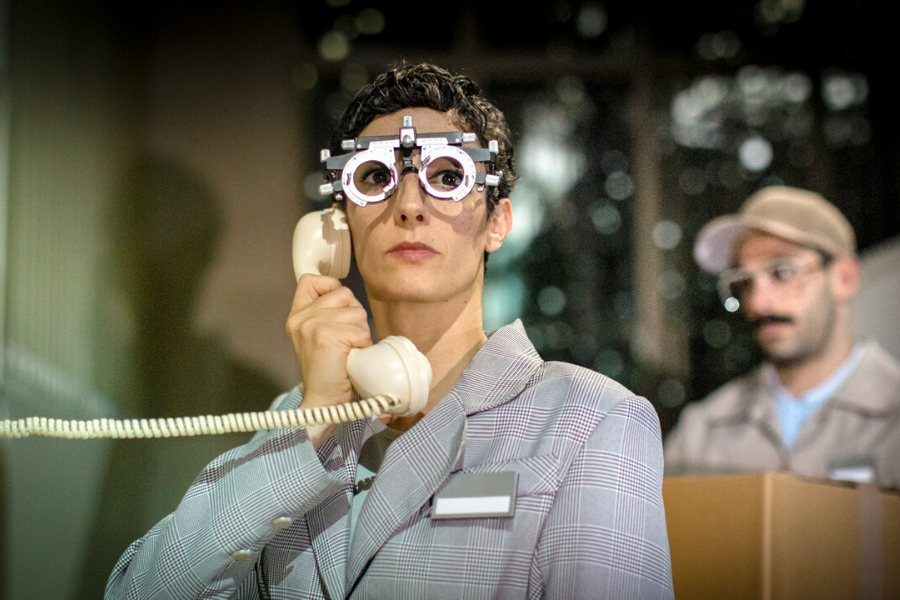 Thank God It's Monday at the Cherry Orchard

A post-documentary performance based on Anton Chekhov's The Cherry Orchard
Due to the ongoing pandemic, all performance dates are subject to change
In his final, heavily symbolic play The Cherry Orchard (1903), Anton Chekhov describes the journey of an early 20th-century family, who, incapable of grasping the socio-economic shifts of their time, are forced to auction off the ancestral estate. Drawing on his background with documentary theatre, Prodromos Tsinikoris is inspired by the classic Chekhovian play in an attempt to imagine a sequel set in contemporary times.
How do Chekhov's characters cope with the trauma of loss? How can they go on with their lives after they are displaced from the titular cherry orchard? What kind of new beginning are they looking forward to? If The Cherry Orchard anticipated the Russian revolution, what are the alternatives entertained by the play's characters on the morning after, when the cornerstones of private, social and economic life have been rocked to their foundations?
5/6 Post-documentary theatre workshop with Prodromos Tsinikoris
Documentary theatre and classical dramaturgy: compatible or incompatible? How can one draw inspiration from reality in order to reinterpret classical works with a modern twist? How can an alternative stage narrative be created through a closed dramaturgy?
This workshop is intended for directors, actors, writers, dramaturges and journalists. Participants are required to have watched the performance and read the original play.
Max. number of participants: 15
Applications and CVs submitted to seminars@greekfestival.gr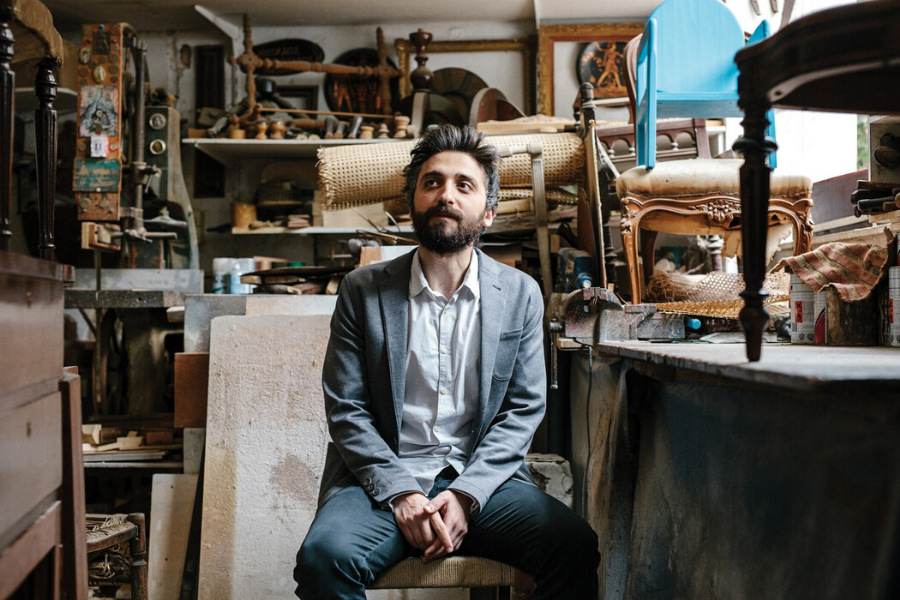 Danae & Dionysios
Free at Last
Due to the ongoing pandemic, all performance dates are subject to change
Mystical imagery; dark atmosphere; Greek tradition deconstructed and linked with the present. An original choreography inspired by the legendary Dance of Zalongos. Two young choreographers carry the emotionally charged 'last dance' onto the stage, conveying the movement towards the brink of the abyss. Bodies turn into earth, nourishing in turn what once nourished them. From the ground to the sky; from the roots to the blooming flowers; from the end to the beginning; from the beginning to the end: the endless cycle of life, death and rebirth.
Following a series of notable international collaborations, including with Akram Khan's dance company, Dionysios Alamanos and Danae Dimitriadi, recipients of the XL Production Award at the Rotterdam International Duet Choreography Competition, make their Athens Festival debut. Free at Last is a performance about tradition being passed down from generation to generation, featuring original music and choreography inspired by traditional dances, Greek and foreign alike; a performance that vividly brings to life the creatures of the natural world.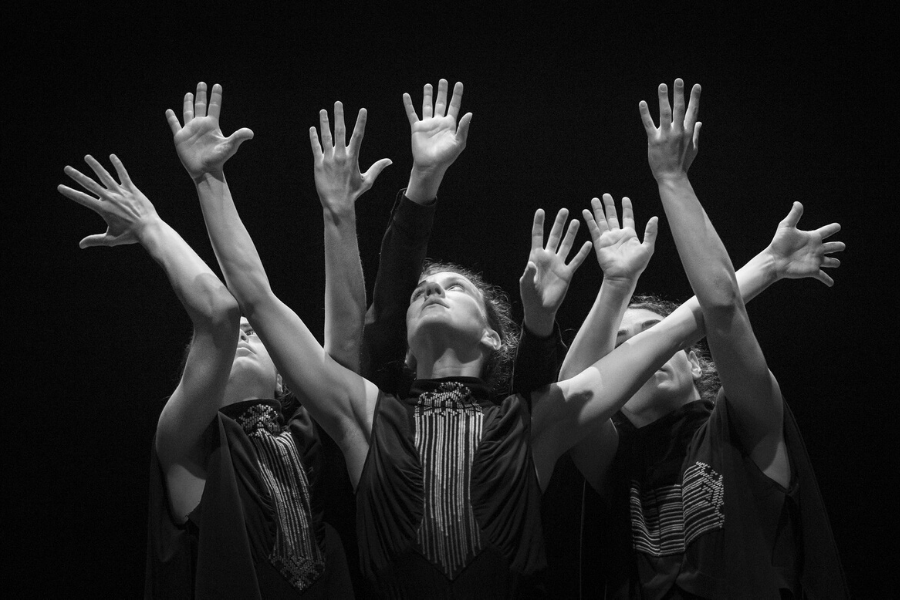 Vangelis Theodoropoulos
The Story of a Seagull and the Cat Who Taught Her to Fly

Based on the novel by Luis Sepúlveda
Due to the ongoing pandemic, all performance dates are subject to change
Zorba, a huge, fat, black cat was basking in the sun, when suddenly he saw a seagull landing in front of him, her whole body soaked in oil. With her dying breath, she got Zorba to promise her something unthinkable: that he would look after the egg that she lay, and, once hatched, he would teach the baby gull how to fly. But how could a cat teach a seagull how to fly? Zorba and the other tomcats hanging around the port, a typical gang of street-smart 'guys', embrace a creature that was brought to them out of necessity. Through her, they learn that the power of love can make anything possible.
With an 18-year-old experience in solidary theatre for children, Vangelis Theodoropoulos and the Neos Kosmos Theatre create a performance for the Athens Festival that is meant for spectators of all ages and ethnicities, particularly children with a first-hand experience of social exclusion. Greek, English, French, Urdu, Farsi and Arabic but also cat and seagull language are mixed up in this joyful Babel, inspired by the eponymous novel of award-winning author Luis Sepúlveda, adapted for the stage by Andri Theodotou and brought to life at Peiraios 260 by a talented group of artists. Refugee and immigrant children will be included in the audience. The performance will subsequently go our tour at refugee welcome centres and solidarity organisations, in collaboration with the Médecins Sans Frontières.
SUM – Latinitas Nostra
Danke

Inspired by Dieterich Buxtehude's "Membra Jesu Nostri"
Due to the ongoing pandemic, all performance dates are subject to change
A strikingly original crossover of various art forms at the Athens Festival. Two Jacquard looms are the true stars of this production, joined on the Hall E stage by an electronic computer, an actor, the Latinitas Nostra Baroque music ensemble and the SUM creative team, jointly presenting Danke. The performance is based on Membra Jesu Nostri, the masterpiece of Danish-born Baroque composer Dieterich Buxtehude (1637-1707), a cycle of seven cantatas, each of which is dedicated to a different part of Christ's crucified body. The obvious similarities between Buxtehude's handwritten sheet music and the punched cards used in Jacquard looms and in early computers inspired this brilliant crossover between Baroque, electronic music and looms. Concurrently with the orchestra performing each cantata, the two looms weave large votive offerings for each of Christ's body parts. The same code is converted into electronic sound through the computer and is combined with the mechanical sound of the looms to create a surprisingly delightful musical experience.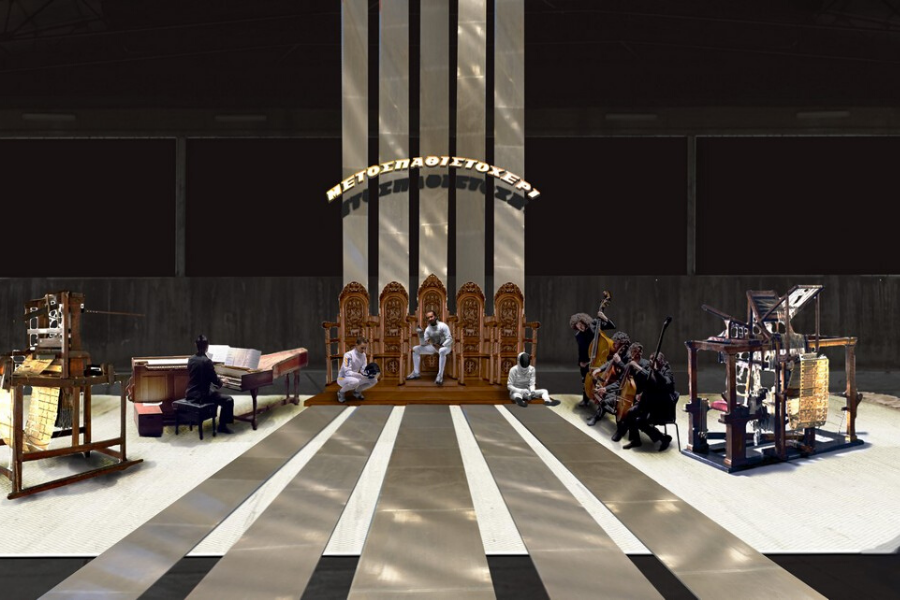 Konstantinos Chatzis – Giorgos Koumendakis – Sophia Hill
Clytemnestra, Chamber Music for an Instrument

Based on Aeschylus' Agamemnon
Due to the ongoing pandemic, all performance dates are subject to change
It all began in 2014, when Konstantinos Chatzis introduced the work of multi-award-winning activist photographer Sebastião Salgado to actress Sophia Hill. Since then, the poet/photographer's body of work, famous for capturing a harrowing picture of our world in his photographic albums with an emphasis on human suffering, ecological crisis, war and immigration, has been a joint source of inspiration for Chatzis and Hill, providing them with a deeper sense of understanding of contemporary reality, approached through the lens of Aeschylus' tragedies.
Drawing on the choral parts of Agamemnon and Clytemnestra's monologues, performed by Hill, this performance narrates the history of humanity as an endless war in dialogue with Giorgos Koumendakis' new musical work; a distant melody heard from time immemorial. A minimalist approach, bringing the language of ancient drama alive through the performer's body, to the sounds of yaylı tanbur (performed by Evgenios Voulgaris) and piano (played by the director himself), amidst a landscape made up of Salgado's photographic work.
Three historic Takis sculptures at the Odeon of Herodes Atticus

In collaboration with the Museum of Cycladic Art and the Takis Foundation – Research Center for the Art & the Sciences
Due to the ongoing pandemic, all performance dates are subject to change
Weaving together the energy of magnetic fields, sun and air, clear skies and the magic of sound in his work, Takis has been at the forefront of avant-garde European artists from the 1960s to the present. Three well-known pieces of the artist will be exhibited at the courtyard of the Odeon of Herodes Atticus, in collaboration with the Takis Foundation – Research Center for the Art & the Sciences, inviting visitors to listen closely to this 'dialogue' between primal movement, sound and the Attica landscape: Aeolian (1984 & 1989) and the imposing Gong (1984), which visitors will be able to sound, harking back to those times when the sound of the gong used to mark the beginning of the Odeon performances. A gesture full of meaning, which sheds light to the significance of the Roman Odeon as a 'total work of art', largely identified with the Athens Festival.
Highlighting the fluidity of art and the often surprising crossovers of diverse art forms, aesthetic genres, contemporary perspectives and tradition is one of the key concepts of the 2020 Athens & Epidaurus Festival programme. The multifaceted tribute to the work of Takis (Panayiotis Vassilakis, 1925 – 2019), held in collaboration with the Museum of Cycladic Art, ideally encapsulates this notion of fluidity, so pertinent to the Festival with its diversity of venues and genres – from theatre to dance to music to performance to visual arts to interdisciplinary research programmes.
Nowy Teatr – Krzysztof Warlikowski
Odyssey. A Story for Hollywood
Due to the ongoing pandemic, all performance dates are subject to change
Drawing on the Homeric theme of 'return home', renowned Polish director Krzysztof Warlikowski creates a brand-new performance, scheduled to have its world premiere in Warsaw this May, shortly before its presentation at Peiraios 260. Originally announced by the Athens Festival last summer, this international co-production is based on Hanna Krall's historical novel Chasing the King of Hearts. The novel tells the story of a woman in WWII, a modern-day Penelope who risked her life to ensure her husband's return home; a woman whose story, her Odyssey of sorts, could very well be adapted into a Hollywood movie, as the title suggests.
A summer camp, Apocalypse Now. Working with paradox, will be held in Warsaw in the context of the performance. Distinguished collaborators of Nowy Teatr will work on the themes of the show together with 12 young artists and students from each co-producing country.
Staatskapelle Dresden – Myung-Whun Chung – Emanuel Ax

Works by Beethoven, Brahms
Due to the ongoing pandemic, all performance dates are subject to change
One of the oldest and most acclaimed orchestras in the world kicks off this year's orchestras programme at the Odeon of Herodes Atticus. Founded in 1548, Staatskapelle Dresden has been linked with music legends such as Richard Strauss who premiered nine of his operas with this orchestra. In 2007, it became the first orchestra in the world to receive the European Prize for the Preservation of the World's Musical Heritage.
The orchestra will perform at the Odeon under the baton of the major, particularly beloved in Europe, South Korean conductor Myung-Whun Chung, formerly music director of the Paris National Opera (1989-1994) and the Orchestre Philharmonique de Radio France (2000-2015) and conductor of Accademia Nazionale di Santa Cecilia in Rome (1997-2005).
Award-winning American pianist Emanuel Ax, whose numerous accolades include seven Grammy Awards, will be featured as soloist in Beethoven's hugely popular Piano Concerto No. 5, Op. 73, also known as Emperor Concerto, on the occasion of the celebration of Beethoven's 250th birthday. In the second part of the performance, the historic orchestra will present one of the most celebrated orchestral works of the world repertoire: Brahms' Symphony No. 4, Op. 98.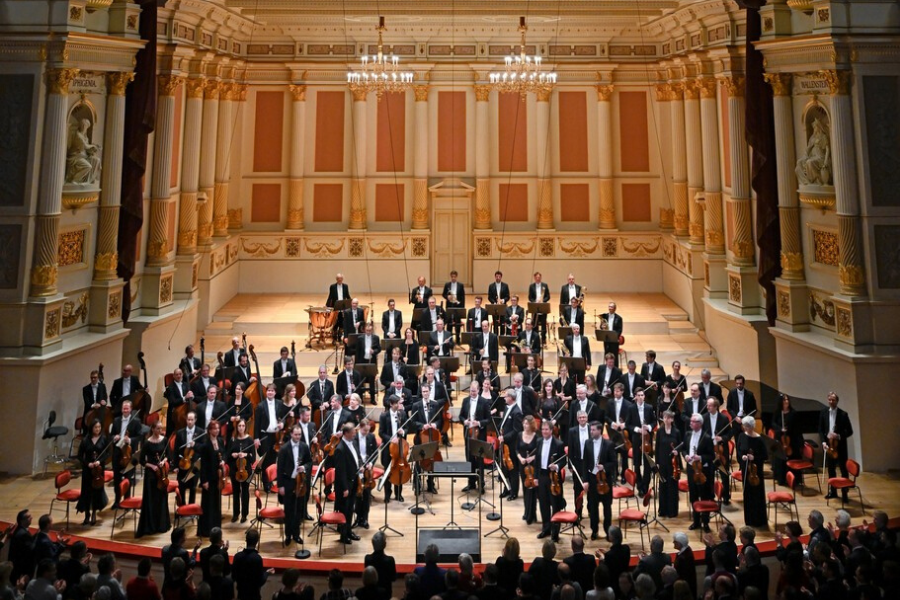 Maguy Marin
Ligne de crête
Due to the ongoing pandemic, all performance dates are subject to change
Impressive sets alluding to a modern, corporate office, with countless props on stage. In the background, the constant sound of a photocopier and six dancers desperately trying to move. Maguy Marin's new production problematises today's consumerist world. Beloved by Greek audiences, the celebrated French choreographer, over a highly successful career spanning 30 years, pursues a form of art that has the potential to rouse people. Her latest work, featured in this year's Athens Festival, is a form of protest employing words, images and dance in an attempt to make us reconsider where our true desires lie.
Teatro La Re-sentida – Marco Layera
Paisajes para no colorear

Non-colouring landscapes
Due to the ongoing pandemic, all performance dates are subject to change
Nine adolescent girls from Chile take to the stage and speak out about the violence against women. The Teatro La Re-sentida team draws on interviews with over 100 underage girls and young women who have experienced abuse either as eyewitnesses or as victims. The young actresses, all between the ages of 15 and 19, narrate these true stories, commenting on them and reconstructing many of the incidents narrated.
At once emotional and sensitive, angry and provocative, but also distant and objective, the performance begs for a response from audiences. However, the theatre company does far more than simply record the growing violence against women. Their performance comes with a sense of urgency: they wish to finally break the silence. And make theatre an antidote to fear.
Rimini Protokoll, Kostis Stafylakis & guests
Gurus of Plateia Theatrou

A tandem performance by artists and 'experts in real life'
Due to the ongoing pandemic, all performance dates are subject to change
What kind of stages and what types of theatre does Plateia Theatrou (Greek for 'Theatre Square') provide in downtown Athens, surrounded by streets that bear the names of Aeschylus, Sophocles and Euripides? Which actors/agents have been sharing the stage of these theatres? Where were they ten years ago and where do they see themselves ten years from now? Guru Bar, a landmark of Athenian nightlife from the mid-1990s until early 2000s, closed down around the beginning of the so-called crisis, and was recently transformed into ViZ Laboratory for Visual Culture.
Now, by the purported end of this era of crisis, Rimini Protokoll return to the Athens Festival, ten years after their Prometheus in Athens was presented at the Odeon of Herodes Atticus with 103 Athenians on stage, to work anew with "real life experts" on a project inspired by the transformation of Plateia Theatrou.
This time, Daniel Wetzel collaborates with Kostis Stafylakis and ViZ Laboratory for Visual Culture, inviting six creators from various artistic fields to develop performative miniature studies about the past decade and the upcoming decade, drawing on its residents' experiences to create a multi-faceted narrative about Athens.
The two artistic directors instigate and welcome the emergence of a network between lived experiences, stories, and artistic languages.
Audiences will be able to follow the creative process behind this work-in-progress by attending four encounters including presentations that will be held at ViZ Laboratory for Visual Culture.
Dyptik
D-Construction
Due to the ongoing pandemic crisis, all performance dates are subject to change
A huge, cage-like, metal scaffolding, which at once protects and restricts dancers, will be set up at the Peiraios 260 Platea as as stage for the avant-garde spectacle of the French dance company Dyptik. This electrifying performance draws on hip hop and break dance as a way of expressing rebelliousness, rage and pain, escape and the freedom/restraint binary. Six French dancers with a background in street dance will embark on a journey with aspects of improvisation to the sounds of Arabic museum infused with modern beats. Audiences will also be given the opportunity to participate. Social issues such as ethnic origin, the state of being a refugee and immigration to the Western world will take centre stage.
Compagnie Dyptik believes that minds and emotions can be set free through the body. Street dance becomes theatre dance, while individual artistry turns into collective expression.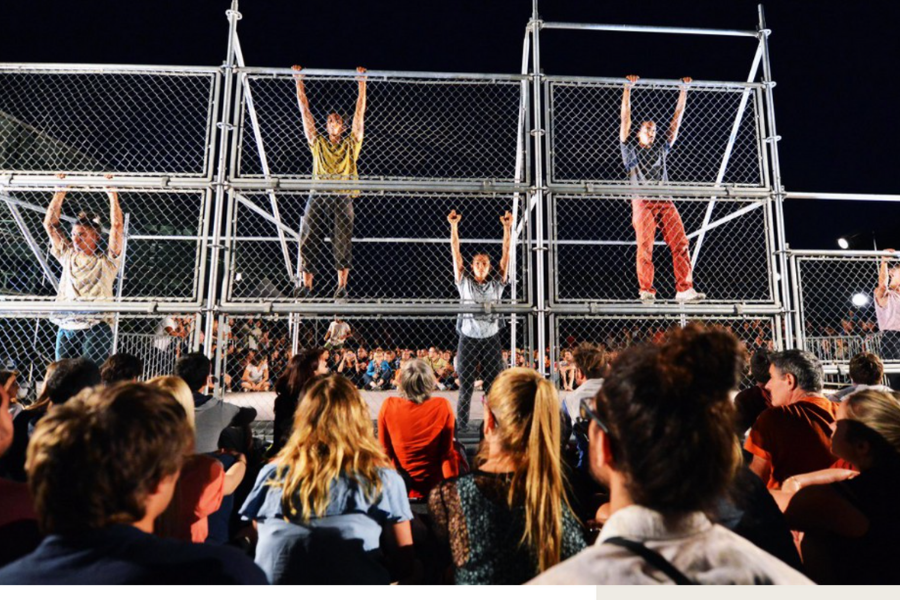 Vassilis Papavassiliou
Amphitryon
by Plautus
Due to the ongoing pandemic, all performance dates are subject to change
"I'll fill both of them and Amphitryon's entire household with misunderstandings and madness until my father gets enough of the woman he's in love with" (trans. Wolfgang de Melo): This is what the trickster god Mercury warns us in the very first scene of Amphitryon, orchestrating a series of misunderstandings that will carry this comedy to its conclusion.
Amphitryon, the most famous but rarely performed play of the Greek New Comedy is ideal for exploring the origins and mechanisms of theatre, especially comedy, thanks to its archetypal 'twins/ doppelgänger' trope. It is no accident that all masters of comedy, from Shakespeare to Molière to Marivaux to Feydeau to Chaplin to Buster Keaton and even modern Greek comedians such as Vasilis Avlonitis and Dinos Iliopoulos take their cue from Plautus. With Amphitryon, director Vassilis Papavassiliou invites us to go back to the roots of comedy: theatre as pure joy and as the absolute ritualistic game.
Sotiria's Songs
Due to the ongoing pandemic, all performance dates are subject to change
Delivered in a subtle, unadorned, authentic manner. A wooden stage, one voice, four musicians, two bouzouki, one guitar, one accordion. Songs written by Tsitanis, Papaioannou, Kaldaras, Savvopoulos, Moutsis, Andriopoulos and Lagios. Songs immortalised by Sotiria Bellou with her metallic, raspy voice, now coming alive in Christina Maxouri's wonderfully understated performance.
Small stories of the past pop up in between the songs. Short incidents from Bellou's life are presented to the audience, not in the form of a biography but as free associations. Funny, unusual anecdotes of her life in her own words, and in others' words. A moving journey through the life and times of the 'mistress of Rebetiko'; a look back and a tribute that brings us in touch with our common roots.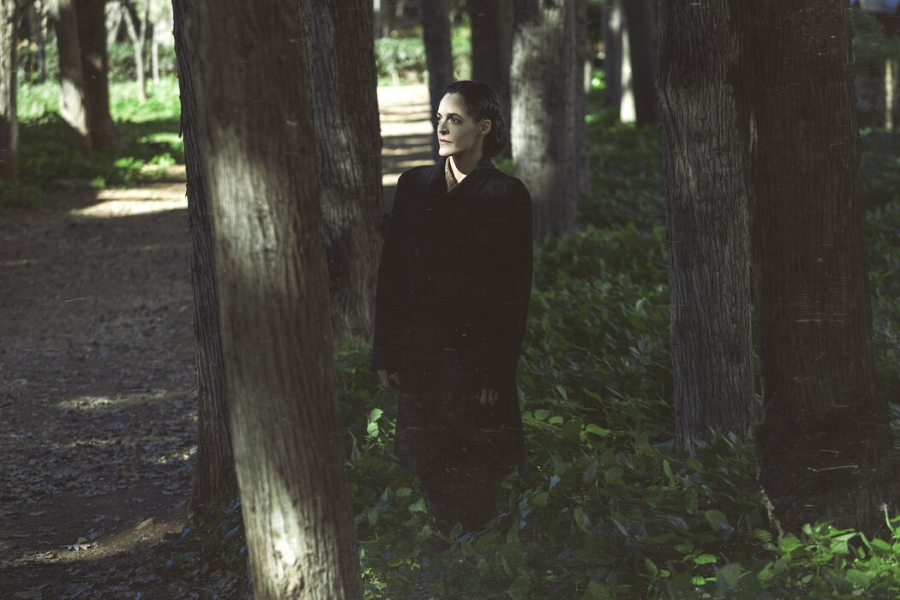 Armonia Atenea – The Friends of Music Orchestra – George Petrou – Laurence Dale
L'Italiana in Algeri

comic opera by Gioachino Rossini, in collaboration with Rossini Opera Festival
Due to the ongoing pandemic, all performance dates are subject to change
Armonia Atenea – Friends of Music Orchestra and George Petrou return to the Athens Festival with one of the most beloved operas of all time: the masterwork L'Italiana in Algeri by Gioachino Rossini, the great master of opera and composer of the legendary The Barber of Seville. The talented and versatile conductor George Petrou has received widespread acclaim by critics worldwide for his productions of Rossini and has been praised by Diapason magazine for being a "Rossini performer of unparalleled precision and musicality." Petrou is joined by award-winning British director Laurence Dale and an exquisite international cast, headlined by the talented Italian mezzo-soprano Laura Verrecchia, distinguished baritone Simone Alberghini and the beloved Harris Andrianos.
L'Italiana in Algeri has been aptly described by Stendhal as a "total organised madness." After years of being married to Elvira, the now bored Mustafà, the Bey of Algiers, dreams of getting a new lover. A beautiful Italian girl who shipwrecks and washes up on the shores of Algiers becomes his new object of desire. Love triangles, dark secrets, wonderful arias and witty music ensembles jointly comprise one of the most surreal operas ever composed.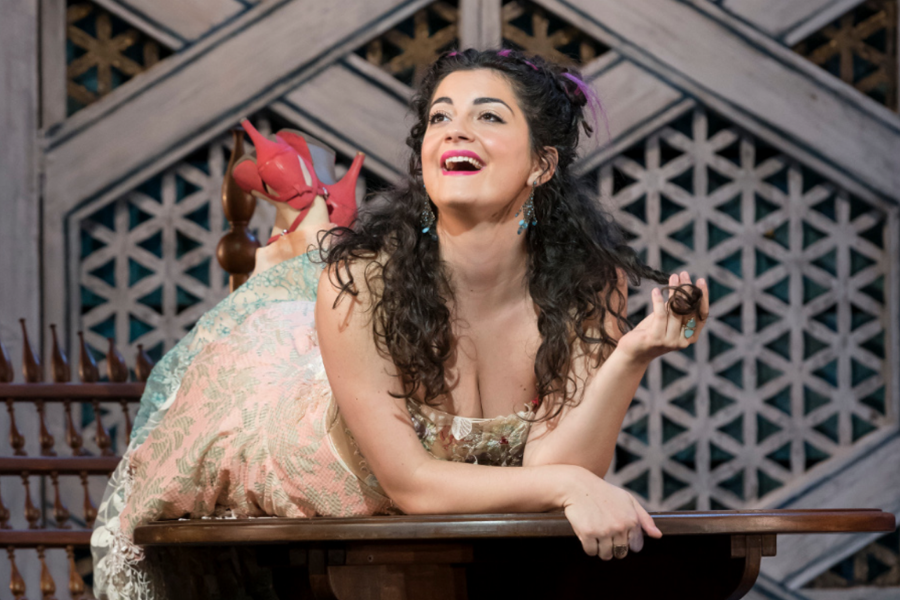 Kornél Mundruczó
Pieces of a Woman
Due to the ongoing pandemic, all performance dates are subject to change
Following his riveting Imitation of Life, presented at the 2018 Athens Festival, the internationally acclaimed film and theatre director Kornél Mundruczó, renowned for his smashing theatrical hit The Bat and the movie White God (Prize Un Certain Regard at the 2014 Cannes Film Festival), returns to the Athens Festival with his newest production, a commission of the world-famous Polish theatre TR Warzsawa. Written by Kata Wéber, Mundruczó's regular collaborator, screenwriter of White God and dramaturge of Imitation of Life, Pieces of a Woman is a gripping, powerful family drama, whose main character is a woman living in contemporary Warsaw.
A traumatic experience marks the beginning of a complete turnaround. Thirty-year-old Maja loses her baby. Will she able to find the motivation necessary to fight for herself and her loved ones? Will she be able to claim her personal freedom and self-fulfilment? According to the director, "the path taken by Maja is everywoman's path. Maja experiences what all women experience when their longings are squashed, and hurt dominates them until they can unfurl and re-open, ready for life with greater awareness, depth, and, of course, joy."
Monika
The Garden is Blooming
Due to the ongoing pandemic, all performance dates are subject to change
The Odeon of Herodes Atticus will don the colours of a lovely Greek garden in this unique album release concert. Monika will premiere her new Greek-language album; an album she has been working on for more than ten years, taking care of it as if it were her own little garden. The fruit of this group effort is now set to 'bloom' at the heart of the Odeon before a live audience.
"There's nothing better than feeling the memories of music you have loved in the past stirring inside you when you hear something fresh and brand-new", the popular singer-songwriter states. Together with her orchestra and a youth chorus, and the use of traditional instruments such as lavta, mandolin and harp, Monika's songs and vocals will take us on a journey through the past, in a concert that will include both old hits and new, unreleased songs, plus many surprises. Something is blooming at Herodion indeed…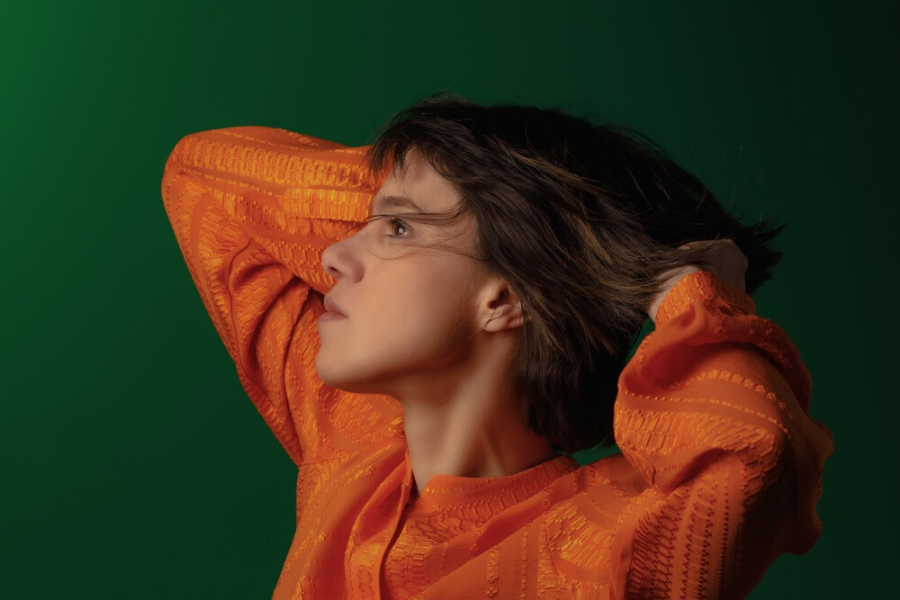 Athens Festival Urban Dance Contest
Breakdance Battle
Due to the ongoing pandemic crisis, all performance dates are subject to change
Dancers training in streets, dance halls, squares and pavilions. Each of them develops a unique personal style. Three rounds, thirty seconds. The first dancer begins. The second dancer responds to the challenge. They take turns asking and responding. The music, unknown to the contestants, is decided by a DJ. Victory is the goal.
For the first time in its history, the Athens Festival includes a break dance and hip hop battle in its official programme. These contests originated in USA in the late 1970s. They were often a way for ghetto gangs to settle their differences. The battles culture first came to Greece in the 1990s.
In unofficial 'street' contests, winners are decided by the audience by voice vote or show of hands. In official contests, a group of judges, usually consisting of established street dancers, decides the winners on the basis of their personal style, authenticity, technique and musical quality. Following the winner's declaration, the two contestants hug; a culmination of the battle that unites contestants instead of dividing them.
The Athens Festival battles will be split into two categories, featuring both Greek and international dancers, as well as renowned judges. On the first day (20 June), category is Break 1vs1, in which only individual break dancers are qualified to participate. On the second day (21 June), category is All Style Hip Hop 2vs2, in which pairs of different styles (hip hop, break, popping, locking) will compete against each other. The qualifying rounds, closed to the public, will start at 14:00, while the finals, open to the public, will begin at 18:00. The winner of each evening will receive a prize of 1,000 euros.
A Tribute to Thanos Mikroutsikos
Due to the ongoing pandemic, all performance dates are subject to change
Thanos Mikroutsikos, a major composer who left his mark on the Greek music scene and radically changed the musical landscape of Greece through his various institutional roles, passed away last year. Mikroutsikos also served as artistic director of the Athens & Epidaurus Festival, decisively contributing to the Festival's modernisation. This is precisely why the Festival honours him this year with a tribute concert at the Odeon of Herodes Atticus, dedicated to Mikroutsikos' theatre music (1972-2019).
A musical journey through songs, choral parts, musicals and revues, which were loved by audiences and went on to enjoy a life beyond the theatre stage. Music originally written for theatre, for plays by Brecht, Lope de Vega, Euripides and Aristophanes, together with Ritsos, Cavafy and Kavvadias poems set to music.
Singers Rita Antonopoulou, Foivos Delivorias, Christos Thivaios and Kostas Thomaidis will perform under the baton of Thymios Papadopoulos, whom Thanos Mikroutsikos used to call "my alter ego". In between the musical notes, actress Renia Louizidou will recite texts written by Odysseas Ioannou.
ERT National Symphony Orchestra & Chorus – Michalis Economou
Fête de la Musique

Works by Dvořák, Bizet, Wagner, Borodin, Puccini, Verdi
Due to the ongoing pandemic, all performance dates are subject to change
Every year, on 21 June, the ERT National Symphony Orchestra celebrates the Fête de la Musique (World Music Day) by inviting audiences to a free concert at the Odeon of Herodes Atticus.
This year, in the first part of the evening, the orchestra will perform Dvořák's Symphony No. 8 under the baton of Michalis Economou. Dvořák composed the opera as a way od saying 'thank you' to the Prague Conservatoire for his election to the Bohemian Academy of Science, Literature and Arts in 1890. Perhaps this explains why the symphony is full of joy and optimism, with the composer combining the typical parts of a symphony in an unusual manner, with many themes inspired by Bohemian traditions interspersed. In the second part, the chorus, under chorus master Agathangelos Georgakatos, will take us on a journey through popular operas, including Bizet's Carmen, Puccini's Madama Butterfly and Verdi's Aida and Il trovatore, performing famous compositions, beloved not just by opera fans but by the public at large.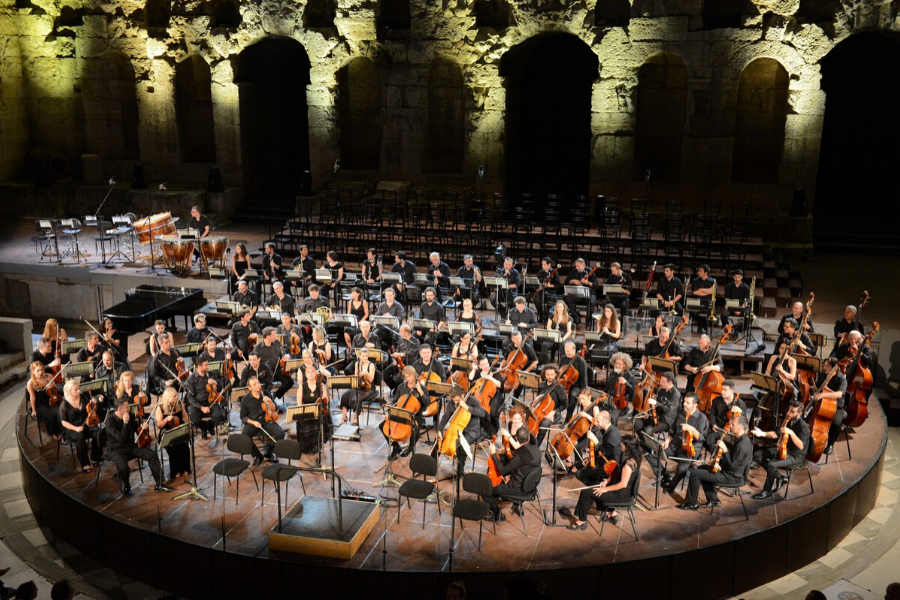 Simos Kakalas
Ajax
by Sophocles
Due to the ongoing pandemic, all performance dates are subject to change
Raging, he sweeps the battlefield, slaying his enemies. In the end, what remains at his bloody feet is but a herd of dead sheep.
Sophocles' Ajax, a personification of the frustrated male, is reimagined by Simos Kakalas in a setting traditionally identified with masculinity: a kafenio, a traditional Greek café.  Aptly enough for a place haunted by many generations of masculine showoffs and showdowns, the kafenio will become a theatre stage for a stellar cast of performers breathing life into Sophocles' tragedy. A choral poem about the world and its ever-changing values, this play is dedicated to the prototypical outsider, the socially isolated Ajax, who is doomed to extinction and faced with madness. His only consolation is art and the tragic poet who uses his language to defend the befuddled warrior.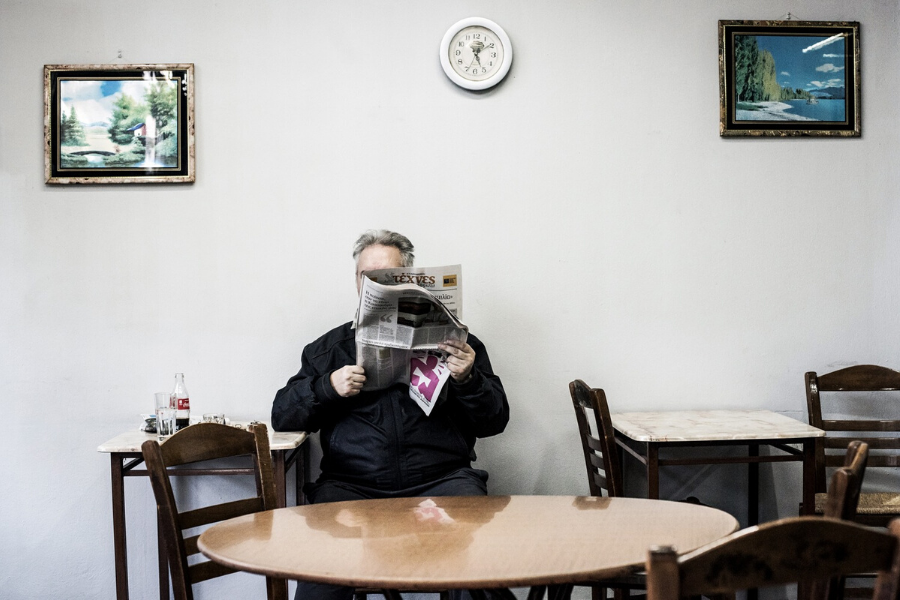 Orchestre Révolutionnaire et Romantique – Monteverdi Choir – Sir John Eliot Gardiner
The Creatures of Prometheus / Symphony No 1
Beethoven 250 – Symphony Cycle
Due to the ongoing pandemic, all performance dates are subject to change
The Creatures of Prometheus, ballet, Op. 43
Overture, Introduction and excerpts of Act 1
Beethoven composed the music for the ballet The Creatures of Prometheus (Overture, Introduction, two Acts) in 1801, inspired by the Enlightenment movement and the myth of Prometheus, the mythical figure who gave fire, but also sciences and letters, to humanity. The premiere in Vienna later that year met with success. The theme of the Finale is also introduced in the fourth and final part of Symphony No. 3, the so-called Heroic Symphony, and also in his Variations and Fugue for Piano in E flat major, Op. 35, also known as Eroica Variations.
Prometheus embodies certain ideas and concepts on which Beethoven gave a lot of thought, namely the endless struggle for good, as evidenced in the composer's symphonic work. Fire for humans signifies joy, keeping them warm, but also responsibility as to how it is to be handled, both of which aspects are extremely important for the thinking that goes into Beethoven's creation. According to the iconic conductor Wilhelm Furtwängler, every part of Beethoven's symphony "musically signifies a destiny coming complete." The fact that no two works of his have a similar form and structure is owed to the fact that the inspiration behind each form and structure, that is his selection of themes, comes with a very strong sense of building on contrasts. His metho is the result of a unique intuition but also hard work, as can be attested by Beethoven's manuscripts which bear witness to his hard work.
Violin Concerto in D Major, Op. 61
Allegro ma non troppo
Larghetto
Rondo. Allegro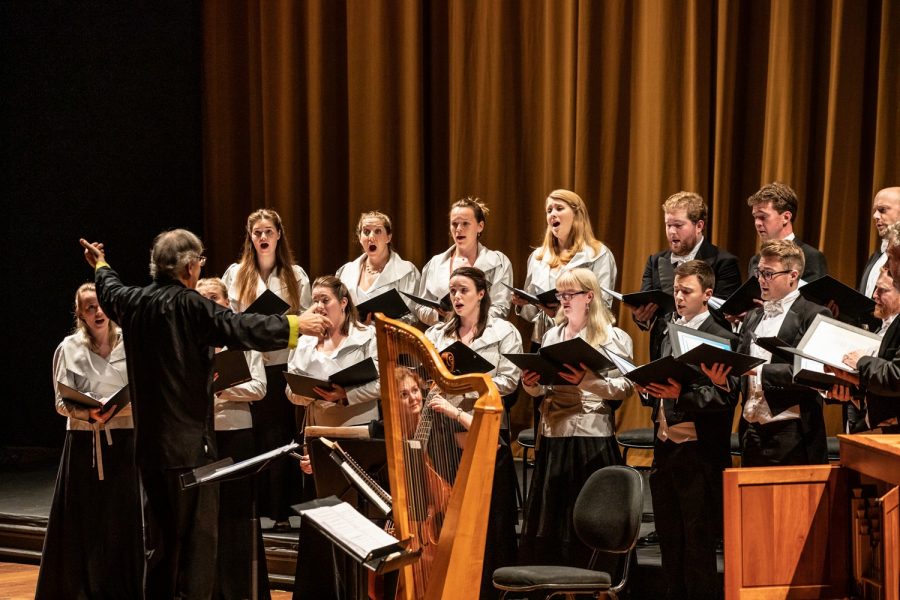 The Violin Concerto in D Major, Op. 61 came to life through Beethoven's encounter with a wunderkind. In 1794, Beethoven listened to the then 14-year-old Franz Clement perform. Full of admiration for the young virtuoso, he decided to compose something dedicated to him. He finally made good on his promise when he dedicated this violin concerto to him in 1806. However, he delivered the final version of the concerto only two days before the premiere. Naturally, the first presentation was not a success and the work was subsequently rarely performed. It was only in 1844 when another wunderkind, 12-year-old Joseph Joachim, gave a wonderful, impressive performance under the baton of Mendelssohn, to whom we owe numerous revivals. It was thanks to this reinterpretation that Beethoven's work earned its place in the pantheon of great concertos.
Symphony No. 1 in C Major, Op. 21
Adagio molto – Allegro con brio
Andante cantabile con moto
Minuet. Allegro molto e vivace
Finale. Adagio – Allegro molto e vivace
Beethoven's Symphony No. 1, premiered in Vienna in 1800, starts in a rather radical manner, with a chord that bemused the composer's contemporaries and marked the beginning not just of a new century but of a new era as well. The symphony has been variously described as a music full of sun; an explosion of confused ideas; a groundbreaking work; a dangerously insolent composition; a symphony so sensational, brilliant and passionate that it is reminiscent of a wildfire. These were only a few of the conflicting opinions on a work that bridged Mozart and Haydn's symphonic artistry with the tempestuous power of the oncoming Romanticism.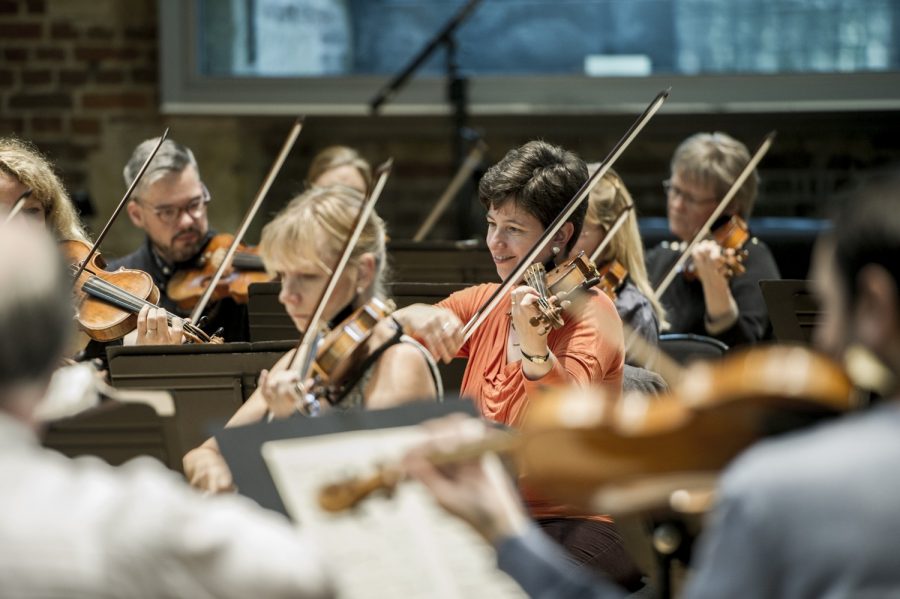 One of the greatest festival events of the summer on an international level. A once-in-a-lifetime experience for music lovers. The Odeon of Herodes Atticus is the last of only five stops in the world tour Beethoven 250 – Symphony Cycle, after Palau de la Música in Barcelona, Harris Theater in Chicago, Carnegie Hall in New York City and Barbican in London. On the occasion of the global celebration in honour of Beethoven's 250th birthday, the world-famous Orchestre Révolutionnaire et Romantique will celebrate  its own 30th birthday by performing all nine of Beethoven's symphonies.
The orchestra will perform at the Odeon under the baton of its founder, Sir John Eliot Gardiner, marking a landmark moment in the history of the Festival and classical music in Greece overall. They are joined by lauded violinist Isabelle Faust, soloist in the Violin Concerto, and Lucy Crowe, soprano, Jess Dandy, contralto, Ed Lyon, tenorw and Tareq Nazmi, bass, soloists in the 4th part of Symphony No. 9, in which the Monteverdi Choir will also collaborate.
22/6 The Creatures of Prometheus (ballet): Overture, Introduction and excerpts of Act 1 – Symphony No. 1 – Violin Concerto • Soloist Isabelle Faust violin 
23/6 Symphony No. 2 – Symphony No. 3, Sinfonia Eroica
24/6 Symphony No. 4 – Symphony No. 5
26/6 Symphony No. 6, Pastoral Symphony – Symphony No. 7
27/6 Symphony No. 8 – Symphony  No. 9 • Μonteverdi Choir • Soloists Lucy Crowe soprano, Jess Dandycontralto, Ed Lyon tenor, Tareq Nazmi bass
Conductor Sir John Eliot Gardiner
The Creatures of Prometheus, ballet, Op. 43
Overture, Introduction and excerpts of Act 1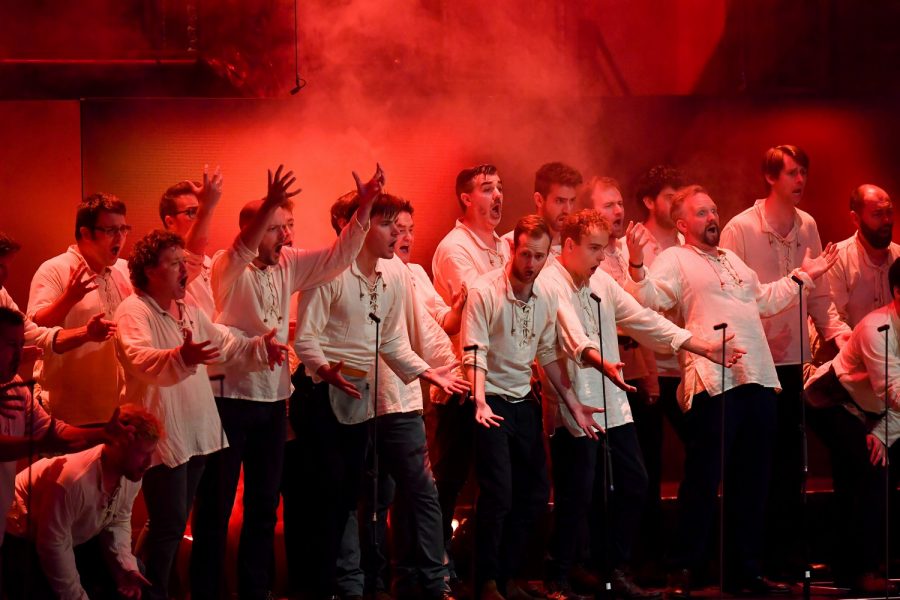 Koen Augustijnen & Rosalba Torres / Siamese Cie
Lamenta
Due to the ongoing pandemic crisis, all performance dates are subject to change
One August night, in Kastania village, near Ioannina, the famous Belgian choreographer Koen Augustijnen had an almost transcendental experience, when he heard a band of young musicians combining traditional Epirus music  with modern sounds. Intrigued by the hypnotic beats of the percussion, Augustijnen, along with Rosalba Torres Guerrero, the other half of the choreographic duo Siamese Cie, decided to create a performance inspired by the traditional moiroloi (laments) of Epirus, transferring the power of laments in the area of contemporary dance.
In an era where mourning rituals have no place in Western societies, where death is repressed as much as possible, the duo was fascinated by the power of expression and healing properties of this genre. Nine Greek contemporary dancers with a background in traditional dance, along with Greek and international musicians, join forces with Siamese Cie in order to explore moiroloi from a modern perspective as a jumping-off point for a series of questions: To what extent is traditional dance permeable to other influences? How do we relate to the past and tradition? How can traditional dance be represented on stage today in a way accessible to modern audiences and through an intercultural perspective?
As in the case of moiroloi, transcribing tradition on contemporary dance means letting go: something must be lost forever or change form in order for a new dance vocabulary to emerge.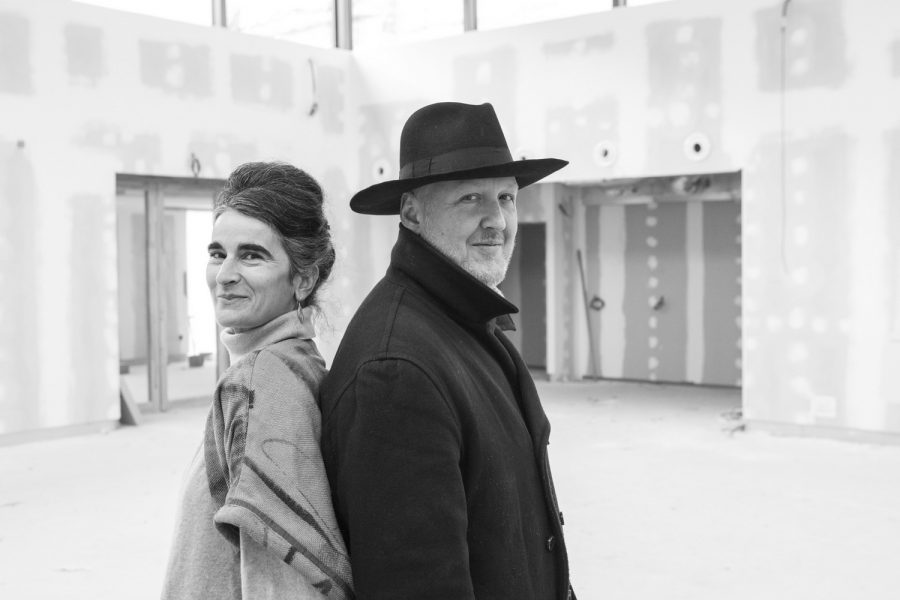 Yannis Kakleas
Orestes
by Euripides
Due to the ongoing pandemic, all performance dates are subject to change
Audiences have so far enjoyed Yannis Kakleas' hilarious productions of Aristophanes comedies. This year, Kakleas returns to Epidaurus for his directorial debut in ancient Greek tragedy, staging Euripides' Orestes, in a Giorgos Chimonas translation.
Euripides picks up the story of the two siblings, Orestes and Electra, right after Clytemnestra's murder, and tries to approach it on a more human level by focusing on the survival of two young people in a world defined by forces beyond their grasp. Pursued by the Furies, Orestes attempts to defend himself at the Ecclesia assembly, but ends up being sentenced to death. Together with Electra and Pylades, they decide to take revenge against Menelaus, who didn't help them as promised. To that end, they kidnap Hermione and are about to murder Helen. Despair leadsthem to violence, the only weapon left to them. The solution to this drama will only come with a divine intervention by god Apollo.
Orestes is a play replete with conflict, plot twists, apologies and sharp political commentary; a play that raises questions about generational relationships, gender, and social unity. Yannis Kakleas is joined by a star-studded cast, including Aris Servetalis, Maria Protopappa, Thanasis Papageorgiou, Elektra Nikolouzou, Emilianos Stamatakis and twelve more actors.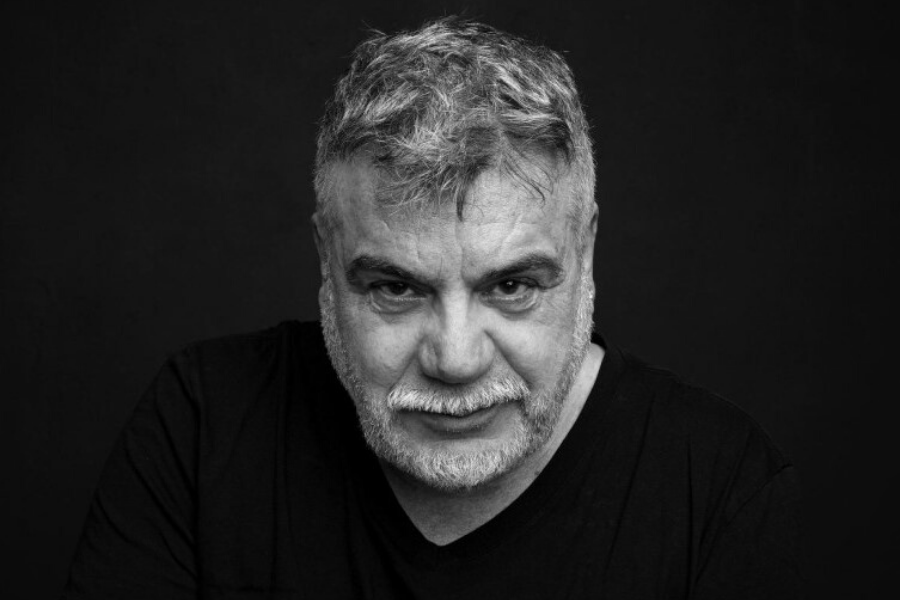 Ventus Ensemble – Eleftherios Veniadis – Sofia Simitzis
The Soccer Opera ,
Book by Gerhild Steinbuch
Due to the ongoing pandemic, all performance dates are subject to change
Football: the most popular sport in the world. We all have childhood and teenage memories from football matches between kids in the neighbourhood and rival schools or matches in squares and local fields. Elefterios Veniadis draws on his own exciting football memories for his new, highly original opera.
What if you watched a 3×3 soccer match where opera singers and dancers served as players, with two rival choirs as fans, chanting demanding polyphonic songs in place of mottos? And what if the sportscaster stopped commenting on the game and started providing political commentary on world news instead? Set pieces, penalty kicks, yellow cards, protests, goals, missed opportunities, offside, extra time: these are the ingredients of this unexpected libretto by Austrian writer Gerhild Steinbuch, directed into an opera by Sofia Simitzis. The performers are joined on stage by the Ventus Ensemble and Kalamata's Sonorae youth choir.
Cezaris Graužinis
Philoctetes
by Sophocles
Due to the ongoing pandemic, all performance dates are subject to change
Cezaris Graužinis' unique take on ancient drama has won over Greek audiences in recent years. In 2020, the Lithuanian director returns to Epidaurus with Sophocles' Philoctetes, a superb tragedy about the victory of the collective over the individual.
Abandoned in Lemnos after being bitten by a snake, Philoctetes lives in a cave in a semi-feral condition, with Hercules' bow and arrows still in his possession. Odysseus and Neoptolemus reach the island and try to retrieve the weapons by any means necessary, as these are deemed necessary for winning the Trojan War.
In this tragedy, Sophocles tackles themes such as abandonment, deceit, betrayal and the conflict between duty and personal honour. George Kimoulis portrays the titular character and has also provided the modern Greek translation. The cast includes popular actors such as Vasilis Bisbikis as Odysseus and Dimitris Gotsopoulos as Neoptolemus.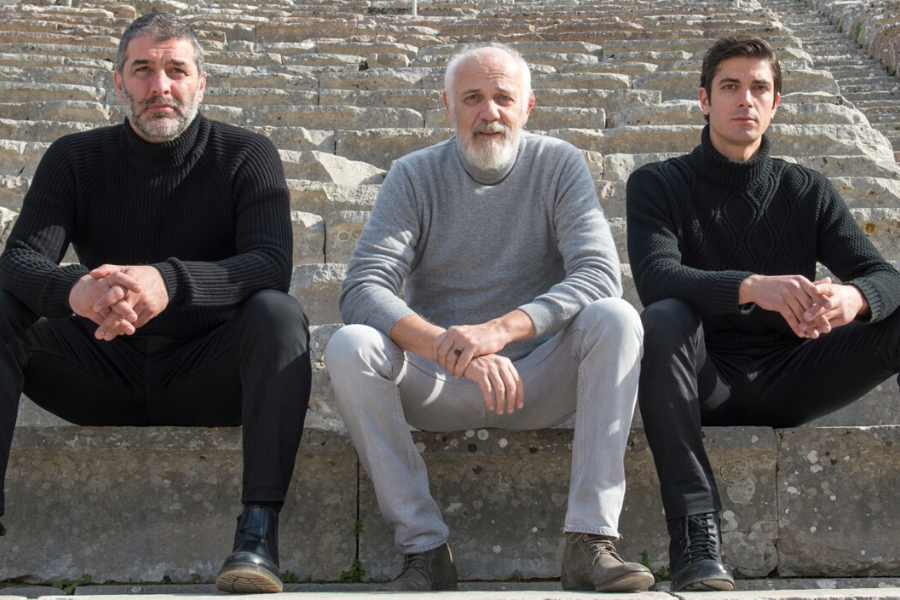 Münchner Kammerspiele – Christopher Rüping
Dionysos Stadt
Due to the ongoing pandemic, all performance dates are subject to change
Have you ever wondered how watching theatre in ancient Greece was like, when festival goers enjoyed three tragedies and one satyr play in one sitting? Why should attendance be just two hours today? Who is the tragic hero nowadays and what are the equivalent tragic problems of contemporary individuals? How could we enjoy and make the most of our theatrical experience in today's world, taking our cue from the ancients? Thirty-five-year-old director Christopher Rüping, one of the up-and-coming stars of European theatre, looked for the answers to these questions in the birthplace of theatre: ancient Greece. The result was a one-of-a-kind, 10-hour theatrical experience that explores the above questions with a modern twist.
Going through the various plays that spin the tales of Prometheus, Achilles, Cassandra, Electra, Odysseus and many other mythological figures, this sharply modern, irreverent, wickedly funny tetralogy starts early in the afternoon and includes detailed instructions about how it is to be watched, along with intervals for meals, physical exercises so that audiences can stretch their legs, plus a wild party! The production won the Best German-Language Performance at the Nestroy Awards 2019 and was named Best German Production for 2019 (Teater Heute). Rüping was named best director of the year, while the cast also won awards for their performances.
Prometheus. The invention of man
Cast Nils Kahnwald (Prologue, First man), Benjamin Radjaipour (Prometheus), Majd Feddah (Zeus), Gro Swantje Kohlhof (Nyx), Maja Beckmann (Io), Wiebke Mollenhauer (Hercules, First man), Matze Pröllochs (Little drummer boy)
Troy. The First War
Cast Jochen Noch (Moira, Agamemnon), Matze Pröllochs (drums, Messenger), Gro Swantje Kohlhof (Nyx, Trojan woman), Maja Beckmann (Patroclus, Trojan woman), Nils Kahnwald (Patroclus, Messenger), Benjamin Radjaipour (Patroclus, Messenger), Wiebke Mollenhauer (Achilles, Trojan woman), Majd Feddah (Hector)
Oresteia. The Fall of a Family
Cast Benjamin Radjaipour (Watchman, Pylades, Prometheus), Maja Beckmann (Clytemnestra, Helen), Majd Feddah (Aegisthus, Thyestes), Jochen Noch (Agamemnon, Ατρέας, Menelaus), Gro Swantje Kohlhof (Cassandra, Iphigenia, Hermione), Wiebke Mollenhauer (Electra), Nils Kahnwald (Orestes), Matze Pröllochs (Apollo)
Giannis Aggelakas – Nikos Veliotis
Wolves in Wonderland
Due to the ongoing pandemic, all performance dates are subject to change
A spellbinding summer evening at the Roman Odeon, featuring dreamy, subtle performances by two beloved artists. Much like wolves, singer Giannis Aggelakas and cellist Nikos Veliotis will 'prey' on songs they have held dear from their early adolescence to the present, delivering a loving, minimal, psychedelic performance. In their latest album, presented to Greek audiences live at the Odeon for the first time, the duo revisits landmark Greek songs of the last few decades, from Hadjidakis to Tsitsanis to Theodorakis to Xarchakos to Akis Panou to Lost Bodies to Thanos Anestopoulos and Pavlos Pavlidis.
Athens Festival – CTM – Goethe-Institut Athen
MusicMakers HackLab, 
Interdisciplinary performance workshop
Due to the ongoing pandemic, all performance dates are subject to change
An interdisciplinary group of twenty artists, performers, scientists, developers, and experimenters from various areas of research and practice will be invited to participate in the first Athenian edition of the famed MusicMakers HackLab. An integral part of CTM Festival since 2013, the MusicMakers Hacklab provides a unique platform for collaboration, knowledge exchange, and inspiration, allowing practitioners from a range of disciplines to create and play. Together they discover new ways of exploring the past, current, and future potentials that lie in interfacing music with technology and other fields of practice. Each edition of the Hacklab creates a space for collective work and skill sharing, through which participants attempt together what is inconceivable alone. Inspired by the concept of Chronotopia, the participants of the Athens Hacklab will be encouraged – and challenged – to experiment with new and old media, forms, and practices to put tradition in dialogue with contemporary knowledge. Their spontaneous collaboration takes place both on- and offstage, culminating in performances of their experimentation in front of a live audience at Hall B of Peiraios 260 on Saturday 4 July at 21:00.
Chronotopia
Electronic and experimental music week
In collaboration with CTM Festival and Goethe-Institut Athen
Peiraios 260, a home for Athens Festival's avant-garde productions, is both a living testament to the history of the city and a meeting point for different groups, fostering dialogue between new artistic and social developments. With that in mind, this year's Athens Festival programme highlights electronic music and its many connections with research through the multi-faceted Chronotopia project. Following its brief debut last year at the Goethe-Institut Athens, Chronotopia returns in 2020 with an expanded edition, held for the first time at Peiraios 260. The event kicks off an exciting collaboration between the Athens Festival, Goethe-Institut Athens, and CTM Festival.
An internationally established festival aiming to highlight contemporary experimental, digital, and electronic music, CTM has been consistently hailed as one of the pioneering festivals of its kind, embracing a rich variety of artistic activities across the whole spectrum of club and sound culture for the last 21 years. Staying true to its roots by combining adventurous soundscapes with groundbreaking audiovisual performances, CTM takes place across a number of diverse scenes and venues in Berlin, from massive clubs such as Berghain to more underground venues, giving opportunities to both established and emerging artists to present their work to a varied audience.
Through their explorations of diverse music genres, the artists participating in Chronotopia will engage in dialogue with different forms and media, reflecting on issues such as the non-linearity of time and sound. How can one tackle musical heritage through a dynamic relationship that transcends countries and genres? How can certain traditions and legacies remain alive and unscathed by commercialisation, museumisation and instrumentalisation? The six-day Chronotopia project encompasses the MusicMakers Hacklab (an interdisciplinary artistic laboratory with a focus on the interplay of sound, performance, science and new technologies), networking events, and informative lectures with Greece-based artists and labels. Chronotopia will culminate in a live concert featuring Nene H and Ensemble Basiani, especially commissioned for CTM 2020, following its premiere in Berlin. The Athens Festival will also welcome both Greek and international artists of the electronic music scene for two infectiously energetic club nights.
The Goethe-Institut is the cultural institute of the Federal Republic of Germany with a global reach, encouraging international cultural exchange, seeking to nurture international artistic partnerships, and developing project ideas involving close collaboration between Goethe-Institut and local institutions such as festivals and educational establishments as well as individual directors, musicians, choreographers and others in the performing arts. The Goethe-Institut conveys an up-to-date image of the diversity of music in Germany and initiates dialogue and exchange between artists at home and abroad. 
10th Athens Open Air Film Festival
Secrets & Lies (1996)
by Mike Leigh
Due to the ongoing pandemic, all performance dates are subject to change
Maurice and his sister, Cynthia have grown apart. Hoping to break the ice, Maurice and his wife decide to invite Cynthia and her daughter, Roxanne, to their home, to celebrate Roxanne's 21st birthday together. However, the silence that falls heavy over this London family will come to a halt and everything that has been seething underneath for years will come to light when Hortense, Cynthia's illegitimate daughter whom she had given up for adoption immediately after she was born, makes an unexpected appearance.
One of the most acclaimed films of modern British cinema, Secrets & Lies won the Palme d'Or 1996 and five Academy Award nominations for Best Picture, Best Director, Best Original Screenplay, and Leading and Supporting Actress for Brenda Blethyn and Marianne Jean-Baptiste respectively. The high water-mark in Mike Leigh's career as a director, after having come into his own three years earlier with the powerfully raw Naked (1993), Secrets & Lies is an exemplary melodrama about family ties and a tragedy with a strong interest in class, dissecting the introverted British disposition in such a thorough manner that few films have done to this day.
For the sixth consecutive year, the Athens Festival continues its successful collaboration with the Athens Open Air Film Festival, screening two beloved films at the Garden of Peiraios 260. This year film aficionados will enjoy Secrets & Lies (1996), Mike Leigh's acclaimed film, which won the Palme d'Or and Best Actress Awards at the 1996 Cannes Film Festival. They will also have the opportunity to watch Luchino Visconti's masterpiece White Nights (Le notti bianche, 1957), an ode to the games of love, with original music by Nino Rota.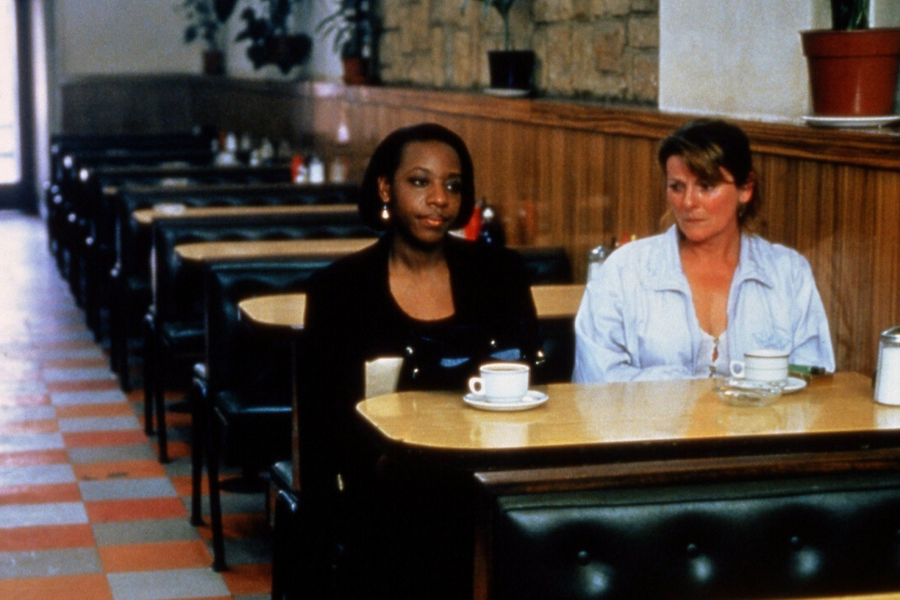 Thessaloniki State Symphony Orchestra – Zoi Tsokanou

Works by Theodorakis, Tchaikovsky, Prokofiev
Due to the ongoing pandemic, all performance dates are subject to change
The Thessaloniki State Symphony Orchestra is featured in the 2020 Athens & Epidaurus Festival with the remarkable Swedish violinist Daniel Lozakovich. The 19-year-old virtuoso has met with widespread acclaim around the world thanks to his unparalleled skill, his balanced playing style and his clear sound, with music experts regarding him as part of the world elite and comparing him with past legends such as Christian Ferras and Jascha Heifetz.
Lozakovich performs Tchaikovsky's melodic and highly demanding Violin Concerto, noted for its constantly shifting images and emotions, inspired by a cover of Édouard Lalo's Symphognie espagnole.
Mikis Theodorakis' colourful symphonic scherzo The Feast of Assi-Gonia, inspired by the eponymous fair in Chania and rich in Cretan folk motifs, will open the programme. The evening will come to a close with Prokofiev's famous Symphony No. 5, in which the composer pays tribute to the greatness of the human spirit, celebrating the strong, generous and gentle soul of the free and happy man.
Mikis Theodorakis (1925), The Feast of Assi-Gonia, symphonic scherzo (9΄)
I. Tchaikovsky (1840-1893), Violin Concerto in D major, Op. 35 (35΄)
Sergei Prokofiev (1891-1953), Symphony No. 5, Op 100 (43΄)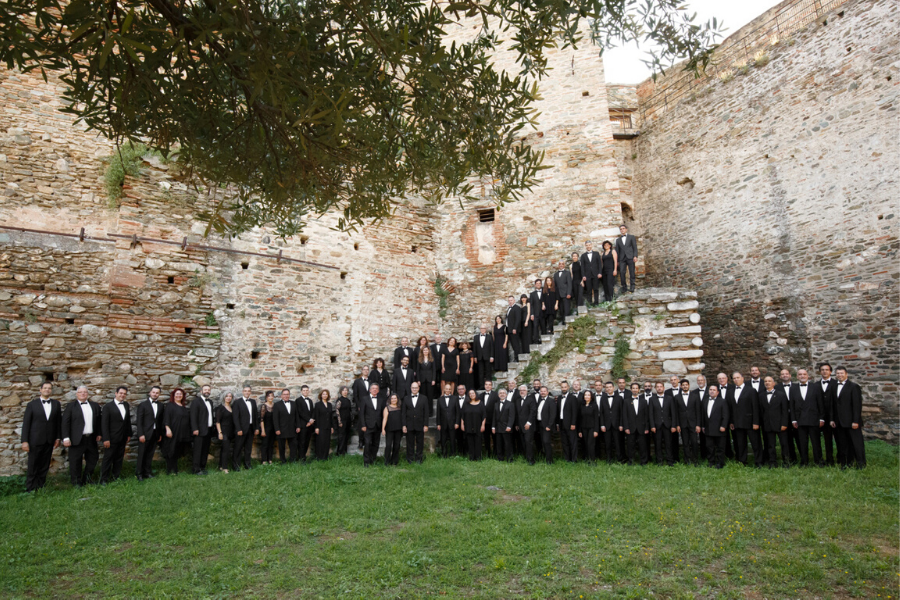 ---