What to see and do in Athens this December
It's beginning to look a lot like Christmas in Athens. Almost as a reaction to the muted Christmas we had last year,  the appetite for live entertainment and cultural offerings seems to have gone into over-drive. Expect Christmas 2021 to be bigger, sparklier and more filled with festive fun than ever before, certain menacing letters of the Greek alphabet notwithstanding. From new works of art to a crossover of design and art, embroidery and photography,  experimental choreography at art exhibitions and live gigs, the party is just beginning. Check out our separate Christmas bazaar guide for Yuletide shopping.
The Philip Glass Ensemble- Music in Eight Parts & Other Works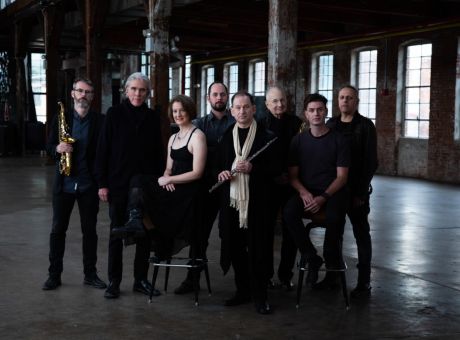 What: The Philip Glass Ensemble,  the group formed by the legendary American composer in 1968 as a laboratory for his experimental music, lands at the Stavros Niarchos Hall for a one-off pre-Christmas concert that will take us into the great composer's unique musical universe.
In the SNFCC program, Music in Eight Parts will be joined by other landmark compositions for Philip Glass and the history of contemporary music: selections from the operas Einstein on the Beach and The Photographer, the film score Koyaanisqatsi, and Glassworks, the composer's luminous calling card.
Line-up:
Michael Riesman: music director, keyboards
Lisa Bielawa: vocals, keyboard
Dan Bora: sound
Peter Hess: saxophones
Ryan Kelly: onstage sound
Mick Rossi: keyboards
Sam Sadigursky: saxophone, flute
Andrew Sterman: flute, piccolo, saxophones
By special arrangement with Philip Glass and Dunvagen Music Publishers, Inc.
Please note that Philip Glass will not be performing as part of this concert.
When: Monday 20 December 2021 at 20.30
Where: SNFCC, Syggrou Avenue,  Kallithea, https://www.snfcc.org/
Terry Tsiolis: Portraits
What: An exhibition of stunning portraits by New York-based fashion photographer Terry Tsiolis. Nudes, still photographs, black and white images and short videos of ordinary civilians who responded to his message on his social media platform to walk into his studio. The result is an intimate portrait of society as a microcosm – focusing on the powerful personal traits of each of his subjects rather than relying on props and accessories to distract from the models.
When: Until December 5,  2021. Opening times: On Thursdays and Sundays: 10am to 6pm; On Fridays and Saturdays: 10 am to 10pm
Where: Benaki Museum, 138 Pireos, benaki.gr
Dimitris Papaioannou at Portals
What: NEON presents a series of performances Sisyphus / Trans / Form (2019) by internationally acclaimed Greek choreographer, director and performer who blends experimental dance, physical theatre and performance art in surreal, dreamlike and immersive performances.  Sisyphus / Trans / Form (2019), a piece for six performers, is based on the myth of Sisyphus, condemned by the gods to roll a rock up to the top of a mountain which then rolls back down again so that he endlessly has to repeat the exercise. In Papaioannou's interpretation mountain and rock become a single, vast rectangular stone slab: a burden for Sisyphus but also a frame for the performance and a portal through which the protagonist disappears and re-emerges.
At its heart, Sisyphus / Trans / Form is a meditation on the absurd. During the enactments of Sisyphus's struggle there are moments of pure slapstick. At one point Sisyphus is castrated and his rock flattens him like a cartoon character. Once the emasculated Sisyphus has managed to stagger to his feet, he is trans/formed to a woman.
Performers: Dimitris Papaioannou, Christos Strinopoulos, Drosos Skotis, Michalis Theophanous, Kalliopi Simou, Pavlina Andriopoulou.
Work created with the support of Megaron – The Athens Concert Halland realized in collaboration with Collezione Maramotti + Max Mara
Produced by 2WORKS in collaboration with EdM Productions / Elisabetta Di Mambro and Simona Fremder
Commissioned by the Collezione Maramotti and I Teatri di Reggio Emilia.
When: On 27, 28, 29, 30 December 2021 at 15:30 daily.
Reservations open on 6 December via neon.artsvp.co.
Admission Free with a ticket booked in advance.
Where: The Tobacco Factory basement, Lenorman Avenue
1821 Exhibition at the National Gallery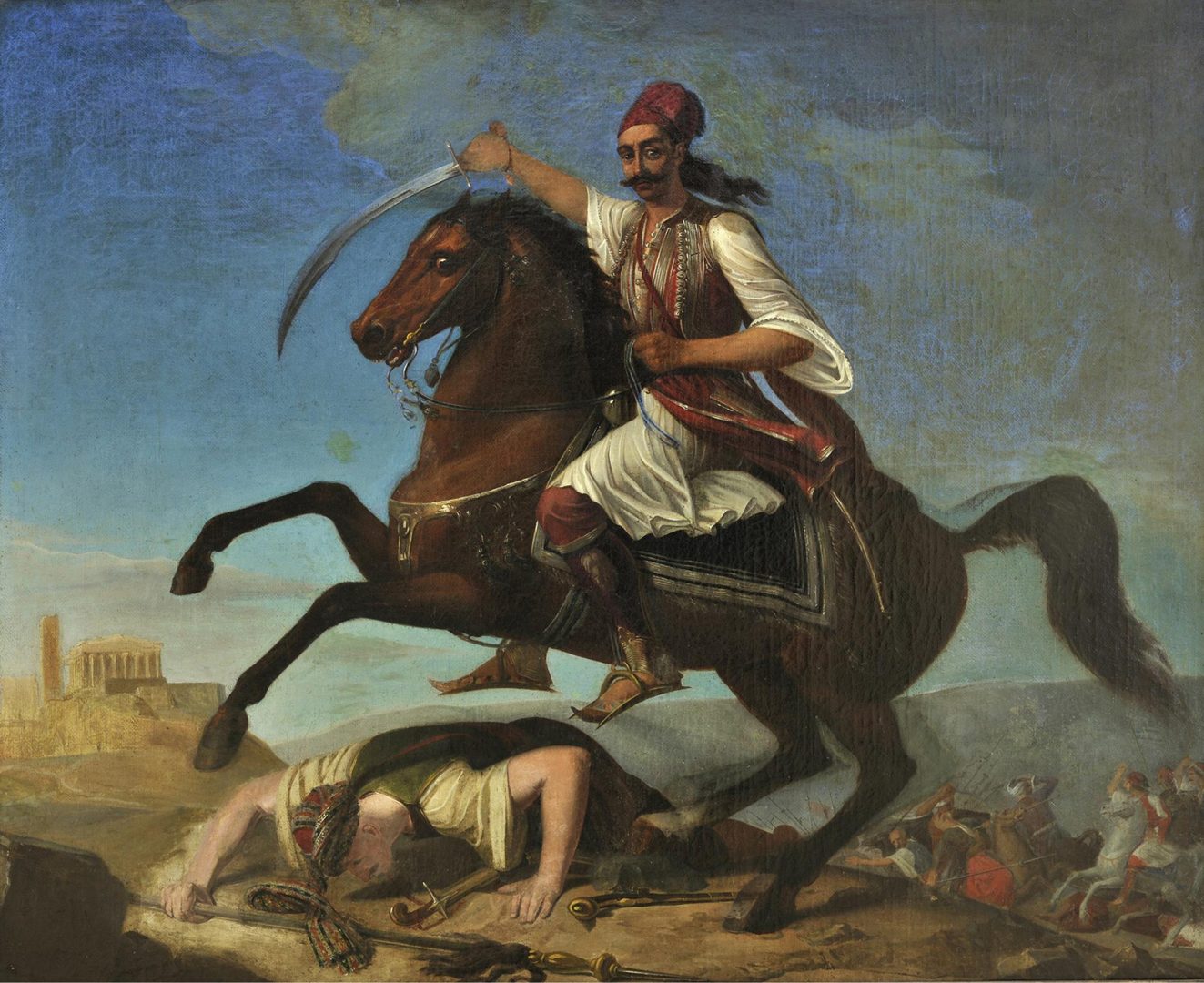 What: If you haven't visited the National Gallery yet, make sure you take in the inspiring collection of paintings by Greek painters and Hellenophiles that trace Greece's independence struggle from Ottoman rule, before the exhibition comes to a close at the end of the year. Expect to see some seminal works of art inspired by the Greek Revolution: from Theodoros Vryzakis' "Greece Expressing Gratitude" and Georgios Margaritis' "Advances on the Acropolis".
When: Until 31 December 31, 2021
Opening hours: All days from 10 am to 6pm. Admission until 5 pm
On Wednesdays from 10am to 9pm. Admission until 8pm. Closed on Tuesdays.
Where: National Gallery, 50 Vassileos Konstantinou, Athens, 115 25
Tel: +30 210 723 5857
Shame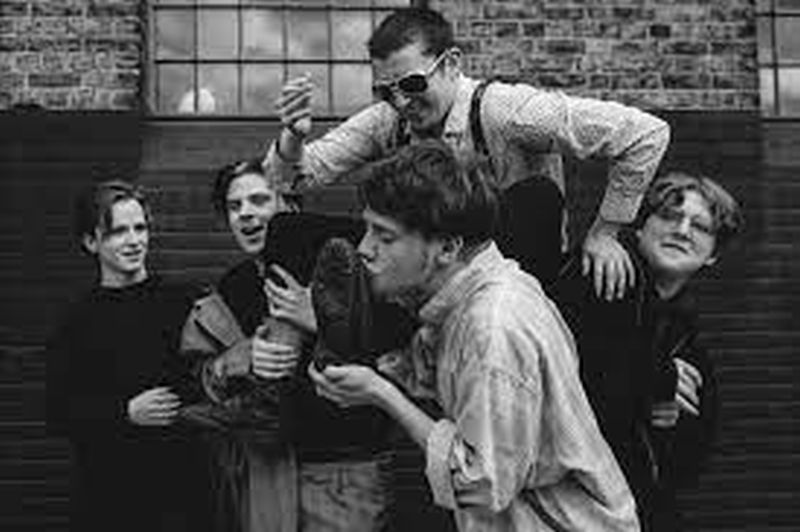 What: EJEKT Festival brings post-punk British band Shame this December. With a reputation as one of the most exciting live acts, Shame revisit Athens three years since their last visit. Expect new material from their lockdown album Drunk Tank Pink  with a 'with a refreshed, recharged, older and hopefully wise sound.'  Considered one of the most entertaining punk acts of our times, it promises to be a raucous evening!
When: December 17, 2021 at 8pm
Where: Fuzz Live Music Club, 209 Pireos & 1 Patriarchou Ioakim, Tavros, 177 78. Tel: +30 210 345 0817
Festive Light Installations at SNFCC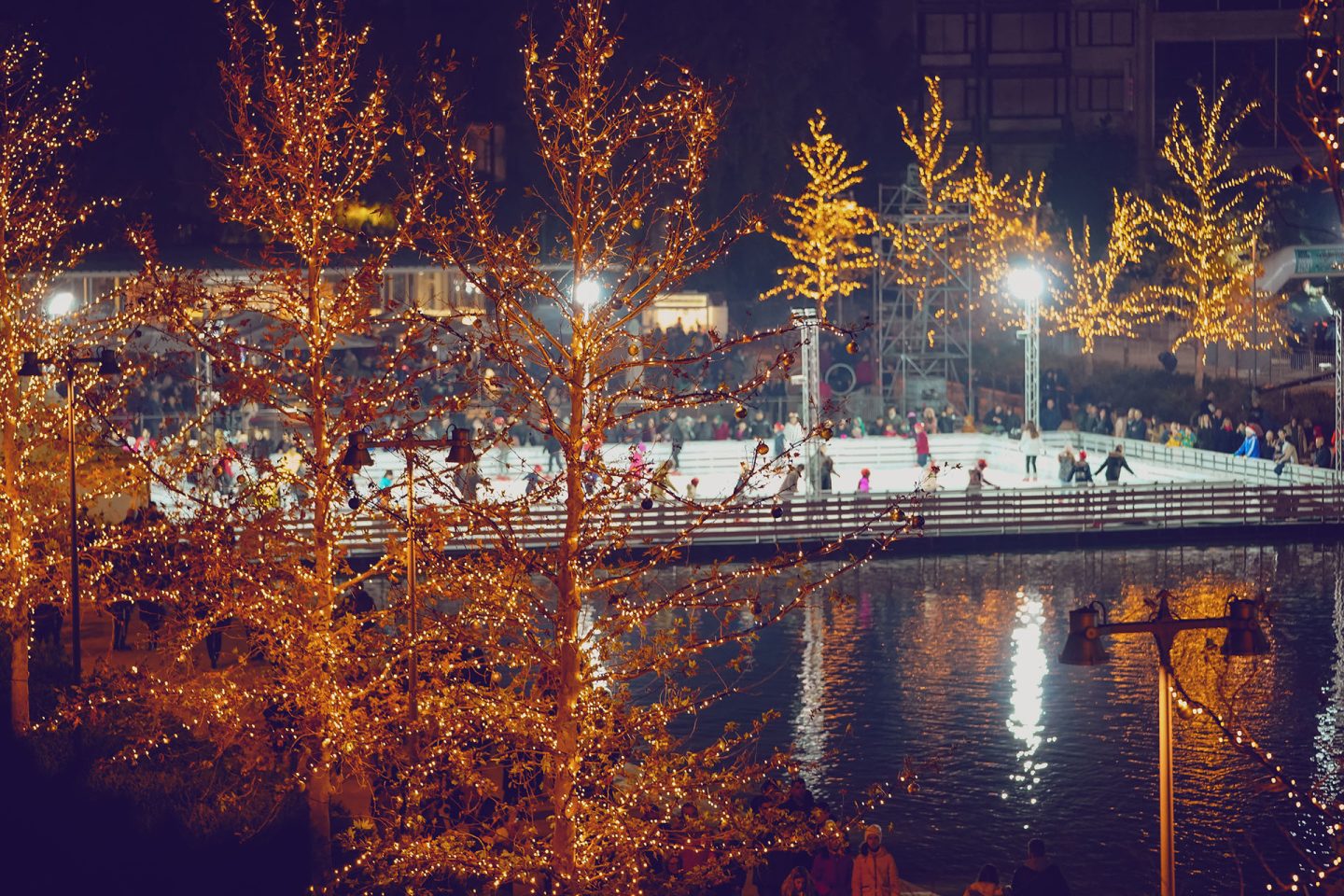 As every Christmas, SNFCC sets the bar really high and this Christmas, it outdazzles itself with four new interactive installations. From Jen Lewin's natural symmetry-inspired Aqueous in the Great Lawn that responds to human movements to the Living Lantern by NEON and Frankie Boyle Studio's kinetic work that merges light, colour and form; Studio Toer's Firefly Field's grid with suspended moving lights and the Lighthouse, illuminated by Beforelight's Crop Circles, get ready to be blown away by a dazzling display of light and motion.
When: Daily from December 1 to January 6, 2022 from 5 pm to midnight.
Where: Stavros Niarchos Park, 364 Syngrou Avenue, Kallithea, 176 74 Tel: +30 216 809 1000, snfcc.org
Alison Jackson's Voyeuristic Photographs: Seeing is Deceiving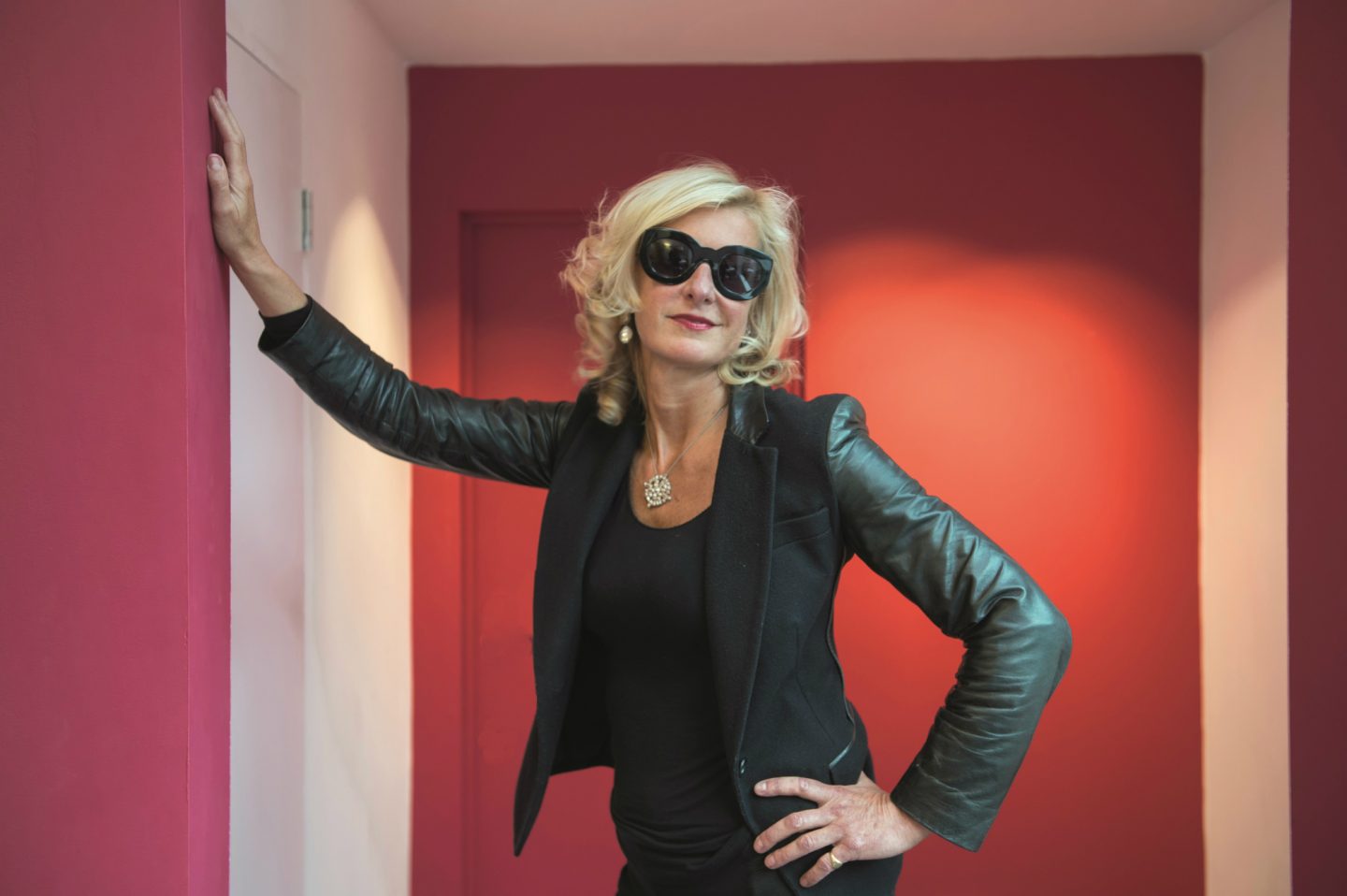 What: For the first time in Athens,  Alison Jackson, a contemporary BAFTA and multi-award-winning artist, exhibits a retrospect of her unique photography and video works. Jackson's work explores one of the most important topics of our time: ''Can we believe what we see in a mediated world of screens, imagery and the internet?'' She comments on our voyeurism, the power and seductive nature of imagery, our need to know and believe. Looking at her landmark series 'Mental Images' Jackson delves into the cult of celebrity– an extraordinary phenomenon created by the media, publicity industries and the public figures themselves.
The artist presents in Athens her 'never seen before' Disaster Series in dialogue with a selection of previous and current works, depicting our fantasies of fear in a world of constant dread exacerbated by endless 24/7 bad news delivered by the media. Besides, Jackson presents her director's cut video from the exclusive Duran Duran 40 year's anniversary movie.
When: From December 2 to December 9, 2021
Saturday, Tuesday and Thursday from 10:00am to 6:30pm
Sunday and Wednesday from 10:00am to 5:30pm
Monday closed.
Where: Foyer at The Pallas Theatre, Voukourestiou 5
Ceramics at the crossroads of Contemporary Design and Ancient Art: Mon Coin Studio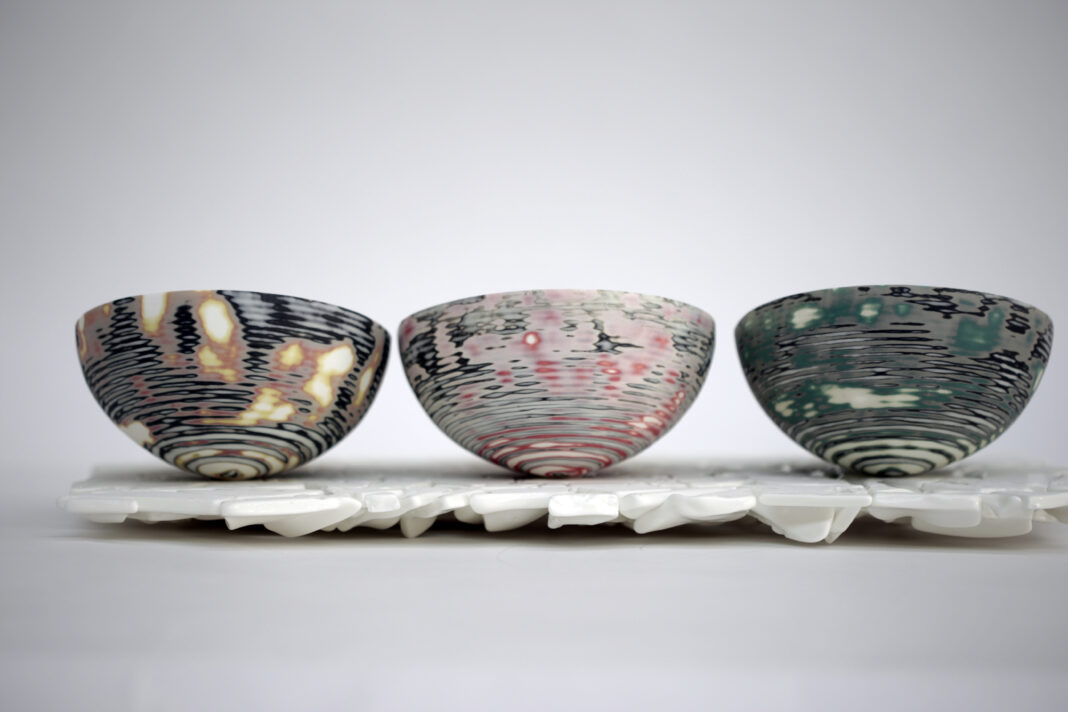 What: 58 potters, ceramicists and designers collaborate creatively with objects that bridge the two worlds of art and design, using millennia-old techniques and materials alongside 3D technology and production methods. When you put your hands to clay, the natural inclination to form, shape, and ultimately create something from the fine-grained soil is inescapable. Ceramics are perhaps  the most ubiquitous of all art forms to have emerged from human history.  The art of ceramics has endured for eons, with a rich legacy of thousands of years of creation and know-how, passed down from generation to generation.  The medium continues to be explored today. Mon Coin studio probes into the commonalities of ceramics and design to connect art, utility and aesthetics.
When: Until December 10, 2021, opening hours: 10: 00-18: 00
Where: MON COIN STUDIO, Thisiou 7, Monastiraki, https://www.moncoinstudio.com/
Luiz Dolino's purist geometric art at Casa do Brasil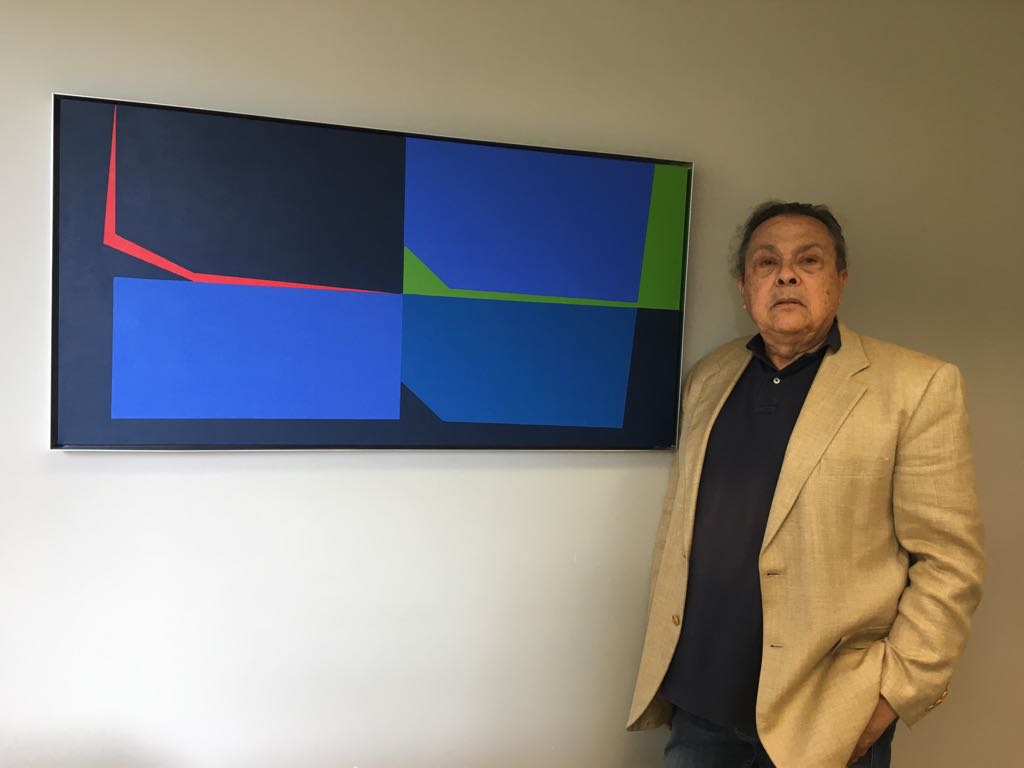 What: The cultural space Casa do Brasil – Atenas hosts the exhibition "A FANTASIA EXATA", by renowned Brazilian artist Luis Dolino. The Greek public will have the opportunity to see the artist's work for the first time. Luis Dolino is an artist with a long career in the Brazilian and international scene, and has been recognized for mastering the geometric language, which he honours in his work. A prolific screenwriter for cinema, he has worked in productions with acclaimed directors Walter Lima Jr and Belisario Franca. For over half a century he has consistently presented his work in galleries and museums inside and outside Brazil, counting exhibitions in more than 40 countries on all continents. Casa do Brasil is a cultural space at the Brazilian Embassy that regularly hosts exhibitions, promoting artists, writers and sculptors from Brazil and other Ibero-American countries.
When: Until December 10, 2021
Where: Casa do Brasil, 23 Vasilissis Sofias, 106 74, Athens
Philippe Malouin's radical designs at the Breeder
What: The works in the exhibition were produced in two parts in Brighton, UK and Athens, Greece and both their colours and construction are inspired by each city and its waste material that the artist discovered in scrap yards. Malouin creates here an interesting dialogue between materials, form and functionality and assembles these elements in a way that is both innovative and compelling, ensuring he captures all the possibilities the material has to offer.This exhibition borrows its inspiration from the Dadaist tradition of découpé or cut out technique, the mechanical method of juxtaposition in which a written text is cut up and rearranged in order to create new meaning. Sourcing steel objects instinctively and rearranging them ad hoc, Malouin's intention is to create here new meaning and value. These hybrid objects challenge our perception of what a three-dimensional object can be and appear both of this world and utterly futuristic. They are ultimately artistic manifestations where their functionality is not always delineated. By probing its boundaries to and beyond the limits, Malouin creates here a rather surprising language of form.
When: Until December 31, 2021
Where: Iasonos 45, Athens, 21 0331 7527
Opening Hours: Tuesday – Friday 11-7pm, Saturday 11-5pm, https://thebreedersystem.com/ 
Sigve Knutson at Carwan Gallery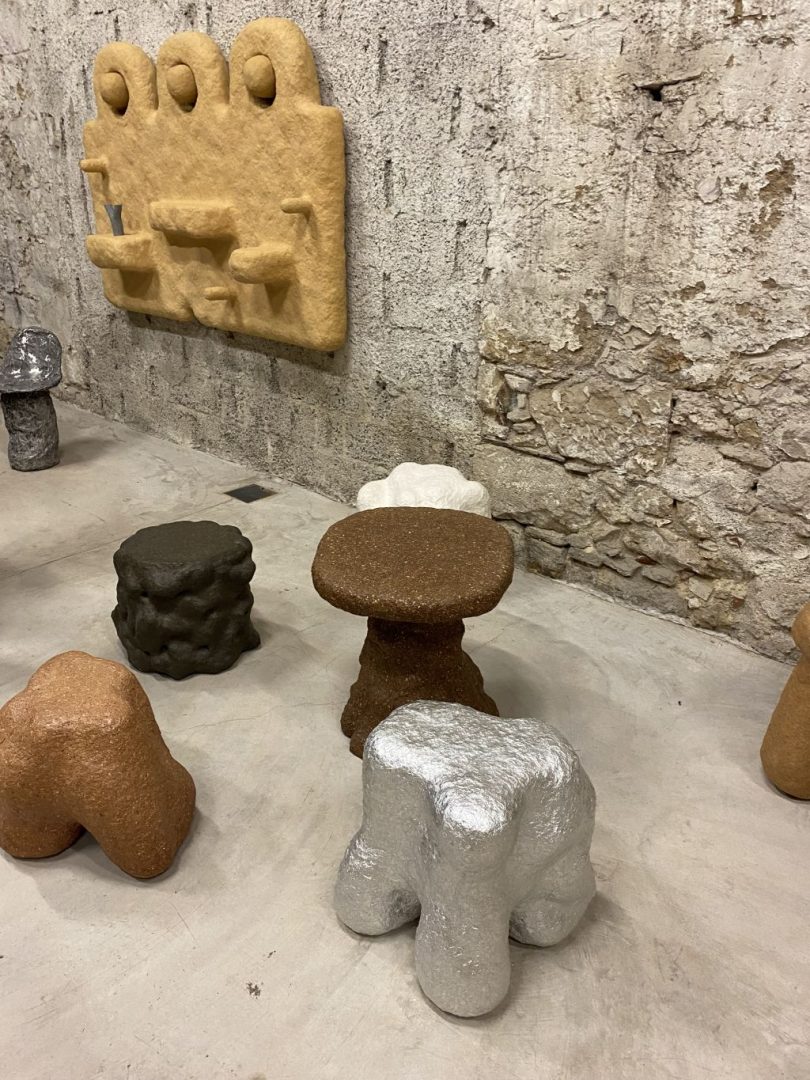 What: Entitled Assembly, the exhibition explores the freehand, improvisatory approach that is part of Knutson's practice, which is often driven by the pure joy of putting things together without planning or designing anything in advance. Each object he creates is unique and results from a process led by experimentation and an intuitive use of tools, to create archetypal forms that, in the designer's own words, display different "gradients of functionality". Abstract wood columns thus coexist in his work with playfully stacked shelves, hand-moulded forms, cast-metal seats and geometric sculptures.
Assembly features a selection of works in wood, different kinds of metal and "wood mud", a mixture of wood dust and glue that Knutson uses like clay to sculpt various objects with his hands. Imagined as a whimsical gathering of handcrafted objects, the exhibition focuses on Knutson's understated sense of innovation and honesty, especially in the way he chooses to finish his pieces: visible markings from the tools used and the making process, in combination with minimal use of varnish or other coatings, allow the viewer/user to explore and experience the materiality of each object in a more direct way.
Conceived as exercises in pure making, Knutson's objects are part of a personal, introspective kind of design-making. Through constant and playful experimentation, he explores what it means to be human through craft, and particularly what it means to be "a human making things in this day and age".
When: Until January 8, 2022
Where: Carwan Gallery, Polidefkous 39, Piraeus
Web:https://www.carwangallery.com/
Kallos: Retracing Beauty Through the Ages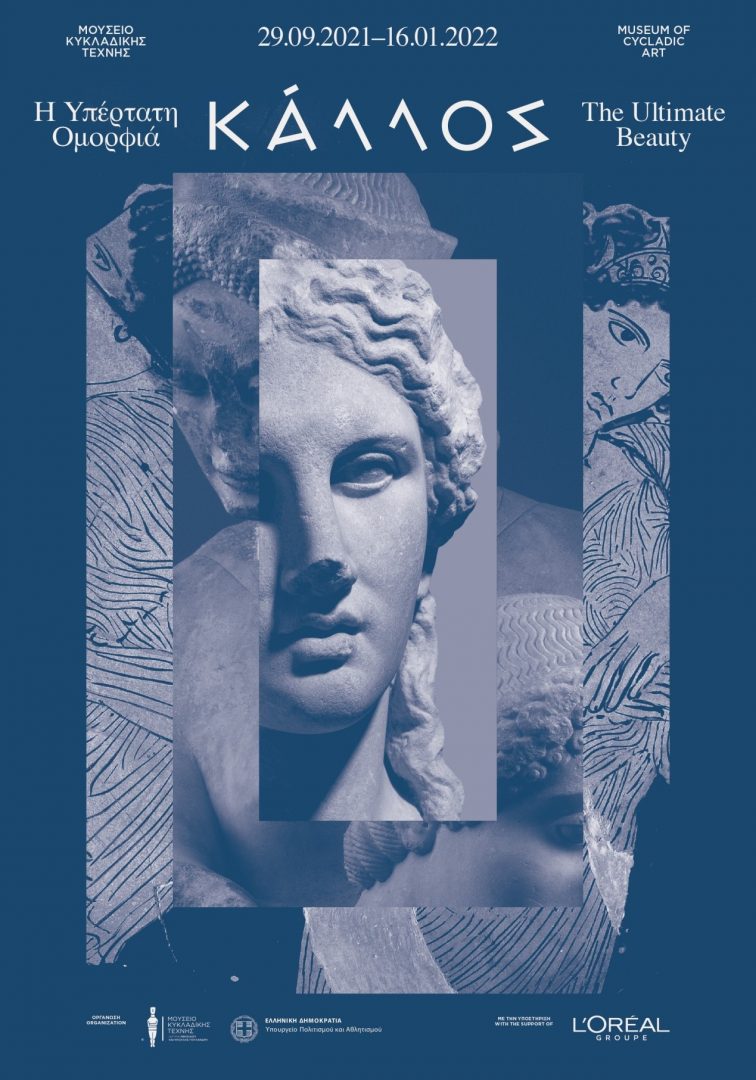 What: The Museum of Cycladic Art celebrates beauty through 300 exceptional antiquities from Museums and Collections in Greece and abroad. The ancient Greek word Kállos essentially means beauty and is associated with both the female and the male sex. However, the concept of Kállos in its ultimate dimension is not a word signifying merely beauty. It is an ideal that was developed in ancient Greek thought, expressed through poetry, lyrics and in texts of philosophers. They describe it as a combination of the beauty of physical appearance with the virtues of the soul. The exhibition in the Museum of Cycladic Art refers to this dimension of Kállos, highlighting the contribution of ancient Greece to the definition of the meaning of "Beauty" through history.
When: From September 27, 2021 to January 16, 2022
Where: Museum of Cycladic Art
Website: www.cycladic.gr 
Meta: Infusing life into decomposed nature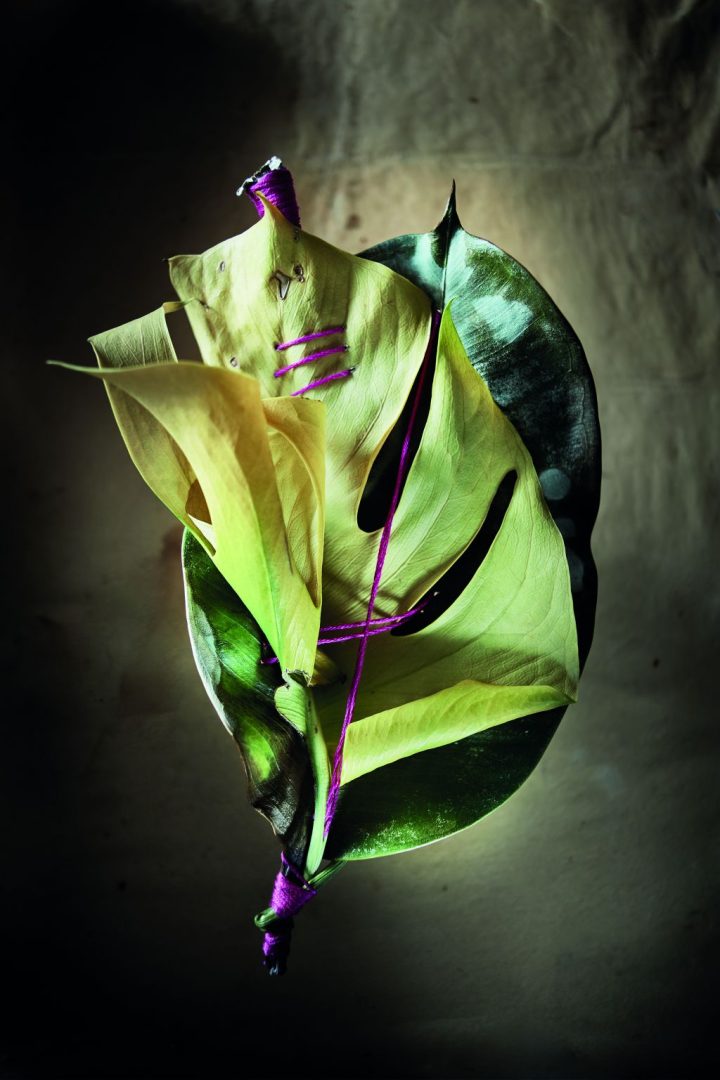 What: Depo Darm Contemporary Art Space presents méta, a collaboration by Kanella Arapoglou and Manos Chatzikonstantis. The two creators worked independently from one another, utilising their respective artistic tools. The outcome is a series of photographic works themed around transition, the nature of time and personal memory.
Kanella Arapoglou has encompassed embroidery into her visual language, using traditional techniques, with unexpected and subversive results that question stereotypes. Manos Chatzikonstantis employs photography on a personal level by attempting to understand and map memories and imperceptible occurrences.
Their collaboration began through Kanella's idea to creatively intervene in the leaves, untimely falling off one of her plants. These ephemeral works acted as a trigger to Manos, who, observing them over time, recorded their transition to a subsequent state. This exchange, the dialogue between the two artists that resulted in their collective works, manifested a meta-collaboration of sorts, an amalgam of techniques.
When: Until December 30, 2021
Where: DEPO DARM Contemporary Art Space, Iroon Skopeftiriou 54 – 56, Kaisariani
Alexandros Georgiou colour-soaked child-like paintings beg introspection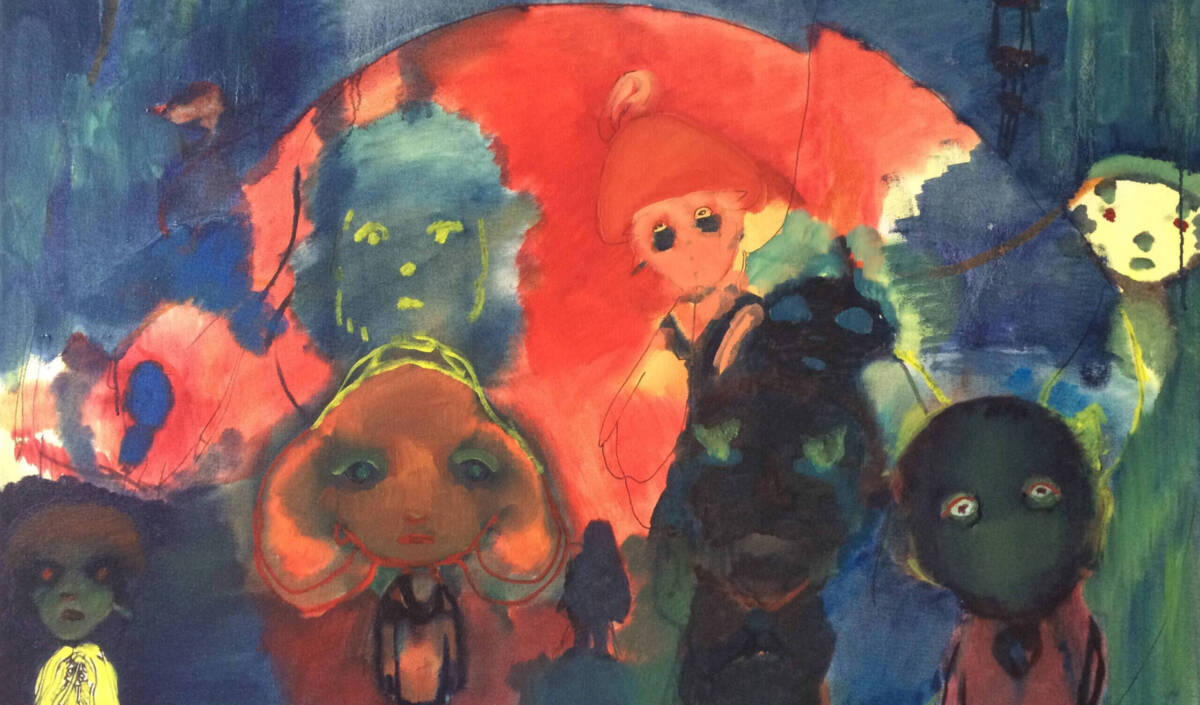 What:  An exhibition of oil paintings on canvas and works on paper created by artist Alexandros Georgiou in New York and Athens from 2017 to the present. The works present a multicolored world, in which mysterious creatures reside and interact, at times anthropomorphic and at others not, as if from the subconscious. Using oil paints and marker pens, the artist creates works which combine a harsh linear sharpness, with a fluid and tender surface.
The title of the show is borrowed from one of Georgiou's works and reminds one of a fairytale. The prince is a child, his crown is blue and he meets the family in his body, reminiscent of a dream. Perhaps he has been separated from his family and meets them in his body as a physical reaction to the emotional pain?
Georgiou is known predominantly for his traveling art projects in Iran and India. While travelling, the artist hand makes postcards and overlays them with black and white photocopies of photographs he has taken on his travels, which he then paints over. He sends the works by post daily, the recipients sometimes known to him and at other times unknown, thereby creating a dialogue and a sense of shared experience and of the passage of time.
With his new paintings as the medium, Georgiou's journey to remote places on earth is replaced with a journey into the depths of the self. In this inner journey, he meets and resurrects these fantastical, mysterious, joyous and dejected creatures which he recreates in his paintings.
When: Until February 24,  2022
Where: Rebecca Camhi Gallery, Leonidou 9, Athina, https://www.rebeccacamhi.com/
---