Excerpts from A Passage to Paradise: Theatre in Athens
Passage to Paradise – Hellenic Sketches of the Mind traces the arc of Yannis Zervos' eventful, chequered life, criss-crossing places and people in a racy, engaging style, peppered with dry humour, incredible story-telling skills and perceptive insights into modern Greek history.
I am having dinner with Eleni Karvouni, an old friend who teaches Modern Greek at the Athens Centre. Her daughter Kora walks in, having just finished her evening show at the theater. She is a talented and award-winning actress who has performed in various theater productions in Greece, the U.S., South Korea and Italy, collaborating with notable directors such as Peter Stein, Anatoly Vasiliev, Dimiter Gotscheff and Laurent Chétouane. Her twin sister, Viva, an accomplished artist, is also at the dinner. Both sisters are childhood friends with my daughter Anthea, who studied acting at Skidmore College before becoming involved in her African adventures.
At some point, Anthea works with renowned Greek theater director Elli Papakonstantinou on a production in Edinburgh. Elli is the founder of the ODC Theatre Company, located in a cavernous old tanning factory called Virsodipsio on Orfeous Street. Her productions range from Shakespeare to Sylvia Plath, combining hi-tech lighting, music, and innovative adaptations that take one's breath away. Elli regularly puts on shows in Europe, at the Athens Festival and at La Mama Theater in New York. She is a twice-awarded Fulbright scholar, teaches drama in London, and inspires her actors. Her husband Tilemachos Moussas, a composer and musician, often writes music for her shows in addition to putting on his own concerts with unique vocalists and other talented musicians.
The theater scene in Greece changes drastically when the National Theatre in 1958 permits director Alexis Solomos to stage a production of Aristophanes in the ancient theater of Epidaurus. Women and boys under eighteen years of age are not permitted to attend due to its racy language and sexual innuendos.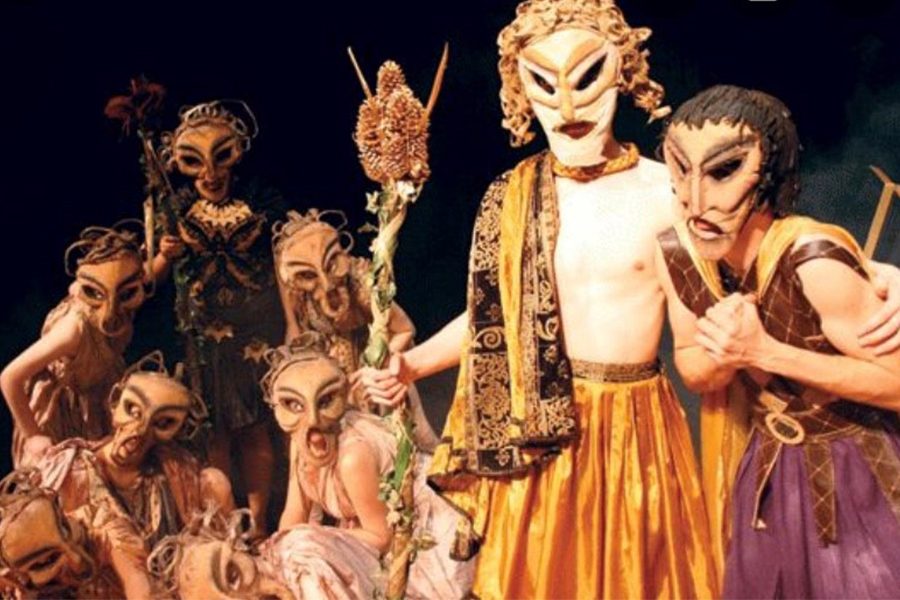 There are only three or four theaters in Athens at the time. Between 1953 and 1958 the population of Athens triples. The Civil War results in an influx of conservative and mostly uneducated farmers, shepherds, tradesmen and others whose Orthodox prism clashes with Aristophanic irreverence. The production also tours in France, playing at the Theatre of Nations festival, successfully introducing Aristophanes to a Catholic and Protestant milieu.
Twenty years later in London, Peter Hall directs Lysistrata, translated by a Greek scholar from India. The costumes are designed by the now-famous Dionysis Fotopoulos. Since then, Aristophanes has been in fashion in Greece and throughout Europe. As a footnote, in 1917 the Red Army put on a production of Lysistrata by soldiers in the Red Square, but Lenin forbade further shows due to the emphasis on the sexual scenes, and the degrading political overtones.
Aristophanes is invisibly laughing in the crowd.
Greece is not only the birthplace of classical plays but continues today with a theatrical presence that is distinguished by innovative directors and superb actors. In addition to the State National Theatre, Athens has over one hundred active theater companies, several acting schools and a devoted public. Ancient Greek theaters are still used in the summer, the highlight being the performances at the ancient theater of Epidaurus in Argolis, attended by thousands of people.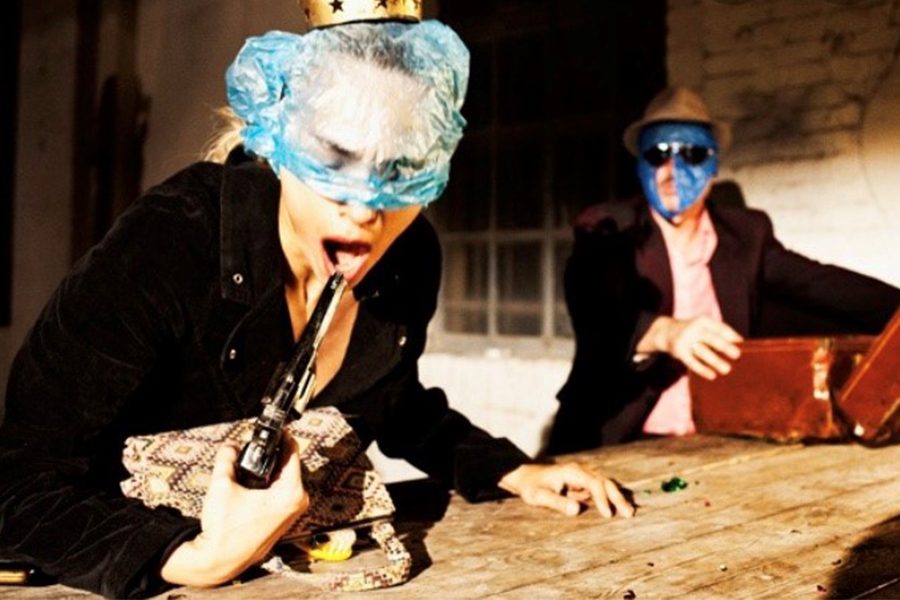 Many actresses opened their own theater companies, most notably Marika Kotopouli's Theatro Kyveli in Omonia Square; the Aliki Vougiouklaki Theatre on Amerikis Street; and Theatro Bretannia on Panepistimiou Street, founded by actress Mimi Denisi. Another salient figure is Sissy Papathanassiou, who works for the Ministry of Culture as well as arranging annual theatrical readings, with performances at the National Theatre as well as at the famous Karolos Koun Art Theatre.
Our musical productions of Aristophanes, all directed by Arthur Beer, are both refreshing and enjoyable despite our limited resources. It is hard to compete with such greats as Minotis, Koun, Peter Hall and Sam Mendes in the glorious site of Epidaurus.
In 2011, I am at the coastal resort of Lagonisi, planning to attend an evening production of Richard III with Kevin Spacey and director Sam Mendes later at Epidaurus. It is a beautiful, warm day and I decide to water-ski once around the bay. A chance encounter with a freak wave twists my leg, damaging all the tendons; it is excruciatingly painful. I end up immobile and miserable at Hygia Hospital. It is Sunday and the orthopedic doctor is away. On Monday morning he appears and says, "I am sorry I could not attend to your injuries, but I was in Epidaurus attending the production of Richard III."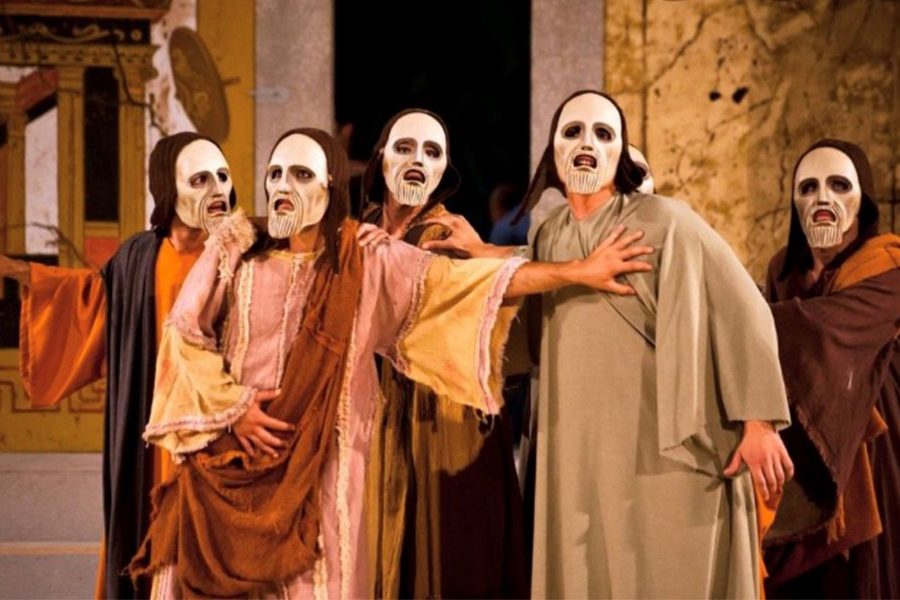 "How was the show?" I ask.
He replies, "It was outstanding; but there was one thing wrong."
"What was that?" I say.
He smiles and replies, "Kevin Spacey, playing Richard III, had the crutch under the wrong arm."
It certainly did not detract Spacey from eventually "catering nimbly to a lady's chamber to a lascivious pleasing of a lute."
Professor of Russian and Greek, Richard Burgi, from Princeton University, used to keep a flat in Athens just to go every night to the theater. He considers it the best in the world. Both Eleni Karvouni and Ellie Papaconstandinou also own houses on the island of Kea.
A perfect stage setting for a curtain call with Cycladic overtones, gracing our lives.
---