The Benaki Museum Café revisits a Berlin instituiton with new art on its walls
Long a favourite of museum visitors and ladies-who-lunch, the Benaki Museum restaurant on Koumpari Street welcomes visitors to its renewed space, with extended hours and a new aesthetic that channels the legendary Fofi's restaurant in Berlin. With inspiring art by Alexis Akrithakis, and letters and works by his iconic peers who visited his wife Fofi's popular restaurant, the ambience is pure '70s Berlin. The artful cuisine by Deipnosofistirion leans heavily on seasonal vegetables, and the menu lends itself easily to sharing.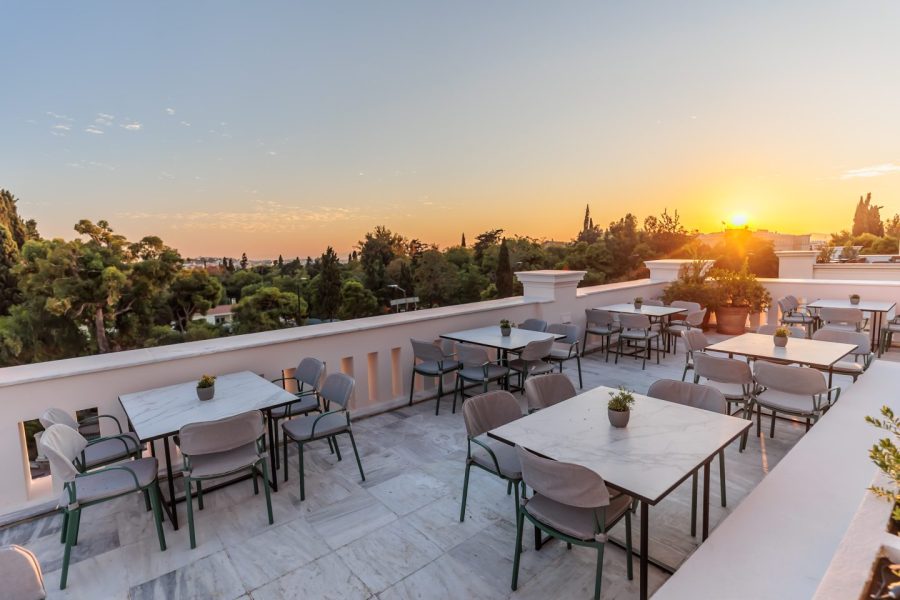 The Benaki Museum Cafe gets a makeover and, much to our delight, extends its generous hospitality and opening hours from 10 am to 1 am. Overlooking the spectacular National Gardens, this is the perfect perch to meet friends for after-work drinks or a refined meal to the clip-clopping of the elite Presidential Guards.
On the walls, Alexis Akrithakis' lace-like and labyrinthine 'tsiki tsiki' artworks share space with letters, gifts, notes and doodles by his peers from the Berlin art scene, regulars at Fofi's in the bohemian '70s. Fofi Akrithakis' restaurant was officially called Estiatorion, but to the artistic fraternity in Berlin, it was just Fofi's. Patrons came for her délectable cuisine as well as her larger-than-life persona and soon it was the meeting point for the creative community. In what would seem like shameless name-dropping, almost anyone who had some creative cred was a regular at Fofi's: Günther Brus, Herman Nitzch and Ossie Wiener to Jorge Castillo, Costas Tsoclis, Konstantin Xenakis and more recently Yiannis Psychopaidis, Rebecca Horn, Martin Kippenberger, Jannis Kounellis, Markus Lupertz, Robert Wilson, Christo and Jeanne-Claude, writers Heiner Müller and Thomas Brasch, musician Wolfgang Rihm, Richard Burton, John Le Carre and Francis Bacon – all had their regular table here as did Laurie Anderson, Daniel Barenboim, Helmut Kohl, Christian Lacroix and Udo Walz.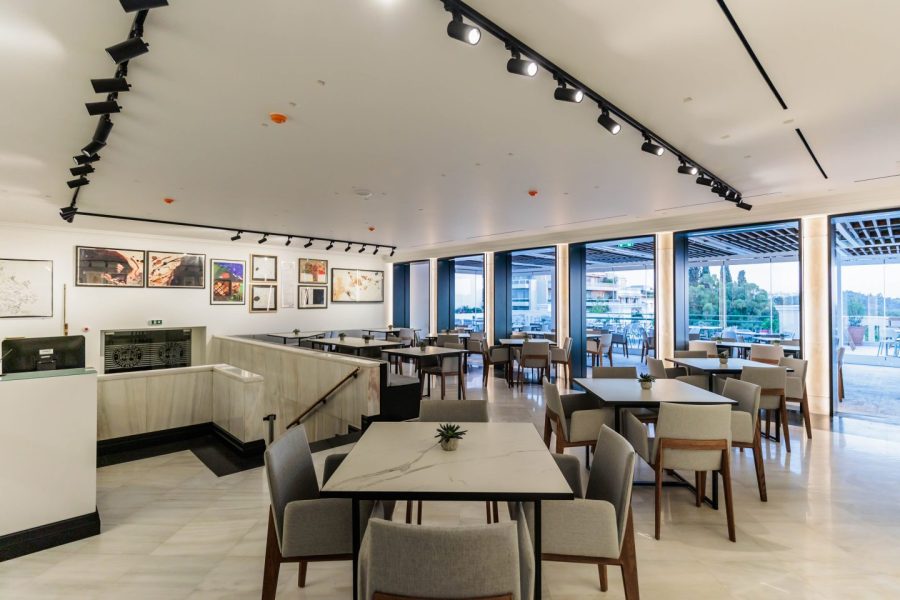 Curators Chloe Akrithakis and Alexios Papazacharias thoughtfully adapt Fofi's story into Benaki's narrative. The kitchen helmed by Executive Chef Dimitris Skarmoutsou also pays tribute to the recipes that regaled the Berlin cognoscenti with a menu that changes daily. And what's more, all Museum members can now enjoy a complimentary cup of coffee daily from 10am to 11am. We can't think of a more artful way to kickstart your Athenian day.
Info: The Benaki Museum
Koumbari 1, Athens.
Opening hours: Daily, including weekends, from 10am to 1am. Closed on Tuesdays.
For reservations: Τel. 210 3671 030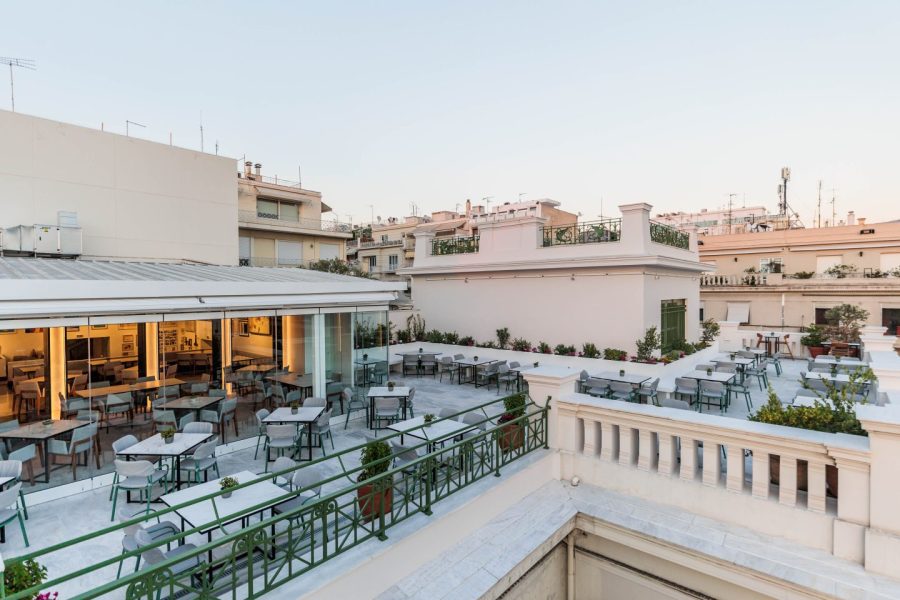 ---