Mark Mulroney at the Allouche Benias Gallery
WHAT: Allouche Benias Gallery announces the upcoming solo exhibition, 'Let's Get Started' by Mark Mulroney.
In this show, Mark Mulroney presents in Allouche Benias Gallery a series of works that came together during the Covid-19 quarantine. In an attempt to reverse the negative feelings of isolation and uncertainty, he offers the viewers an alternate and positive perspective of the circumstances. His surrealistic approach to vulgar yet lively scenes, portraits of alluring women, observant men and art history references, now takes shape through an installation of colorful acrylic paintings and wooden sculptures.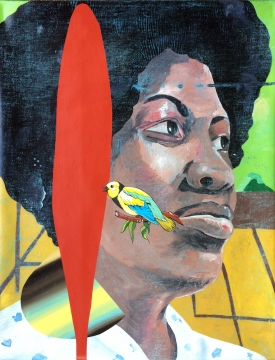 "As I look at the work for the show, I think that every painting made is wrapped up with the pandemic and feeling trapped, alone and yet also hopeful that we will get past this period and be able to see our friends again"
WHEN: Until April 1, 2021
WHERE: Allouche Benias, Kanari 1, Kolonaki, Athens, Tel:+30 210 338911
---