Make a Post-lockdown Date with Athens' only Kosher Restaurant, Gostijo
Do you know your Sambousak from your Sfoungato? Take a taste safari through the fragrant Mediterranean flavours of the Sephardic Jews – and enjoy a window into the culture of the local Jewish community – at Athens' sole kosher restaurant, Gostijo.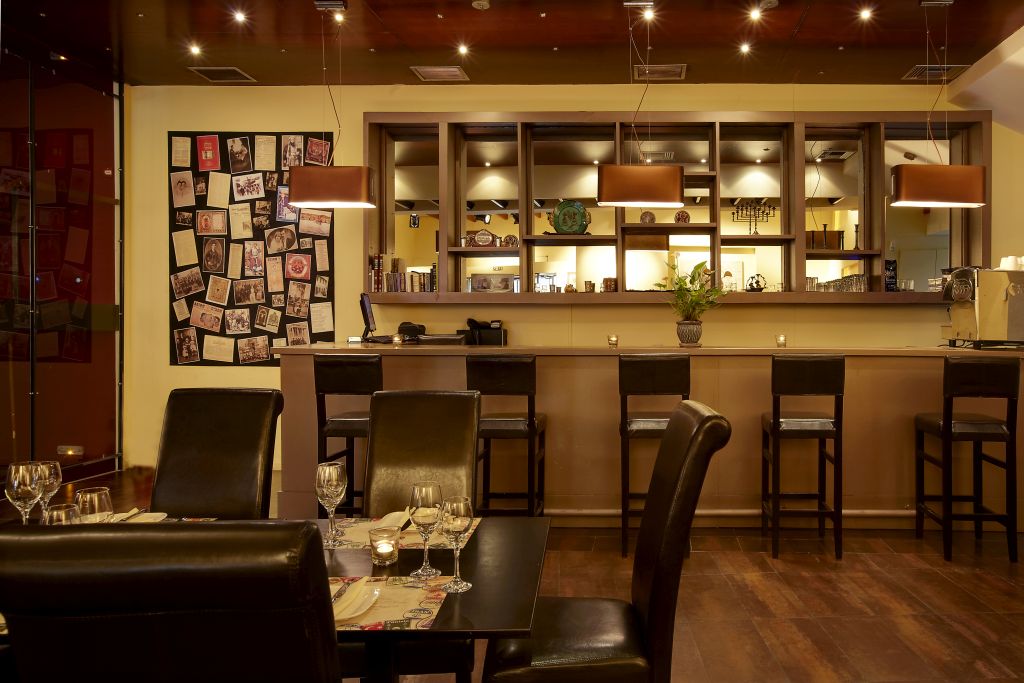 For French-born Nehama and New York-bred Mendel, Gostijo was the culmination of a dream: that of establishing a Chabad organization in Athens. The objective was to keep alive Jewish traditions and the restaurant was a natural progression. Catering to the 3000 strong Jewish community living in Athens but also to the non-Jew Greek public at large as well to travelers visiting Greece, Gostijo, which means filema in Greek or the communal sharing of food in Ladino, (the language spoken by Sephardic Jews), opened in August 2011, and, as its name suggests, has been serving more than just a simple meal but rather sharing a vision of promoting the culture of the local Jewish community and that of Sephardic Jewish traditions.
Sephardic cuisine traces its roots to the Jewish community who were expelled from Spain in the 15th century and settled in various countries around the Mediterranean basin, including Greece. For the restaurant, Nehama and Mendel culled recipes from the most talented cooks within the community to offer a journey through the Mediterranean flavours of the Sephardic Jews.
Located in the trendy neighborhood of Psiri, close to the tourist attractions of Athens, Gostijo has attracted visitors from abroad as well as locals who come to savour this ethnic cuisine. The decor is minimal yet inviting and cozy. With walls in earthy hues of ochre and brick red, embellished with paintings by Sephardic artists, collages of pictures retrieved from the Jewish Museum of Athens and of newspaper clippings from old newspapers (especially from the bilingual Axion, published in Ladino and Greek upto 1945) Gostijo offers a rare insight into an otherwise obscure, and forgotten past.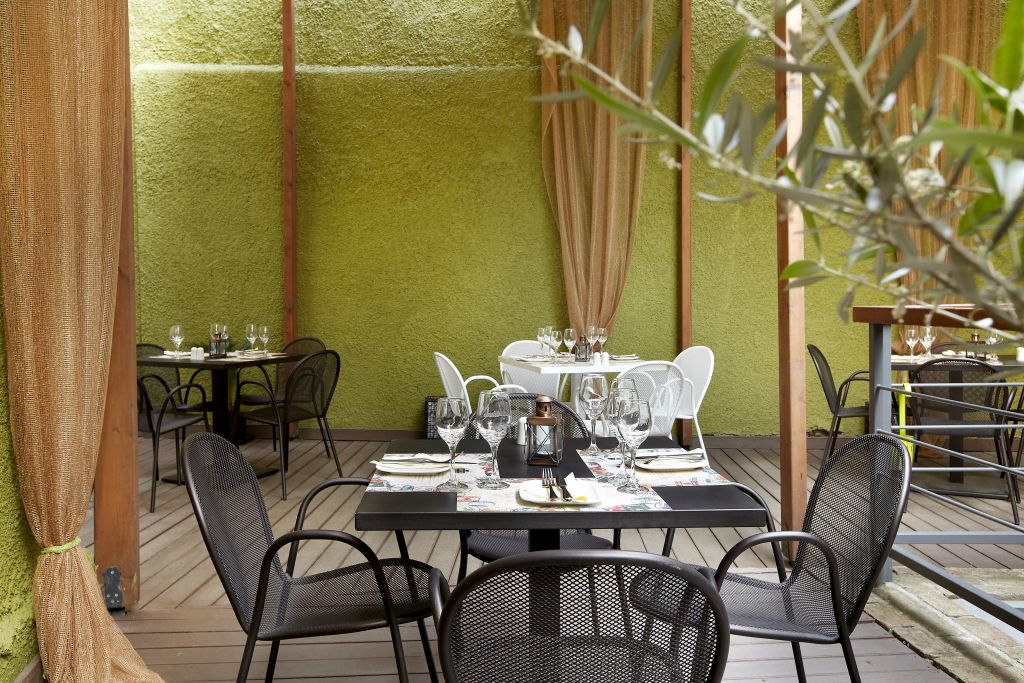 A large golden tree in plexiglass that dominates the restaurant, Nehama explains, symbolizes the "the tree of life" and in particular represents the different communities of the Sephardic culture that are spread out like different branches of a tree but share the same roots.
Housed in what used to be popular nightclub, Gostijo is extremely spacious with an elegantly appointed patio, a lovely exterior space done up in light green and beige and whiffs of jasmine floating past. Gostijo has acquired a solid reputation and a loyal following amongst local patrons as well as travellers who come to indulge in Sambousak and Bourekitas (small home-made triangular pies stuffed with minced meat), eggs Haminados, Sfoungato (fluffy omelettes) and Keftes de puerro (leek fritters). Try their rolled eggplants stuffed with minced meat, meat stew with prunes, chicken baked in a clay pot, meatballs with three sauces and more. Vegetarian options include Falafel (chickpea fritters), Humus (chickpea spread), Mujjadera (beans with rice) and stuffed vegetables. All the dishes are lovingly prepared with carefully chosen ingredients, and follow recipes that have been handed down from generation to generation.
Pre-pandemic, Gostijo used to organize regular events with live Greek and Ladino music. Gostijo also caters for bar mitzvahs and kosher events in various locations in Athens and Greece. The restaurant also hosts a Kosher mini-market with selected products including cheese, marmalade, salami, as well as an impressive variety of wines imported from Israel, France and Italy on its premises. Nehama and Mendel try to change the menu according to what is fresh and seasonal.
On why Nehama adopted Greece as her country of residence, she shrugs and attributes it to the Greek zest for life – of being surrounded by talented people who know how to enjoy life's little pleasures despite the crisis. Mazel Tov to a bold new venture.
Gostijo, Aisopu 10, Psyrri. Tel: 210 323 3825
Closed due to Covid restrictions. Open from Monday to Thursday from 16:00-22:00 & Sunday from 16:00-22:00
---