In Search of Aphrodite – a Goddess for all Ages
In a week where love is celebrated at its kitschiest best, Tenia Christopoulos analyses award-winning historian Bettany Hughes' podcast organized by the British School at Athens on the much-commercialized goddess of love, Aphrodite. Aphrodite is no mere Disney-styled mermaid rising from the foam. Her immortal legend is as complex as the history of women itself. From Mesopotamia to modern-day London; from Botticelli to Beyoncé, historian Bettany Hughes unveils the remarkable tale of one of antiquity's most potent myths.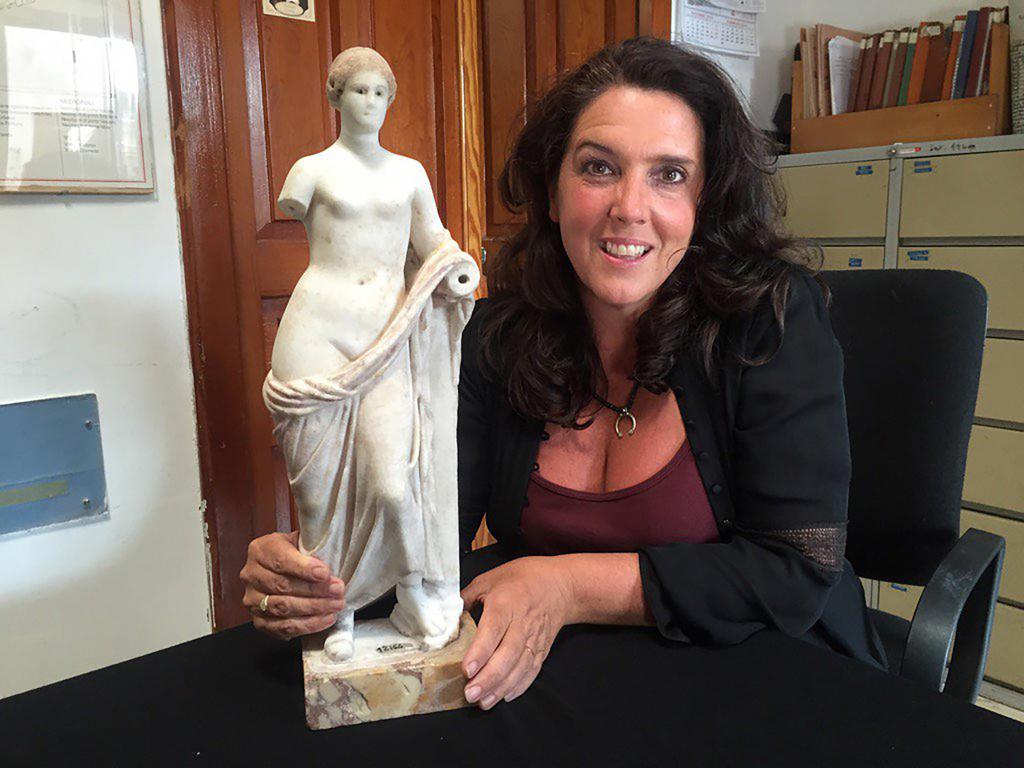 In a discussion organized by the British School at Athens, historian and New York Times bestselling author Bettany Hughes took on the Herculean task of condensing several thousands of years of the image and evolution of Aphrodite/Venus into an hour's Zoom presentation. One is bound to learn something, even quite a lot, but the subject is just too immense. We are not discussing a mere Demeter or Persephone here, but rather Aphrodite, who rose from the sea foam of Cyprus (or was it Kythera?), who was somehow descended from the Middle Eastern Goddess Ishtar, or Annina, and who later became the Roman Venus.
Hughes' central message is this: the watered-down (and slightly ridiculous) contemporary understanding of Venus/Aphrodite is as inadequate and false as a Disney projection of woman.  Aphrodite was not "the little mermaid".  This ancient goddess was fierce. The sea foam from which she rose was not a calm, pastel lagoon. It was bloody and murky and dangerous. Aphrodite reigned. She accepted sacrifices. She had handmaidens serving her. She was beautiful and evil. She was armed for conflict and she often created those very conflicts. She was erotic and even sometimes presented as bearded. Would call her transgender today?
In this case, "cherchez la femme" may be best done through etymology. Aphrodite named from the foam aphros from which she rose. Her magnetism, her sexual prowess was more than mere attraction. It was magical, otherworldly, as those aphrodisiacs which were "of her".  As in the case of Venus, we look at language, at venereal diseases, the devastation of desire.  We venerate.
In short, Aphrodite/Venus was everything that is woman, stripped of men's wishful thinking. Her story, her evolution, is as complex as the history of women itself. It is interesting and perhaps sad that her figure of the last hundred years or so became angelic, as Cupid on a Valentine card. And as powerless.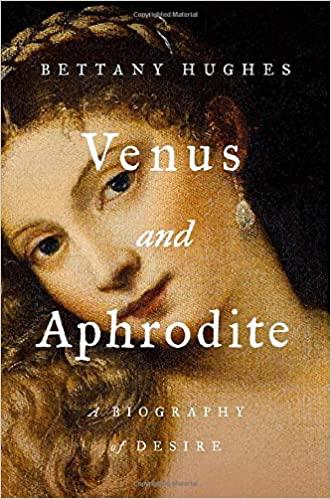 Bettany Hughes' Venus and Aphrodite is a joy to read and listen to – it brings together ancient art, mythology and archaeological revelations to tell the story of human desire. From Mesopotamia to modern-day London, from Botticelli to Beyoncé, Hughes explains why this immortal goddess continues to entrance us today – and how we trivialize her power at our peril.
Bettany Hughes is an award-winning historian, author, and broadcaster. She is currently a professor of history at the New College of the Humanities and a research fellow of King's College, London. She is the author of three popular books, including the New York Times-bestselling The Hemlock Cup. She lives in London.
---