Guided Tours in English at the Goulandris Museum of Modern Art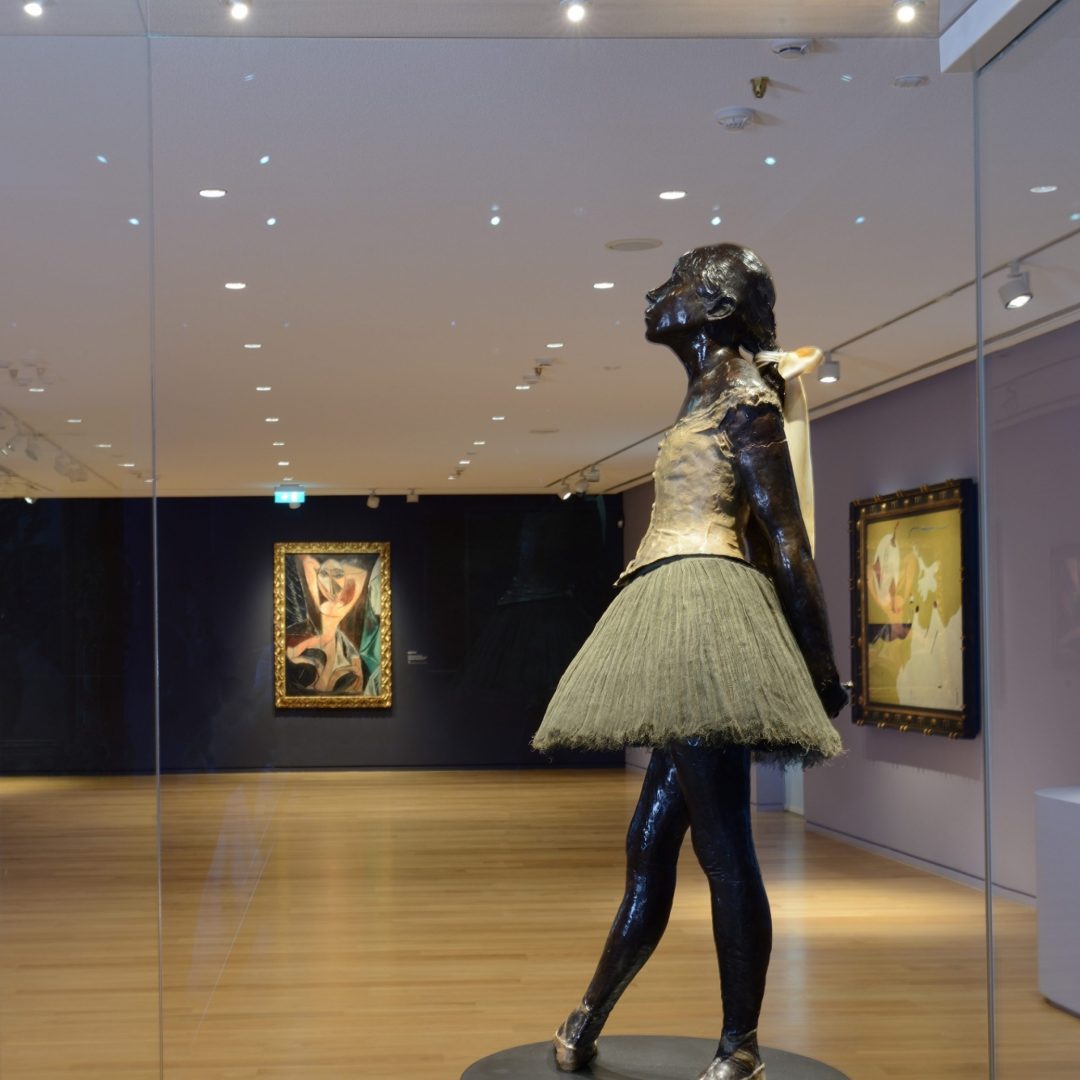 The Goulandris Museum of Modern Art has long advocated for the idea that art should be open to society, and has continued furthering that mission with English tours 3 days a week. Who will you find and what will you discover in this wonderful expansive collection?
What: In one of the most important private collections to be assembled in the course of the second half of the 20th century, the Basil and Elise Goulandris Foundation hosts an incredible collection of modern artworks from some of the most renowned contemporary artists. Guided tours in English take place three times a week in 90-minute sessions. If you'd like to attend a guided tour, make sure to bring your proof of vaccination along.
Artists featured in this expansive collection include Cézanne, van Gogh, Gauguin, Monet, Degas, Rodin, Toulouse-Lautrec, Bonnard, Picasso, Braque, Léger, Kandinsky, Miró, Giacometti, Balthus, Pollock, Bacon, Lichtenstein and Botero as well as acclaimed modern and contemporary Greek artists including Parthenis, Bouzianis, Vassiliou, Hadjikyriakos-Ghika, Tsarouchis, Moralis, Tetsis, Takis, Chryssa, Stamos and others.
When: Wednesday, Friday, Sunday: 10.00-11.30
Where: The Basil & Elise Goulandris Museum of Modern Art, 
13 Eratosthenous st, Athens 
+30 210 72 52 895
Website: https://goulandris.gr/en/
---