EVZONES | Group Exhibition
WHAT: 64 distinguished Greek artists participate in the exhibition of NPO "Fermeli" entitled "Evzones", framed by an original core of historical reference, consisting of photographs, historical relics and collectibles from public and private collections. Conversing and drawing from the parallel valuable historical core of the exhibition, the goal of both the organizers and the curators is for its modern imagery not to be consumed in stereotypical and graphic depictions of a "paper" image of Evzone, but to be reinforced with pulsating emotionally depicting paintings. Portraits of people, heroes who existed, and popular or academic painting patterns that were created and disseminated in the past. To be embroidered with precious details that in an inspired conversation with the ancient and Byzantine past of the Evzonas costume, lead to an organic modern inspiration.
WHEN: Until November 23
WHERE: Athens City Museum, I. Paparrigopoulou Str. 5-7, Athens. Tel: +30.210.323.1387, athenscitymuseum.gr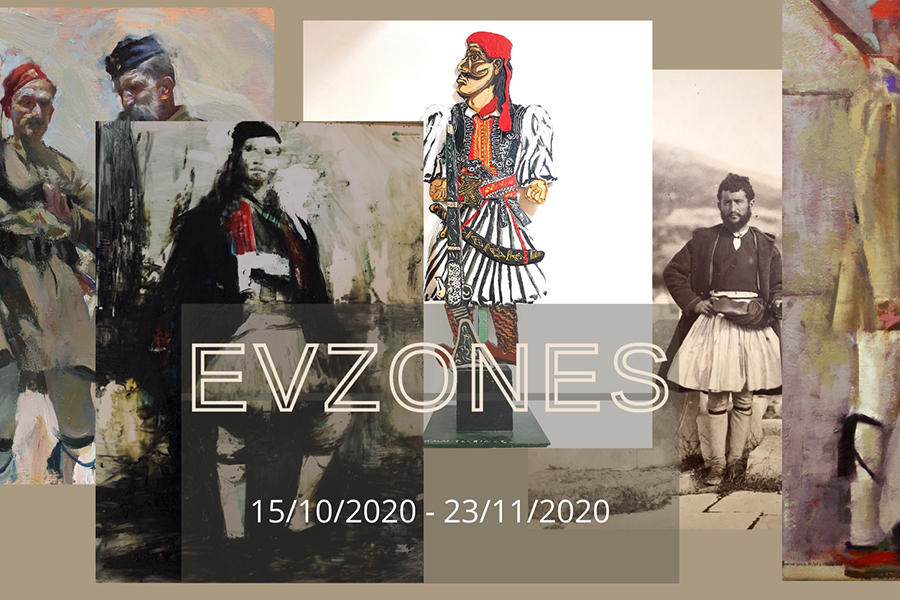 OPENING HOURS:
Monday-Friday 09: 00-16: 00
Saturday & Sunday 10: 00-15: 00
Tuesday closed
Entry is permitted ONLY with the use of a mask and guests are required to follow the markings that specify the maximum number of people per room.
---