Ski camps by Trekking Hellas: Engage your children with winter sports and activities
Looking for a creative way to engage your kids this winter? Trekking Hellas organises special camps and courses with trained professionals for serious winter fun!
FEBRUARY SCHOOL HOLIDAYS
Ski & Snowboard Camp in Mt Helmos // February 20-25, 2022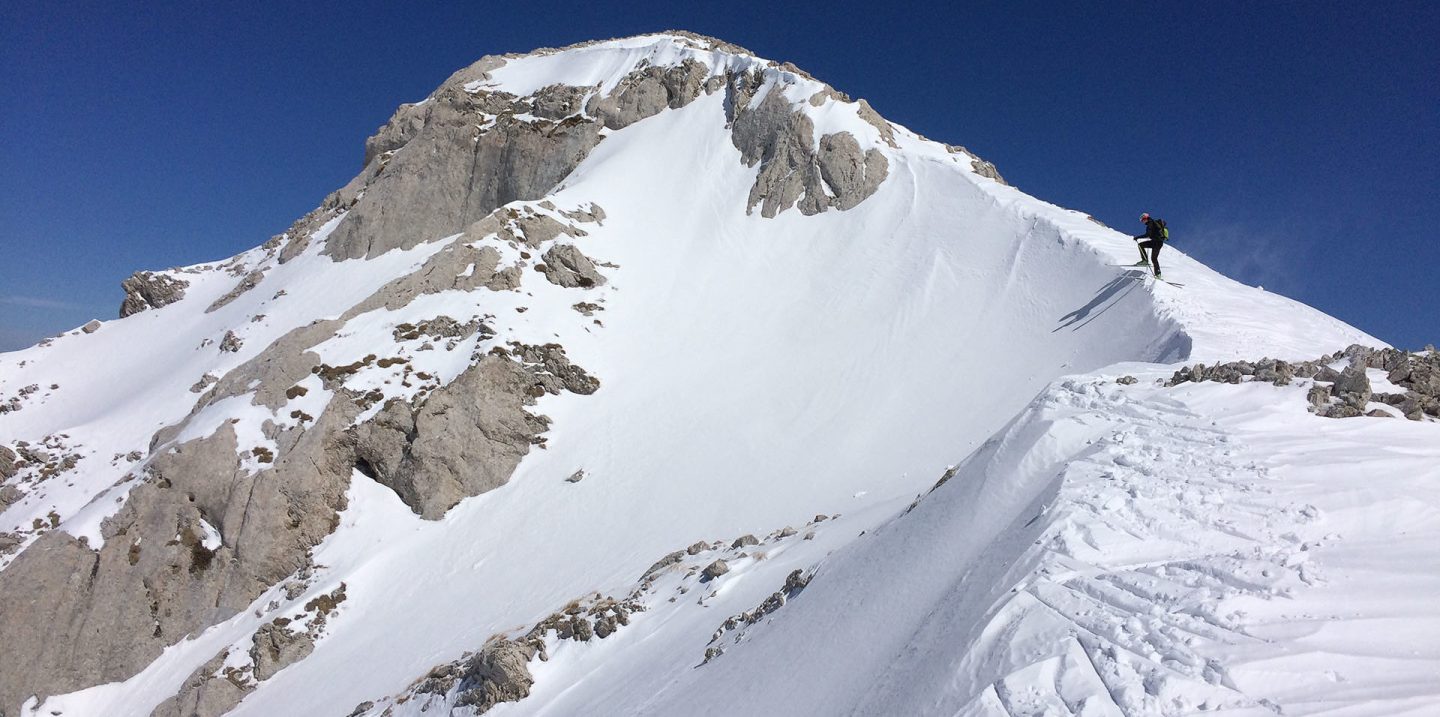 An unforgettable winter break full of skiing, snowboarding and an array of winter activities awaits kids aged 11-15 in Kalavrita!
The kids will be staying at the beautiful ​​Orias Guesthouse (1,000m.), located in the village of Kerpini just 10' from Kalavrita.
6 full days of winter activities, including skiing or snowboarding, educational and fun time is on the menu! An exclusive camp for a small group of kids, where they will not only improve their skiing skills, but enrich their skillset through new and exciting winter activities, such as hiking, stargazing, orienteering, igloo construction and even climbing on a 6.5-meter artificial climbing wall. They will meet professional mountain guides, environmental scientists and learn all about mountain safety.
Our "ski & snowboard school" includes 5 days of 4-hour lessons with trained ski instructors for small groups of 3-4 kids, that will be formed based on their ski level.  Are you all ready for an unforgettable week?
3-day Camp on Mt. Parnitha: Action time and Robotics workshop // February 21-23, 2022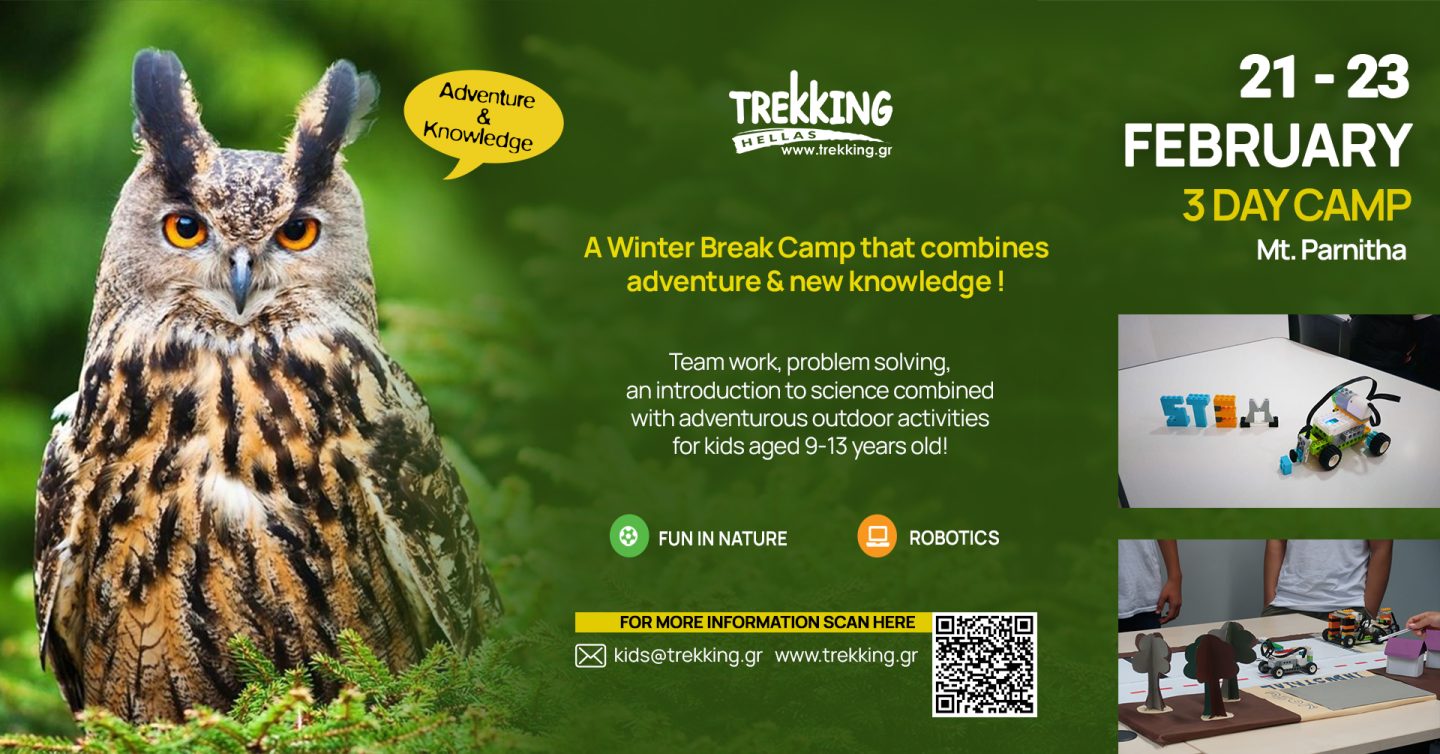 A 3-day Camp that combines adventure and knowledge for kids aged 9-13, organized in collaboration with STEM Education (Organization of Educational Robotics, Science, Technology & Mathematics). We aim to create an authentic contact of kids with nature through exciting and adventurous activities, but also give them the chance to broaden their horizons, through the acquaintance with the world of robotics. The workshops will show the kids how technology can be used for the protection of our natural environment!
Website Link: 3-day Camp Mt. Parnitha: Action time and Robotics workshop
Last Call: Registrations until Monday, February 14th
REGULAR SCHOOL PROGRAMME
8-day Ski Camp on Mt. Parnassos // February weekends (8-day Skiing Camp)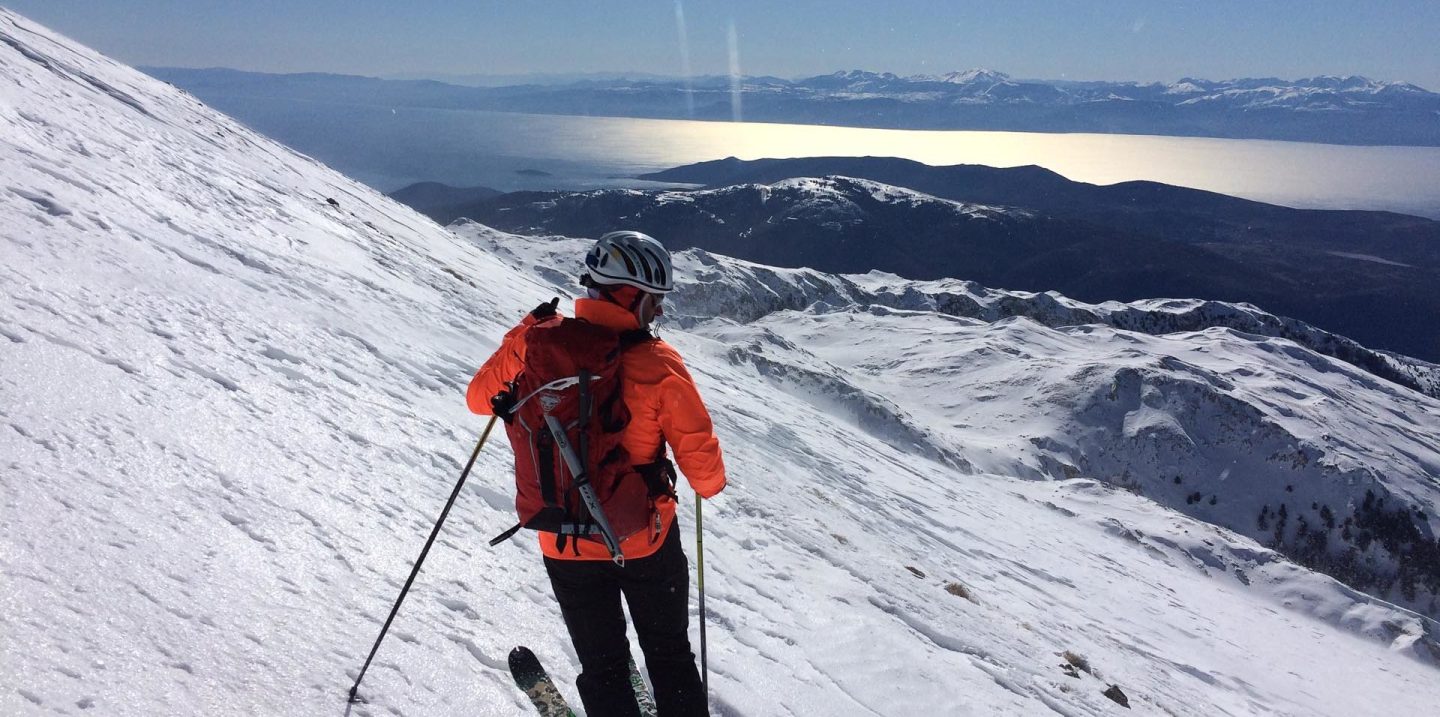 Our experienced Trekking Hellas teams of Pertouli and Parnassos will be organizing an 8-day Skiing Camp operated on a weekly basis for kids on Mt. Parnassos! The kids will have the opportunity to learn the secrets of skiing with certified and experienced ski instructors and have lots of winter fun. Now, we don't have to wait until the summer to meet again! We will be waiting for you all for some real winter action on beautiful Mt. Parnassos!
Website Link: 8-day Ski Camp on Mt. Parnassos
Registrations for the coming weekends as follows:
February 12-13, 2022, until February 8th
February 19-20, 2022, until February 14th
February 26-27, 2022, until February 21st
REGISTER NOW: www.trekking.gr & https://trekking.gr/paidia-drastiriotites-kataskinoseis-2022/
Facebook: https://www.facebook.com/groups/trekkinghellaskidsgroup
---