Disoriented Dance / Misled Planet: Dionisis Kavallieratos
WHAT: Dionisis Kavallieratos' commissioned work for NEON comes alive at the Odeon of Herodes Atticus. An in situ installation, curated by Polina Kosmadaki, the work consists of a circular dance of about forty sculptures unfolding on the orchestra pit of the Odeon, bringing together aspects of different eras and civilisations, from prehistory to antiquity to theatre,  pop culture and folk art, referencing the tropes, rituals and kinesiology of ancient drama. Book now for 20-minute performances at this iconic venue.
WHEN: Until July 3
WHERE: Odeon of Herod Atticus, Dionysiou Areopagitou, Athina, Tel: +30 210 3224625, To book tickets click here: neon.org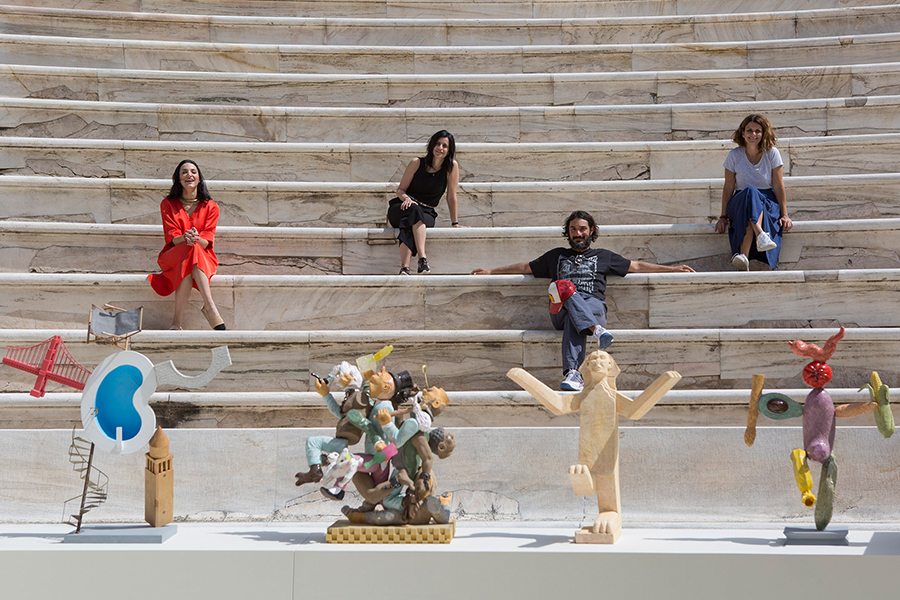 Opening hours Tuesday-Sunday 17:00-20:30.
Free admission.
Up to 20 persons at a time will be admitted to the exhibition, in compliance with the directives of the Ministry of Health.
Booking is required.
---