Children's painting contest at the Cycladic Museum draws huge interest
A whopping 26,500 budding artists participated in The Cycladic Museum's annual painting contest which presciently asked children to portray their reflections in an ancient bronze Cypriot mirror.  The drawings by promising, young, talented contestants will be on display online until the end of the summer.
The Museum of Cycladic Art in Athens, Greece, has been organizing a painting contest for children aged from 4 to 15, from Greece and abroad, for the past 7 years, with all participating works presented in the annual Κids painting contest exhibition. For the first time this year,  the exhibition turns digital and results in a completely new way of showing 26,500 children's paintings.
For this year's contest titled "I AM… How I see myself" young artists were invited to be inspired by an ancient bronze mirror dating to 1200-1050 BC, which is exhibited at the Museum's Cypriot Art Collection. They had the opportunity to look at themselves, capture their own thoughts and imagine their own world inside or outside the mirror.
The Selection Committee members (Jannis Varelas – artist, Nikomachi Karakostanoglou – sculptress, Panos Kokkinias – photographer, Polina Kosmadaki – curator, Xara Marantidou – architect, visual artist, designer) awarded 36 winners and 132 most distinguished works, which you may check out online, alongside videos of dance and theatre performances as well as home activities, centred around the theme of the mirror.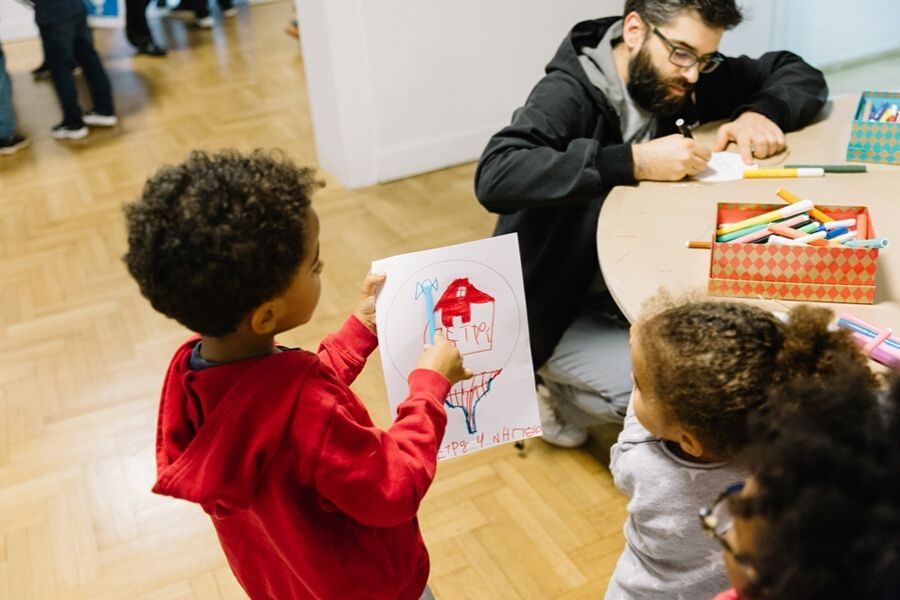 The ancient bronze mirror – inspiration for the contest subject
Mirrors from ancient times are mainly associated with women's beauty. Polished copper mirrors have been found in Mesopotamia and Egypt dating back to the 4th and 3rd millennium BC, respectively.
Over time, mirrors were also made of other materials, such as silver. There were mirrors without decoration and others with engraved or embossed representations on one side. Their handles, either made of the same metal or wooden or of ivory, were often ornate. Finally, there were folding mirrors with a handle on the lid, perhaps to protect the surface of the metal.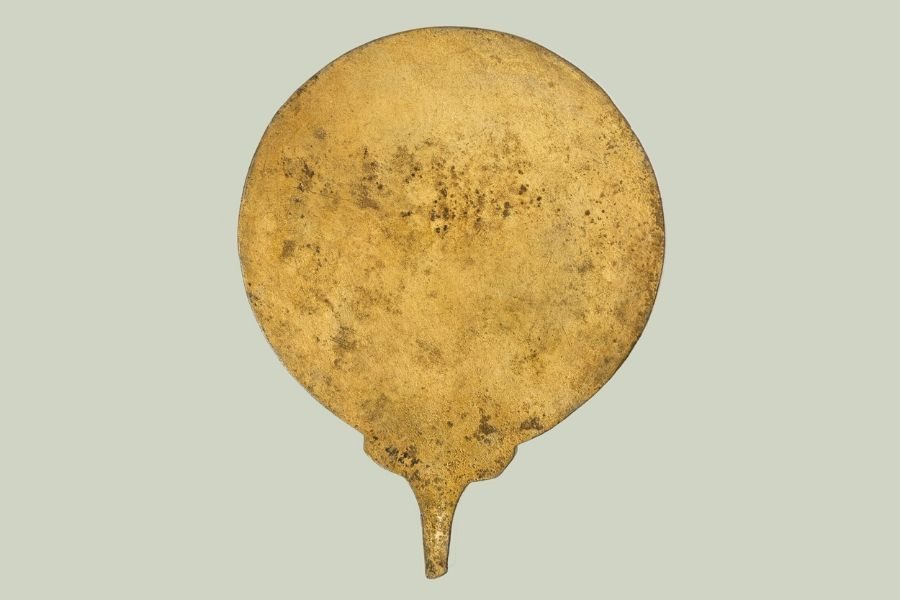 The mirror – protagonist of the Museum's Kids painting contest – is bronze, has been found in Cyprus and dates from 1200-1050 BC. It is exhibited at the Museum of Cycladic Art, in the Thanos N. Zintilis Collection of Cypriot Antiquities.
Discover the unique world of children through 26,500 paintings from all over Greece and abroad, accessible online, from the 18th of May, International Museum Day, to the 31st of August 2020.
---