Carefree holidays in a heritage hotel
For a summer seeped in history and adventure, in a magnificently restored hotel, look no further than Kinsterna Hotel in Monemvasia for a family escape. Picture breakfast under centuries-old olive trees, sunning under fragrant citrus orchards, horse-back riding through vineyards, gourmet meals crafted from home-grown produce, castles and dungeons waiting to be explored, and boat rides for that sense of freedom that only water can provide.
A SAFE HAVEN
Named after the Byzantine word for the age-old cistern around which it is built, and which, for centuries, has breathed life into the surrounding fertile land, towering trees, and olive groves, Kinsterna is an 18th-century mansion that has been painstakingly restored to a contemporary design hotel.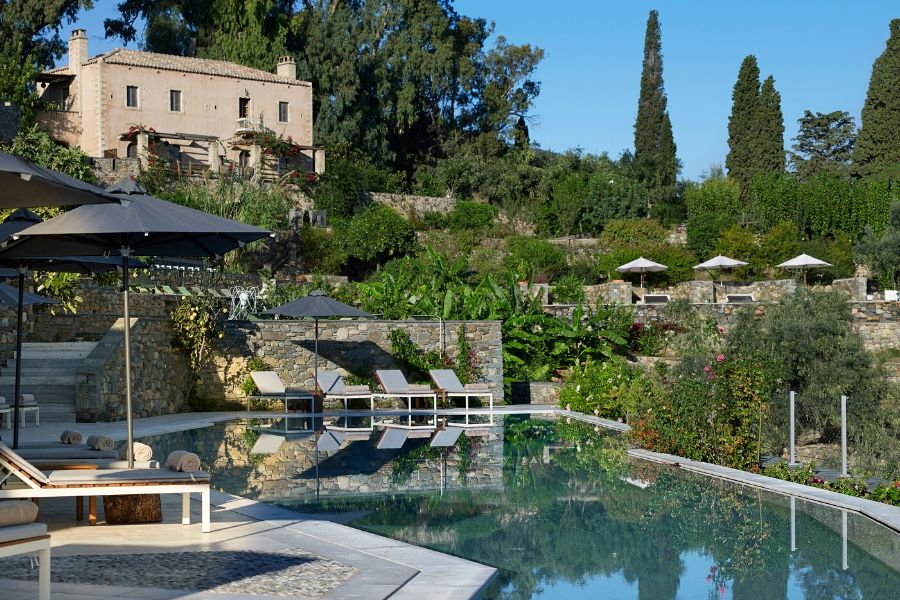 Today the cistern, with its cantilevered platforms, provides a most relaxing setting where meals are served while taking-in the stunning views of the rolling vineyards and sparkling Aegean. The freshwater spring continues its path past the cistern, emerges from the building's basement and, gradually gathering flow on its way towards the citrus groves, eventually forming the remarkably designed river-like swimming pool with the private relaxation areas.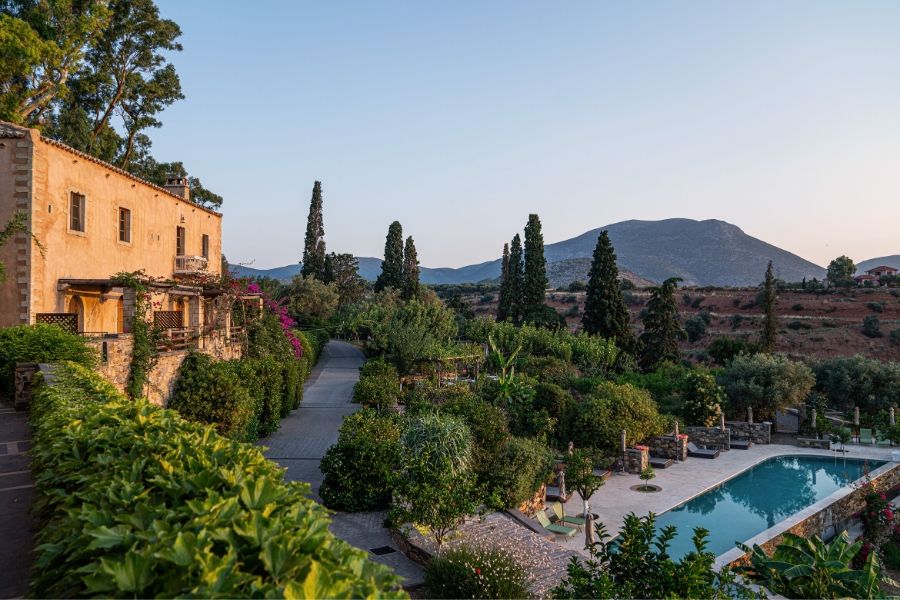 Spread across a sprawling 25 acres, Kinsterna spearheaded the locavore hospitality movement producing its own oil, wine, olives, soap, fruit and vegetables, before it became a global trend. Drawing on its rich natural resources, the building's long history and Monemvasia's rugged character, it is a sanctuary for the senses in more ways than one.
A NATURAL, WELLNESS SANCTUARY
The property, with its strong personality and layered history, itself has a humbling, comforting character. Its serene setting, at the base of the lush Mt. Parnon mountains, in a secluded village six kilometres away from Monemvasia's imposing castle, offer both privacy and a real break from the bustle and anxieties of urban living.
The 50 suites, rooms and residences have been restored and designed to create a uniquely welcoming and warm atmosphere which blends with Monemvasia's authentic character, and offer stunning views to the Aegean, the castle-city and the surrounding gardens, vineyards and citrus and olive groves.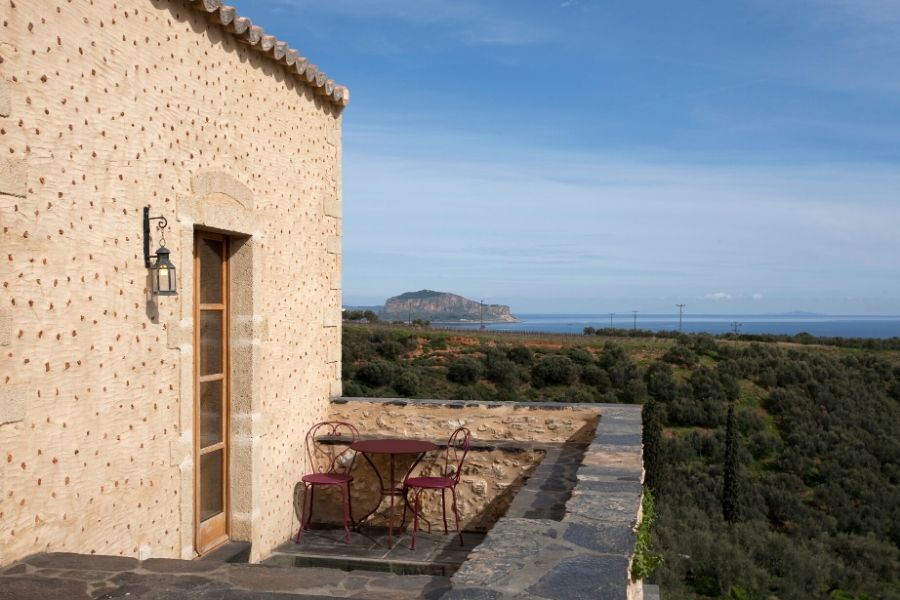 With its sprawling estate, spacious outdoor common areas, al fresco dining in communion with nature or in the privacy of one's terrace, and its spaced layout and stimulating architecture, Kinsterna is best designed to implement hygiene protocols and the new operating procedures. Book ahead to enjoy breakfast under ancient olive trees.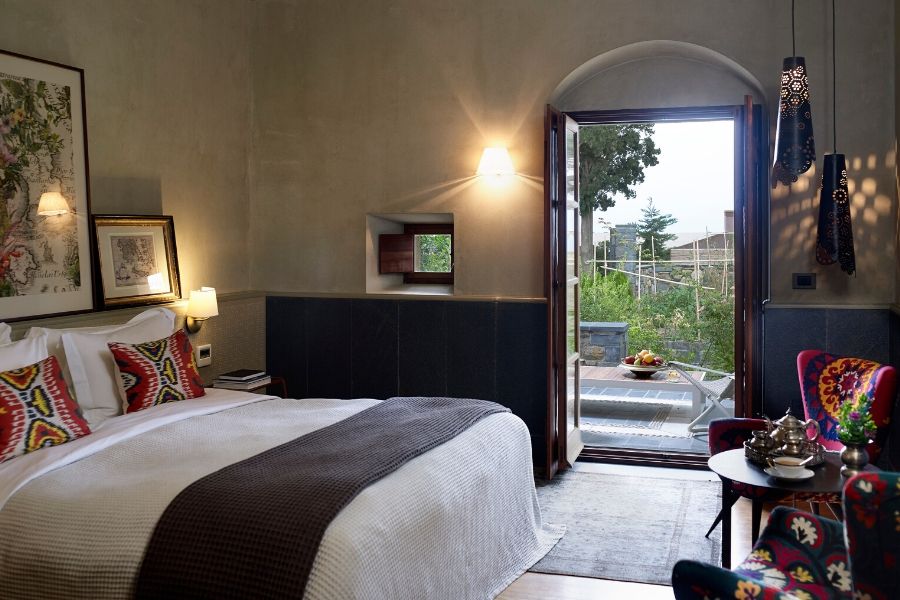 The pools, separated for families and adults, and the beach, just 800 metres away, promise wholesome water fun in a safe environment. For the more adventurous, head out on the property's boat to the more secluded beaches dotted along the coast. Please replace with '50 rooms, suites & residences'.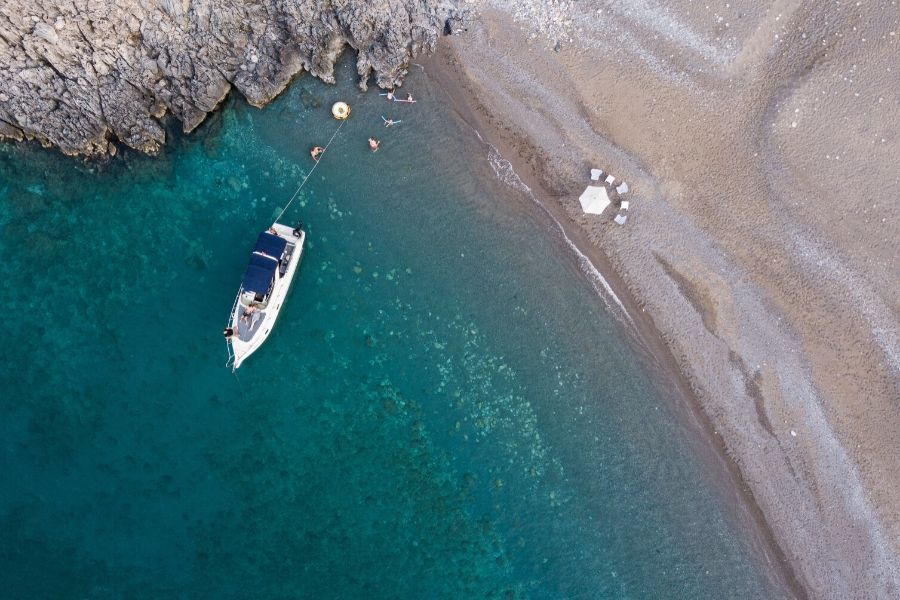 DO, DREAM, DISCOVER
Not only does Kinsterna's design encourage visitors to interpret the building's history as a voyage through time, its spa offers transporting journeys of a different kind. The relaxation area extends beyond the spa, onto the orchards and the heady fragrance of citrus blossoms with sunbeds that offer privacy and a real connection with nature.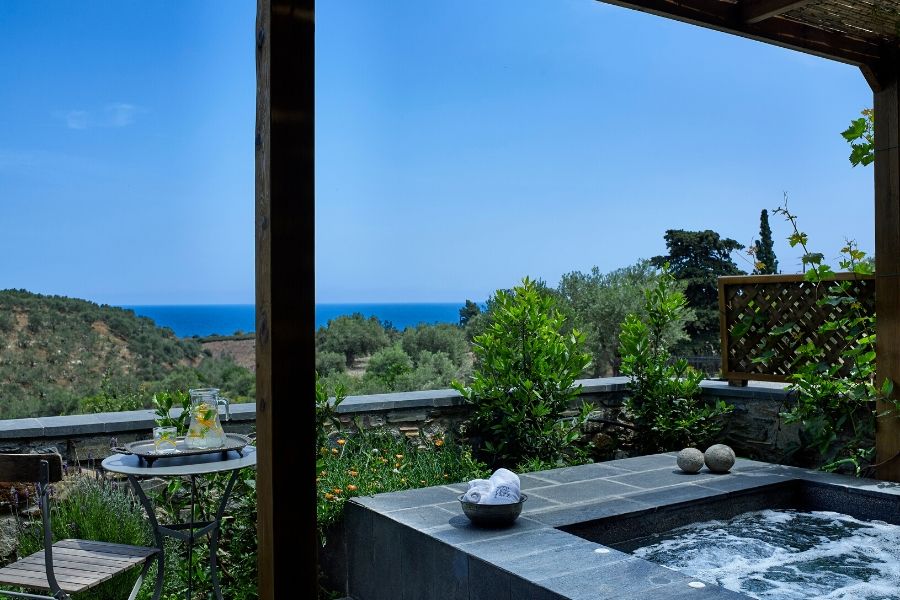 Even the services of the Linos tavern extend beyond the restaurant to meals under pomegranates and quince trees.
For those who seek even more privacy, stay at the secluded farm-house that dates back to 1770, located in the midst of a magical, medieval setting, wedged between 3 ravines, just 20 km from Kinsterna.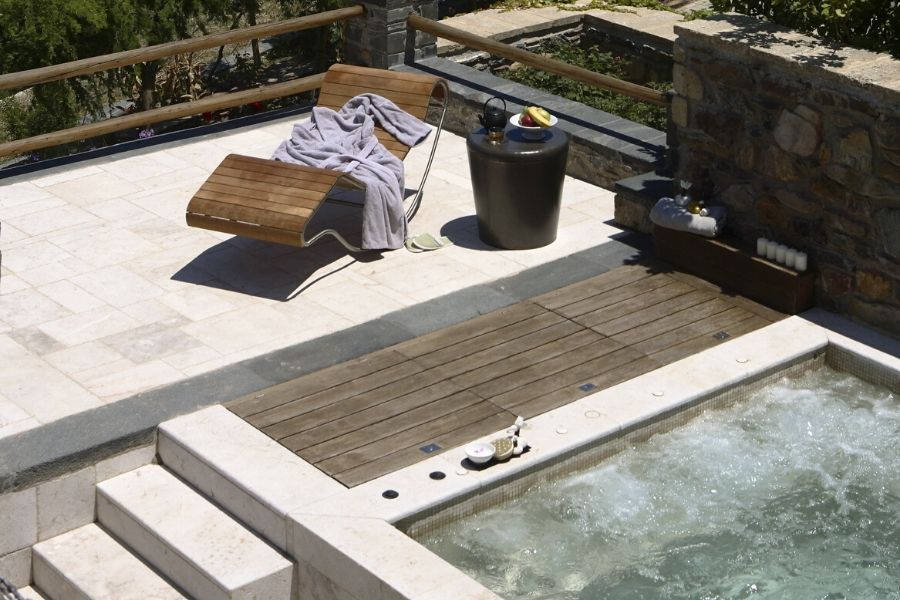 Designed to engage and occupy the young and old alike, the activities here cover everything from horseback riding, cycling and hiking for the more outdoorsy guests, to carriage rides and walks around the old Ottoman tower for history buffs, vineyard-hopping and visiting a sheep farm for the agro-minded. In that section, please also include the possibility of having breakfast under the aged-old olive trees. This is a new addition which became our breakfast's highlight! I have send you an image for that!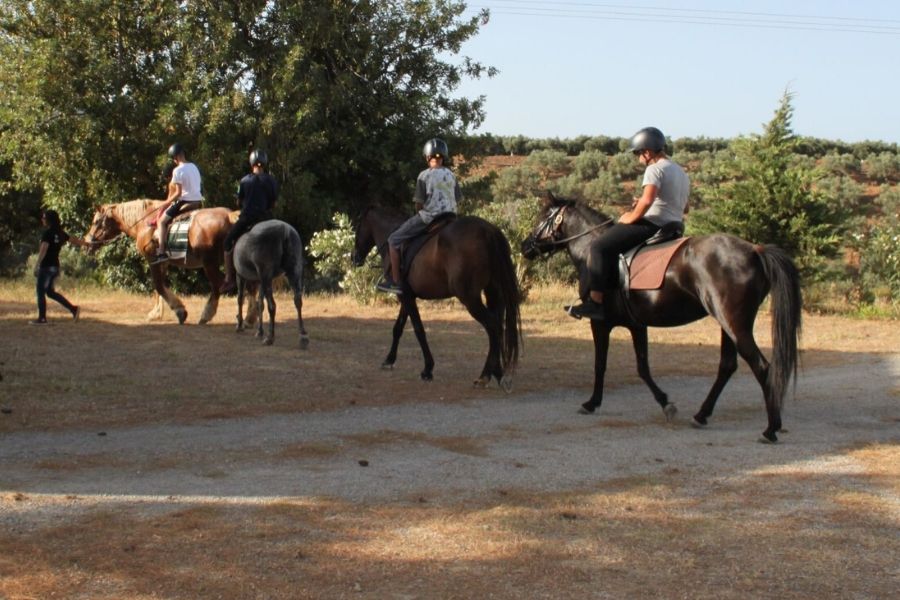 ABOUT MONEMVASIA
With echoes of its layered history whispering through its fortified town, Monemvasia is so much more than a 300-metre high rock. Weaving through its rich Byzantine, Ottoman, Venetian and Greek history, Monemvasia's rugged beauty is enhanced by the mystery and simplicity of its 800 houses (some in advanced states of ruin) and by four of the 40 churches that once stood proudly in the Kastro. Kinsterna, itself a reflection of the area's rich cosmopolitan heritage, is your perfect base to explore the region.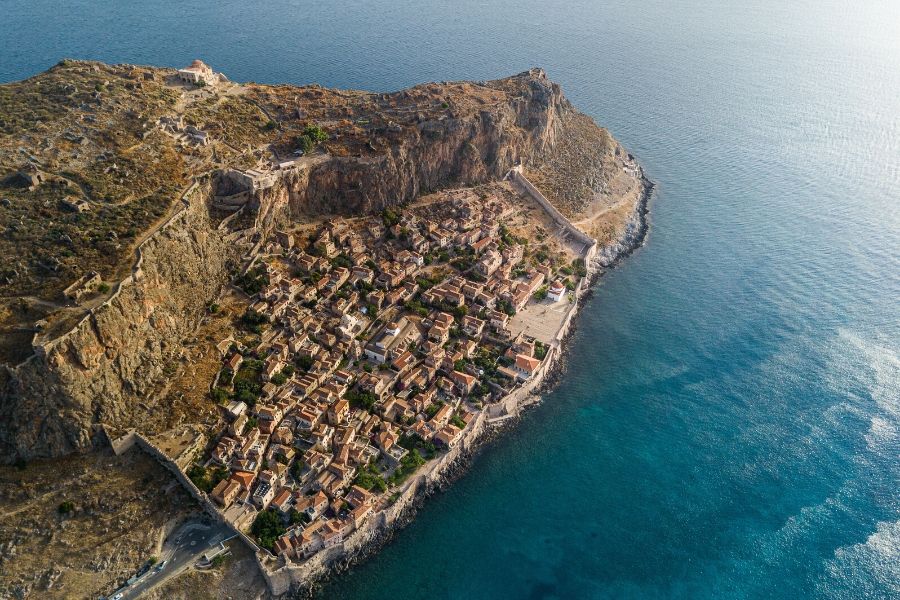 SPECIAL PROMOTION
Summer Restart rates from 230€ per double room, per night, including Greek Breakfast. Book here: Summer Restart offers
GETTING THERE
Road access from the airport of Athens (ATH) or Kalamata (KLX) to the southernmost and safest destination of Greece.
---