Add some fizz at the Dom Pérignon Weekend Experience at The Romanos, Costa Navarino
Get your gourmet fix and raise a toast to the end of summer in swanky style with Dom Pérignon's Executive Chef Marco Fadiga at The Romanos, a Luxury Collection Resort, Costa Navarino as he traces the champagne's unique history dating back to the 17th century and pairs it with sumptuous meals.
Champagnes have always evoked luxury and indulgence and no other champagne comes close to the prestige and sense of occasion associated with the iconic Dom Pérignon. Dom Pérignon Executive Chef, Marco Fadiga curates an incredibly rewarding weekend programme that will leave your palate duly sated.  At The Romanos, a Luxury Collection Resort, from August 31 to September 2.
The Masterclass
Looking for an expert to confirm whether the cork must be eased off a champagne bottle with a pop or with the sigh of a duchess? You might well find all your bubbly queries answered at the masterclass by Nicolas Giannopoulos AIWS, distinguished Greek champagne sommelier and brand ambassador for Moët Hennessy, and Costa Navarino's renowned head sommelier Manos Kentokeleni.
Degustation Dinner
Indulge your finer senses with Chef Marco Fadiga's internationally acclaimed cuisine who curates fresh herbs and local produce along with Costa Navarino's celebrated chefs, perfectly paired with Dom Pérignon, to create a gastronomic experience worth celebrating.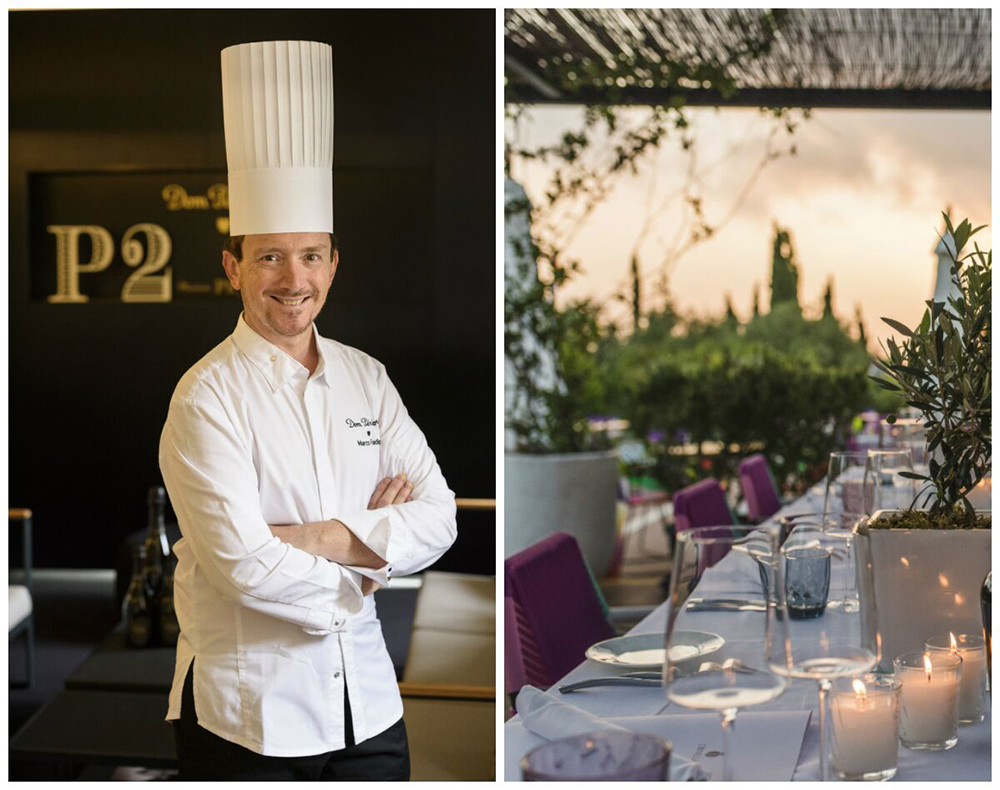 Relaxation
Continue pampering your senses at the Anazoe Spa with signature oleotherapy treatments or lie back and soak up the last of the summer rays on the sandy Dunes Beach. Explore the natural beauty and local traditions of the Messinia and the region's millennia-old cultural legacy.
Email reservations.romanos@costanavarino.com to book your weekend. Availability is limited. You must be 18 years or older to attend the masterclass or dinner.
The Package Includes
Accommodation at The Romanos, a Luxury Collection Resort (two nights) with breakfast
Participation in Dom Pérignon Masterclass on Friday, August 31
Participation in the Dom Pérignon Degustation Dinner on Friday, August 31
Free access to the Thalassotherapy pools and the Anazoe Spa Heat Experience (one access per adult person per stay)
Free access to Romanos Health Club, with indoor pool, fully equipped gym and pilates, yoga, aquarobics
WHEN: August 31 – September 2
WHERE: The Romanos, a Luxury Collection Resort, Costa Navarino
Navarino Dunes, Costa Navarino, 240 01
Tel. +30 272.309.7000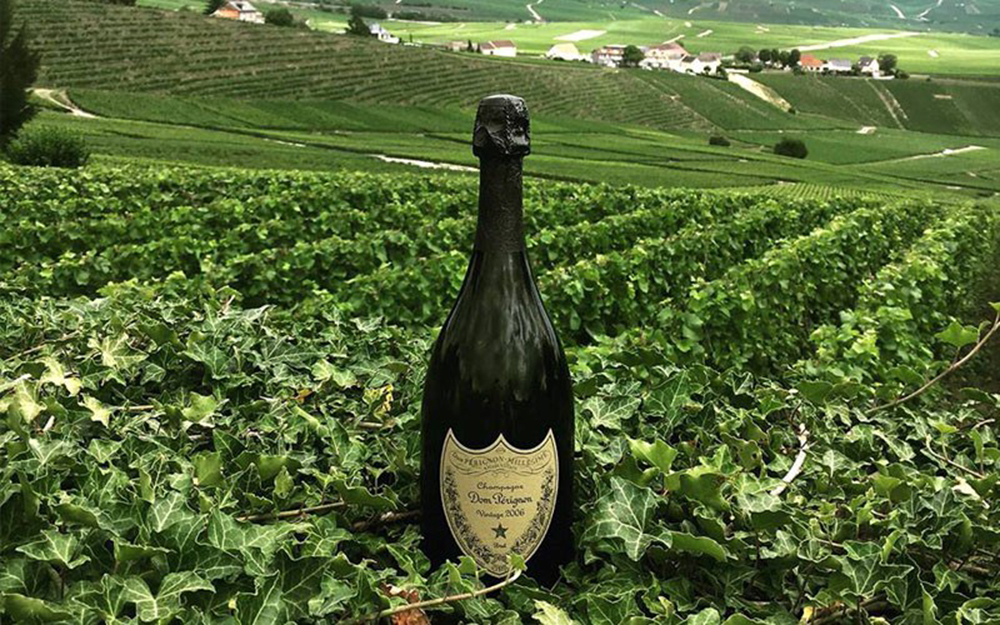 Dom Pérignon Fun Facts culled by Athens Insider
Dom Pérignon was created by a monk! Dom Pérignon, full name Dom Pierre Pérignon, was a 17th-century monk who lived in the Abbey of Hautvillers, in Champagne, where he was also the cellar master.
Dom Pérignon is always a vintage Champagne. Each bottling of Dom Pérignon contains grapes only from a single year, showcasing that vintage's unique characteristics.
Dom Pérignon is always a blend of Pinot Noir and Chardonnay. While the percentages change from vintage to vintage, the wine is always based on these two key grapes. The percentage is usually somewhere between 50/50 and 60/40 favoring one of the grapes.
Dom Pérignon is aged for a minimum of 7 years in bottle before release. Dom Pérignon releases each vintage three times. The first release is typically around nine years, the second around 18, and the third around 25.
There is a rosé version of Dom Perignon. First produced in 1959, the rosé is often more expensive than the standard Dom Pérignon. Both are single-vintage, but the rosé is Pinot Noir-based.
---