A peek into Greece through travel books
Escape into books that give flight to your imaginations, and the miles they inspire you to hike, drive and fly. Here is our compilation of a few classics and a few contemporary reads on Greece that are as transformative as the journey itself.
The Colossus of Maroussi – Henry Miller
The esteemed writer Henry Miller explores human nature and Greece at the same time in The Colossus of Maroussi. First published in 1941, The Colossus takes readers to recognizable sites across Greece as its writer catalogues his epic journeys. Take a moment to see Greece's monuments through Miller's eyes as his prose helps you philosophize about the spirit of Greece as it was in Miller's time. This innovative take on travel writing will introduce you not only to the mighty archaeological history that Greece is so well known for but also to esteemed Greek literary figures like the famous Greek poet George Katsimbalis.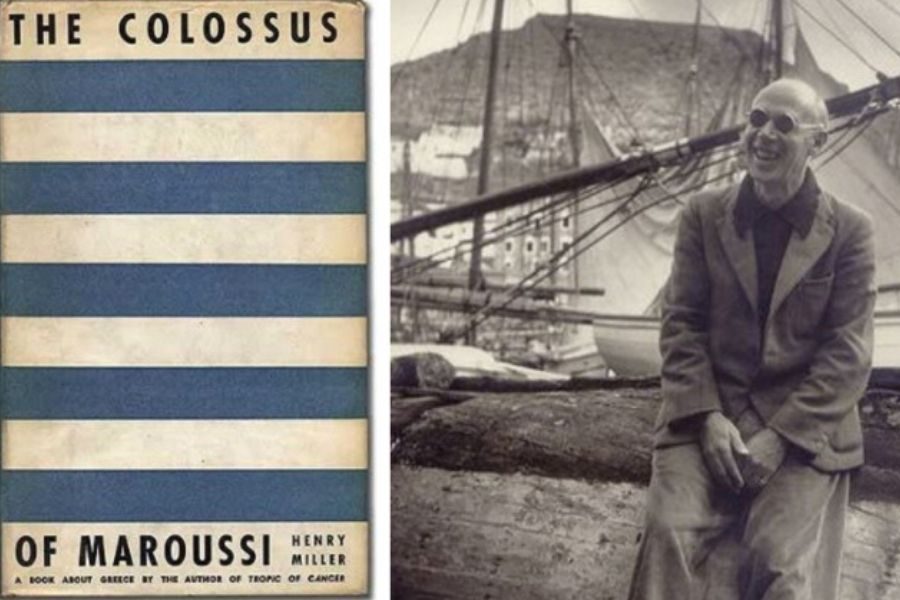 Roumeli and Mani – Sir Patrick Leigh Fermor
Sir Patrick Leigh Fermor's peripatetic travels took him all over Europe. His two books located in Greece: Mani: Travels in the Southern Peloponnese, and Roumeli: Travels in Northern Greece are evocative records of his journeys across Greece. His vivid descriptions of the people and landscapes of Greece meld with his knowledge of the history of the land. One of the great things about "travelogues" is that not only do they offer marvelous historical information, they also offer a time-capsule of the era in which they were written. These books from the 1960's are no exception and can be read together or separately. Sir Patrick's connection to Greece goes far beyond the pages of his celebrated books. Regarded as a hero by many in Crete and in Greece for his intrepid military exploits, "Paddy" made his home in Mani in the Southern Peloponnese where he mostly lived until his death in 2011.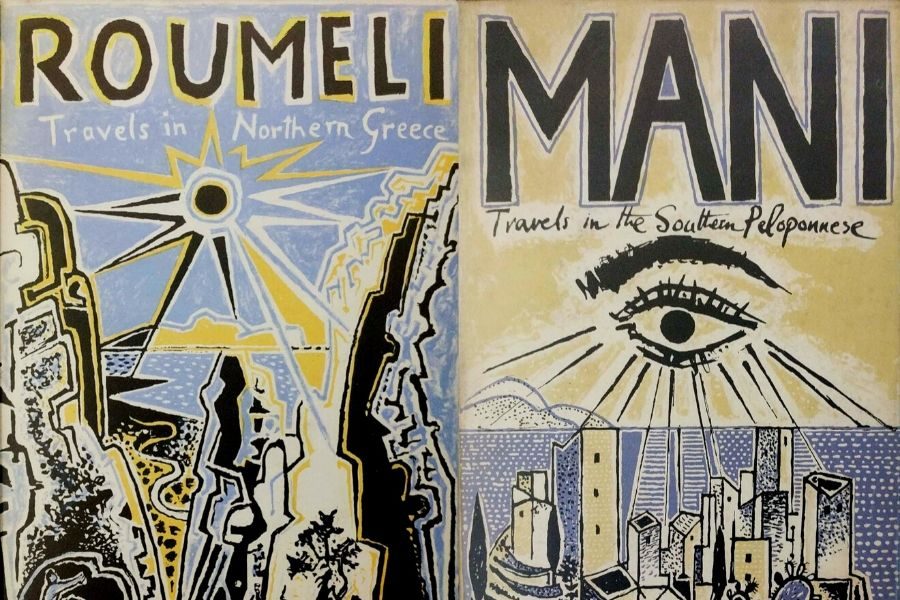 Travels with Epicurus – Daniel Klein
After being advised by his dentist to get tooth implants, Daniel Klein decides to stick with his dentures and instead use the money to make a trip to the Greek island Hydra and discover the secrets of aging happily.Drawing on the inspiring lives of his Greek friends and philosophers ranging from Epicurus to Sartre, Klein uncovers the simple pleasures that are available late in life, as well as the refined pleasures that only a mature mind can fully appreciate.Strongly recommended reading: a travel book, a witty and accessible meditation, and an optimistic guide to living well, "Travels with Epicurus" is a delightful jaunt to the Aegean and through the terrain of old age that only a free spirit like Klein could lead. "It was not a birthday epiphany or a shocking glimpse in the mirror that set the wheels of this personal journey turning: it was something far more prosaic – a visit to my dentist".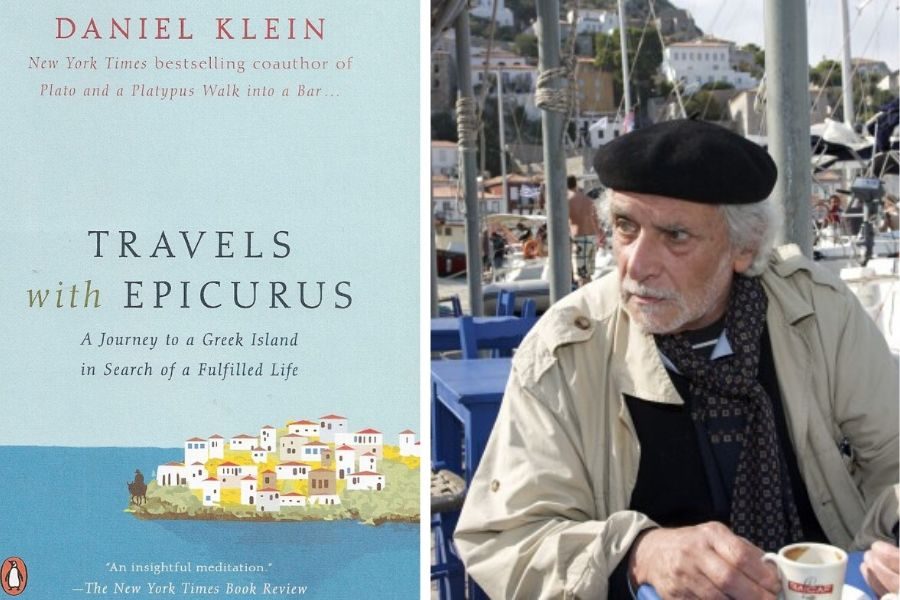 The Magus – John Fowles
Suspense will pull you into The Magus and keep you there as you find yourself turning pages through this thriller that questions reality itself. Set on a fictional Greek island called Phraxos, Fowles' novel follows its young English protagonist as he decides to detach himself from his daily life in Paris and go teach at a school in Greece. The Magus will take you on a labyrinthine journey of understanding and mis-understanding that has confused and excited readers since its original publication in 1965. The book's descriptions of the island of Phraxos, based off the real island of Spetses, will have readers nodding as Fowles describes the silent beauty of one of Greece's most charming islands with intricate and talented detail. The Magus was adapted into a film in 1968.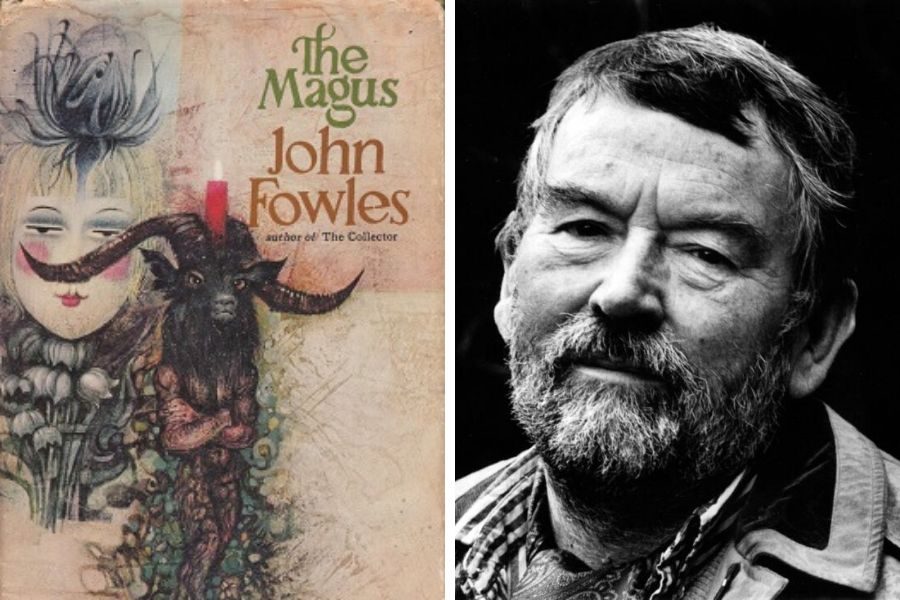 The Corfu Trilogy – Gerald Durrell
Those familiar with the popular British comedy-drama The Durrells will love the original trilogy of books that inspired the series, written by Gerald Durrell. Naturalist and writer Durrell describes his time on the Greek island of Corfu in this series, comprised of three books: My Family and Other Animals, Birds, Beasts and Relatives, and The Garden of the Gods. Become familiar with the natural beauty of Corfu as Durrell guides you through his childhood on the island. Readers of this trilogy often regret that the series ends at just three of these feel-good books, but Durrell's legacy lives on through his wildlife conservation efforts all over the world.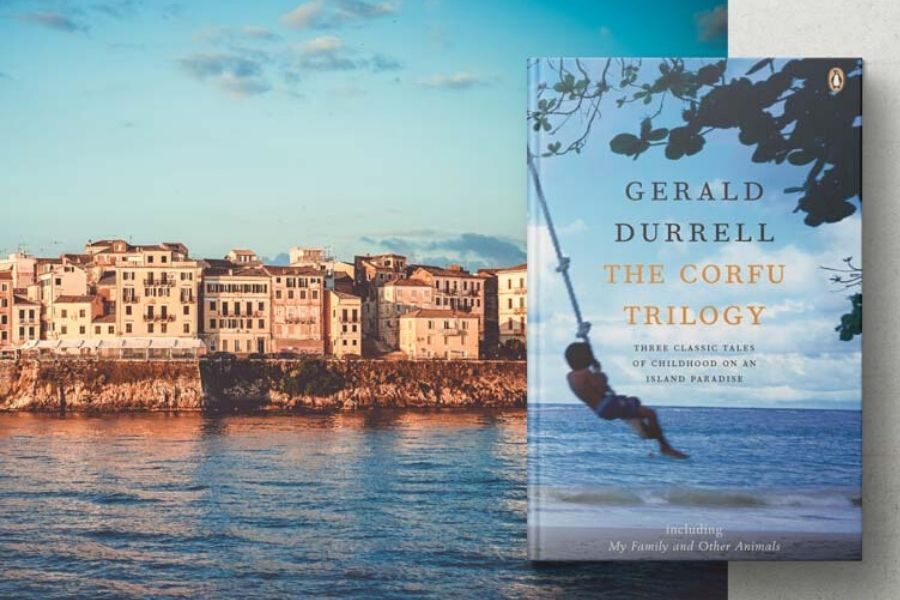 Travels in Icaria – Etienne Cabet 
Radical in its day, this landmark utopian 1840 novel traces the journey of fictional British Lord Clarisdall to the exotic island nation of Icaria. To Clarisdell's amazement, devoid of competition or property, Icaria flourishes, triumphing over the social evils of 19th-century capitalism. Cabet described a totally integrated "community of goods" in the fifty years following the great revolution of 1782. Published at personal risk, his bold allegory gave birth to a real Icarian community that lasted into the late 1800s.Etienne Cabet (1788-1856) was a French utopian socialist, politician, and newspaper editor. Voyage en Icarie served to propel his economic, social, and political theories.Still nowadays, Icaria is the island where time does not seem to exist…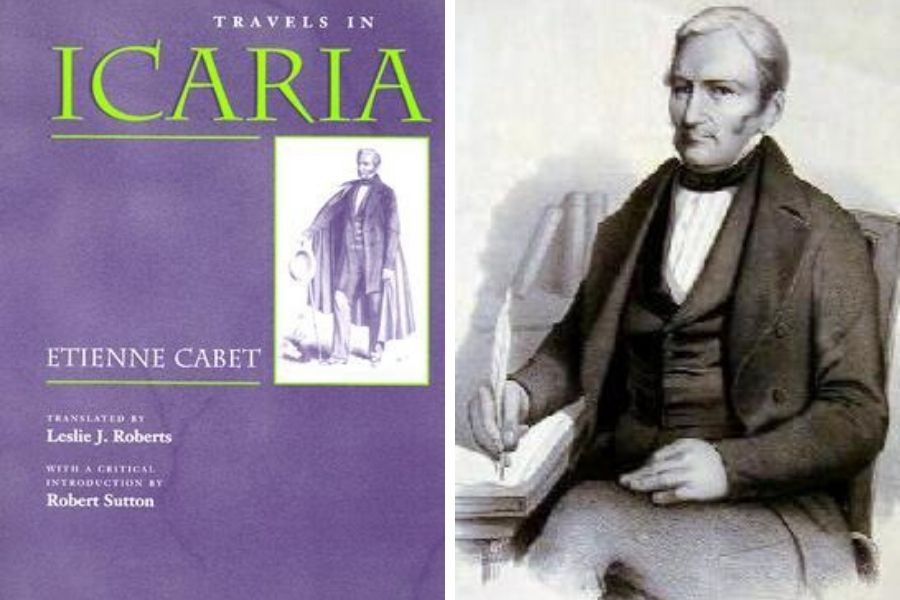 Theatre of Dreamers – Polly Samson 
A brilliant read, full of humour and spontaneity, Polly Samson's skilled writing offers a fascinating, often voyeuristic account of the sexual jealousy, alcoholism, and bohemian lifestyle that pervaded the creative set in 1960's Hydra. Recounted through Erica, the daughter of Australia's tragic literary couple, writers George Johnston and Charmian Clift, the book dives into their fraught lives, into that of their friend Leonard Cohen and his muse Marianne, when they were all struggling to make it, typewriter-to-cheque, on a sun-drenched isle. 
---