7 Bars for Beer lovers in Athens
Great news for craft beer lovers out there. Ethel Dilouambaka does all the hard work of guzzling a few pints to curate the ultimate beer guide.
Strange Brew Taproom & Bottleshop
In the up-and-coming neighborhood of Koukaki, one will find Strange Brew taproom on Falirou street. Here, you get to enjoy the delicious concoction of the eponymous brewery, as well as a few guest IPAs and ales. The star here is definitely the awesome Jasmine IPA, which can be found on the menus of several bars around town. While the bar is quite small, it has a cool, casual vibe which makes it a favorite among locals, ever since its recent opening. The staff, Orestis, Antonis and George, are the brains behind the brewery, which was established in 2015, and are always happy to chat about beer and their own products. And since Strange Brew is a tap room but also a shop, you can always leave the premises with a few bottles for you to enjoy home.
Falirou 86, Athina 117 41| Phone: +30 21 0923 2146| Website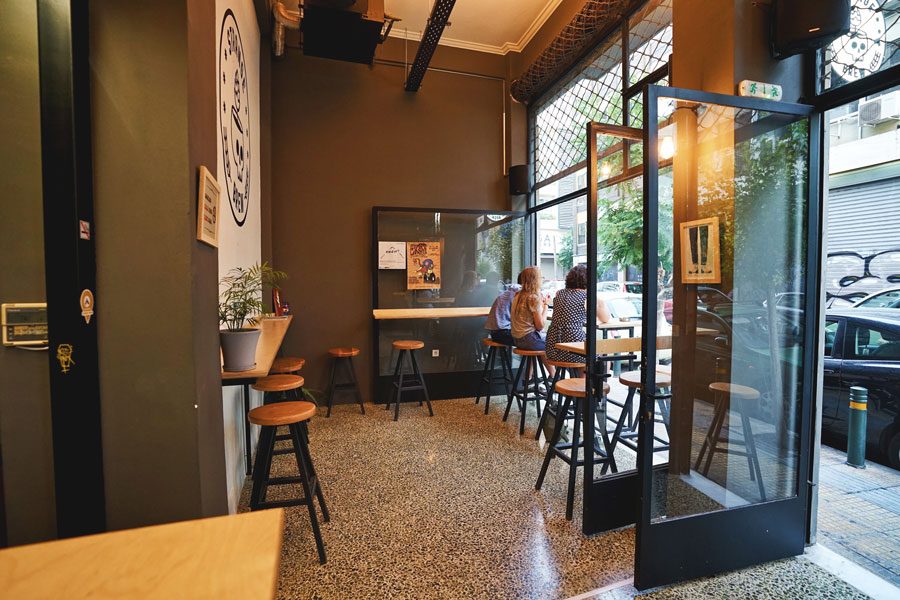 The Local Pub
A veteran in the beer bars in Athens, the Local Pub, in the northern suburb of Chalandri, hardly needs an introduction for locals. This pub is definitely a favorite for several reasons. First, it is a smoke-free establishment. Second, the wide variety of draught beer available, including some of the freshest new products from Greek microbreweries, is simply impressive. Here, you can taste ales & IPAs, from Greek brands such as Anastasiou brewery, Alea Brewing Company and Mani Brewery, among others, as well as foreign labels such as Abnormal Beer Company or the Gypsy Hill Brew. Third, beside the beers on tap, the Local Pub also includes a vast selection of bottled beers from Greece and beyond. Fourth, the casual atmosphere and the knowledgeable staff contribute to making it a place where customers quickly turn into regulars.
Chaimanta 25, Chalandri 152 34| Phone: +30 694 086 4443| Website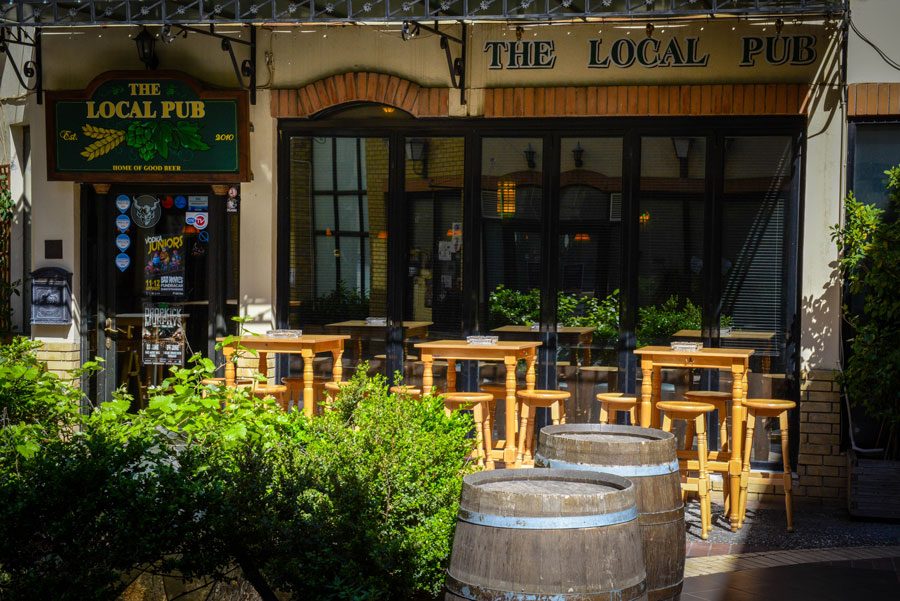 Pulp
A stone's throw from the Acropolis museum, the inquisitive beer lover will find Pulp, a friendly place where the beer is cheap and the vibe is relaxed. The menu includes a wide selection of beers, including several from local brewing companies, such as Noctua, one of the first Athenian microbreweries. We need to warn you though; chances are, what you thought was a quick pitstop to refresh yourself with a beer will turn into a long evening enjoying yourself chatting with fellow customers, while doing some people watching. Even more so in the summer, when tables are set on the street, just like a small street party. And this is exactly why we love it, a friendly bar where you feel more like a friend than a stranger.
Veikou 5, Athina 117 42|Phone: +30 21 1406 9835| Website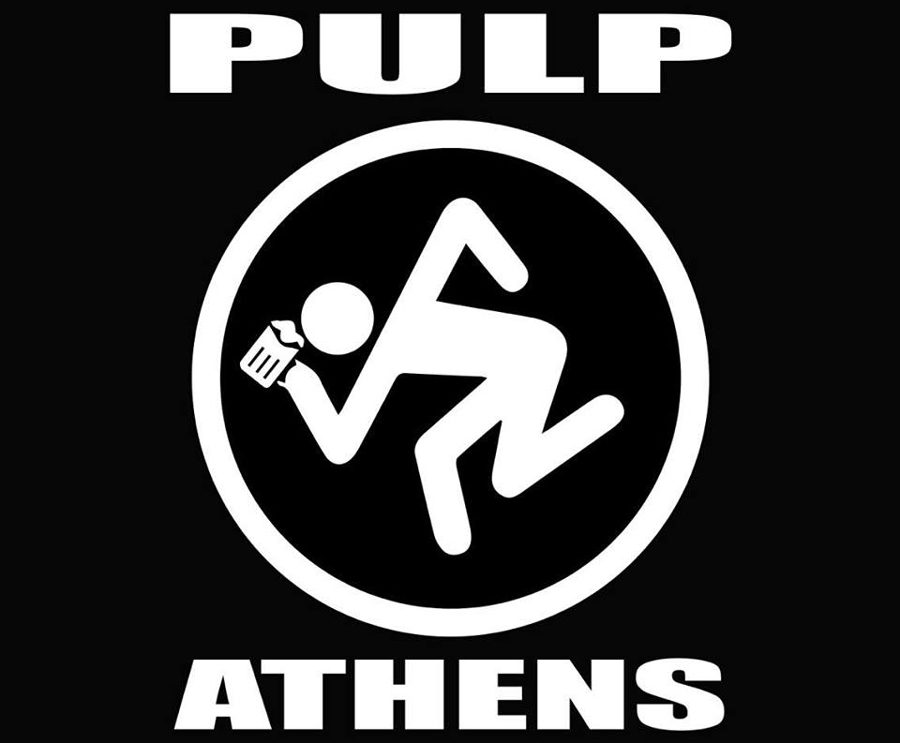 Beertime
It is virtually impossible to compile a list of the top beer bars in Athens without mentioning the aptly named BeerTime. Because at BeerTime, it is always time for a beer. Located in the heart of Psyrri, on Iroon square, this beer temple features a vast menu of local and foreign beers, mostly Greek, Bavarian and European beers. And just like in a German beergarten, Beer Time includes a small food menu with homemade cuisine & snacks, including bbq meat varieties, German sausages, salads, and even vegetarian dishes. And do we need to add that BeerTime, unlike many bars in Athens, actually has a happy hour between 4 and 5, so why not drop by then and decide for yourself?
Pl. Iroon 1, Athina 105 54| Phone: +30 21 0322 8443|Website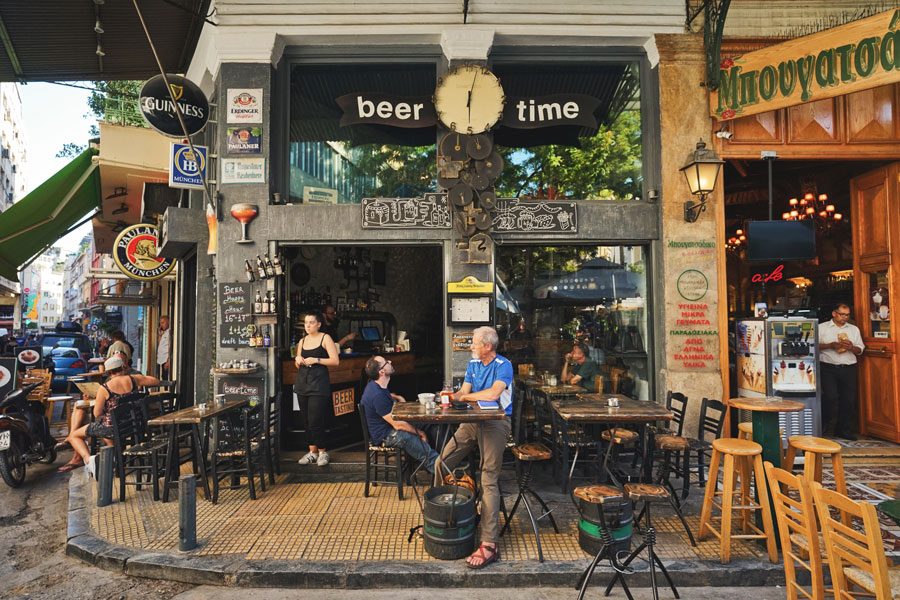 Greece's craft beer scene has been through an unprecedented boom, with some great microbreweries putting out unique and delicious hops and who knows soon we can look forward to bars that also brew on site!
Bibere – House of Beer
Located in Pasalimani, in Piraeus, Bibere made its entrance int the magical world of beer back in 2011. As such, it is definitely worth a visit if you are in the area. Here, you will find all types of beers for all tastes on tap and in bottles, while the staff won't hesitate to make suggestions if you can't decide what to try. At Bibere, local microbrewery IPA mingle with global beers to create a brilliantly interesting menu, with about 80 permanent labels and over 40 in constant rotation. Add to this an ample food menu with classic choices, such as burgers, as well as lighter options, all made to pair perfectly with the draught or bottled beer of your choice. Basically, all the ingredients are present for a perfect night in Piraeus.
Aggelou Metaxa 5, Pireas 185 34| Phone: +30 21 0411 0004| Website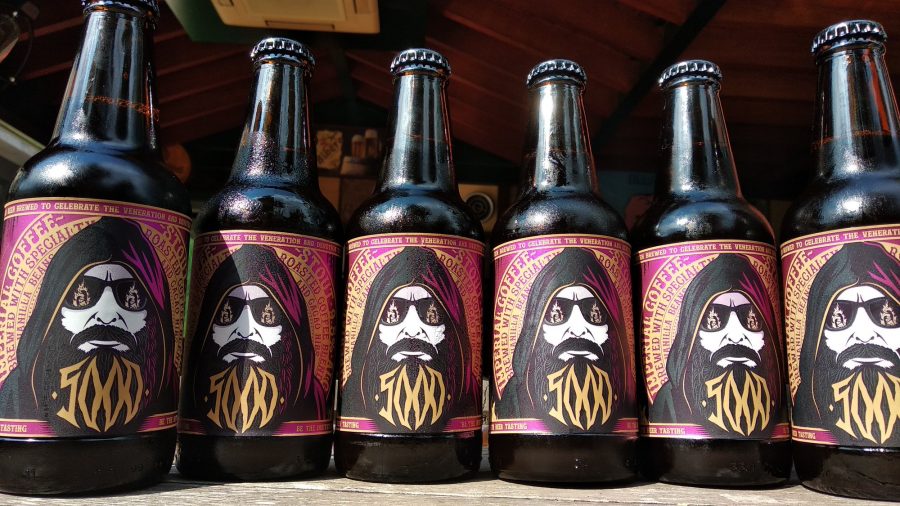 Beans & Hops
Located in the residential suburb of Ano Patisia, Beans & Hops is a fresh entry in the beer bar scene. As the name suggests, this establishment specializes in quality coffee and craft beers. As such, the minimalistic spot includes a bar dedicated exclusively to coffee and a second dedicated to serving delicious and refreshing beer, while we recommend you take advantage of the inviting outdoor seating area during the summer days. Beans and Hops has around 25 beer labels from Greek and foreign breweries and five taps; three of which serving domestic beers, while the other two host guest labels from abroad. We definitely think Beans & will quickly win the hearts of Athenians and visitors alike so make sure to drop by before it becomes so popular you can't find a spot to sit at!
Avenue Irakliou 43, Athens 111 41| Phone: +30 21 0202 2026| Website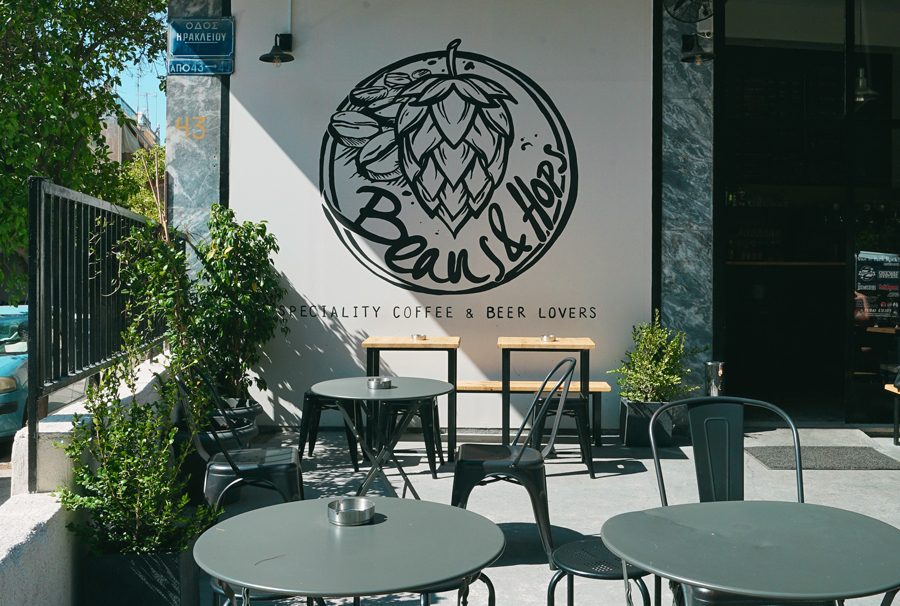 Brewklyn
The world of craft beer has also reached the southern borders of Athens too, of course! Located in Glyfada, Brewklyn is a small gastropub known for its extensive beer menu but
also its delicious pizzas. And we cannot help to think that this winning combination is a strong contributor to the bar's success. With over 80 names, including many new Greek craft beers and international brands as well, Brewklyn has made a name for itself in the southern suburbs. Don't hesitate to ask if you have question, as owner Alex and its staff will be happy to direct you to the beer you would fancy. A true gem ideal for grabbing a pint with friends at the end of the day. Can you tell we are hooked?
Giannitsopoulou 3, Glyfada 166 75|Phone: +30 21 0894 3400|Website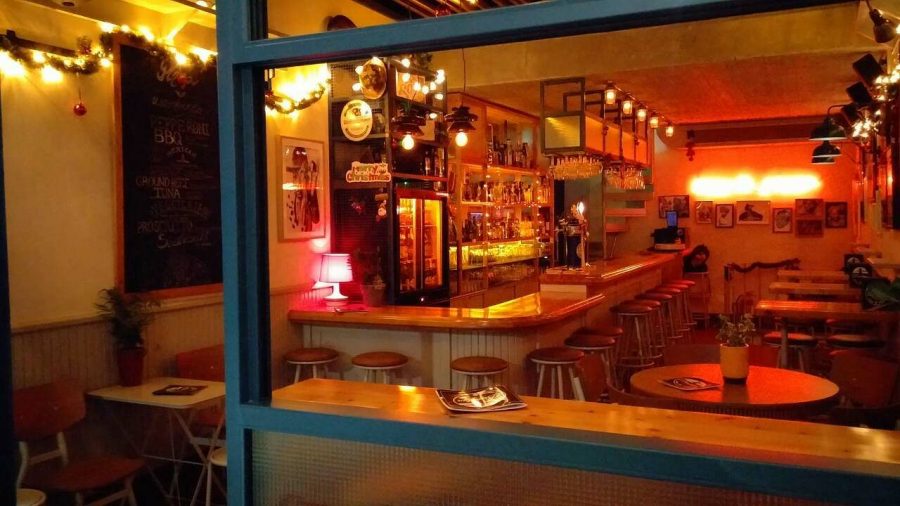 ---