3 Women Writers whose company you should seek
Whether they're opening their lives up for public inspection, or through the exploratory lens of therapy, you will enjoy these laugh-out-loud New York Times best-sellers, Anna Roins suggests.
Becoming, by Michele Obama (Crown, 13 Nov 2018)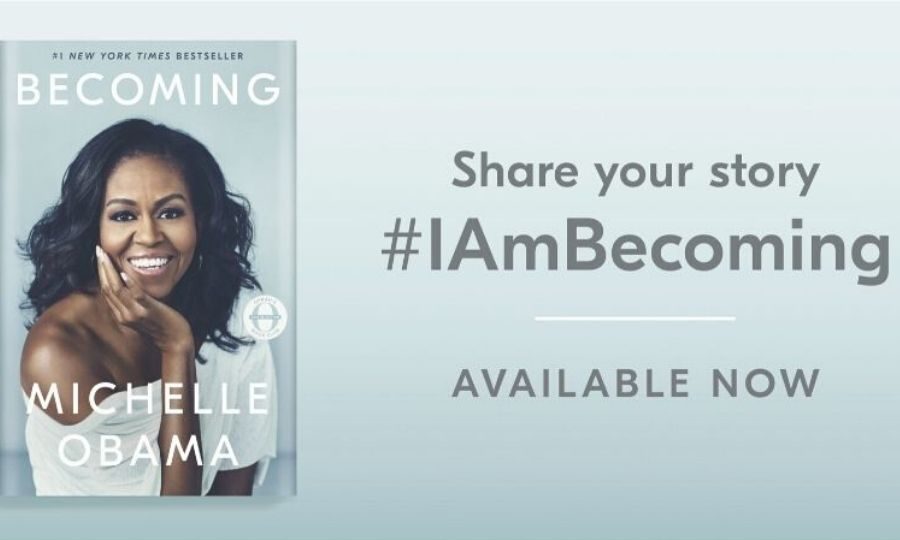 It's been said that 'First ladies are, for the most part, second-hand celebrities.' This can't be the case for Michelle Obama who helped create the most inclusive White House in history. Her decision not to hold back calling the current president, "a bully", amongst other things, is not much of a surprise in her warm and lively memoir. Since its publication in November last year, it has sold over ten million copies.
"I wake up every morning in a house that was built by slaves," she writes. The words echo while you read on. To the founding fathers of the Jim Crow South, black women were meant for the field or the kitchen. It's sobering to think that Michele was a descendant of the very people that some of the previous First Ladies had owned.
Michele is indebted to her parents who supported her and her brother, Craig to surpass discrimination and become the best versions of themselves, and they did when they were accepted into Princeton.
"I grew up with a disabled [but hard-working] dad in a too-small house with not much money in a starting-to-fail neighborhood, and I also grew up surrounded by love and music in a diverse city in a country where an education can take you far. I had nothing or I had everything. It depends on which way you want to tell it."
Years later, the weight of her family's and the country's history sat on her shoulders when she became the first black woman ever to become First Lady in 2009.
Her candor and insight, sorrow and indignation are palpable when she relates her experiences of miscarriage, IVF, motherhood, and the "little dent in my soul and also in our marriage" after having been through five campaigns in 11 years. Often funny, her voice comes through the pages like you're having a chat with your sister over a cup of tea.
When she was an attorney in 1989 at Sidley Austin LLP, she was asked to mentor Barack for the summer. She described her thoughts when she looked at his photo. "A less-than-flattering, poorly lit head shot of a guy with a big smile and a whiff of geekiness – and remained unmoved."
However, thanks to his "noble heart" and his "encyclopaedic head" Michelle fell for him and his idealism and Barack, in turn, was drawn to her traditionalism. Sometimes this got in the way.
"Barack had always had his eyes on some far-off horizon, on his notion of the world as it should be," she writes. "Just for once, I wanted him to be content with life as it was."
She complains about "the new heaviness" that the presidency brought with it, symbolised by a limo that was "a seven-ton tank disguised as a luxury vehicle".
What she did to counter the heaviness of their roles was to, at times, ignore protocol. This is how her memoir can be irrepressibly light while also being grounded. Her humanity is refreshing and charming in the most elegant way.
Life Will Be the Death of Me…and You Too!, by Chelsea Handler (Spiegel & Grau, 2 April 2019)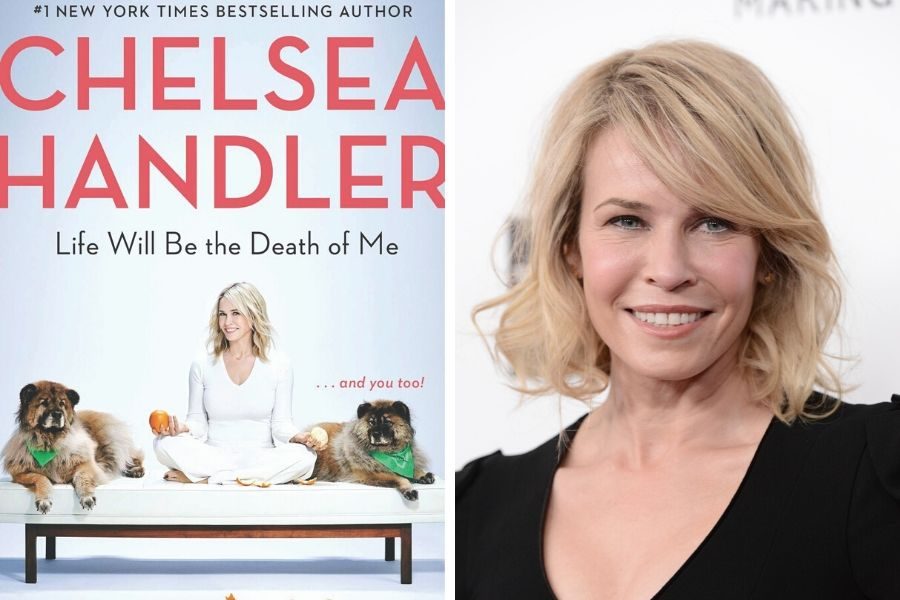 This is Chelsea Handler's first book in five years and her first memoir. It follows the best-seller, 'Uganda Be Kidding Me' and the comedian's Netflix special. How did it come about?
In 2016, Chelsea daydreamed about having a woman in the White House…but then Donald Trump came along. In her despair, Chelsea worried that she had become the embodiment of the elite she disregarded which helped elect a president she despised in the first place. In her latest book, she invites us into her therapy sessions with neuropsychiatrist, Dan Siegel (who featured on her former Netflix series, "Chelsea" in 2016), in the hope she can make some positive changes in her life. Her writing is simply hilarious, and has received accolades from Amy Schumer, Gloria Steinem and Ellen DeGeneres to name a few.
She shares how she struggles to complete menial tasks; the contentious relationship with her father; her inability to empathize, and the profound impact her brother's accidental death in 1984 had left on her. Her brother, Chet was "kind of my protector, kind of a father figure, a big brother, a crush, your first boyfriend." He represented her first breakup, she says, which in turn affected her future romantic relationships.
Later, she grieved the death of each parent, but differently from she expected. She had loved them with such ambivalence.
She also learned empathy. "Wow if I'm going through this, then how many other haven't dealt with their pain?" Indeed.
This brave and offbeat memoir is endearing, and just like its owner, full of self-reflected sarcasm countered by riotous vignettes about her dogs and her very real crush on Robert Mueller.
"When Bert isn't around, Bernice is a star. When Bert is around, she's like any other marginalized woman. Then she turned on her heel and walked out of the kitchen, with Bert following close behind. The two of their asses walking away from me looked like two giant locomotives leaving the station on twin tracks."
As she said, "No person is just one thing. People can be filled with light and affection and also be tortured and conniving and dishonest. Happiness can coincide with great pain. One can lead while also following, the same way one can follow while also leading."
Truer words have never been spoken. This book keeps you laughing while inspiring you to look within yourself.
Maybe You Should Talk to Someone: A Therapist, HER Therapist, and Our Lives Revealed, by Lori Gottlieb (Houghton Mifflin Harcourt, 2 April 2019)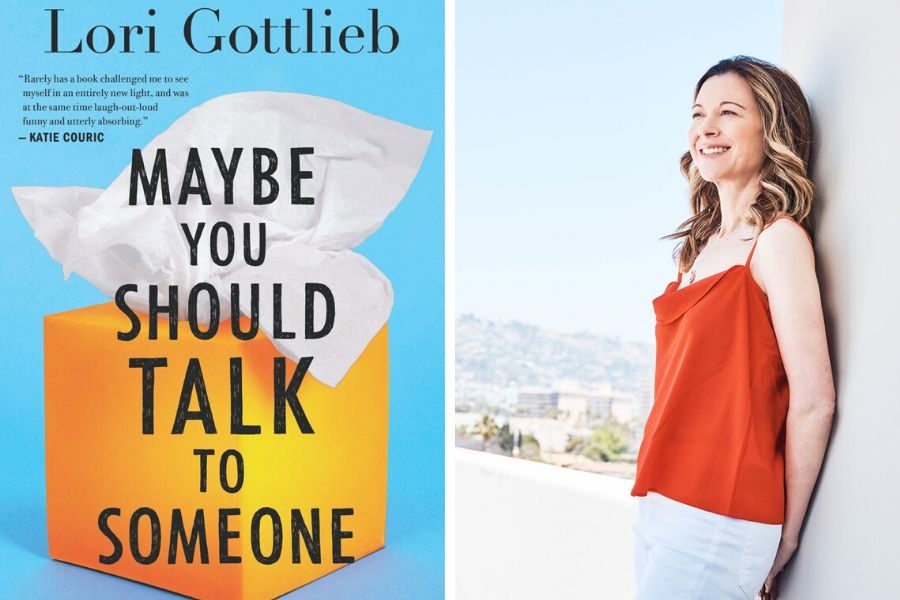 Lori Gottlieb worked as a writer in Hollywood for TV shows like 'E.R.', before she was a best-selling author, an advice columnist and a successful Los Angeles therapist. Her latest book is almost guaranteed to be a disarming and thought-provoking part-memoir and part self-help therapy experience. It's already being developed as a television series with Eva Longoria and ABC.
It all started when her fiancé unexpectedly broke off his engagement to her and her son, which was devastating. She reasoned she might need herself a therapist to get over the pain. Little did she know that her 'crisis', was her 'presenting problem' that got her through the door despite her profession. It was really an indicator of something deeper that needed to be addressed. Enter Wendell, her quirky, new psychiatrist whom she describes as someone who, "seems to have come straight from Therapist Central Casting."
When she was droning on about 'Boyfriend', Wendell lightly kicked her. "What was that?" she replied. "Well," Wendell says, "you seem like you're enjoying the experience of suffering, so I thought I'd help you out with that." He reminds her, and us that she must feel the pain, but she doesn't have to suffer so much. Illuminating stuff!
There's something so appealing about listening in on somebody else's therapy session, especially if they themselves are a therapist. However, it's more than just eavesdropping. With this book, the reader is invited to learn a thing or two about themselves, as well. There's clear and metered-out advice explaining psychological terms like 'projection', or 'attachment styles' and 'classic displacement'. About why we behave the way we do.
The main story is about her break-up with Boyfriend, but it's also about the lives of four of her patients (anonymized); a narcissistic Hollywood producer; a newlywed diagnosed with a terminal illness; a senior citizen threatening to end her life; and a young woman sleeping with the wrong men. This is what makes the book so fascinating. Between Lori and her patients and Lori and her therapist, it's like unravelling several mysterious all at once.
It's raw, it's funny and has admissions of vulnerability that will make you gasp with awe.
Sometimes it's good to know we're not alone as we navigate the joys and upheavals of our lives. These three successful, relatable and authentic people will make you feel, all will be well – while laughing at the same time.
(*Incredibly Lori Gottlieb still sees patients according to her website. I wonder if she'll take Skype sessions?)
---