The 21 Major Life Trends for 2018!
Unsettling times usher in new ways of thinking. A desire to take stock, re-invent, walk a different path. The buzzword for 2018, according to many of the world's social commentators and futurists, is "authenticity". It's the backlash we had to have: against fake news, our overheated social media-dominated existences, and our disillusionment with those abusers of power who dominated last year's headlines. In 2018, we're craving simpler, more meaningful connection – in our everyday lives, with the foods that we eat and the places we visit. Insider's Amanda Dardanis tracks the 21 major global trends that will impact on how we'll work, rest and play in the coming year.
Well-Being
Good riddance to New Year's Resolutions
We've finally accepted that we humans are a fickle and short-sighted bunch.  So out with unrealistic 12-month pledges and in with setting ourselves achievable 30-day goals and challenges to galvanize us at regular intervals throughout the year instead.
We'll discover the joys of Single-Tasking …
Scrolling through Twitter while you binge-watch Netflix? So 2017! This year, we'll get to grips with our over-stimulated minds and realize that the more things we try to do at once, the less genuine joy or satisfaction we derive out of any of them. We'll Do like a Dane and replace multi-tasking with single-tasking. It's one of the central tenets of "Hygge", the famous Danish formula for restoring balance, inner-peace and contentment. Mind you, Greeks, too, have always been masters at living in the moment.
… And commit to a Digital Detox
Tech's addictive grip over all of our lives "will move from the fringes to the centre of conversation" this year as we reach inflection point, predicts media empress Ariana Huffington. Workplaces will start banning devices from meetings and restaurants during meals as distraction-free time becomes "the new ultimate luxury". It's hard to imagine mobile-obsessed Greeks embracing this shift with quite the same vigour though.
Eat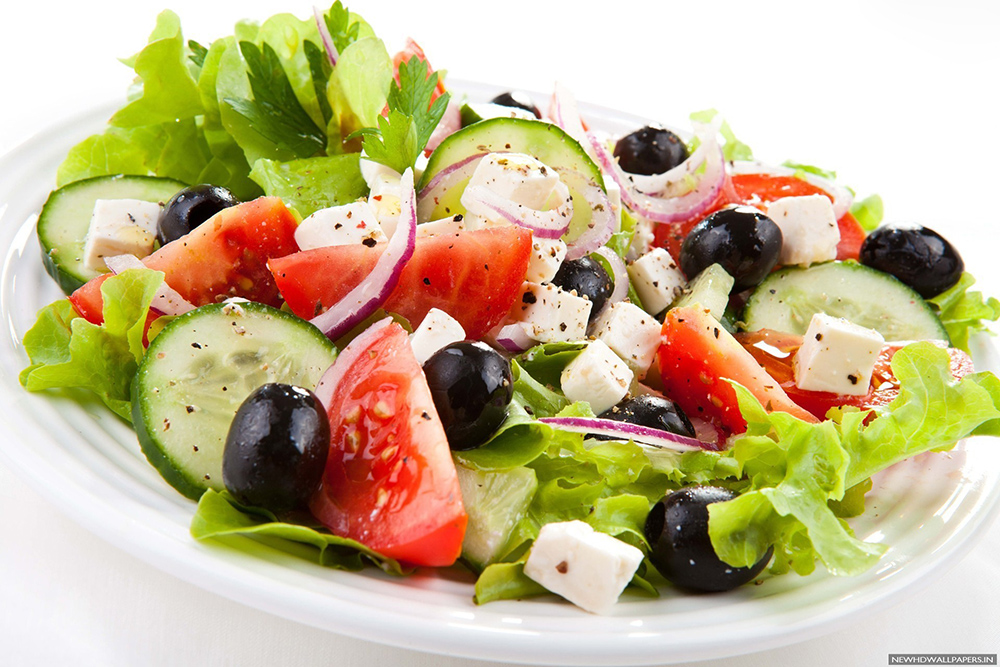 Yia Yia's recipes will be red hot
Recipes from our grandmothers will return to favour this year as foodies around the world wake up to the fact that dishes infused with history, tradition and meaning offer something that the latest food (or juicing!) fad never can. Greeks of course have always known this. It's all about transforming everyday ingredients from the pantry into extraordinary and resourceful meals in the best humble tradition of Cucina Povera.
Here's another foodie trend sweeping the global restaurant industry that Greeks are already well ahead of the curve on: "off-premise" (aka home delivery). In the States, food outlets everywhere – from high-end to fast-food chains (such as McDonald's) – have realized the need to offer their customers delivery if they are to arrest falling sales. Here in Athens, we're seeing the next evolution of this trend with delivery-focused franchises such as Bullseye Burger (the new business venture for Simply Burger co-founder Aris Karey).
We'll be ordering from "Functional Menus"
2018 is the year that menus step up their game. Health-obsessed Millennials don't just want to know what they're eating, but how it will benefit their bodies too so we'll see more restaurants embracing this growing "functionality" trend. Expect elaborate menus spelling out whether the turmeric in your latte or the aloe in your smoothie is "gut-friendly" or merely "brain-boosting"! Healthy Mediterranean food purveyors Nice & Easy have been pioneers of this movement in Greece with menus filled with organic, fair trade and antioxidant ingredients and cholesterol counts.
Happy days. If social forecasters are right, we'll be less plagued by food bores on our Instagram feed bombarding us with every meal they've ever consumed at a restaurant (or made at home). In its place? A less is more approach with simplicity and purity in dining being valued over pretentious, fussy plates, ushering in a more meaningful relationship with the food we eat. Vegetarian tasting menus will also become a "thing".
Gastronomy becomes a conduit for change as more and more chefs turn activist to raise awareness for global and political issues surrounding food, waste and hunger through pop-up ventures and temporary collaborations. Greek diners too are displaying a strong appetite for cuisine with a conscience. The first Athens Refugee Food Festival, held last year and co-hosted by Athens Insider and the UNHCR, saw participating restaurants around the capital booked out solidly in support over five days.
Live and Play
Your Home will get Smarter …
Advances in the connectivity between voice-activated technology and artificial intelligence will continue to transform our domestic spheres with more of us adopting virtual assistants such as Amazon Alexa and Google Home. Fast forward to the not-so-distant day when we'll all be spared such mundane exertions as adjusting our own lights, turning down the thermostat, writing a shopping list or locking our doors when we leave the house.
… And we'll get closer to taking our hands off the wheel
In Autumn 2018, Audi will make automotive history when it debuts the most advanced commercial self-driving vehicle yet (the 2019 A8 sedan re-designed with Level 3 autonomy). It's doubtful whether owners will be legally allowed to hit the road with all the features enabled just yet. But it will be a closely watched test case for the automative industry world-wide as to what's fair game.
While we roll the dice for Nostalgia
New tech will continue to shape our home and work lives. But in the same way that readers have returned to paper books, board games too are back on the table as we seek the nostalgia element and interaction away from screens. No longer just a mainstream family entertainment, even child-free, cash-strapped Millennials have joined the board game boom as a budget-friendly way to socialize. We'll also see more cafes and bars focused on board games.
Work
With studies showing that just one face-to-face meeting is as productive as 34 emails, corporations will continue to foster the importance of personal connections in the workplace this year.  In other words, less telecommuting or remote working programs; more in-person meetings and video conferencing.
Big Businesses striving to stay two steps ahead of the pack will ask themselves just one question in 2018: " What Would Amazon Do?". The global titan has now become the byword for re-inventing traditional retail and service business models (think drone deliveries, crowd-funded Emmy award-winning television series and pioneering artificial intelligence products like Amazon Echo). "Our job," says Amazon CEO Jeff Bezos, "is to invent new options that nobody's ever thought of before and see if customers like them."
The Age of Appropriateness
Post #MeToo and that Golden Globes speech from Oprah Winfrey, we'll see a tidal shift of awareness about appropriate behaviour in the workplace as women feel more empowered to speak up and lobby for change.
Introducing the Happy Office
So, we got rid of all those fusty old-style cubicles. But then went a bit overboard with the open plan workplace – until we twigged that they were actually pretty noisy and unproductive. Now, we'll witness more companies adapting their office spaces to become more human-friendly with "respite zones" and "deep thinking areas". Expect too to see elevated Google Café-inspired office eateries designed to encourage cross-departmental interaction, idea sharing and collaboration.
Travel
"Experiential travel" – interacting meaningfully with local cultures while on holiday – was the catch phrase of 2016-2017. But in 2018, the best dinner party anecdotes will revolve around "Deeper Travel" or "Transformational Travel". We'll be drawn to innovative itineraries that help us to learn, grow and change – and basically, come back a different person. To be on trend, book a Mexican Mystical Holiday to study the secret wisdom of the Maya, join a yoga and meditation retreat in a remote Andalusian village. Or sign up for a "voluntourism" break working with the homeless of Athens.
The traditional bucket and spade beach holiday is falling out of favour as more of us seek out active adventures such as wildlife and walking holidays or city breaks where we can become culture vultures and immerse ourselves in a buzzy urban hub, different from our own.
And Skilling-up on Holiday
If the only things you come back from you holiday with in 2018 are a tan and a few extra kilos, you'll have missed the point. This year, it's all about acquiring a new skill while abroad. Gastronomy and wine tours, learn to sail holidays and other expert-led experiences will be the hot tickets.
More of us will become "Locovores"
The trend for responsible tourism is also gaining pace with more of us wanting to give back to the local cultures and economies that we visit. How? By staying in locally-owned accommodation or homestays over the big global chains; hiring local guides, dining in restaurants that source local produce and buying products from local artisans and producers.
Airfares will get trickier
The "pay-for-what-you-use" trend that has infiltrated the world of long-haul travel in recent years won't be going anywhere in 2018. Across the board, we'll be seeing more lower ticket classes to choose from. But with more rigid fare rules and conditions (such as no checked bags included in ticket price) as the major airlines move to compete with the new breed of long-haul budget carriers.
A major travel industry growth trend to continue this year will be just how many of us book our major holidays on our smart phones instead of our computers and tablets. While on holiday too, our mobiles will be an essential reference tool and concierge – helping us to source good places to eat, what to see, local hikes, maps, museum times and so on. WiFi will become a compulsory requisite when choosing our accommodation.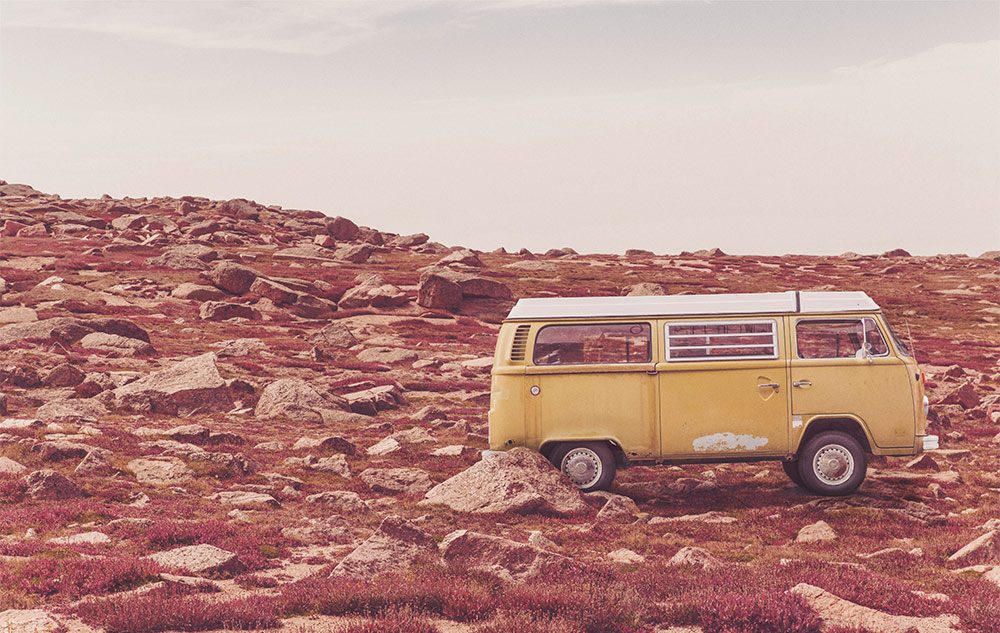 ---