The Onassis Foundation Commissions Works of Art Created In Quarantine
The Onassis Foundation calls on artists across the globe to interpret the present moment. The ΕΝΤΕR project is not another quarantine diary, but a series of original works created in the conditions of the "here and now".
The Onassis Foundation announces the commission of new works by artists across generations and the arts. "Our conviction is that culture can become medicine in the quarantine period we are currently experiencing. Many of the artists are ready to press ENTER on their computers and together ENTER the future, presenting in a few days the works they have prepared," believes Director of Culture of the Onassis Foundation, Afroditi Panagiotakou.
For the ENTER project, the Onassis Cultural Centre and Onassis USA have commissioned artists across the globe to prepare new works in 120 hours. The thinking behind the project is that we need to include and understand the present, to learn from it, to narrate and banish it, at the same time creating a digital time capsule, which will preserve the memory of this period for future generations. During the pandemic time-space, houses, apartments, gardens, roof-terraces and balconies become our new site-specific stages. Children, husbands and wives, grandparents, roommates, even pets become, alongside their household goods, characters and props, as the artist's laptop is turned into a creative superpower.
The first artists to welcome us to their homes in Manhattan, Brooklyn, Montclair, Los Angeles and other places in the USA are: 600 Highwaymen, Maria Antelman, Kimberly Bartosik, Annie Dorsen, Kathryn Hamilton (SisterSylvester), Emily Johnson, Risa Puno, Radiohole, Isabella Rossellini & Paul Magid, Akira Takayama, and Stefanos Tsivopoulos. From Athens to Berlin, from the Vardousia Mountain to Beirut, from Cephalonia's Karantinata to London, the following artists press ENTER in the next days: Elias Adam, Ziad Antar, Simos Kakalas, Evi Kalogeropoulou, Kareem Kalokoh – ATH Kids, RootlessRoot, Vasilis Kekatos, Lena Kitsopoulou, Maria Papadimitriou, Kostis Stafylakis and Theo Triantafyllidis and Alexis Fidetzis, Efthymis Filippou, Andonis Foniadakis, and Daniel Wetzel. Each one, but ultimately all together, will create a series of works that beam from their living room over to ours, bringing the message that art cancels out distance.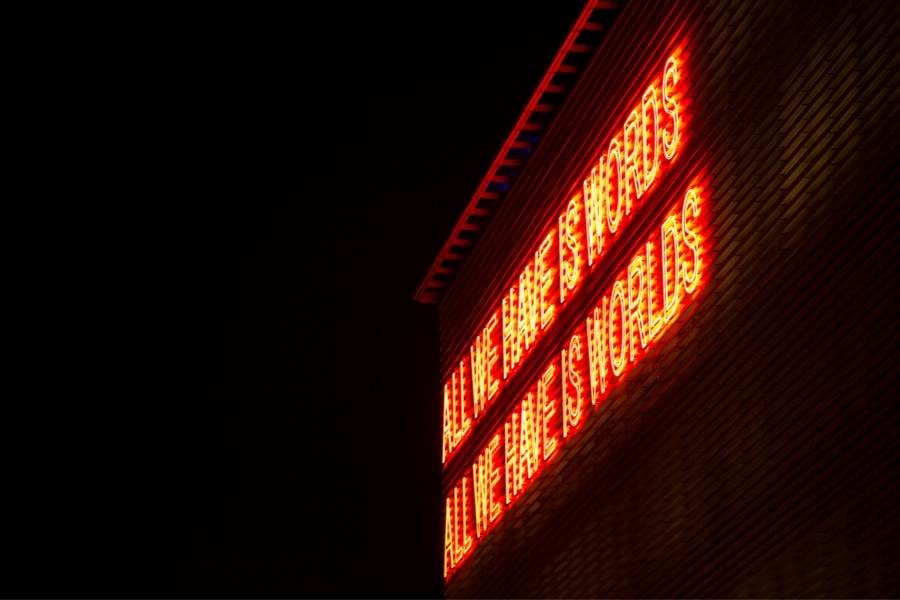 Afroditi Panagiotakou notes: "We needed something to breathe differently. To see and live through an experience proving that the mind does not stop giving birth to ideas when you enclose it, out of necessity, in the four walls of a house; that imagination does not stop, when we are surrounded by fear of what is happening, by the agony of what may come to pass. We turned towards the people who transport us to other worlds; to those who, with their art, enrich our lives. The artists. This group of people who tend to our soul and move our thought. How does a dancer dance in his kitchen? How many images capture the eyes of a director, when he spends most of his time on his couch? Is the entire house a scene? We enter in order to see. As guests. You too. ENTER."
According to Vallejo Gantner, Artistic and Executive Director of Onassis USA: "The space created, filled and tragically sometimes taken away by COVID, has challenged how we experience and make new art. This strange combination of isolation and constant reaching out; of new ways of listening and talking, and of touching and being touched—have inspired us to create a new commissioning program called ENTER which we hope will be in part a kind of artistic time capsule, refracting the frustration, grief, comedy, and fear of this moment of pandemic.
We hope this is just round one of many micro-commissions—all native to quarantine, digital delivery, and social distance. With these works we champion and support the artists who we believe will articulate our future, and enable them to stride forward in new forms. These artists (and their families, pets and homes!) represent a diverse array of ideas, genres, disciplines and histories—both familiar and new to the Onassis Foundation. Each has been made under severe time constraints with only the materials they had at hand. That is to say, we love their ambition and blemishes equally."
The ΕΝΤΕR project is not another quarantine diary, but a series of original works created through the world ofonassis.org and the Onassis Foundation digital Youtube Channel. More info: www.onassis.org
---