Greek Independence Day in Athens
Grab your best viewing spot as Athens rolls out the pomp and pageantry of its annual Greek Independence Day celebrations with a series of colourful street parades.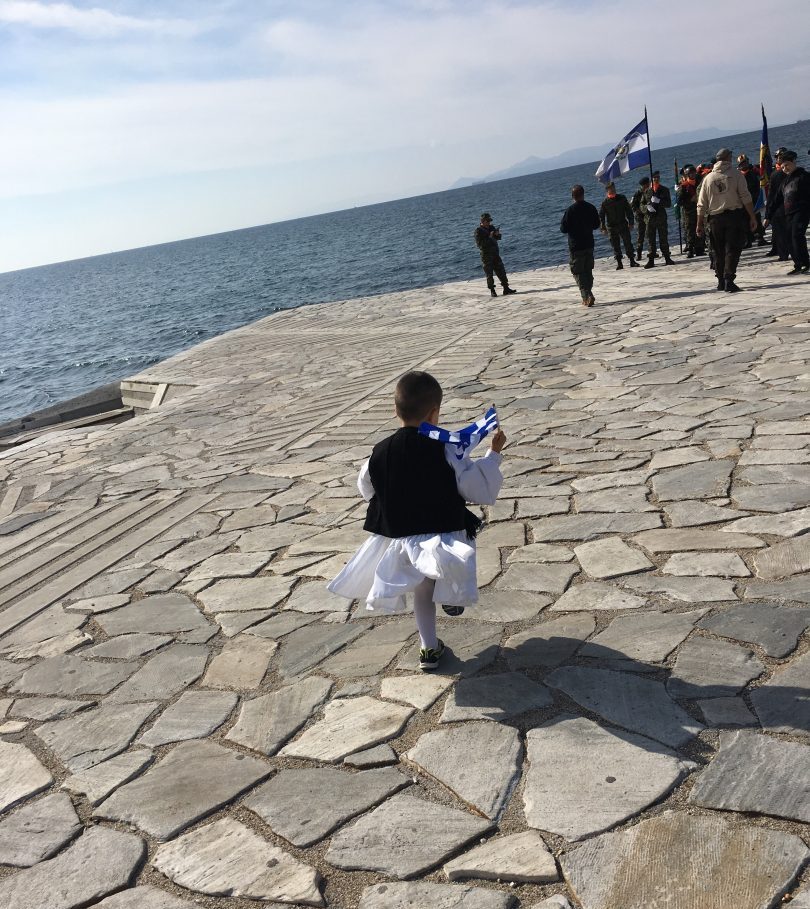 When: March 25th 2019
Where: Syntagma Square and surrounding streets
Why: Every year on the 25th March, Athens takes a day off to celebrate Greek Independence Day, in remembrance of the start of the Greek War of Independence in 1821. For Eastern Orthodoxy, this is also a religious day celebrating the Annunciation. Festivities for the holiday last through the weekend starting on March 24th with the annual student's parade. The Athenian youths will be marching past Hellenic Parliament in Syntagma, decked out in their school colors and traditional dress starting around 11:00am. On March 25th, the grand military parade will commences around mid-morning starting from Vasilissis Sofias Avenue, past Hellenic Parliament and the Academy of Athens on Panepistimiou Street. The grand parade includes squadrons from the Hellenic Armed Forces, civil and military marching bands followed by a procession of military vehicles. The parades are attended by the president of Greece and other dignitaries, along with hundreds of locals who gather in city squares all over Athens. Come join in all the festivities!
The celebration of Greek Independence is back in full swing this year since the pandemic! The 90-minute grand military parade will commence at 11:00 and make its way from Vasilissis Amalias Avenue, past Hellenic Parliament, and finally down Panepistimiou Street all the way to Omonio Square.
The City of Athens hosts a 72 Sculpture Exhibition titled "1821 revolution against enslavement," at the Serafio of the Municipality of Athens until April 10th. If sculptures aren't your cup of tea, the Melina Mercuri Museum and Cultural Centre will be hosting an exhibition of photographs by acclaimed artist Giannis Chatziaslanis until March 30th.
Make the most of sunny weather over your three-day weekend to indulge in a tradition dating back to the 15th century – the consumption of salted cod on March 25. You may be wondering how this is because we are in the middle of the Greek Orthodox Lenten period where eating any kind of sea creature is forbidden; well, March 25th is also the religious holiday of the Annunciation dedicated to the Virgin Mary, a joyful celebration that permits the consumption of fish, oil, and wine amid the 40-day fast. The Acropolis Museum provides free entry on the 25th March in celebration of Greek Independence Day and will be open until 8:00pm.
---