Charlotte De Witte at Ancient Messene
Standing alone amid eternal stone, marble and the epic Greek light, queen bee of the global techno scene, Charlotte de Witte, unites clubbers from around the world with an electrifying DJ set, streamed live from Ancient Messene.
The Onassis Foundation is bringing the world's top DJ – Charlotte de Witte – to one of the most striking archeological sites in Greece. Alone among stones and earth, marble and the Greek light, techno music is set to electrify us all in a DJ set streamed on the Onassis Channel on YouTube, connecting clubbers from around the world in a most unexpected place, Ancient Messene.The brightest star of the techno music scene is coming to our screens. Charlotte de Witte will perform a game-changing DJ set from Greece. On February 25th at 20:00 (UTC +2), plug in your speakers or headphones, open your screen, and enter the Onassis Channel on YouTube or Onassis Stegi's facebook page to lose yourself in an exhilarating surge of contemporary electronic music, broadcast from the ancient theater at Messene in a live dj set. Feel the unexpected. Connected to the past. Electrified by the future. Dance the electro vibes.
Thanks to its continued belief in the power of electronic music, in bringing past and present together, and in collaborating with others, the Onassis Foundation is creating a moment that will stand as a landmark for music makers everywhere, with a pioneering hybrid arts event of singular cultural importance for Greece. Building on its collaboration and involvement with the ADD Festival, the Onassis Foundation is turning up the volume once more, this time at the heart of the ancient stadium in Messene, to present Charlotte de Witte – the first woman to take the No. 1 spot on the alternative top 100 international techno and house scene DJs in 2020 (DJ Mag and Beatport).
In a place where the ancient stays ever vital and new, ready to waken the senses and trigger novel ideas about how we live or how we would like to live – a place set in among the ancient agora, the city walls, the Temple of Asklepios, and the Arsinoe Fountain – the sound of today erupts to completely redefine not only how we listen, but also how we see.
A highly contemporary music experience that will unite people from every corner of the globe, broadcast from a place that boasts 24 centuries of history.
Charlotte de Witte, the DJ phenomenon who dethroned Carl Cox, fears no challenge, sleeps still less, and raises new heights to conquer. With her boundless energy, uncompromising and driving techno music, loyal fanbase, and 1.5 million-plus followers on Instagram, she continues to thrill clubbers across the globe not only at the world's biggest festivals and events, but also at underground venues and parties.
Even though live events with audiences have been suspended, Charlotte de Witte stays true to the beat of her own drum, creating a new online journey for her fans: travelling to Greece to give herself over to the other-worldly energy of an historic age-old place in order to engulf it herself in turn, like a storm, with her beats, her intensity, her uncompromising music.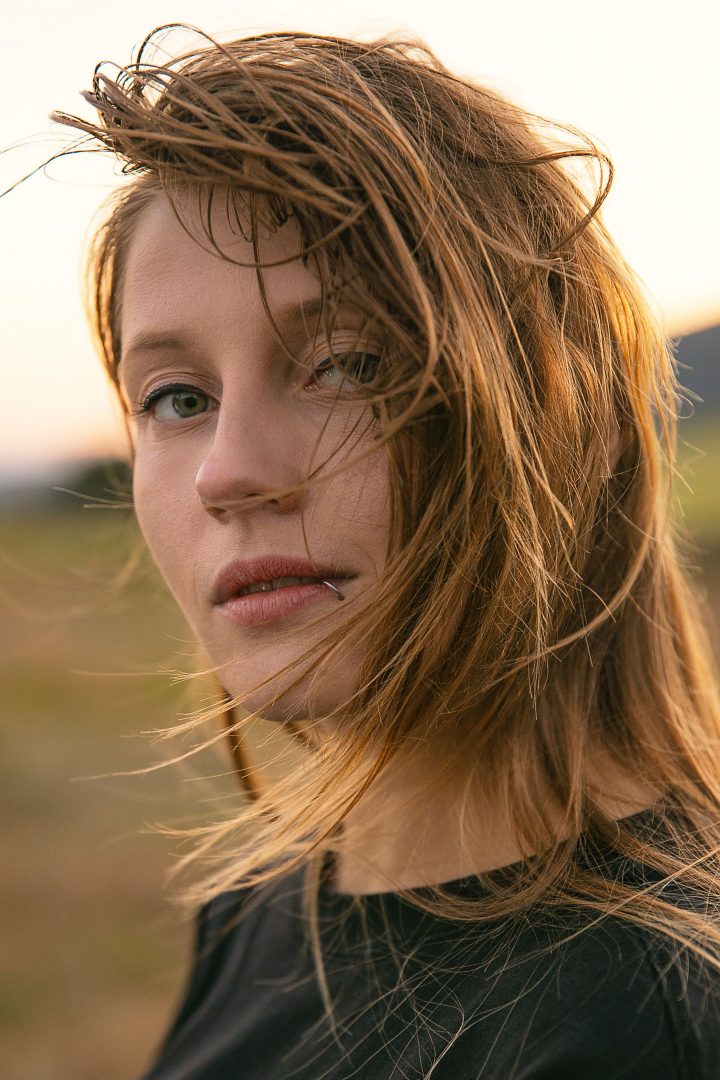 Charlotte de Witte
Charlotte de Witte's astronomic rise to the top of the charts is undeniable. The Belgian's surge on the scene, has brought her a long way from her early beginnings in small venues. Resulting in her being one of the most sought-after names in electronic music today. With highlight performances at renowned festivals and acclaimed clubs Charlotte de Witte has won the hearts of electronic music lovers across the continents. The "Mixmag" & "DJ Mag" covers, high-ranking positions in the charts & lists and ownership of one of the strongest social media profiles in music today, only confirm her status as nouveaux techno royalty. Acclaimed accolades such as Best Techno at the DJ Awards in 2019 and a high-profile residency at BBC Radio 1 are honoring validations of de Witte's hard work. However, it's her everlasting pursuit to push her boundaries and those of electronic music, that drives her.
In 2015, Charlotte de Witte founded her flagship, KNTXT, which has grown from a live event, to a boutique label that organizes events, releases music and curates radio shows. KNTXT stands for purity, strength & progression within a vibrant and ever evolving techno scene. She hopes to build a platform for emerging talent and output for her creative aspirations. With no intention of slowing down Charlotte de Witte is a force of nature to be reckoned with.
Watch the dj set in the following links
Onassis Foundation: https://www.onassis.org/news/charlotte-de-witte-at-ancient-messene
FB: https://www.facebook.com/Stegi.Onassis.Cultural.Centre
YouTube: https://www.youtube.com/onassisfoundationchannel
 Charlotte de Witte
FB: https://www.facebook.com/charlottedewittemusic
YouTube Channel: https://www.youtube.com/channel/UC-yOW3e6zBSo1JwLXq46Suw
ADD Festival
FB: https://www.facebook.com/ADDfestival.gr
Charlotte de Witte -Ancient Messene_1c©Andreas Simopoulos
---