A Christmas getaway at the historic Kinsterna hotel
For a festive season seeped in history and adventure, in a magnificently restored hotel, look no further than Kinsterna restored mansion in Monemvasia. Picture breakfast under centuries-old olive trees, fragrant citrus orchards, horse-back riding through vineyards, gourmet meals crafted from home-grown produce, castles and dungeons waiting to be explored, and boat rides for that sense of freedom that only water can provide. Celebrate  Christmas and New Year's Eve at Kinsterna for a transporting journey in time!
If you haven't visited Monemvasia yet, you'll soon be seduced by the fortified city's layered history whispering through its imposing walls. Monemvasia is so much more than a 300-metre high rock. Weaving through its rich Byzantine, Ottoman, Venetian and Greek history, its rugged beauty is enhanced by the mystery and simplicity of its 800 houses (some in advanced states of ruin) and by four of the 40 churches that once stood proudly in the Kastro. Kinsterna,  just 6 kilometres away, is a reflection of the area's rich cosmopolitan heritage and the perfect base to explore the region.
What to expect at Kinsterna
Named after the Byzantine word for the age-old cistern around which it is built, and which, for centuries, has breathed life into the surrounding fertile land, towering trees, and olive groves, Kinsterna is an 18th-century Byzantine mansion that has been painstakingly restored to a contemporary design hotel. Spread across a sprawling 25 acres, Kinsterna produces its own oil, wine, olives, soap, fruit and vegetables, and is a sanctuary for the senses in more ways than one. The 50 rooms, suites and residences have been restored and designed to create a uniquely welcoming and warm atmosphere which blends with Monemvasia's authentic character, and offer stunning views to the Aegean, the castle-city and the surrounding groves and vineyards. Not only does Kinsterna's design encourage visitors to interpret the building's history as a voyage through time, its spa offers transporting journeys of a different kind.
The Reveillon dinner on Christmas & New Year's Eve is set out to create an unrivaled dining experience with local products of the Laconia region and fresh fruit and vegetables from the orchards of the Kinsterna estate. Traditional Greek fare and views of the surrounding hillsides and the Aegean Sea lend to the magic of a festive meal.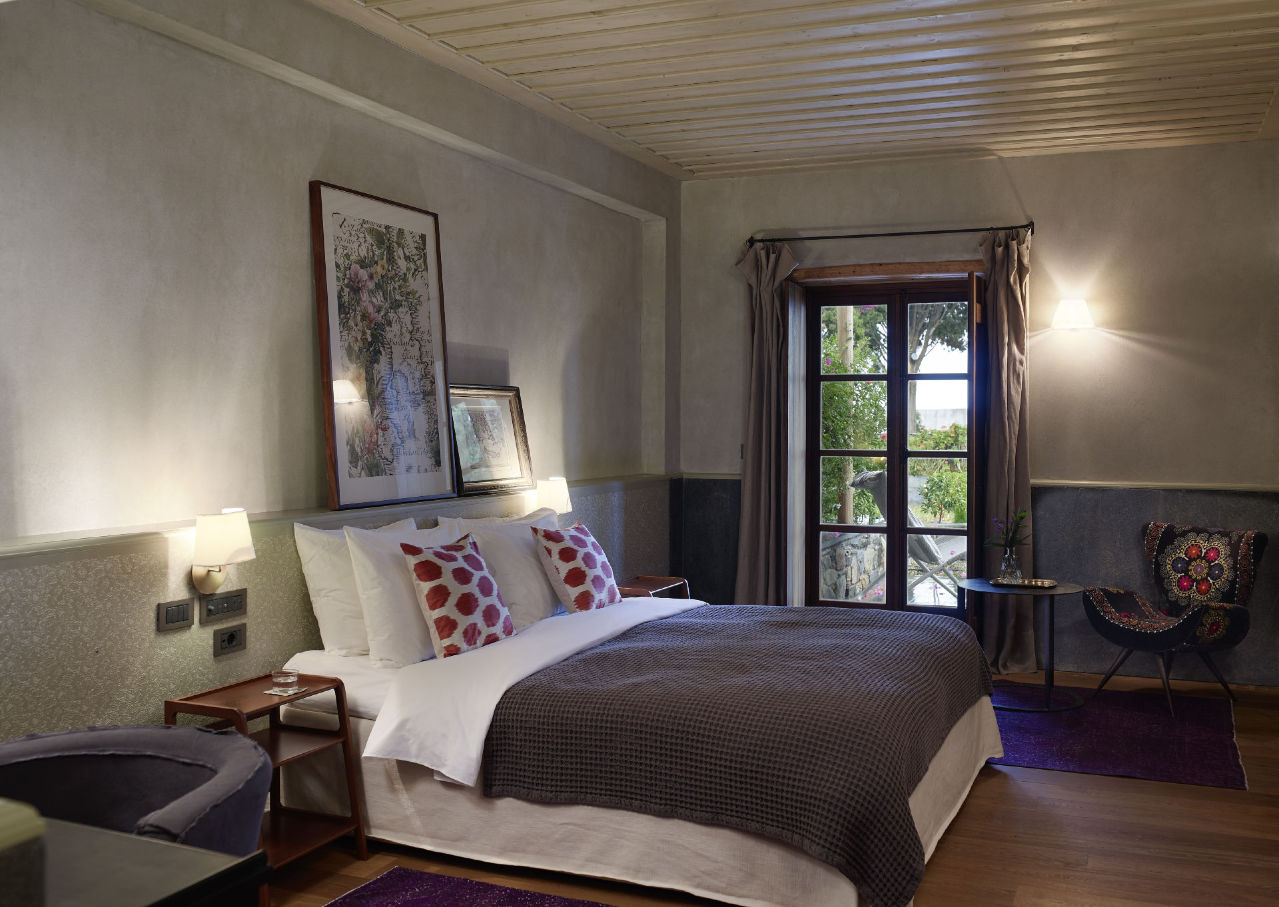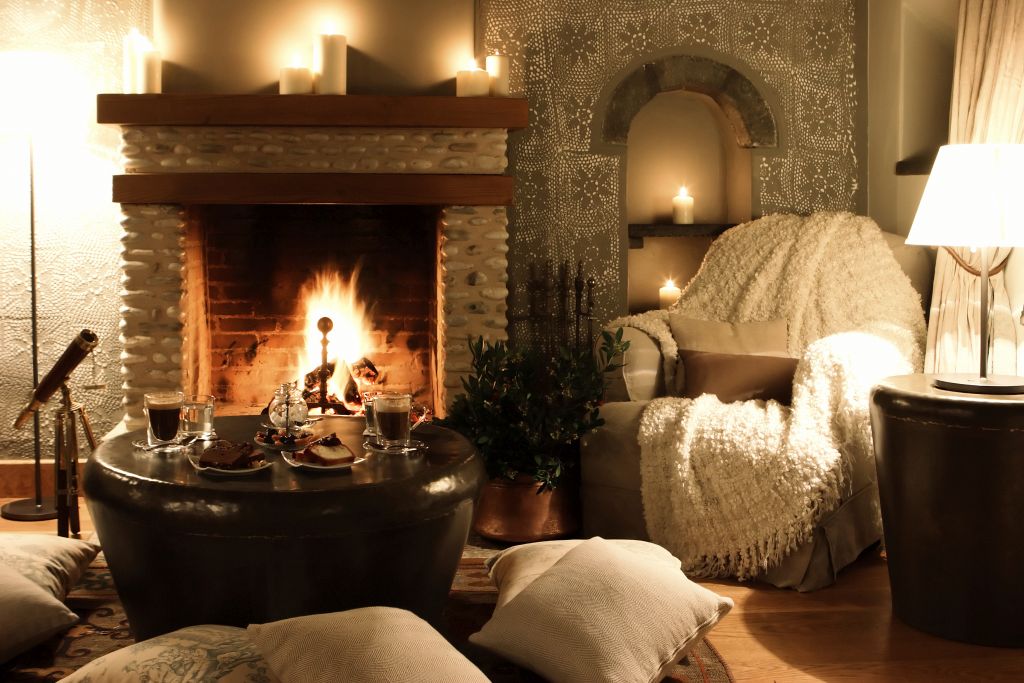 Avail of Kinsterna's festive package:
Festive Reveillon dinner on Christmas' Eve (24/12) & New Year's Eve (31/12), (drinks are excluded) View Menu here
Festive brunch buffet at Christmas (25/12) & New Year's Day (01/01), (drinks are excluded) View Menu here
Daily traditional Greek breakfast buffet
Access to the estate's activities for a complete Kinsterna experience
Signature welcome drink upon arrival
Mini Bar refill
Surprise gift with Kinsterna products from the estate
4 night minimum stay on Christmas and New Year's Eve in the Double Room, Byzantine Suite, Junior Suite categories, and a 3 night minimum stay for Premium Residence, Kinsterna Suite, Deluxe Residence and Kinsterna Pool Villa.
Prices start from 988€ for 3 nights stay. (Special rates apply to all bookings with additional overnights).
The proposal is valid for a limited number of rooms, from 22nd December until 9th January and includes the above added values for 2 people plus any legal taxes. This proposal cannot be combined with any other promotional offer.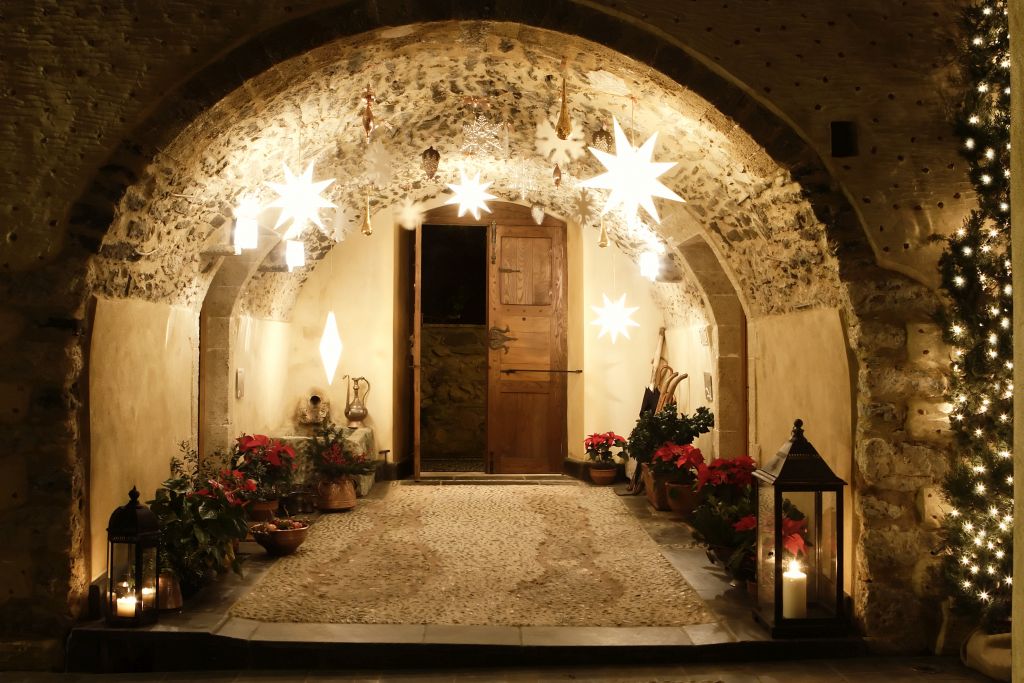 SPECIAL OFFER FOR  ATHENS INSIDER READERS
Kinsterna Hotel offers 15% off our Best Available Rate for the Epiphany period from 3 – 9 January 2022
*Double Room is excluded from this offer*Bookings via telephone mentioning the code 'Insider' (Τ + 30 27320 66300)
 Children under 12 years old must present a negative rapid or self-test test taken within the last 48 hours upon arrival.
Road access from the airport of Athens (ATH) or Kalamata (KLX).
Kinsterna Hotel, Monemvasia, Peloponnese, Greece Tel +30 27320 66300, info@kinsternahotel.gr, kinsternahotel.gr
---